ROUNDTRIP FORT LAUDERDALE
7 NIGHTS
VACAYA CELEBRATES
OUR 5TH BIRTHDAY!
5 EXCITING COUNTRIES
1 FOR EACH YEAR
VACAYA'S 5TH BIRTHDAY BASH!
FEBRUARY 12-19, 2023 – CELEBRITY REFLECTION
In 2023, VACAYA is turning FIVE and we're going ALL OUT to celebrate with an incredible way to experience the Caribbean as we sail roundtrip from beautiful and uber-LGBT-friendly Fort Lauderdale with EVERYBODY UNDER THE SUN!
In honor of our 5 years, you'll experience the very best of 5 different countries – one fabulous playground after another for each year: the United States, Mexico, Belize, Honduras, and Cayman Islands.
In the world of charter cruising, there is one class of ship that rises above the rest – the Solstice Class from Celebrity Cruises. And we are THRILLED to take the step up from Millennium Class ships (which have been tremendous for us with Summit and Millennium) to the Solstice Class's stunning Reflection! Reflection is a perfect vessel for everything we do in bringing people together. And needless to say, but this will be our BIGGEST CELEBRATION yet!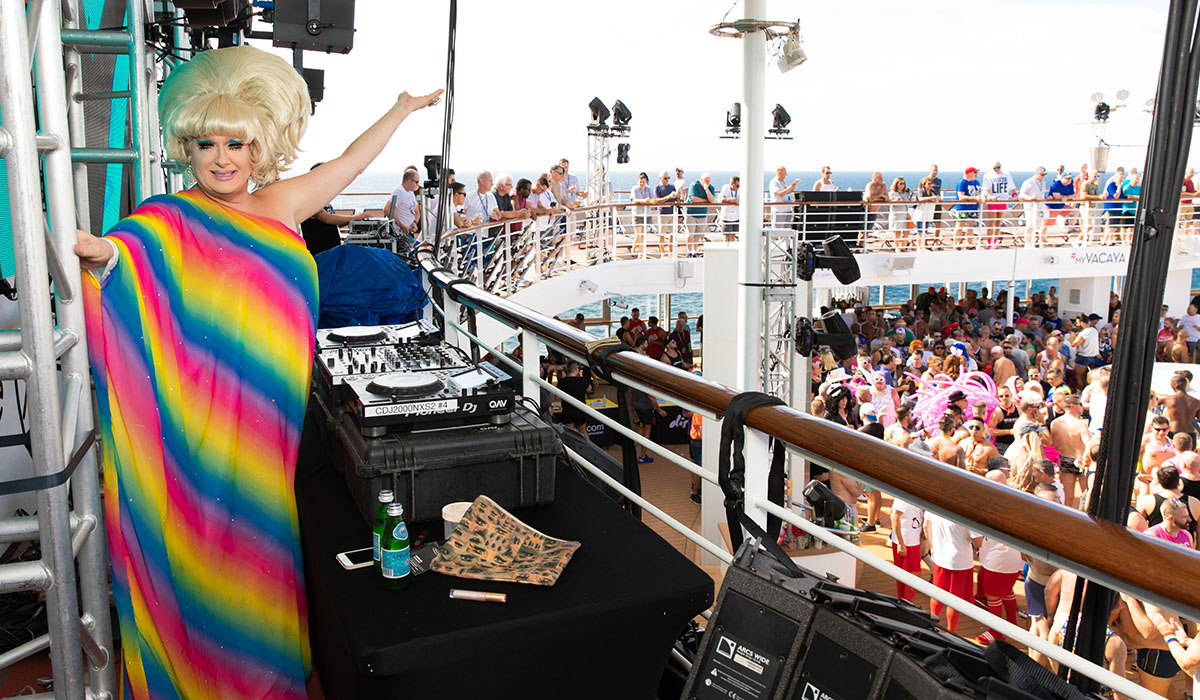 THE BEST PARTY OF 2023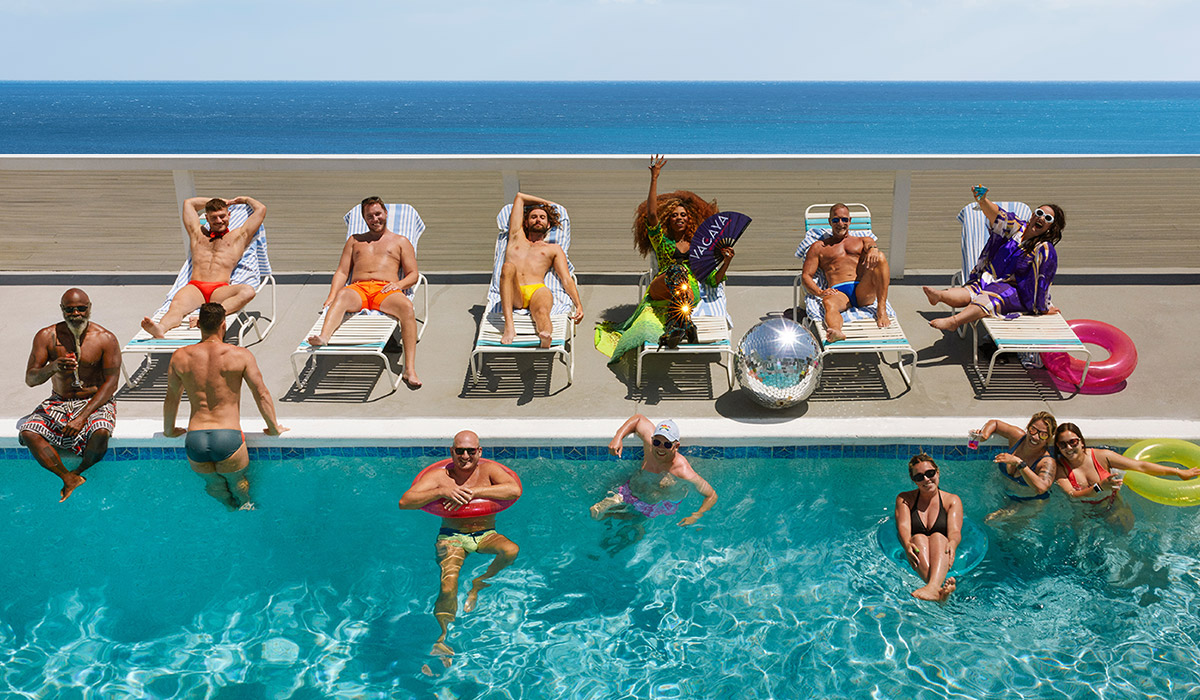 WELCOMING TO ALL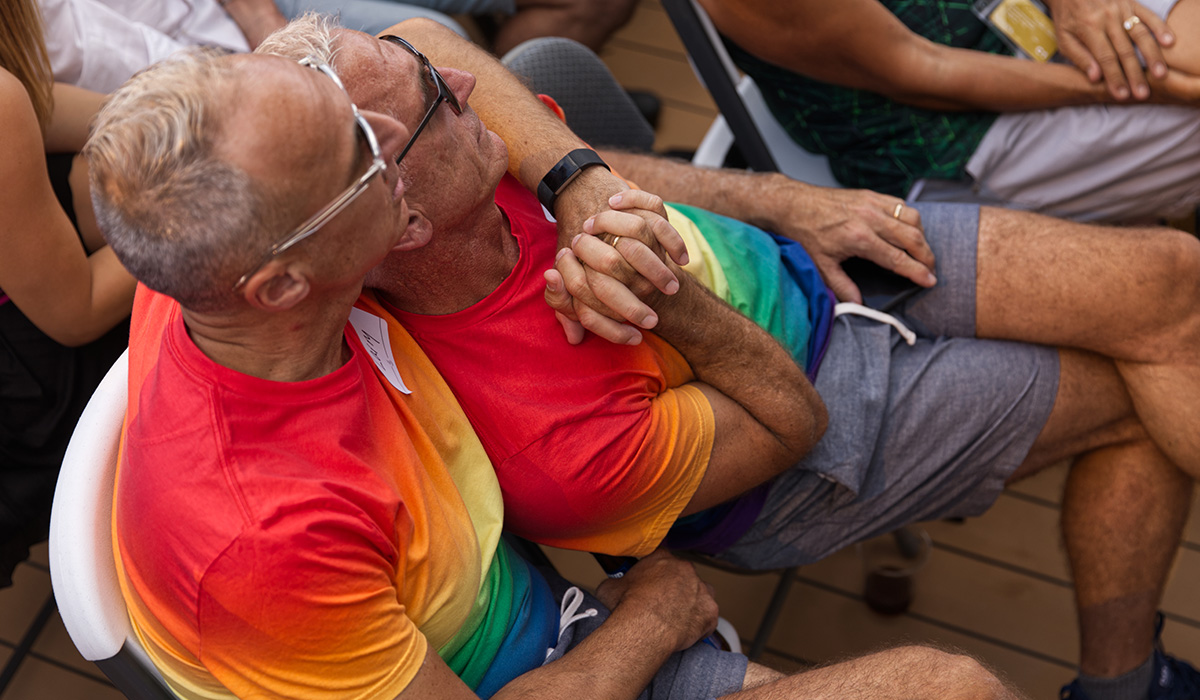 FULL-SHIP CHARTER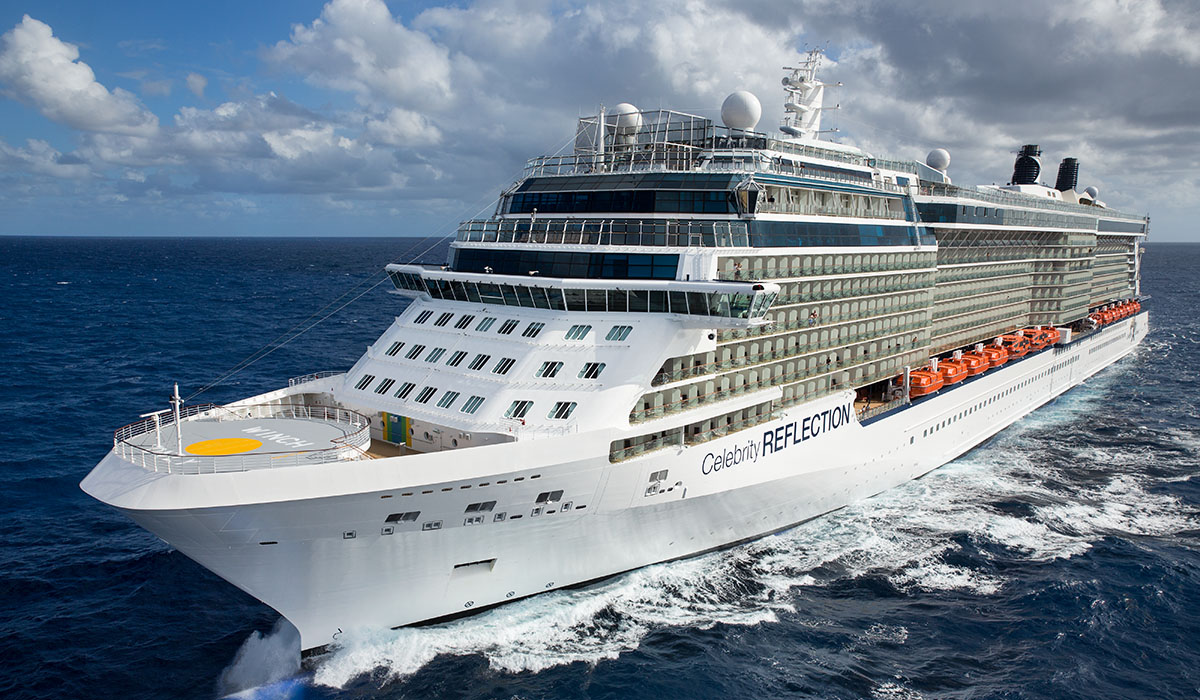 CELEBRITY REFLECTION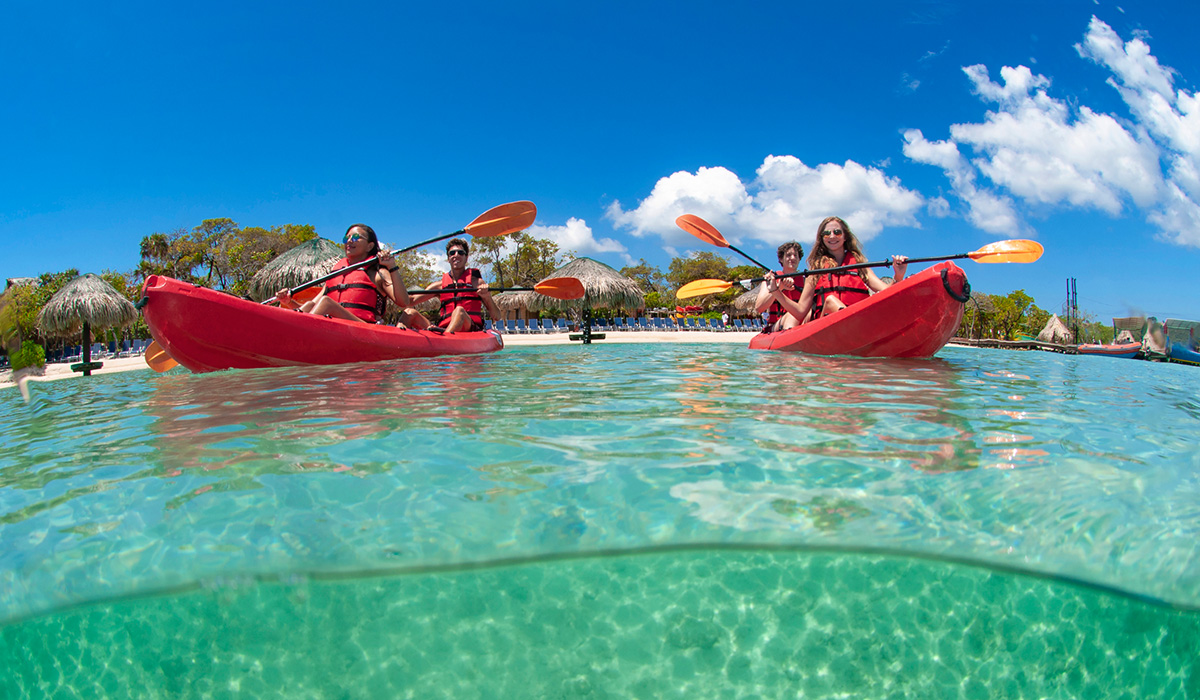 UNFORGETTABLE ISLANDS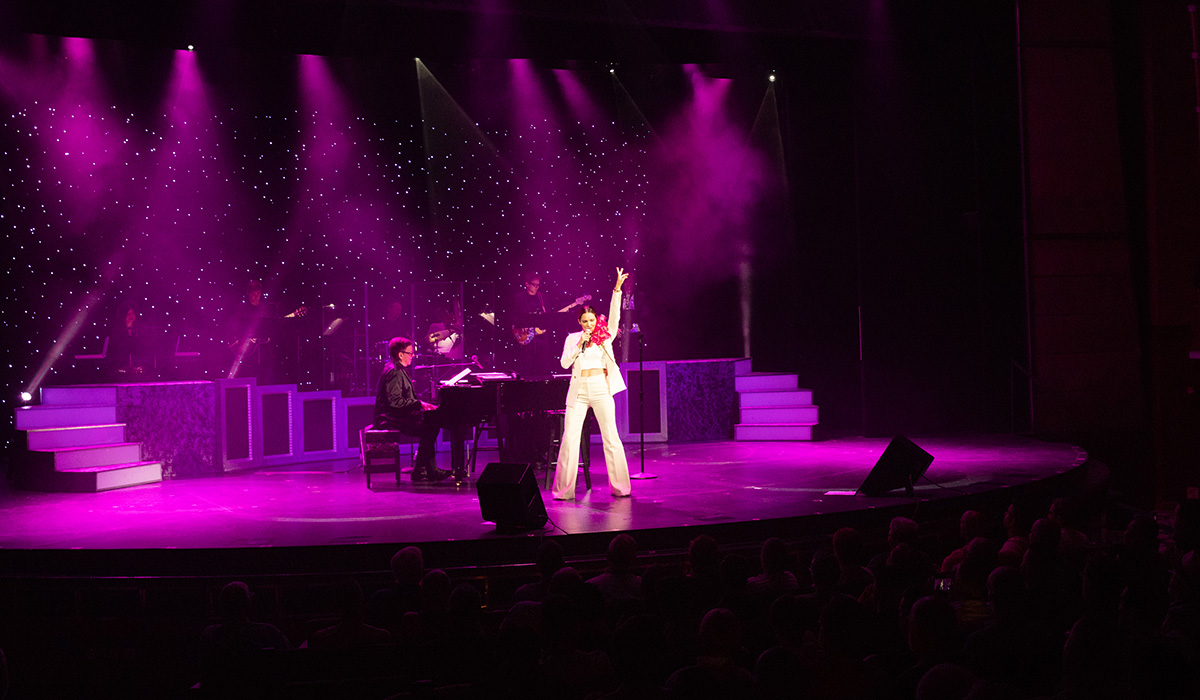 DAZZLING ENTERTAINMENT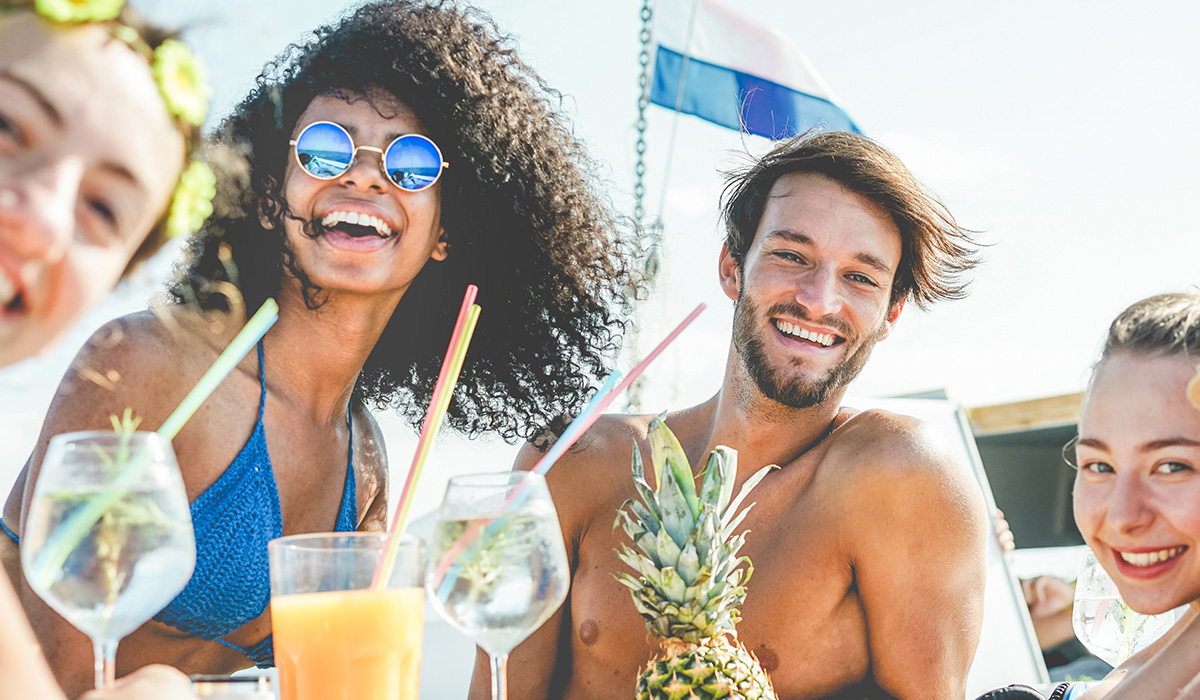 BEVERAGE PACKAGES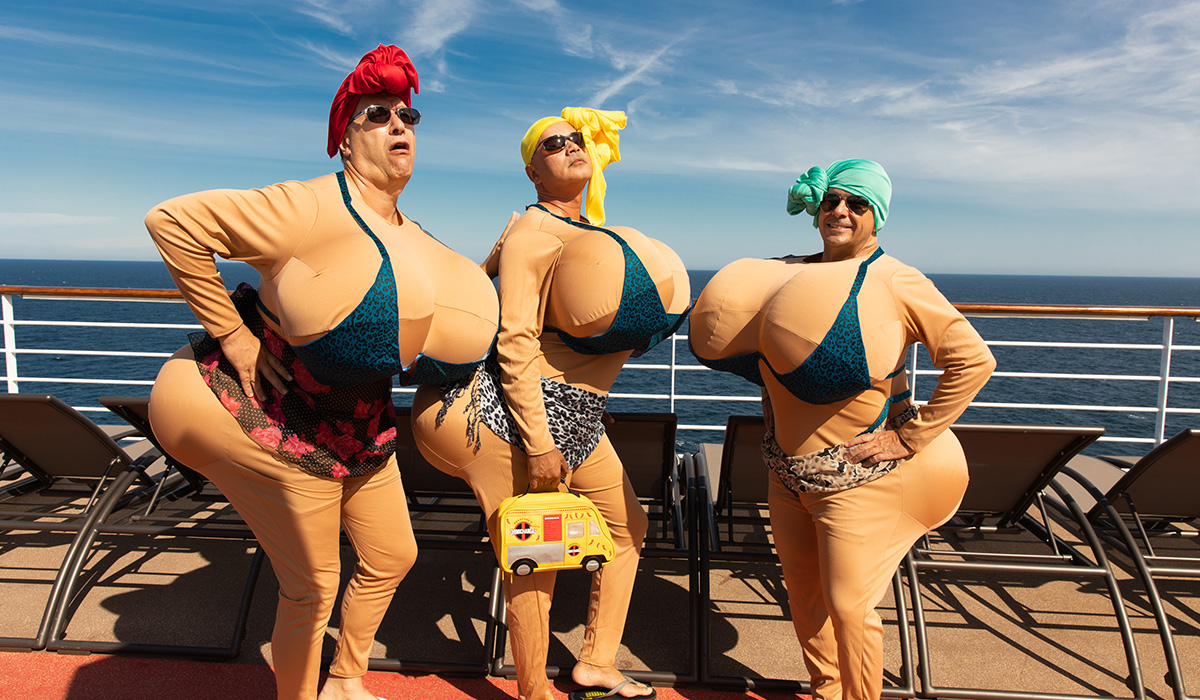 COSTUMES!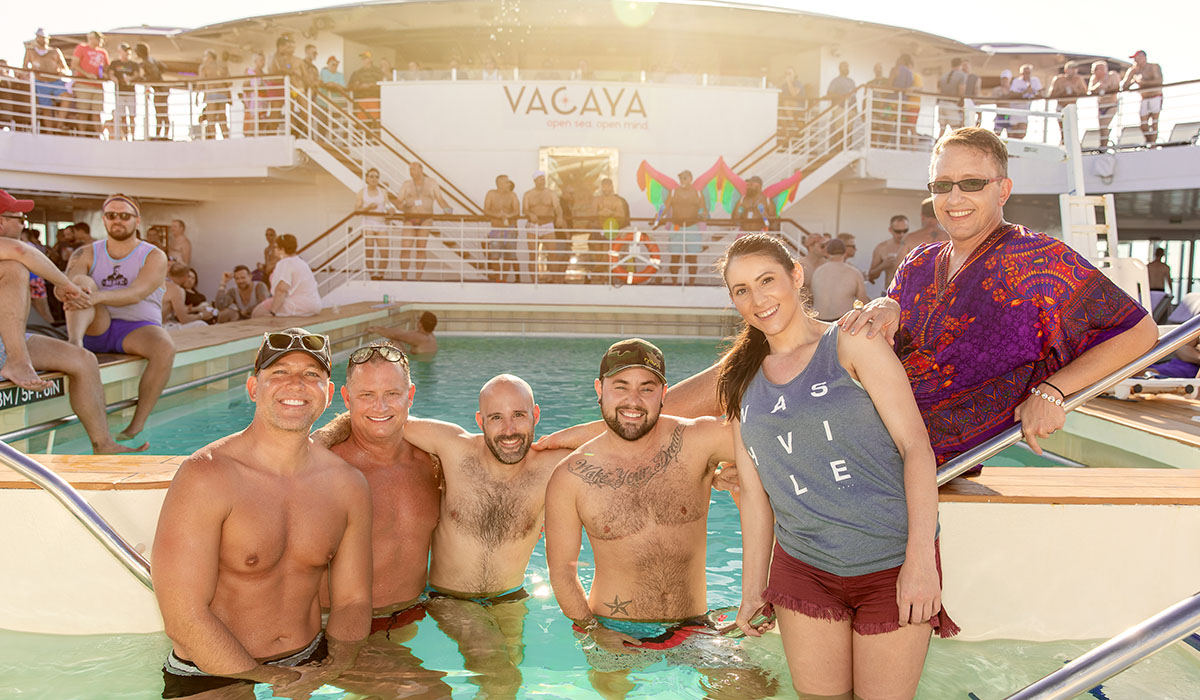 LIFE-LONG FRIENDSHIPS
Our annual Caribbean Cruise is one of the best values around. So much is packed in that you might actually find our pricing hard to believe. Every show. Every party. Every activity is included in your fare.
It's amazing what's included:
7 Nights aboard the beautiful Reflection from Celebrity Cruises
Meals with flavors from Tuscany to Tokyo (Premium Dining Restaurants extra charge)
24×7 Room Service (complimentary from 6am-11pm)
24×7 Stateroom Service
24×7 Reception Desk
Fitness Center
All-Star VACAYA Entertainment
Endless Celebrity and VACAYA social activities
Warm friendly parties with music you love and can even sing along to!
VACAYA ReachOUT Philanthropic Service Opportunities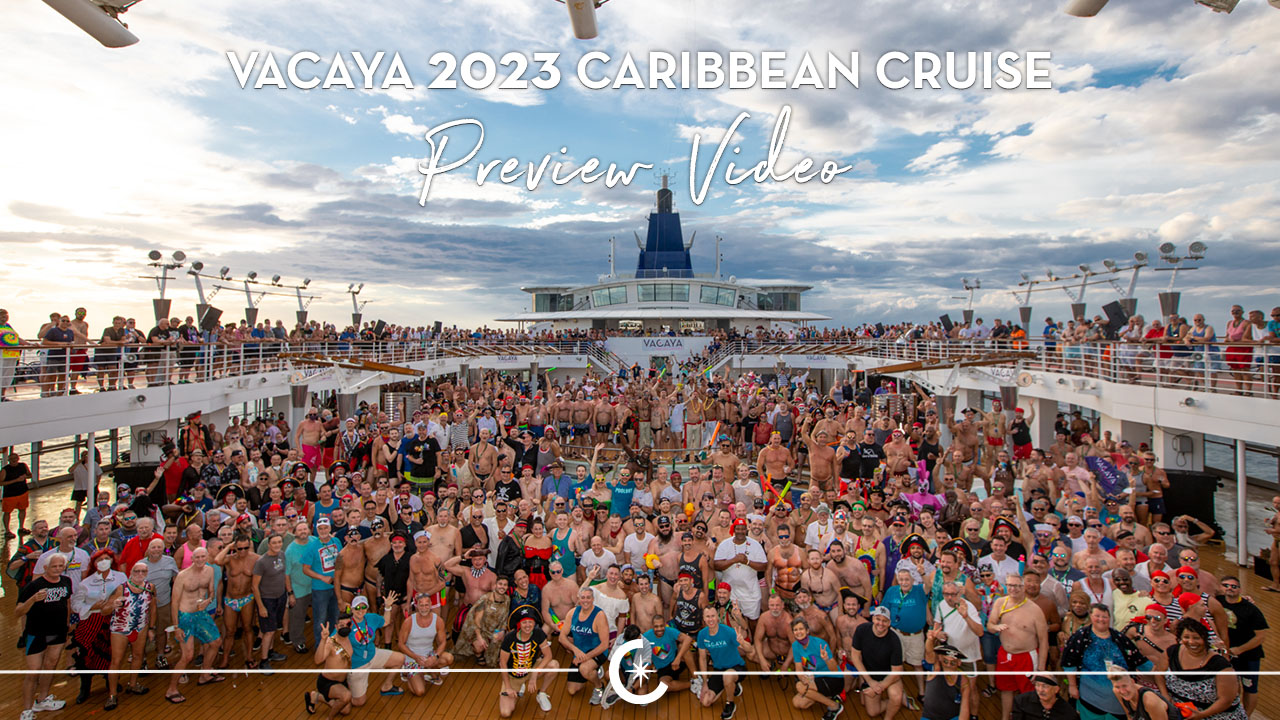 MYTH BUSTING UNLIMITED BEVERAGE PACKAGES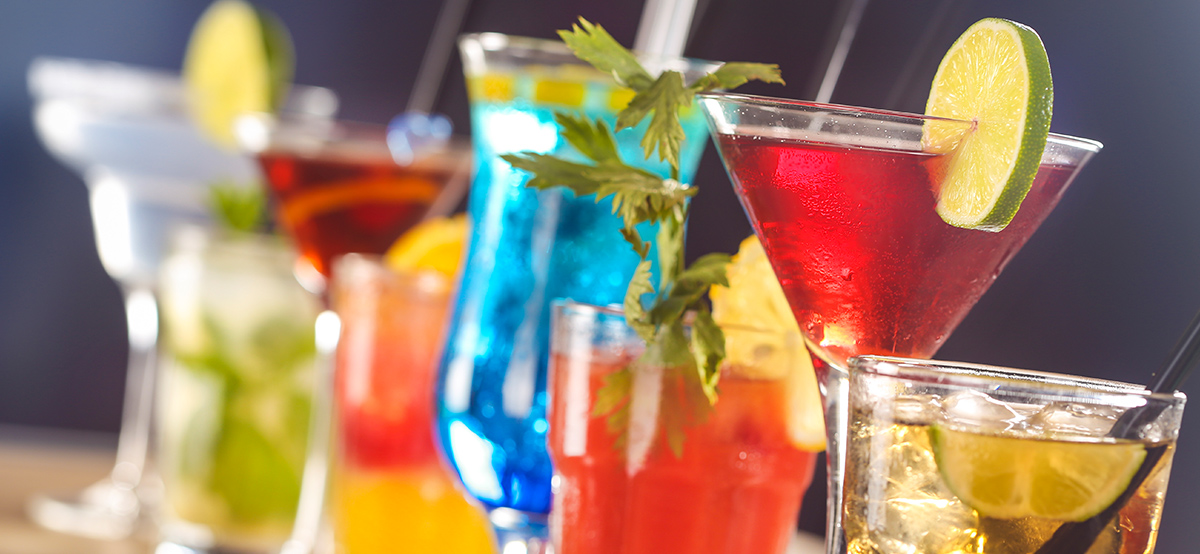 Once again, CELEBRITY'S UNLIMITED BEVERAGE PACKAGES WILL BE AVAILABLE FOR PURCHASE ON THIS CRUISE! Once online registration opens shortly before the cruise, you'll have the opportunity to purchase one of the myriad unlimited Alcoholic or Non-Alcoholic Beverage Packages directly from Celebrity. Pay just one price to enjoy a wide variety of drink choices such as premium coffees, bottled water, wines-by-the-glass, beers, or your favorite cocktails. Your package can be used in the Main Restaurant, specialty restaurants, casual dining restaurants, and all bars and lounges. All occupants of a single stateroom are required to purchase a beverage package if one person purchases a package. Pricing is subject to change.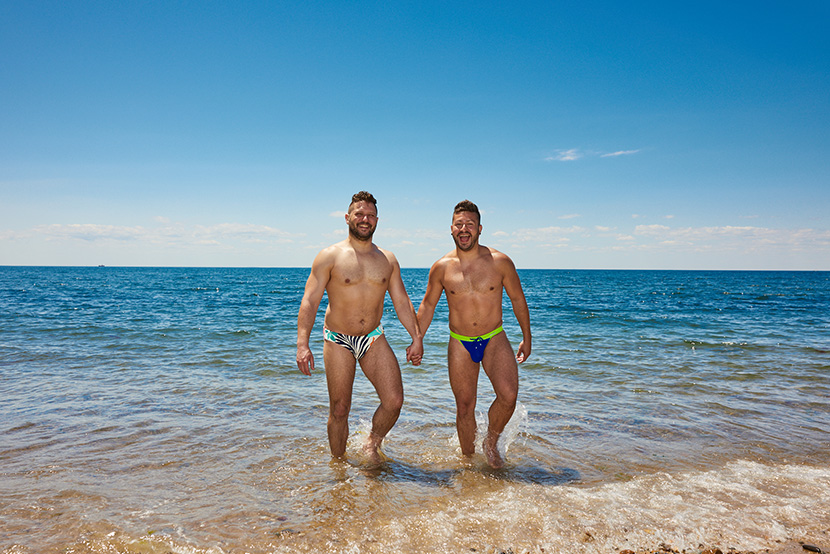 GORGEOUS BEACHES.
Included.
With travel largely on pause for longer than anyone would have predicted, it seems what we may have missed most was a coveted beach vacation where we could get away from it all. Whether you're hankerin' for a catamaran ride in Cozumel, or you've been craving to hang ten on a surf board in Roatan, or just simply stretch out on a calm stretch of sand in George Town, there are enough options on this cruise to suit every type of traveler.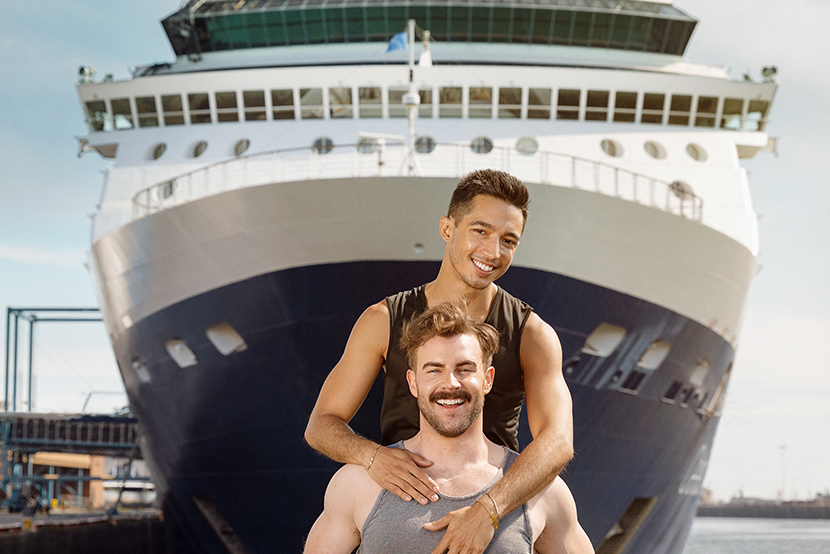 BEAUTIFUL SHIP.
Included.
Set sail on the vacation of a lifetime aboard the award-winning Celebrity Reflection. Our ship merges cutting-edge technology with welcoming interiors and revolutionary venues. Make yourself at home in our sophisticated staterooms. Discover the unrivaled luxury of visionary spaces that are like nothing you've seen before. On our cruise ship, you'll travel the Caribbean while enjoying the height of style, comfort, and service throughout your journey.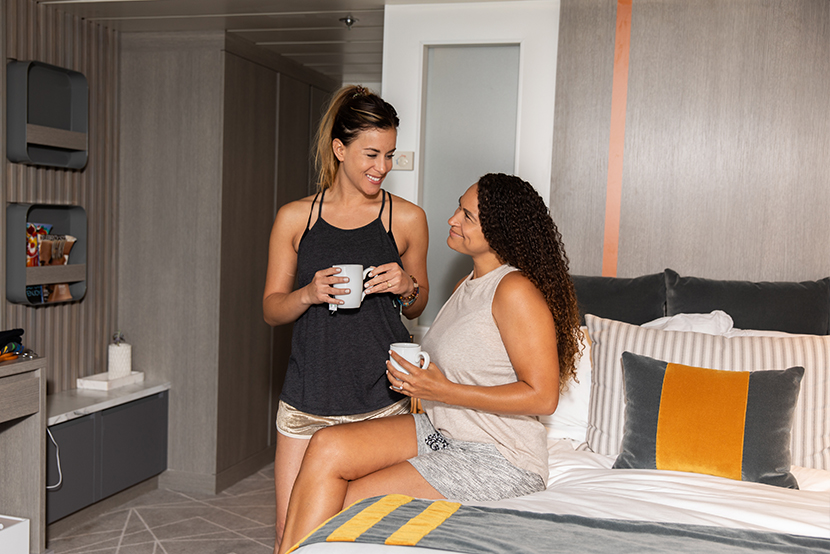 Contemporary and elegant, Reflection accommodations are designed with your comfort in mind and inspired by the sea, sun, and sand. Celebrity's deep insight into the desires of travelers brings you thoughtfully included amenities, furnished terraces with dramatic ocean views, delectable room service, and endless special touches. Reflection is a true home away from home.
UNFORGETTABLE MEALS.
Included.
With Celebrity, the attentive waiters and expert chefs will take you on a tasteful trip around the world, one dish at a time in the cruise line's included restaurants, bars & lounges, and of course in-room dining. Raise a glass to an uncommon variety of choices. Prepared daily with fresh ingredients, Reflection offers an unparalleled selection of world-class dining options. Choose casual or upscale, sushi or Italian, inside or alfresco under the stars. With up to a dozen specialty restaurants, and an array of bars, lounges, and clubs—you'll experience the best dining experiences at sea.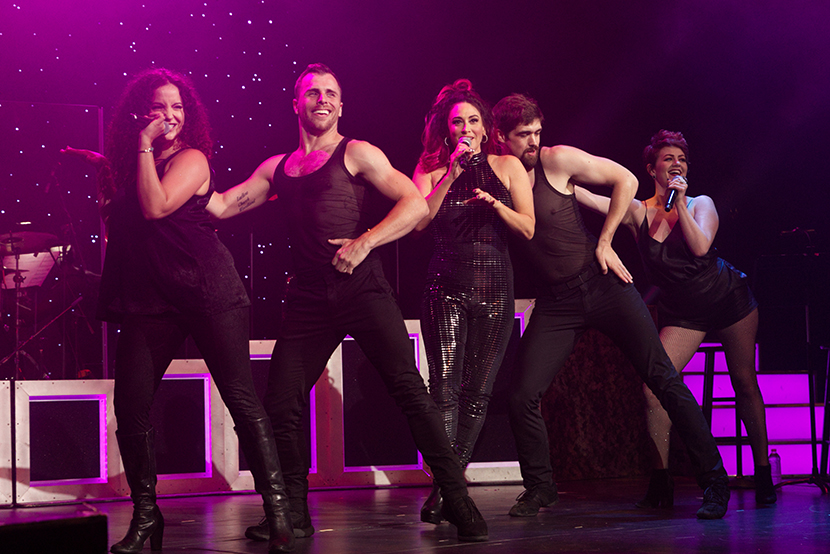 STELLAR ENTERTAINMENT.
Included.
The entertainment onboard is just as revolutionary and carefully crafted as the ship itself. In fact, we're changing the future of LGBT+ entertainment at sea — or anywhere else, for that matter. Edge Media recently wrote about VACAYA entertainment, "packed with top-tier entertainers — a hallmark of the brand, which has quickly risen to best-in-class for queer travelers." We believe onboard entertainment should be plentiful, fresh, diverse, and unpredictable, surrounding you and delighting you with spaces and experiences never seen before.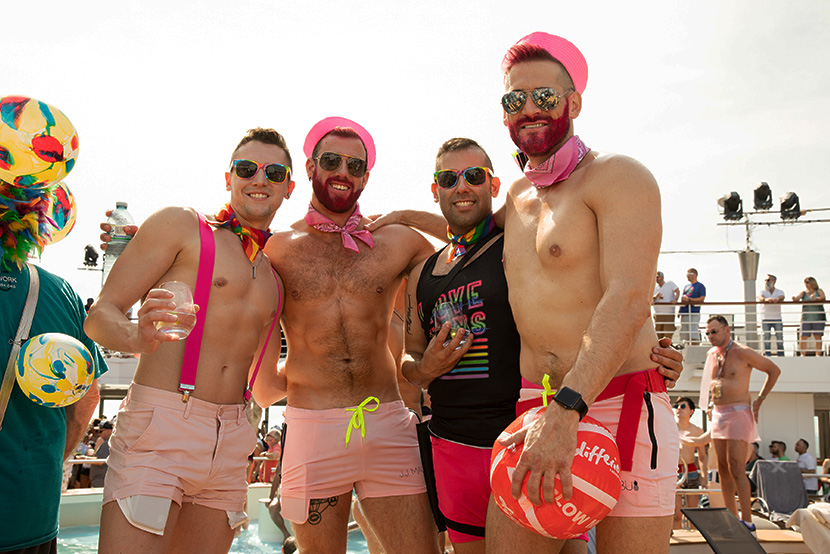 ACTIVITIES & PARTIES.
Included.
With VACAYA, you're in complete control of your own schedule. You can hop from one activity to the next or simply relax at one of the pools overlooking the ocean. Our activities include meetups, pool games, fitness classes, V-Dances (VACAYA's twist on the classic T-Dance), welcoming evening parties, and so much more. Part of the fun of each and every VACAYA cruise vacation is our theme parties. Once we're 120 days out, we'll share the party themes with you so you can dust off those sewing machines and refill those hot glue guns! Just let your creativity (or your Amazon Prime membership) soar! And while costumes are always encouraged, they're never required. We'll love you in or out of costume and you'll enjoy your time at VACAYA's friendly welcoming parties no matter what.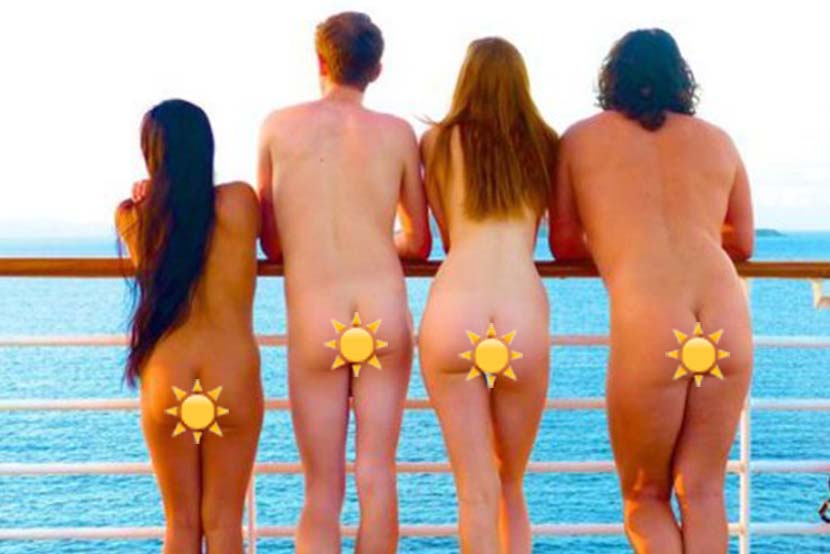 CLOTHING-OPTIONAL SUN DECK.
Included.
This sexy sun deck allows guests to go au naturel. Perhaps you're curious about what a clothing optional experience is really like, or maybe you want to get some sun without the tan lines, or perhaps you just want to embrace your natural look in a sea of body positivity. Whatever the reason, VACAYA offers you this experience. So go ahead… indulge in the company of like-minded adventurers!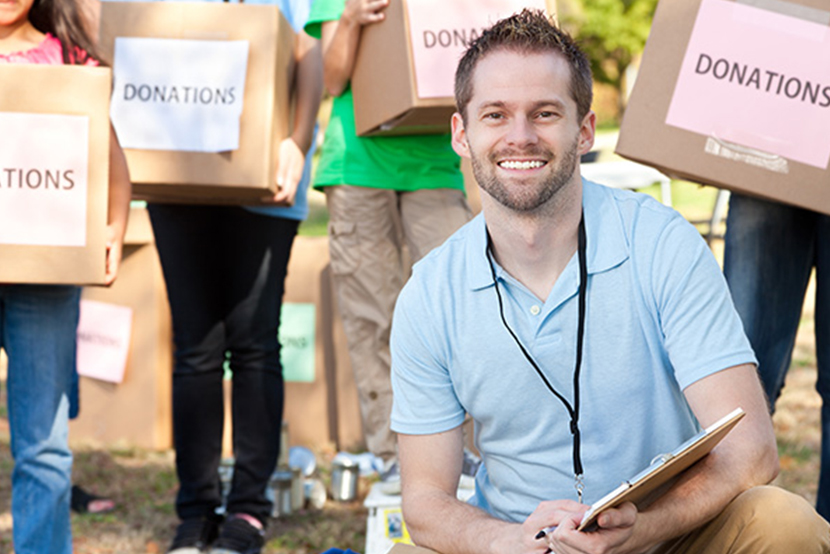 One of VACAYA's main missions is to give back to the communities we visit. We view travel as a truly transformative experience. Gay travel specifically has changed the way people all over the world view our community. They have given us so much by welcoming LGBT+ travelers with open arms. Now, it's our chance to give back to them through our ReachOUT program.
We're working on several meaningful options for our 2023 ReachOUT initiatives. So stay tuned for more details, which will be outlined on our GET READY page!
Set sail aboard Celebrity Reflection and relax in stylish accommodations and enjoy all the award-winning onboard experiences that make our cruises so incredible. Reflection's dedicated staff is there to tend to your every need. Enjoy endless ocean views, catch some sun, and play to your heart's content. Let us show you our favorite parts of the ship…
Sun and world-class luxury on Celebrity Reflection

Solstice Deck
This luxurious outdoor sanctuary features a spacious lounge area stylish furniture. With a view overlooking the expansive azure blue horizon line, this outdoor area rivals any high-end resort.
Basketball Court
When it's time to slam dunk, the basketball court on Reflection is the place to be… day or night! We're excited to once again host our Red Light District here in 2023.
Main Dining Room
This sophisticated restaurant with a wide range of globally-inspired dishes created by Michelin-starred chefs will provide the fine dining experiences you love. Exquisite menu selections change nightly to give you a variety of classic and contemporary choices.
The Retreat
This is our exclusive lounge for Suite Guests, with a dedicated concierge to help with whatever you may need.
Martini Bar
One of the most popular locales on Reflection, where talented bartenders show off their mad mixology skills and flair.
Celebrity Theater
From all-star LGBT+ entertainment to Broadway-style production shows, VACAYA days and nights roar to life in this state-of-the-art theater.
Sky Lounge
A unique venue with spectacular ocean views makes this the perfect daytime spot to gaze over the sea with a cocktail in hand. At night, the space comes alive with VACAYA entertainment at after-hours parties.
Fitness Center
You may be on vacation, but you won't miss a beat in Reflection's Fitness Center, with state-of-the-art weight machines and cardio equipment.
Spa & Persian Garden
Indulge in fantastic spa services from the latest massage techniques to rejuvenating facials in Reflection's award-winning spa.
Lawn Club
Perfect for a picnic or whiling away the afternoon hours at sea. At night, this space comes alive with signature VACAYA entertainment under the stars.
Pool Deck
During the days, connect with other guests under the warm Caribbean sun. At night, get ready for the most fun and friendly parties ever at sea. We've re-written the playbook with a wide range of music we know you'll love.
Solarium
This indoor pool is enclosed by the signature glass roof Solarium and is perfect for letting stresses melt away.
Clothing Optional Sun Deck
Each VACAYA Bliss big-ship cruise features our signature clothing optional sun deck. EVERY BODY and EVERBODY is welcome, no matter your gender identity.
Oceanview Café
Welcome to our international culinary marketplace, your quick and easy one-stop shop for breakfast, lunch, dinner, or late night snacks.
RESTAURANTS, BARS, & OTHER VENUES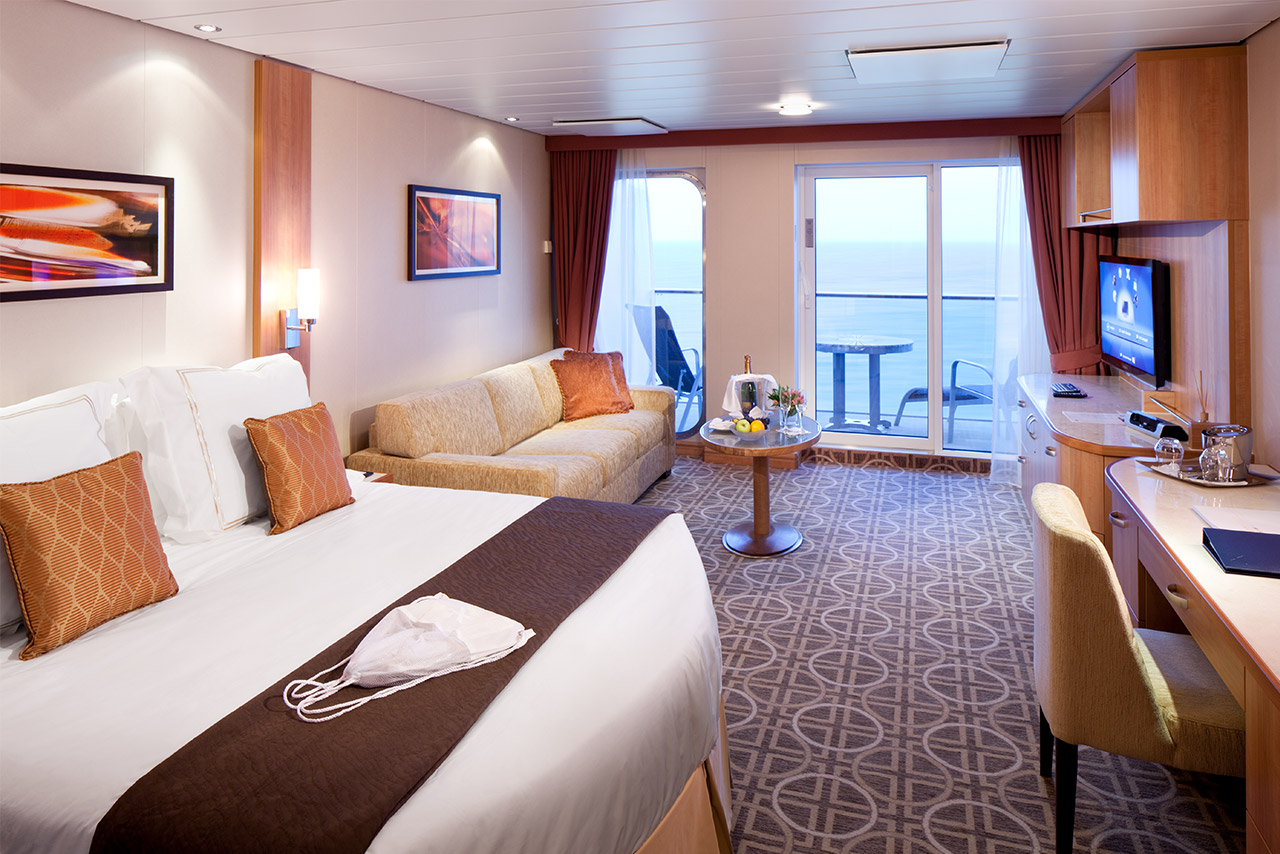 SPACIOUS ACCOMMODATIONS FOR ALL.
Included.
Celebrity is redefining the cruising experience one room at a time. Discover a variety of distinctive accommodations at every level. Budget-friendly interior, ocean view, and balcony staterooms offer a sanctuary from the non-stop action of the cruise. Concierge Class and spa-inspired AquaClass staterooms level up access and the amenities of a standard balcony stateroom. From our spectacular views to our deluxe amenities, a stay on Reflection is like nothing at sea.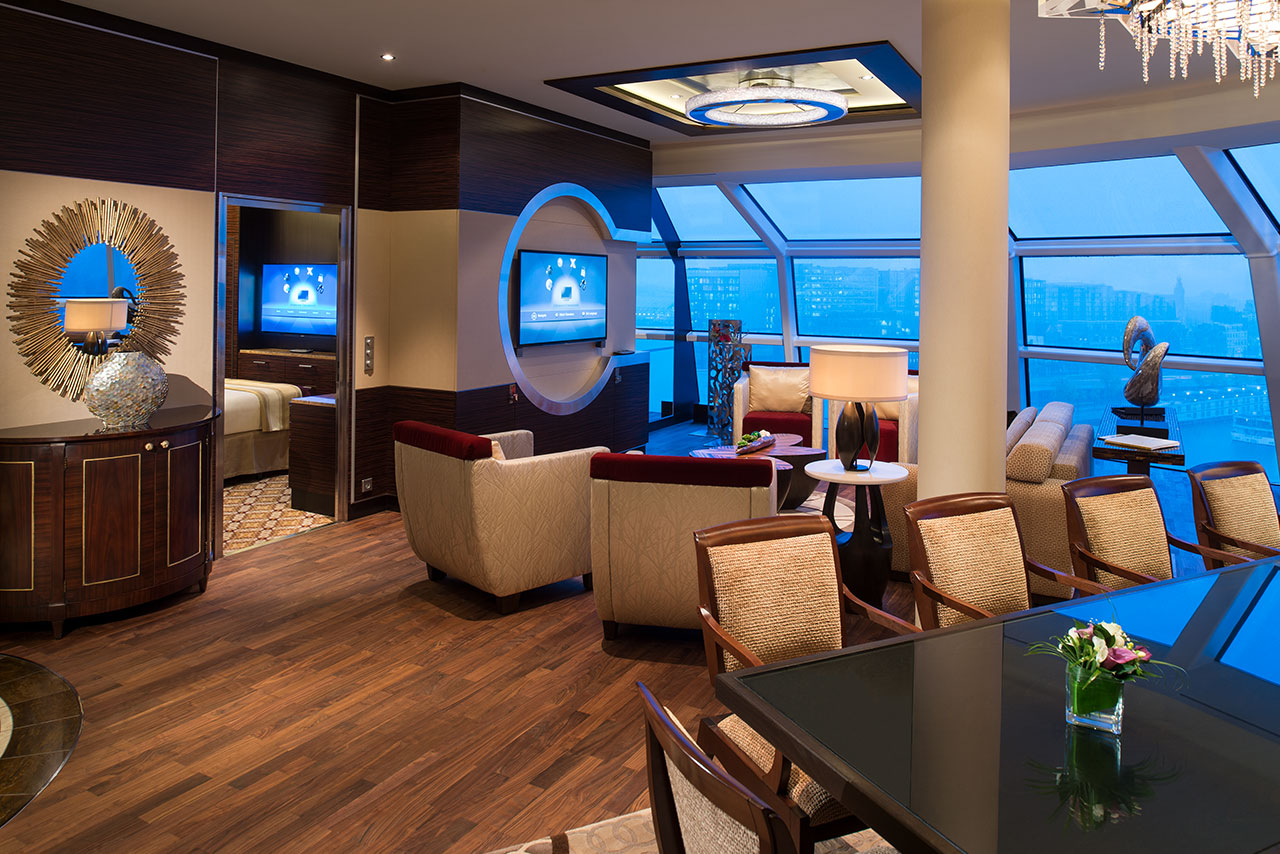 SO MUCH MORE THAN A SUITE.
Included.
Reflection offers more suites than any VACAYA vacation to date, so we'll be able to accommodate more guests in suites than ever before. And those accommodations are part of The Retreat, with a long list of luxurious amenities that include extra spacious accommodations, a private restaurant, and an exclusive lounge that rivals any high-end resort. Your dedicated team of attendants, concierges, and your Personal Retreat Host will do everything to ensure you never have to lift a finger on vacation.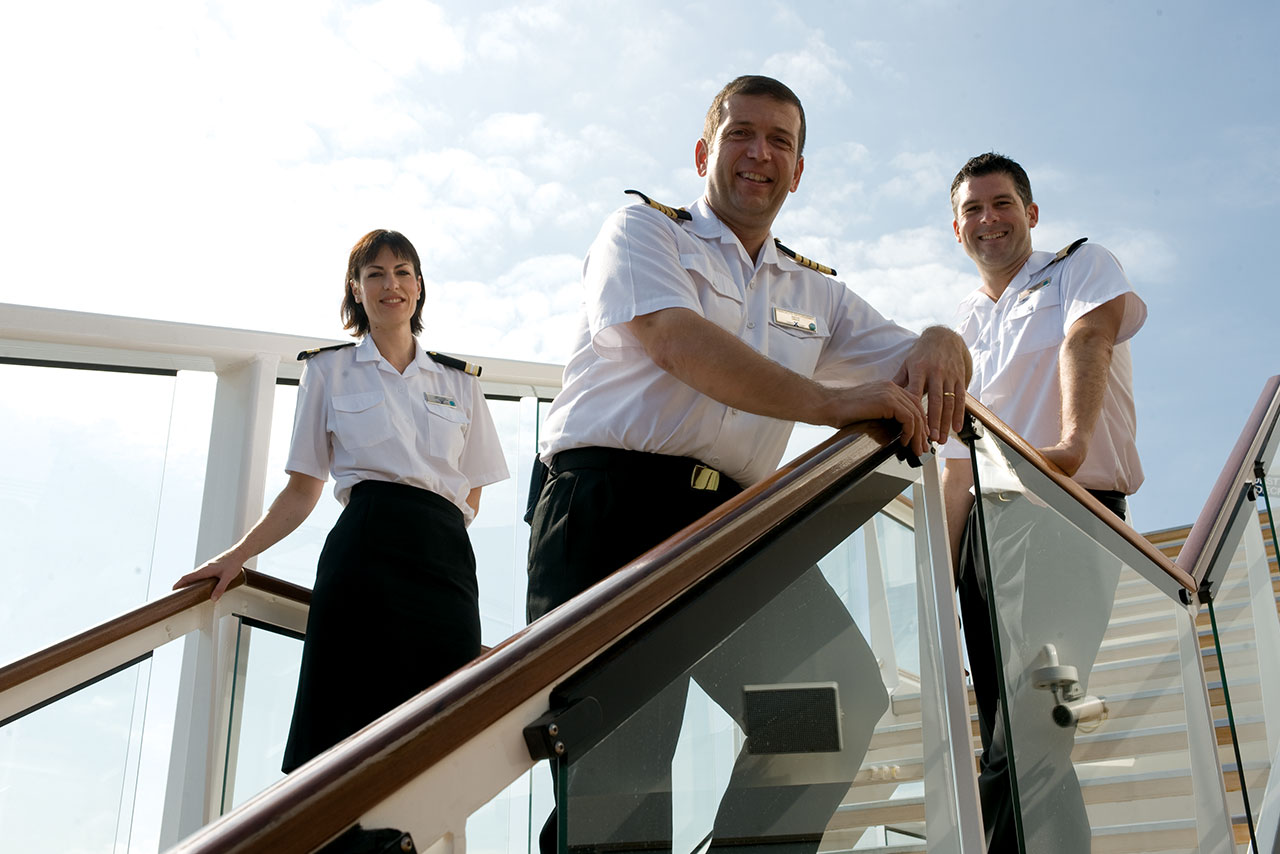 LGBT+ FRIENDLY CREW.
Included.
With seamlessly intuitive service and plenty of senior staff interaction (including photo ops with your Captain!), the Reflection crew makes every cruise moment outstanding. They are outgoing, engaging, and committed to ensuring you have the best vacation ever! And they are extremely LGBT+ friendly. By the end of the week, they're also like family.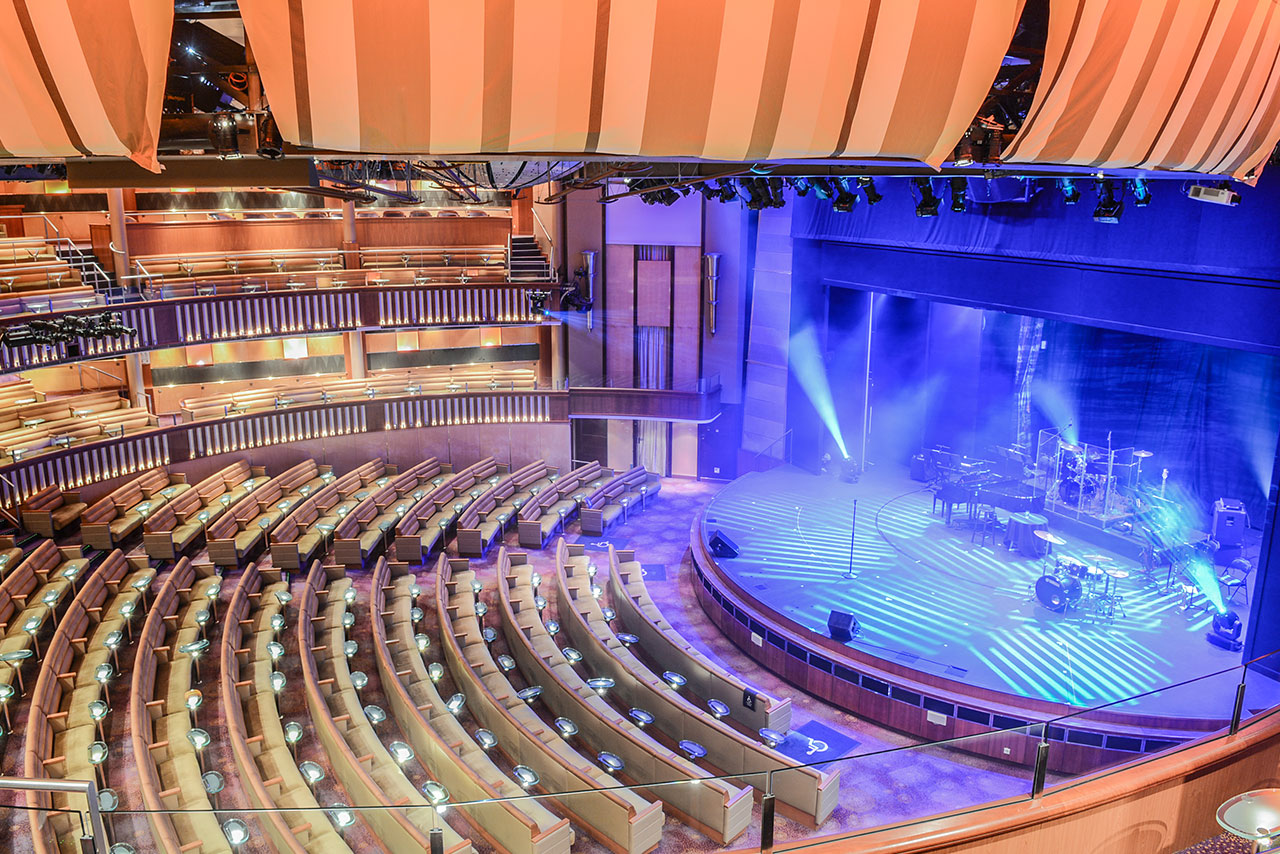 ALL DAY AND NIGHT.
Included.
When you cruise on Reflection with VACAYA, adventure has no curfew. Fill your sea days with award-winning onboard activities. Follow dinner with top-notch LGBT+ entertainment in the state-of-the-art Main Theater and then dance under the stars at VACAYA's theme parties.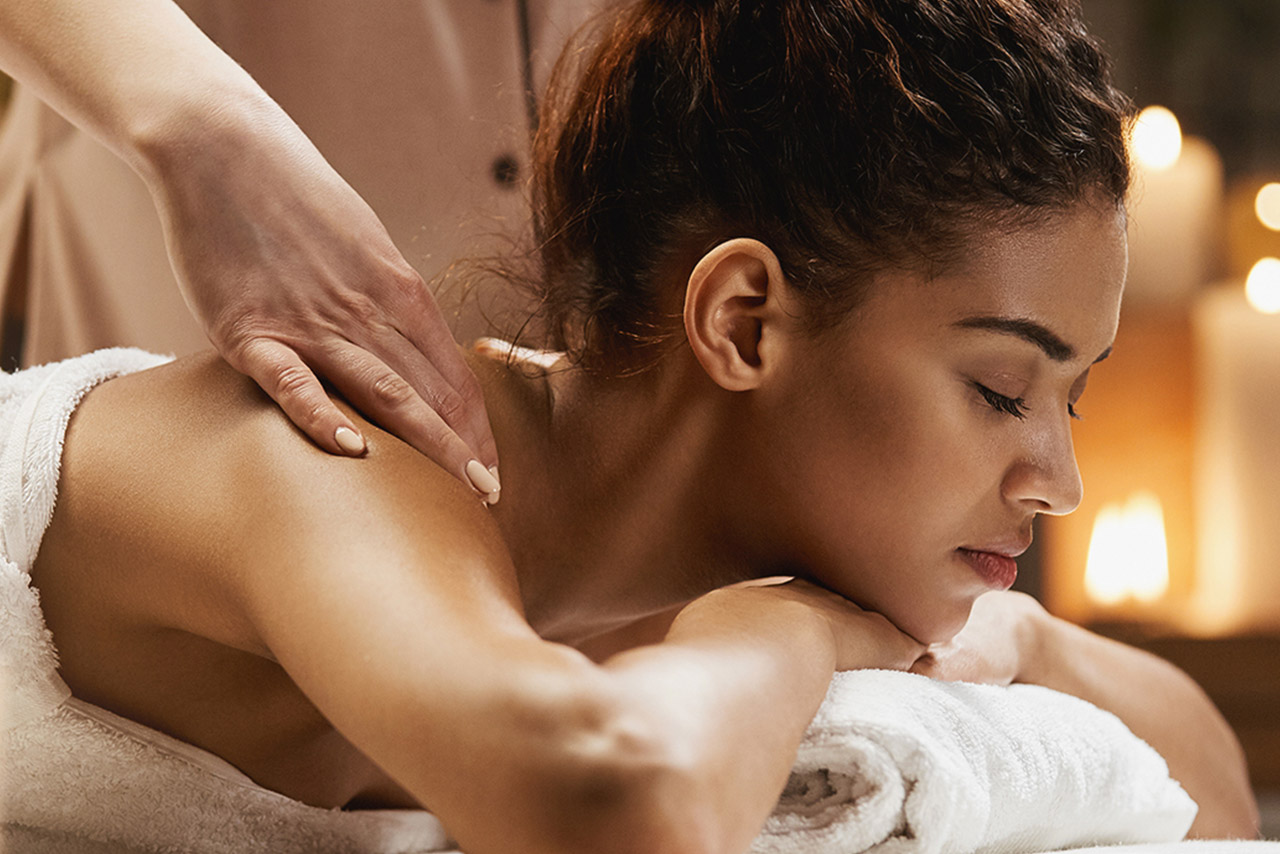 WELLNESS BEYOND A SPA.
Included.
Step into The Spa for an escape within your escape. Destination-inspired treatments, unique as the places we visit, are just the beginning of the more than 120 rejuvenating treatments offered. At every turn of your sailing, you'll find ways to fully restore yourself. Emerge renewed, relaxed, and rejuvenated from The Spa.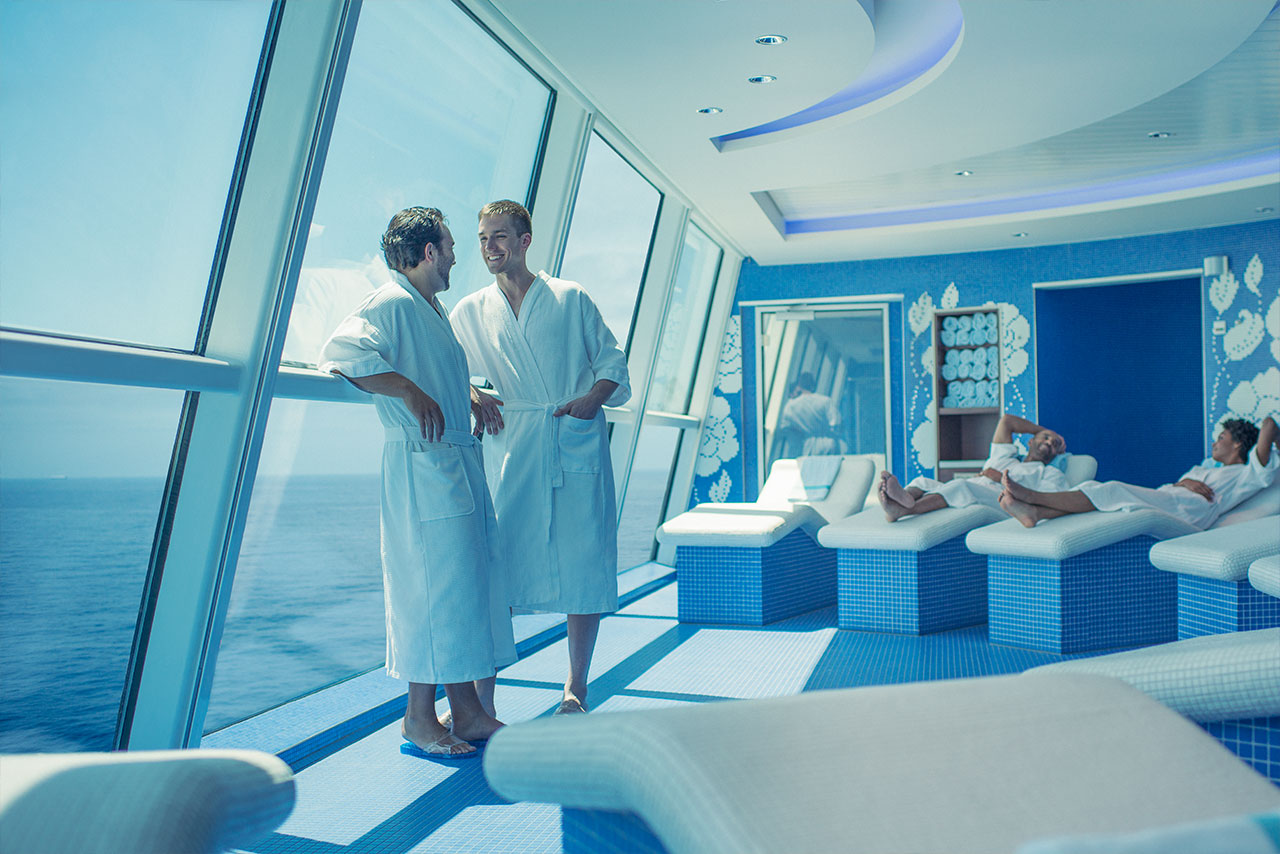 THE PERSIAN GARDEN.
Included.
For thousands of years, people have found that moving water and temperature variations provide relief for muscle and joint issues, speed the release of toxins from the body, and promote deep relaxation. A voyage-long Persian Garden pass includes use of the aquatherapy environments from aromatic steam to tropical rain showers for a rejuvenating experience. AquaClass guests enjoy unlimited complimentary access to The Persian Garden included in their VACAYA stateroom fare.
DINING… AN ADVENTURE IN EVERY BITE
Enjoy dining options that include distinctive restaurants with menus crafted by Michelin-starred chefs and the most awarded wine collection at sea. You can also take your palate to new heights with exciting culinary experiences by Celebrity's Global Culinary Brand Ambassador, Chef Daniel Boulud.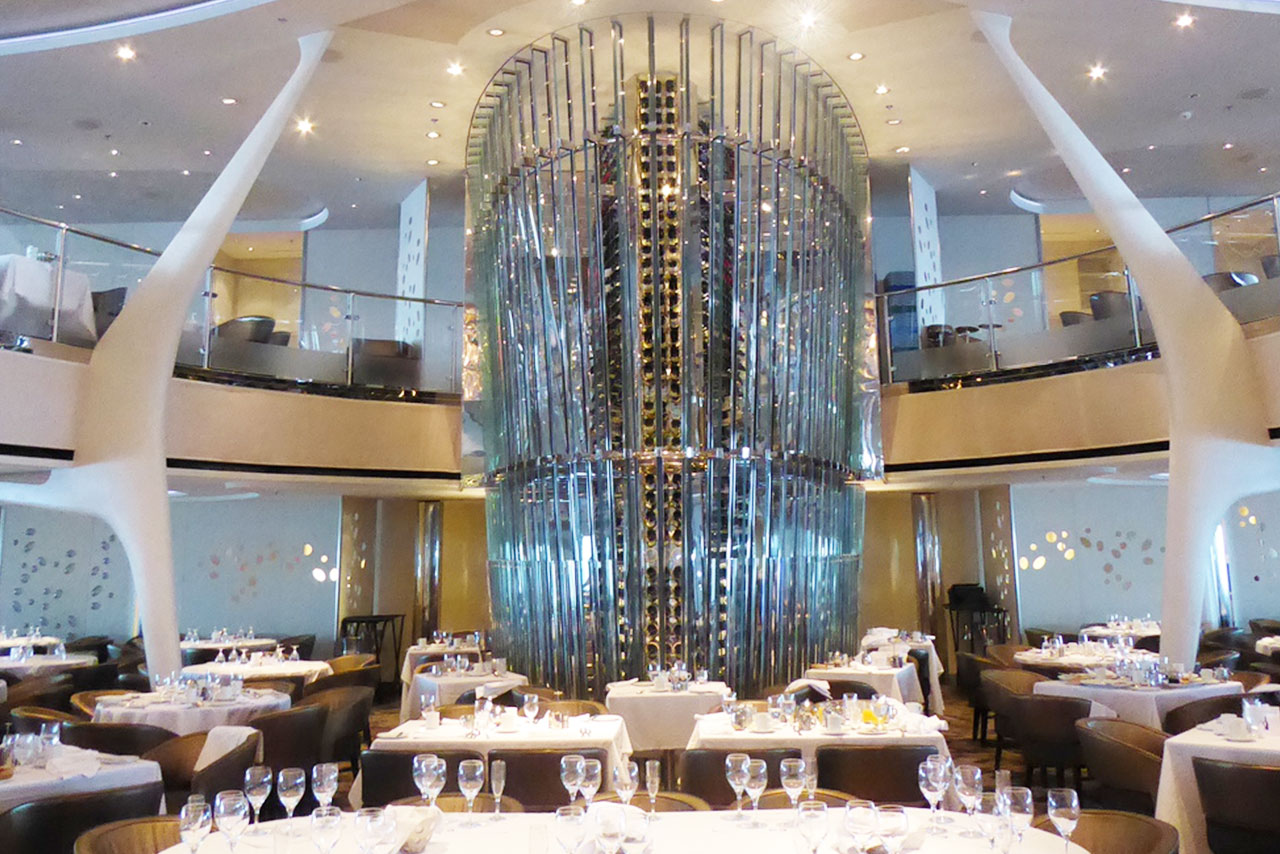 MAIN RESTAURANT.
Included.
A grand stage for fine dining. This sophisticated restaurant with a wide range of globally-inspired dishes created by Michelin-starred chefs will provide the fine dining experience you love while you're on vacation. The airy Main Restaurant offers exquisite menu selections, which change nightly to give you a variety of classic and contemporary choices. Complimentary for all.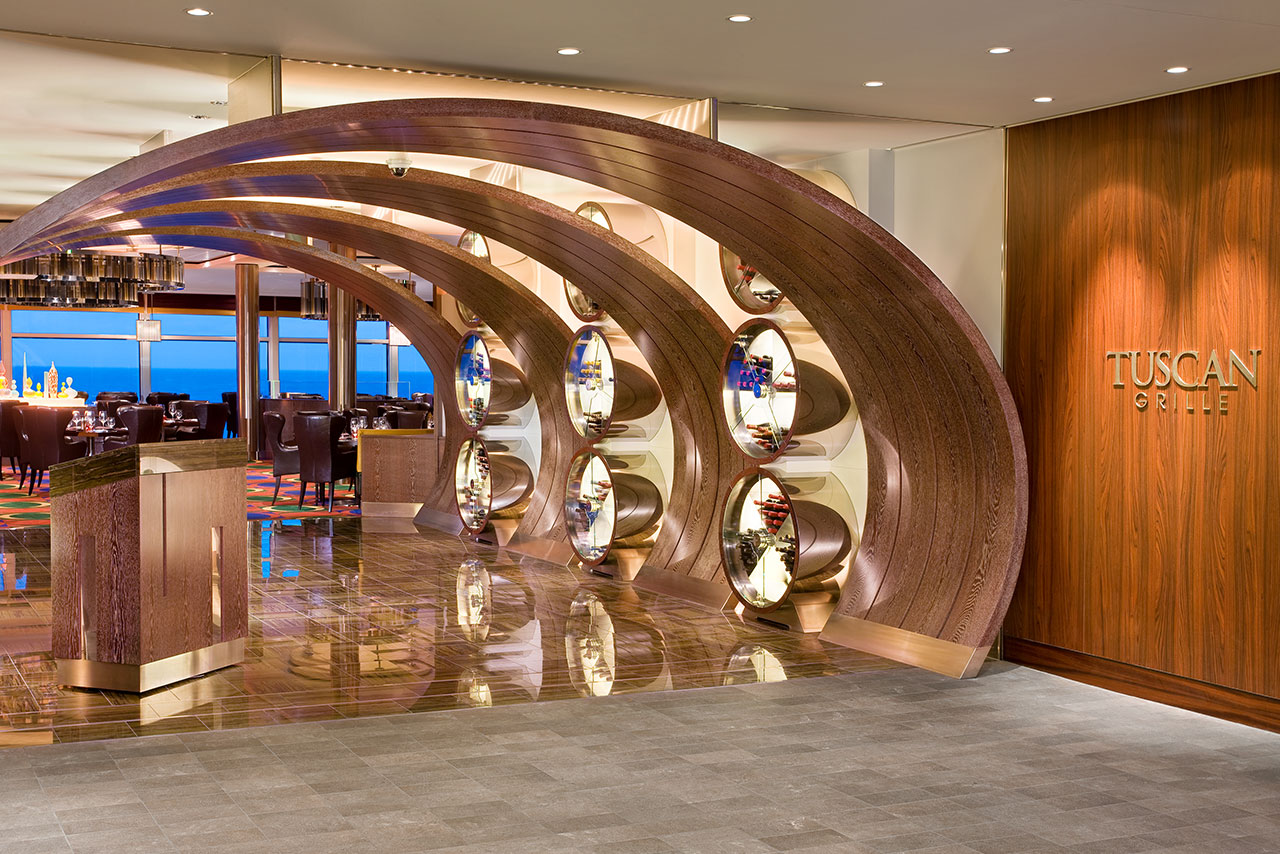 Guests dining in Tuscan Grille will enjoy a lively, sophisticated atmosphere and iconic Italian dishes served with a modern twist. Our fresh, original menu features handmade pasta, artisanal salumi, fish, butcher cut meats, and USDA Prime dry aged steaks. Our regional Italian wine menu features authentic Italian cocktails and beers. Cover charge applies.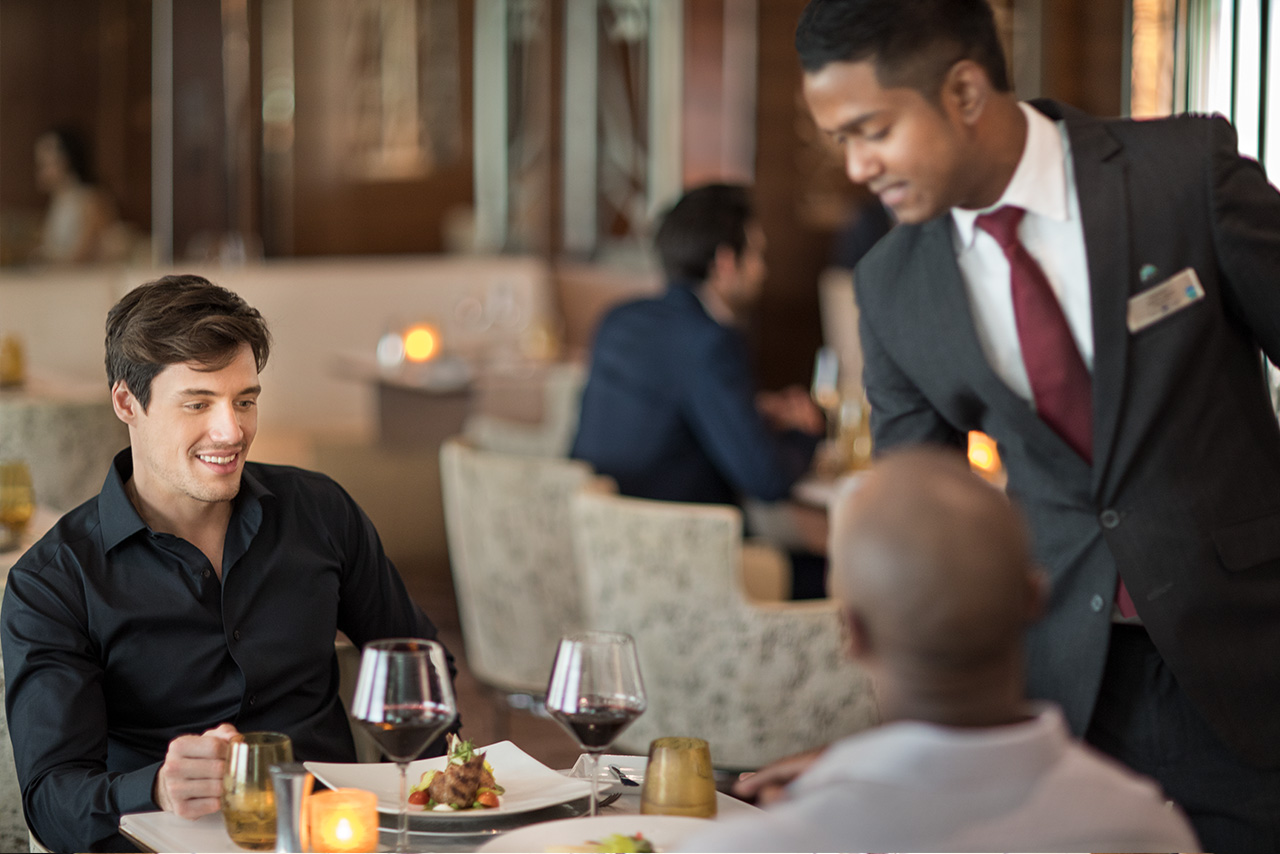 Exclusive for guests of The Retreat, the cutting edge globally-inspired menus at Luminae are not available in any other restaurant onboard. And, you'll see each one only once — because every day features a fresh, new menu.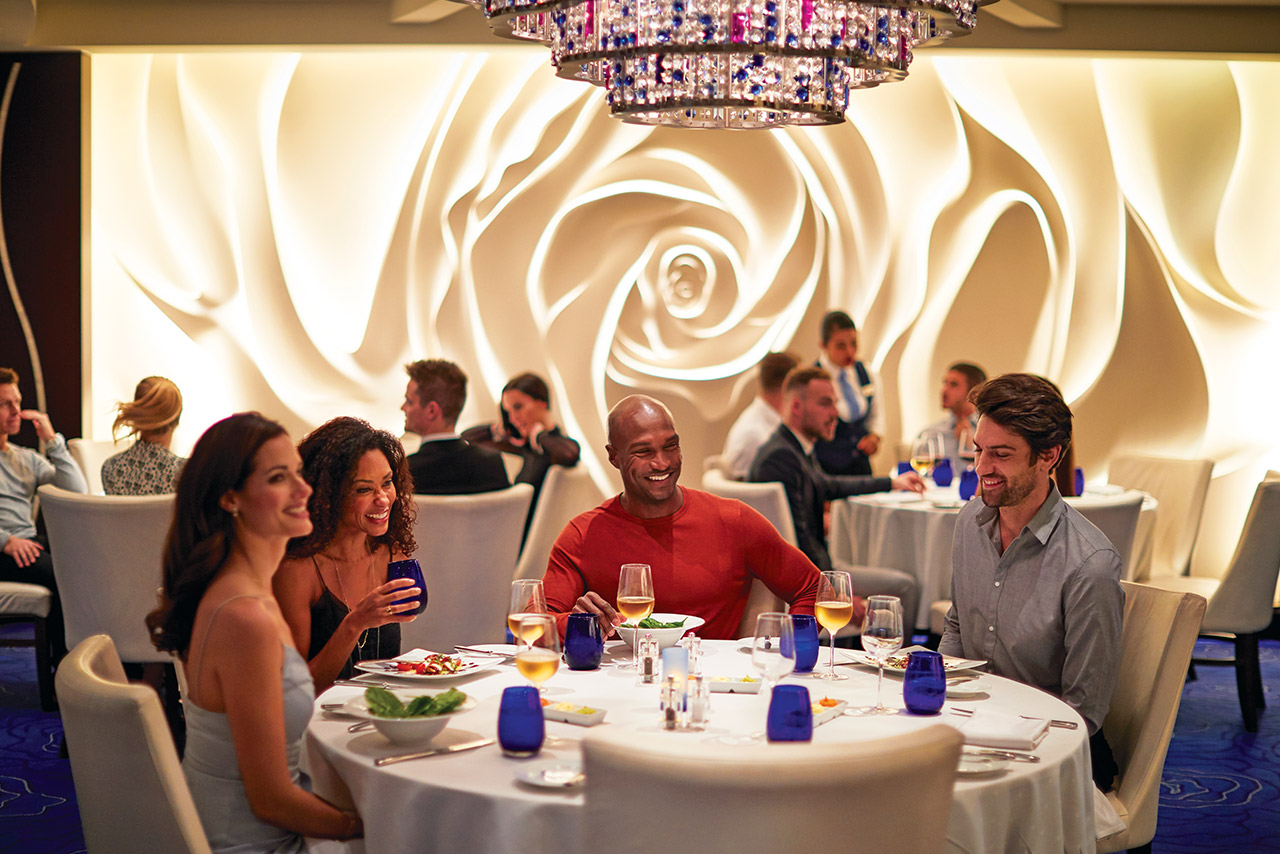 As an AquaClass guest, you can enjoy this exclusive restaurant for breakfast and dinner. The spa-inspired cuisine at Blu is an imaginative way of preparing popular dishes without fussiness or pretense.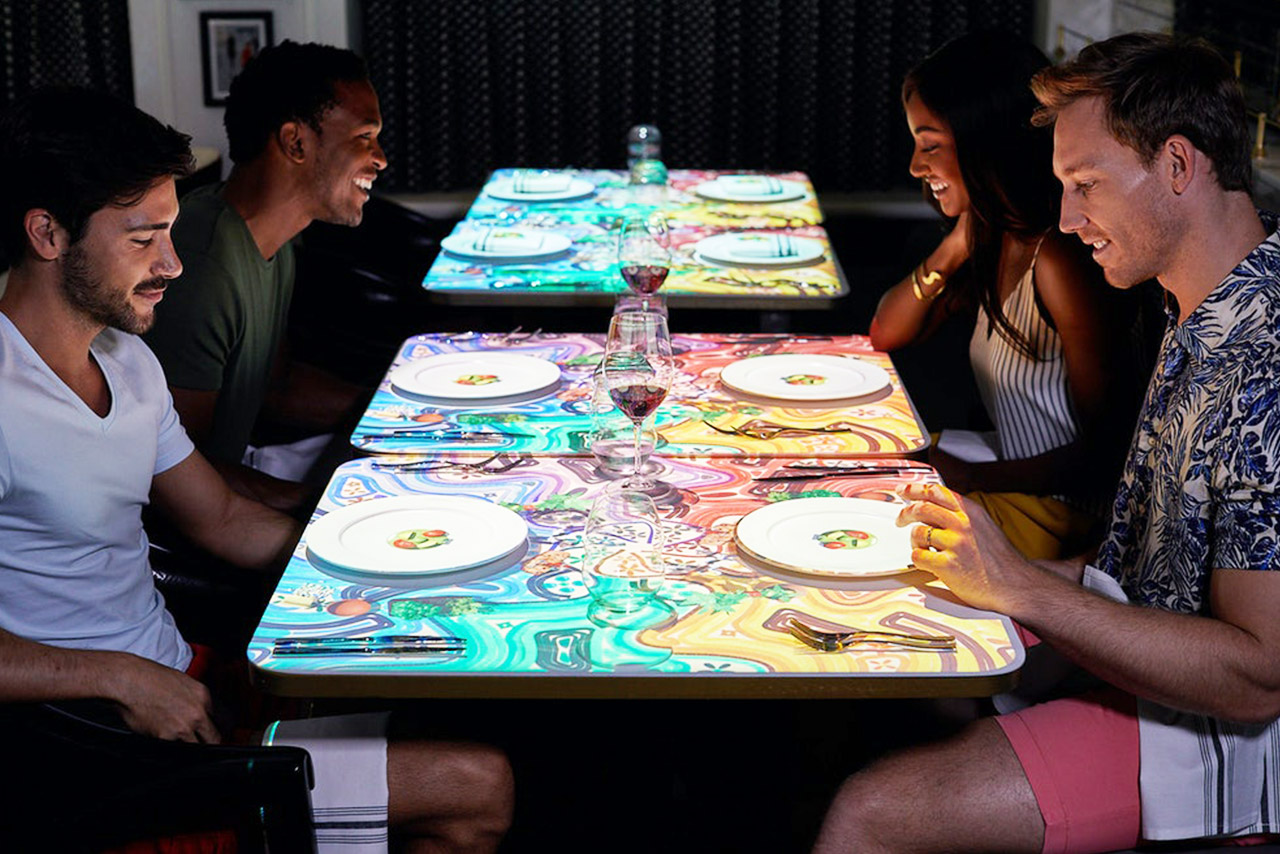 LE PETIT CHEF AT QSINE.
Included.
Le Petit Chef is a one-of-a-kind Celebrity Cruises experience, where augmented reality meets luxury cuisine. Celebrity has partnered with TableMation™ Studios and innovative Skullmapping technology to make fine dining more fun for everyone. Le Petit Chef is a feast for the senses, where animated 3D characters appear right on guests' plates and prepare each course for a truly interactive, artistic evening. Cover charge applies.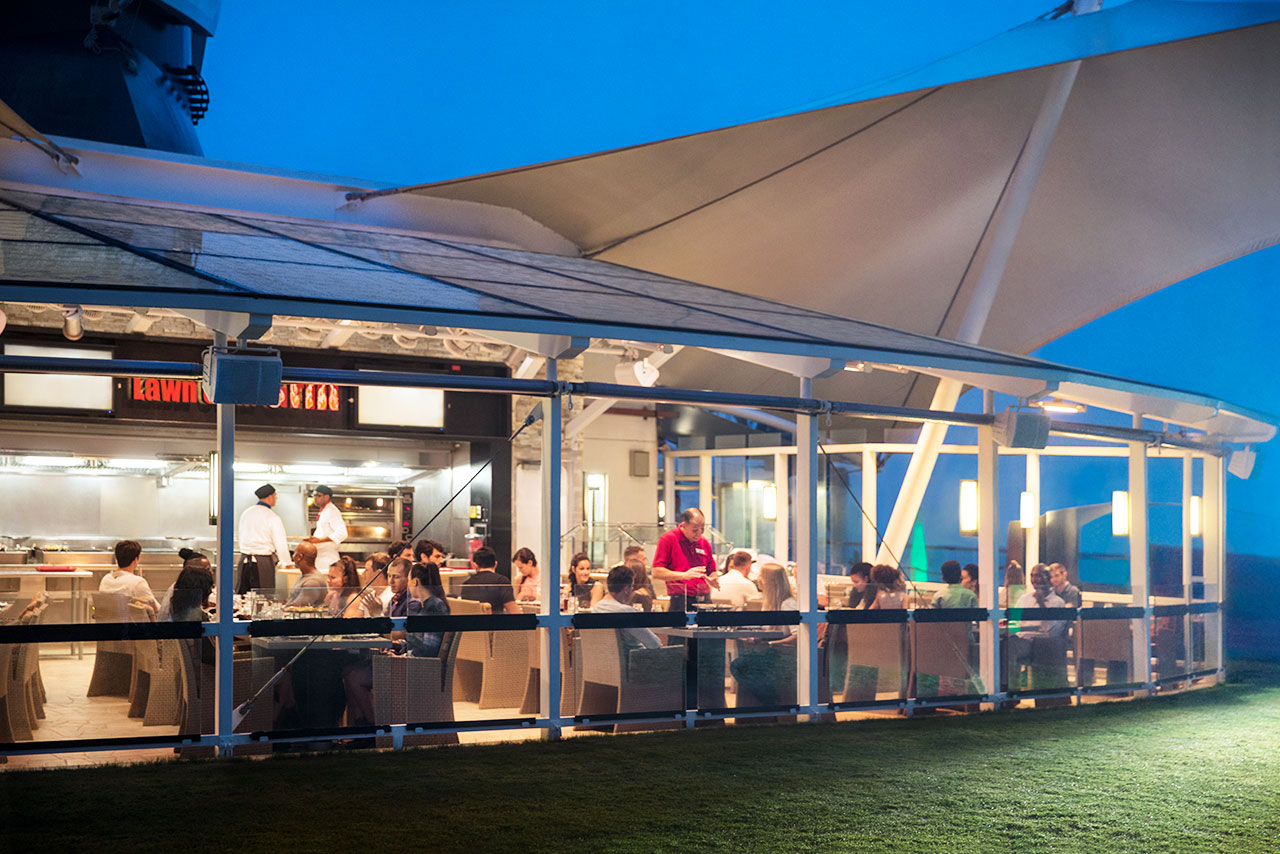 THE LAWN CLUB GRILL.
Included.
Interactive open-air grilling with ocean views. Experience the thrill of grilling near a lawn of fresh-cut grass while surrounded by an endless view of the sea. Enjoy one-on-one interaction with our chefs, receiving a lesson in proper grilling techniques, and learning other tricks of the trade. Choose from a gourmet salad bar, build your own pizza, and enjoy more than 12 grill specialties, including USDA Choice Beef, poultry, seafood, and vegetables. Cover charge applies.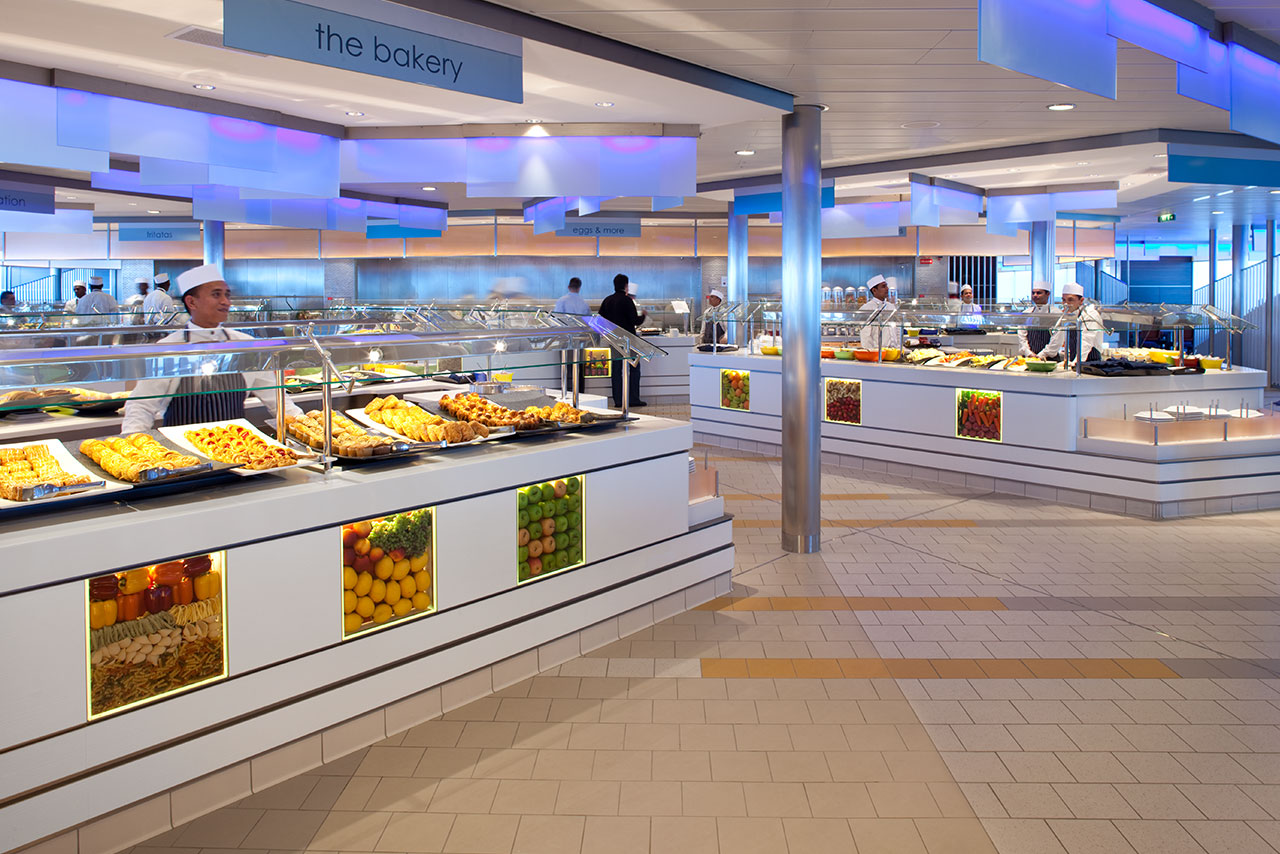 OCEANVIEW CAFE.
Included.
A market-style cafe that features select offerings inspired by the destinations we visit. With a menu influenced by multiple cultures, the Oceanview Cafe's cuisine takes diners on a voyage around the world. Stations available in the marketplace include made-to-order pasta, stir-fry, pizza, sushi, a full salad bar, and a variety of appetizers, entrées, and desserts. Complimentary for all.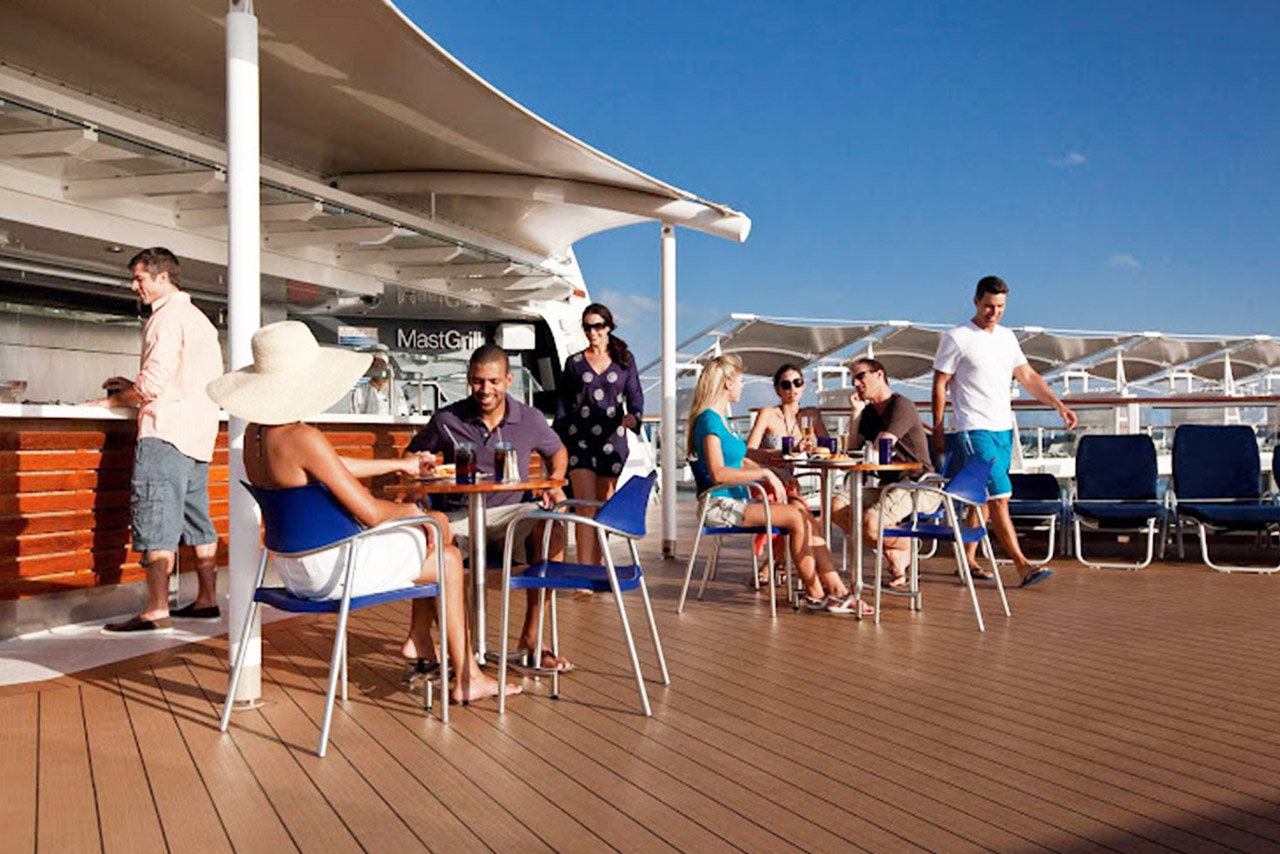 Don't let anyone tell you differently… soaking up the sun's rays really works up an appetite and we're here for you. Let your cravings go wild and enjoy delicious gourmet eats while you relax poolside. This casual venue serves up delicious burgers, chicken sandwiches, and gourmet hot dogs before you head back to lounge the afternoon away. Complimentary for all.
TOP SHELF DRINKS… IN AMAZING VENUES
Welcome to our "fine drinking" experience, where the ritual of making cocktails is just as exciting as drinking them. Using the freshest ingredients and the finest spirits, our expert mixologists aim to satisfy the palates of both curious newcomers and connoisseurs alike. And with Celebrity's Unlimited Beverage Packages, you pay one low price and you enjoy a wide variety of beverages, including cocktails, premium coffees, wine by the glass, endless refills of sodas featuring Coca-Cola products, and unlimited bottled water.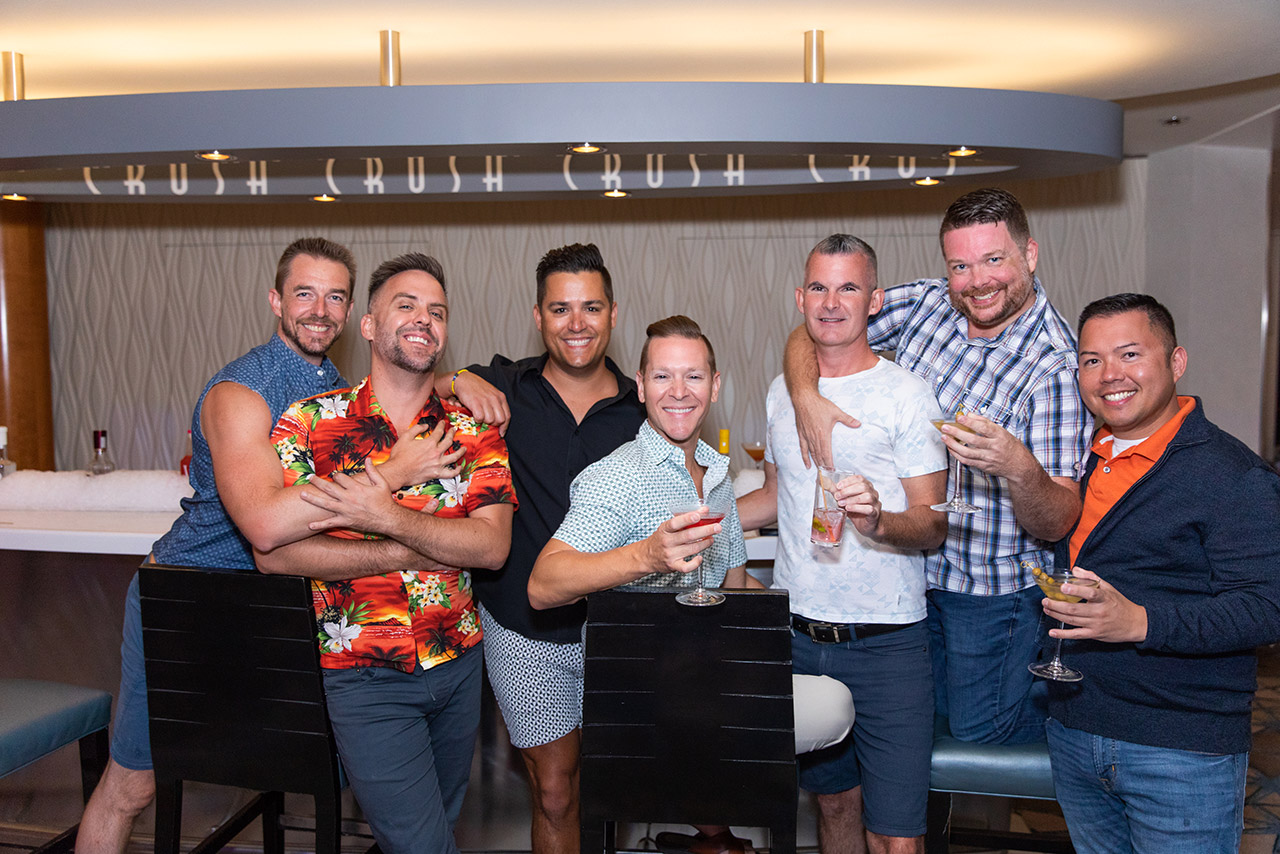 Totally cool, from the drinks to the ice-topped bar, Reflection's talented bartenders put on a high-energy show and prepare an intriguing menu of classic and contemporary martinis. Sit back and relax, listening to up-tempo tunes and enjoying a collection of rare vodkas and a portfolio of fine caviars.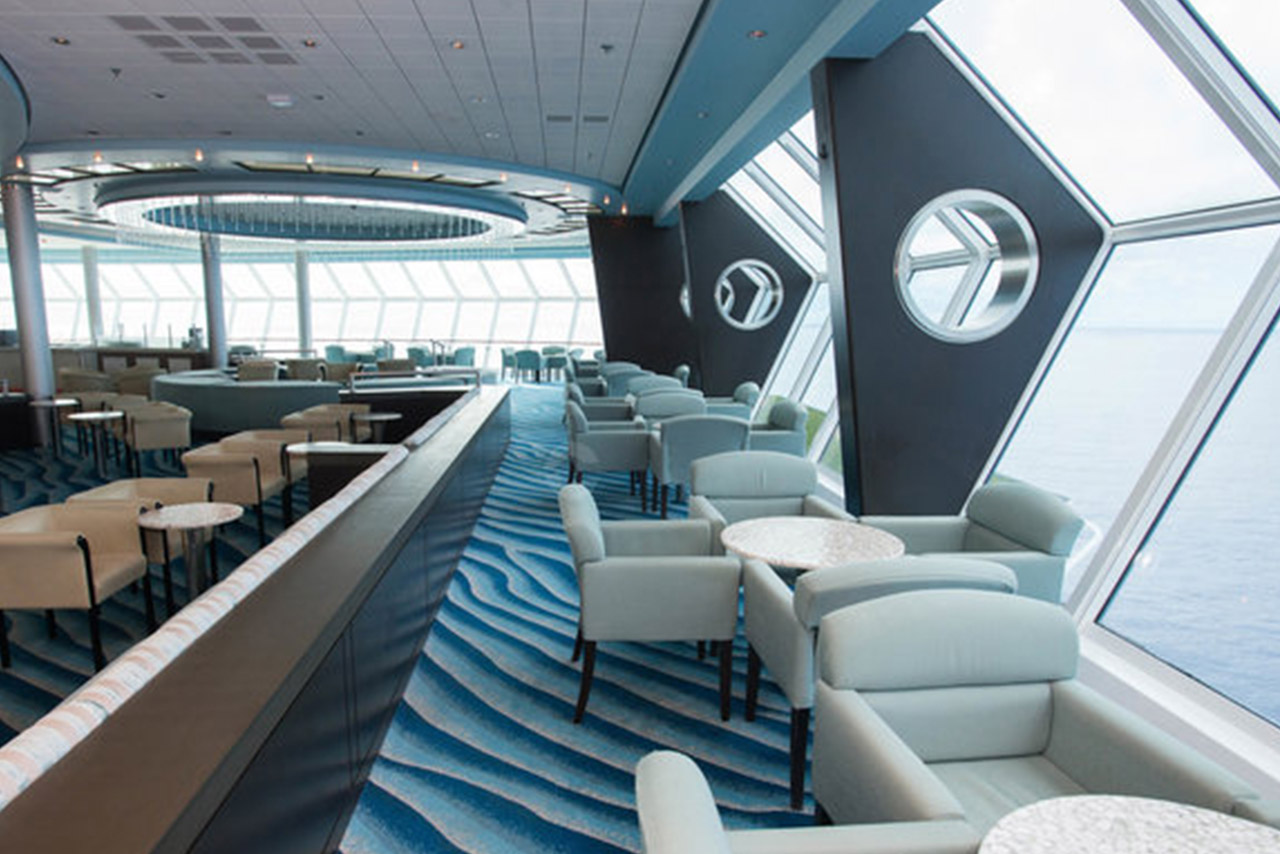 A unique music venue with spectacular ocean views makes this venue the perfect daytime spot to gaze over the sea with a cocktail in hand. At night, the space comes alive with live music and dancing. Featuring twelve signature Zodiac cocktails based on your astrological sign, all prepared by mixologists with a distinct flare.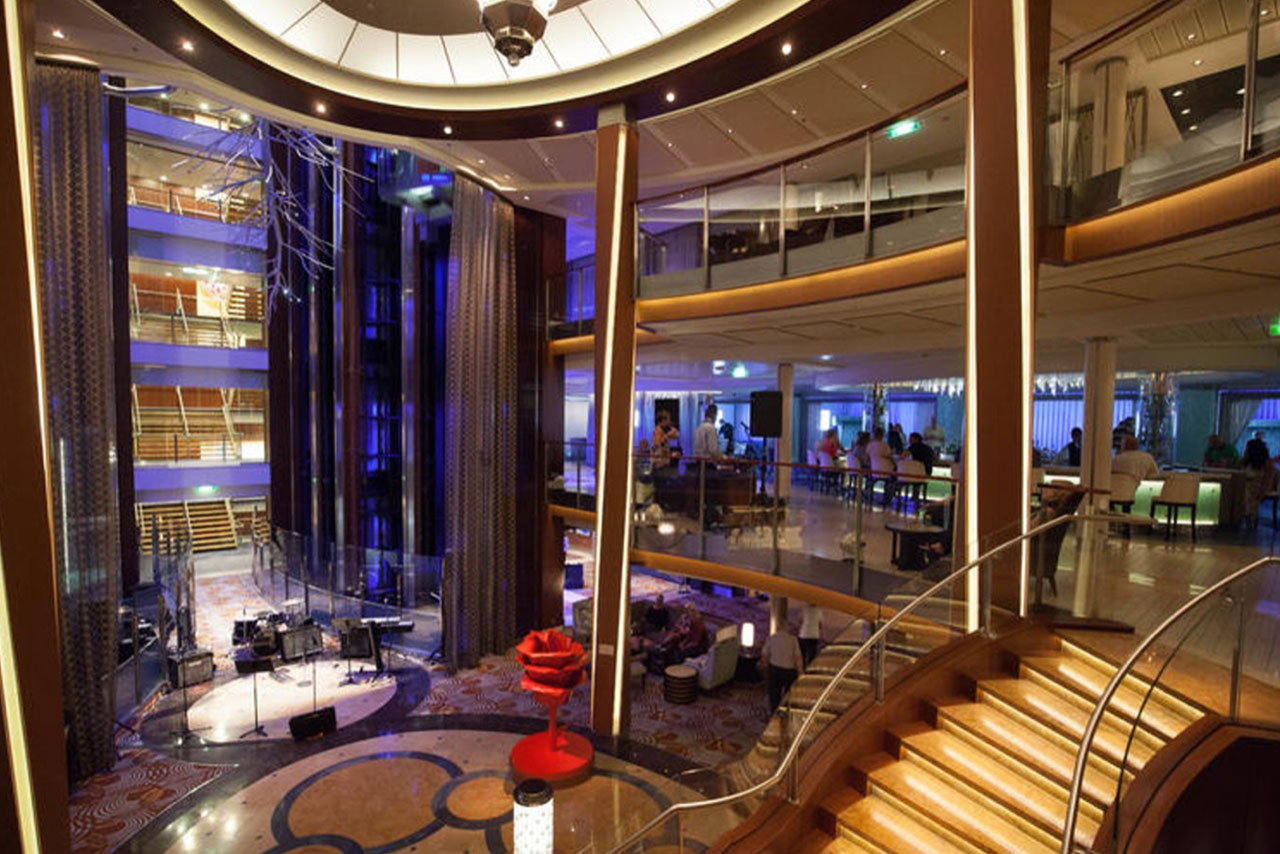 GRAND FOYER & PASSPORT BAR.
Included.
Our stunning foyer greets you with a spectacular onyx staircase and marble floors. Multiple glass elevators whisk you to various levels where you can meet up with friends and enjoy refreshing beverages while people watching. Imagine you're at Passport Bar on Deck 3 and you spot a cute someone one deck below at Martini Bar. Who will make the first move? Let's find out!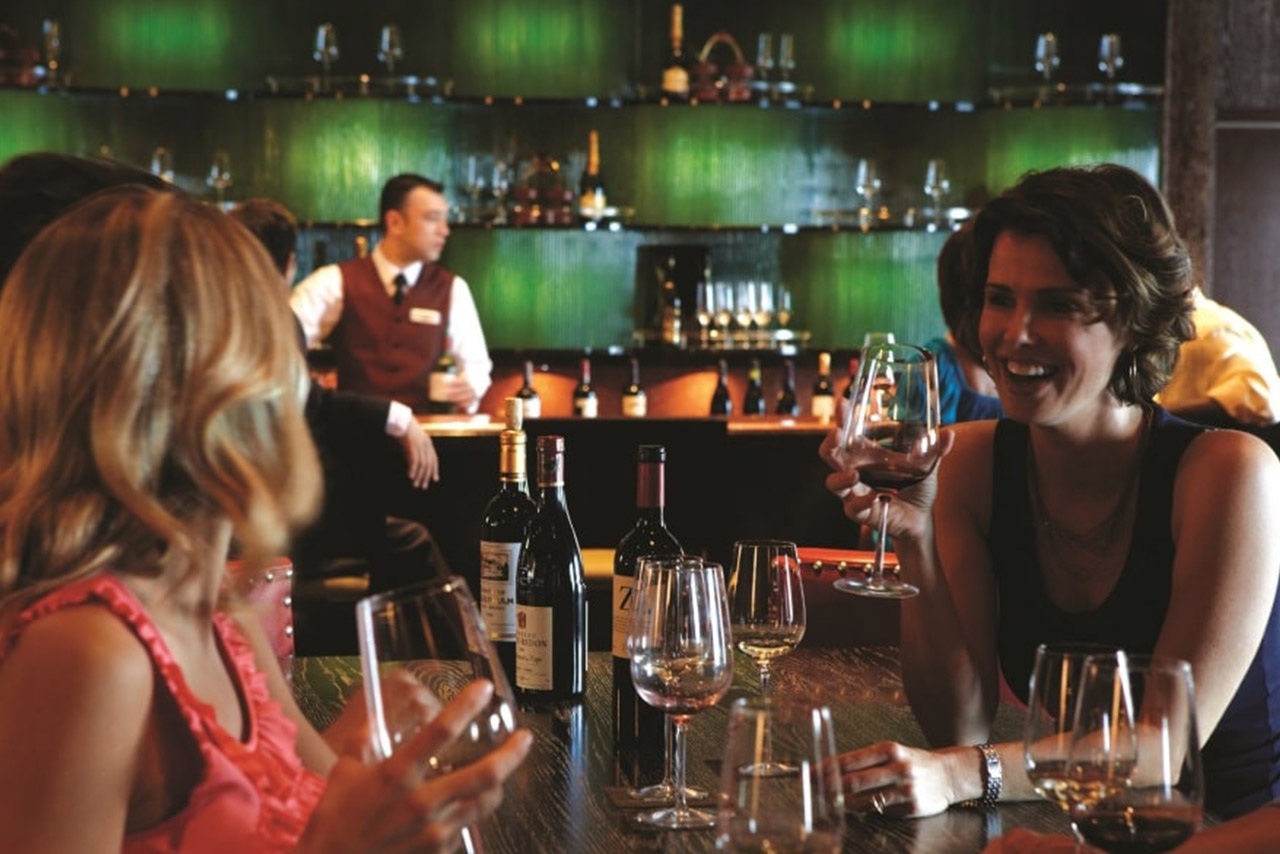 CELLAR MASTERS.
Included.
This wine cellar is a welcoming and unique onboard environment where you'll discover new wines, receive recommendations, and enrich your knowledge of the world of wine – all in the company of great friends.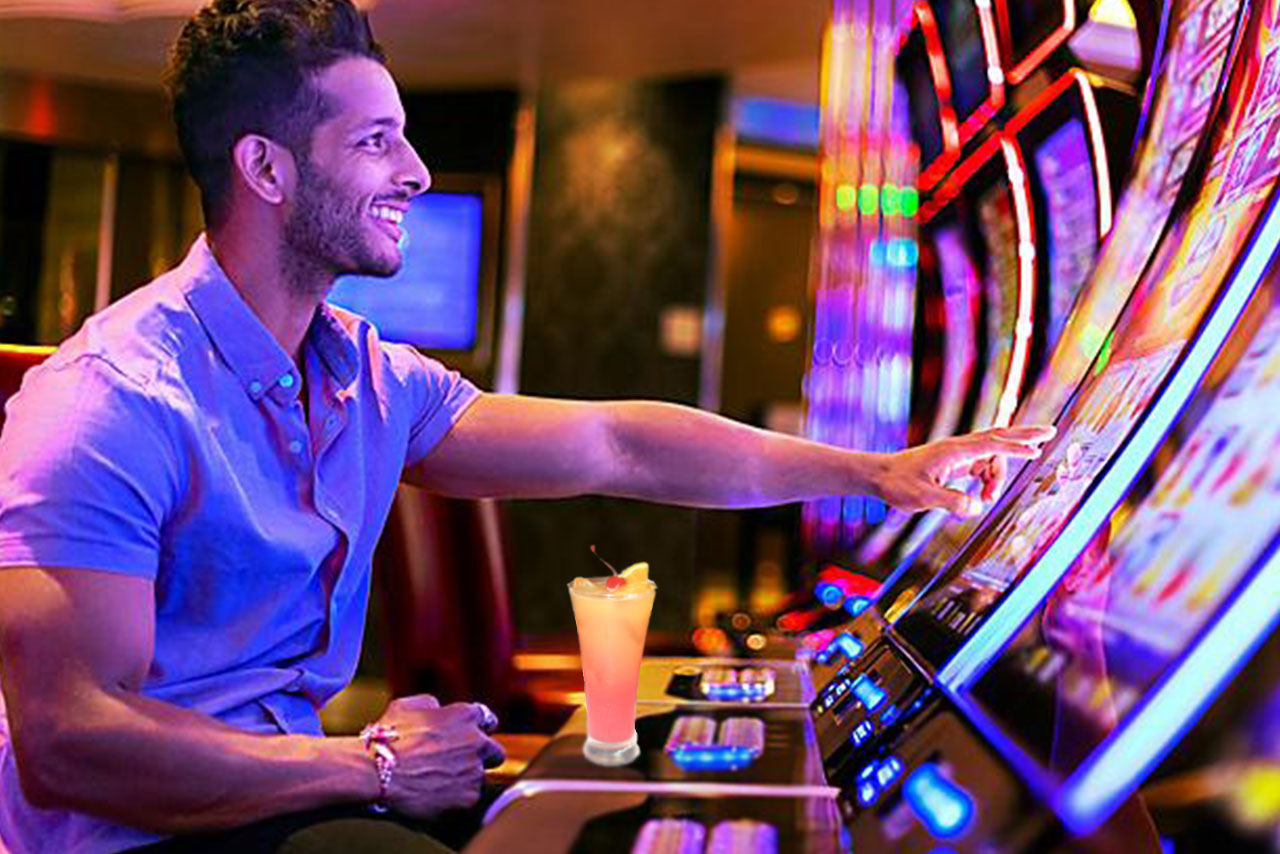 Reflection's Casino is another amazing place to enjoy a cocktail. We hope Lady Luck accompanies you on your next cruise! So grab a frosty beverage, ante up, and place your bets at the hottest casino table games at sea!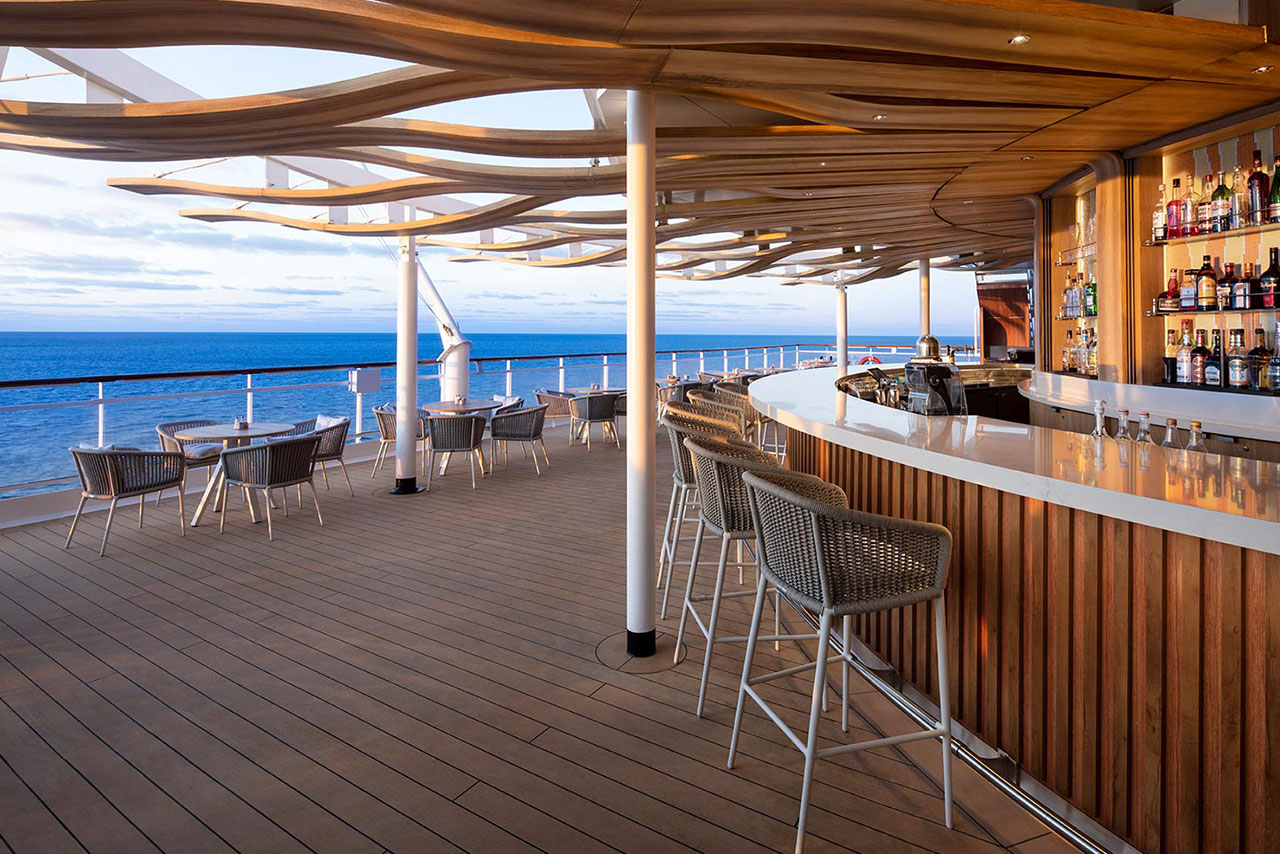 The elliptical shaped bar provides all guests with a great vista, enabling them to watch the sun set over the horizon while sipping on a cocktail and enjoying pop, rock, house music, and more.
On land or onboard, your safety is our top concern. This means the ship upholds strict health and safety measures. As the rules and regulations change and evolve, Celebrity is continuing to adapt and optimize its already robust protocols, integrating all the technological, human, and material measures to ensure the provision and maintenance of a healthy bubble. This reinforced protection is based on three "shields" designed to guarantee onboard conditions, sanitary protocols, and daily monitoring (guests, equipment, and ships). For your added safety and peace of mind, doctors and nurses are present on every ship. Find Celebrity's detailed and ever-evolving protocols HERE.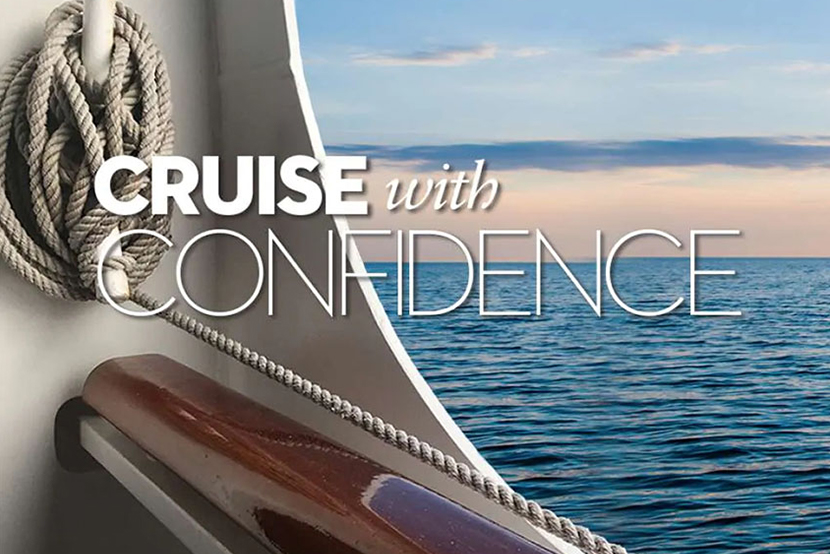 Please Note: Health and safety protocols, guest conduct rules, and regional travel restrictions vary by ship and destination, and are subject to change without notice. Due to evolving health protocols, imagery and messaging may not accurately reflect onboard and destination experiences, offerings, features, or itineraries. These may not be available during your voyage, may vary by ship and destination, and may be subject to change without notice.
THE BIGGEST BIRTHDAY BASH OF 2023
VACAYA'S BIGGEST SHIP EVER
OVER 3000 OF YOUR CLOSEST FRIENDS
FAMILIAR FAVORITES & ALL-NEW PORTS OF CALL
EXOTIC BELIZE, GORGEOUS ROATAN, STUNNING GRAND CAYMAN
GENEROUS BEVERAGE PACKAGES
DAY 1 – SUN, FEB 12, 2023
FORT LAUDERDALE, FLORIDA – DEPART: 3:30PM
DAY 2 – MON, FEB 13, 2023
A DAY OF SHENANIGANS AT SEA
DAY 3 – TUE, FEB 14, 2023
COZUMEL, MEXICO – 7AM-6PM
DAY 4 – WED, FEB 15, 2023
BELIZE CITY, BELIZE – 8AM-5PM
DAY 5 – THU, FEB 16, 2023
ROATAN, HONDURAS – 7AM-3PM
DAY 6 – FRI, FEB 17, 2023
GEORGE TOWN, GRAND CAYMAN – 10:30AM-6PM
DAY 7 – SAT, FEB 18, 2023
A FUN-FILLED FINAL DAY AT SEA
DAY 8 – SUN, FEB 19, 2023
FORT LAUDERDALE, FLORIDA – DISEMBARK: 7:30AM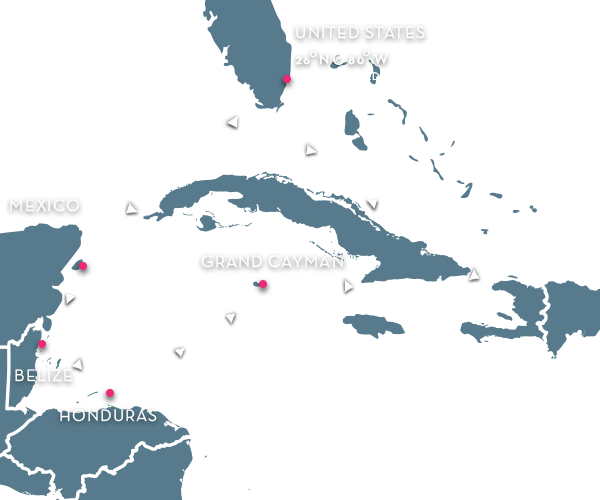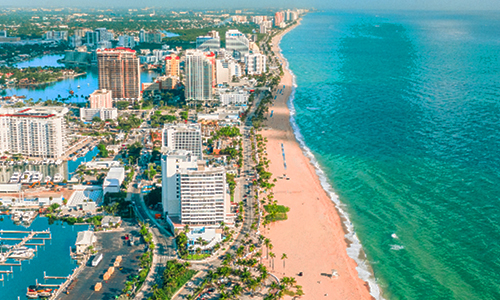 FORT LAUDERDALE, FLORIDA USA 26°N 80°W
FEBRUARY 12, 2023
BOARDING: 12PM | DEPART: 3:30PM
Can you believe it's already been 5 years?!? And do we have a celebration in store for you!
South Florida is the perfect playground for sun and beach lovers, and after you've spent time enjoying all the area has to offer, The Vacayans will welcome you aboard before our most beloved tradition takes flight: we'll all be on the upper decks for a full evening of dining, drinking, entertainment, and our first night's party, THIS IS ME, under the stars! So get ready to flash that beautiful smile of yours and say hello to all your new friends!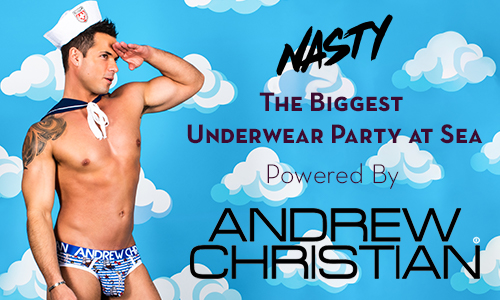 SUN-FILLED DAY & SIZZLING NIGHT AT SEA
FEBRUARY 13, 2023
We're heading across the Gulf of Mexico today and that can only mean one thing… we'll be bathed in non-stop sunshine as we get to know our stunning Reflection. Be ready to let loose at our first V-Dance of the week today! And don't forget that our party themes are announced 120 days before our adventure together – an industry-leading timeline. One party theme we can share now is NASTY! The largest underwear party at sea – Powered by Andrew Christian. Come equipped with Andrew Christian harnesses, undies, and toys! Use Code: 50VAC on the AC website for 50% off everything!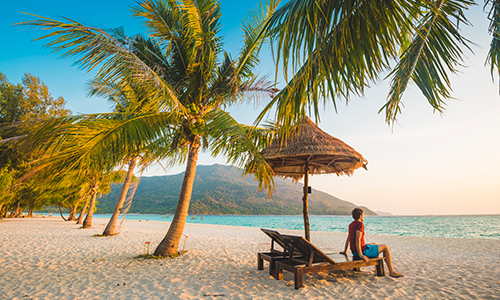 COZUMEL, MEXICO
FEBRUARY 14, 2023
ARRIVE: 7AM | DEPART: 6PM
Today, the beautiful island muse of Cozumel beckons with her crystal-clear blue waters on this Valentine's Day! We've got the whole day here to enjoy all she has to offer. So whether you plan to go snorkeling, diving, beach-going, or shopping along her promenade, we know you'll fall in love with this Mexican jewel.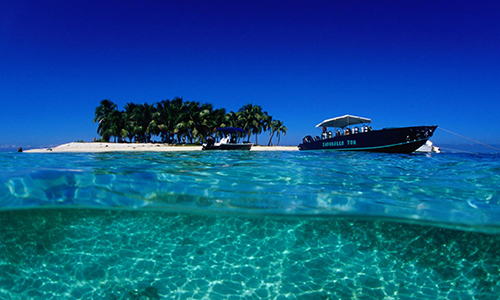 BELIZE CITY, BELIZE
FEBRUARY 15, 2023
ARRIVE: 8AM | DEPART: 5PM
You'll wake up to a magnificent sunrise as we arrive in Belize. As we've sailed southward, the waters have somehow become even clearer and bluer than they were the day before. The beaches along Belize's coast rank among the most beautiful in the western hemisphere and they're all ours today. If you'd prefer, head into the jungles on one of the ship's exotic adventure excursions and take in the area's Aztec wonders.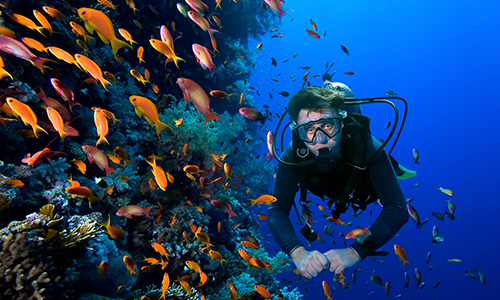 ROATAN, HONDURAS
FEBRUARY 16, 2023
ARRIVE: 7AM | DEPART: 3PM
This island off the coast of Honduras is one of our favorite Caribbean destinations – a gem of natural beauty and adventure. Cox Hole's citizens are among the warmest and most welcoming in the region. Spend time getting to know the locals, share your story, and let them share theirs. Our ReachOUT initiative for this trip will take place here in Honduras and we'll have details of how you can pitch in a few months before the cruise.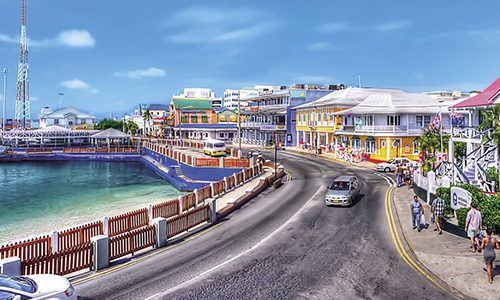 GEORGE TOWN, GRAND CAYMAN
FEBRUARY 17, 2023
ARRIVE: 10:30AM | DEPART: 6PM
There's so much to see and do here in Grand Cayman, but no matter where this day takes you, you definitely won't want to miss Stingray City. Here, the giant rays swim right up to you and you'll feed them from your hand. It's a wholly unique life moment that'll leave you breathless with the perfect blend of anticipation and laughter. Have those cameras ready!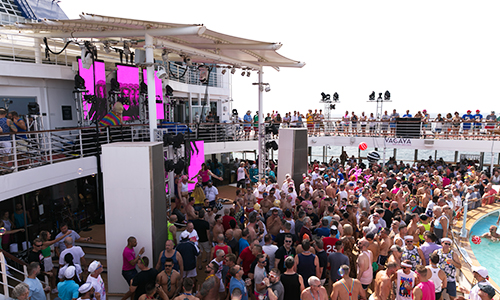 ONE LAST RELAXING DAY AT SEA
FEBRUARY 18, 2023
Our time together is almost up. It's hard to believe this week has slipped by so quickly. But no worries… you've got a full day to enjoy Reflection. Looking to enjoy a relaxing spa appointment? Go for it! Or maybe the clothing optional deck? Sun's out, buns out! Or how about a spirited game of bingo? Yes, bingo! And our last and most fun V-Dance of the week will be this afternoon. Use these final hours together to share, laugh, and connect with both old and new friends.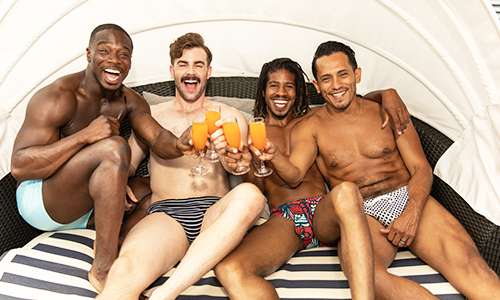 FORT LAUDERDALE, FLORIDA USA
FEBRUARY 19, 2023
DISEMBARKATION: 7:30AM-10AM
Thank you for joining us for our 5th birthday celebration! We couldn't have made it to this incredible moment without you. In the history of LGBT+ travel, very few companies have reached this milestone, so we're eternally grateful you've deemed VACAYA worthy. Here's to many more fun-filled and fabulous years ahead! Our hearts are full.
While we work tirelessly to craft the perfect itinerary for each trip, it's always subject to change based on weather, sea, and myriad other conditions.
When you book online directly with VACAYA, you'll enjoy 24×7 access to your booking information, Pay-In-Full bonus offers, No-interest monthly payments, AIRLINE DISCOUNTS, and our BEST RATE GUARANTEE!
While our Solo Traveling with Ease Program (STEP) has been sunset, we offer some great recommendations for finding a roommate HERE.
When you book online directly with VACAYA, you'll enjoy 24×7 access to your booking information, Pay-In-Full bonus offers, No-interest monthly payments, AIRLINE DISCOUNTS, and our BEST RATE GUARANTEE!
While our Solo Traveling with Ease Program (STEP) has been sunset, we offer some great recommendations for finding a roommate HERE.
Port taxes and admin fees are 327 USD per person.
Pre-Paid Gratuities are 168 USD per person for guests in Suites; 133 USD for AquaClass & Concierge Class staterooms; and 126 USD for all other stateroom categories. 100% of these gratuities go to onboard staffers, including your stateroom attendant, the culinary services staff, the behind-the-scenes hotel services staff, and the myriad department heads who work with their teams around the clock to create a flawless VACAYA experience for you.
Solo guests in their own stateroom pay double gratuities and single port taxes/admin fees.
The fare for 3rd, 4th, 5th, and 6th guests is 597 USD each in all staterooms and suites.
Room descriptions and sizing have been provided to us by Celebrity Cruises. Room layouts may vary within the same category. For rooms with a capacity greater than 2, the additional bedding is a combination of sofa beds and/or upper berths.
Upon booking outside of 300 Days – 10%.
At 300 Days (April 18, 2022) – 25%.
At 240 Days (June 17, 2022) – 50%.
At 180 Days (August 16, 2022) – 75%.
At 120 Days (October 15, 2022) – 100%.
Upon booking through 300 Days (April 18, 2022) – 10% of total.
From 299 (April 19, 2022) to 240 Days (June 17, 2022) – 20% of total.
From 239 (June 18, 2022) to 180 Days (August 16, 2022) – 40% of total.
From 179 (August 17, 2022) to 120 Days (October 15, 2022) – 60% of total.
From 119 (October 16, 2022) to 90 Days (November 14, 2022) – 80% of total.
From 89 (November 14, 2022) to 0 Days (February 12, 2023) – 100% of total.
Flights from your home city to Fort Lauderdale
Airport Transfers to/from Reflection
Onboard Spa Services
Onboard Laundry
Gift Shop Purchases
Optional Excursions
Beverage Packages
Specialty Dining
Be sure to read VACAYA's Terms & Conditions, which include the Payment/Cancellation/Refund Policies for all reservations. Please note that cancellation fees apply from the time of booking.
For real-time availability, proceed by clicking BOOK NOW. With ever-shifting inventory, a category that shows availability on this page may no longer be available when you attempt to book. If you need help finding the perfect room in another category or to add your name to our wait list for a sold-out category, feel free to email The Vacayans at info@myvacaya.com and we'll be happy to assist you.
You may pay in full at the time of booking. Unless you later modify your reservation, no further payments will be necessary.  BONUS OFFER: Paid-in-Full Reservations made through April 18, 2022 will receive 100 USD off per room.
Your initial deposit is due at time of booking. Then, your remaining monthly payments will be calculated using the number of months between your booking and the final payment due date. Payments will be charged on the 1st day of the month, the 15th, or the last day of each month (determined automatically depending on the day of the month you book). Payments will be charged to your credit card on file. If your credit card details change at any time, simply update the info in our system prior to your next month's payment date. Please note declined payments are subject to a convenience fee. For more information, explore our Automatic Billing FAQs and our Terms & Conditions.
There is one question every traveler across the globe universally faces: should I purchase Travel Insurance? It's natural to ask yourself, should I spend the extra dollars to protect my vacation investment? Or do I leave it in the hands of Lady Luck and hope for the best. At VACAYA, we've always believed Trip Insurance was critical to the vacation planning process. That's why we took special care to integrate the purchase opportunity into our online booking process. Pre-pandemic, the main reason to buy insurance was to assure your safe return home if something were to happen to your health while on vacation. That's because quality insurance covers medical evacuation so people don't have to pay medical emergency transportation expenses out of their own pocket.
With Covid-19 in our lives for the foreseeable future, we now have an even stronger rationale for recommending Trip Insurance. "Cancel For Any Reason" insurance has quickly risen in popularity, and for good reason. If you decide you don't want to travel after the cancellation penalty period has begun, this type of insurance covers most if not all of your cancellation fee. It's also a great way to help honor your Social Contract with VACAYA.
So go ahead and buy that bucket list trip, but protect your health and your investment by purchasing Trip Insurance. ❤️
Don't see the your first choice in room category? Upgrades that become available will be prioritized to guests who've already booked their second choice. To jump on our upgrade waitlist, book your second choice and then email your desired category to
info@myvacaya.com
. Be sure to include your reservation number and full name. We'll reach out to you if your name reaches the top of the upgrade availability list. Subject to upgrade charges.