LGBT+ travel is fun, right? But for many of us, that's only part of the equation. Sure, we love the non-stop entertainment, parties, connections, and friendships, but we're also looking for experiences that resonate on a deeper emotional level. Vacations to a wider range of destinations, more personalized, and more attuned to local culture, inspiring our community toward a path of self-discovery. From Day 1, VACAYA defined three categories of vacations that would set the foundation for our broad offering to satisfy a variety of vacation dreams.
Let's break them down…
VACAYA BLISS BIG-SHIP CRUISES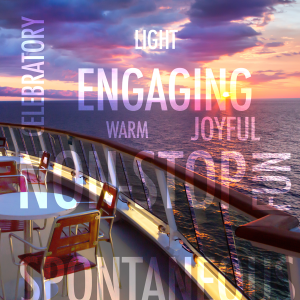 Get what matters most with the style and service you want, all at a blissful price. Our big-ship cruises offer a welcoming judgment-free environment, all-star entertainment, mind-blowing parties, and non-stop activities to exponentially expand your social circle.
Our commitment to excellence starts with the partnerships we're building with the world's leading cruise lines – Celebrity, Royal Caribbean, Holland America, NCL, Oceania, and Princess. But it's the magic of our guests coming together on these ships that really takes VACAYA to the next level. Our cutting edge programming and innovative new social activities are meant to connect you with other travelers in lighthearted and unexpected ways.
The VACAYA Bliss rhythm is… Fun. Light. Warm. Spontaneous. Joyful. Engaging. Celebratory. Non-stop. Ultimately, each Bliss vacation is what you make it – totally yours to define. Our ships are the ultimate hub for friendship – your chance to connect with like-minded people from all over the world in a festive playful environment.
VACAYA OASIS RESORT VACATIONS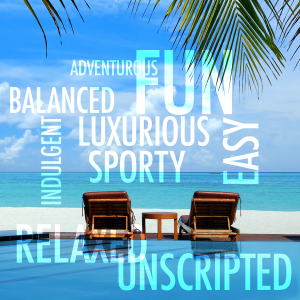 More laid back than our big-ship cruises, the irresistible resorts of VACAYA Oasis offer the perfect getaway for those seeking fun, relaxation, adventure, and romance. Whether you're looking to zip line through tree canopies or lounge by an incredible pool, you'll find it here as you create friendships and memories that'll last a lifetime.
We've completely broken the mold with our resort vacations, partnering with properties that redefine what's expected and what's possible – from the truly "all inclusive" (where everything from award-winning cuisine, top-shelf cocktails, select spa treatments, excursions, salon services, SCUBA diving experiences, and golf are included) to non-all-inclusive properties that set a whole new standard in the communities they represent. It's a style of LGBT+ resort vacations we know you'll love – each Oasis trip unique in its own right.
The VACAYA Oasis rhythm is… Relaxed. Easy. Fun. Balanced. Luxurious. Indulgent. Sporty. Unscripted. Adventurous. An all-new way to play.
VACAYA LUXE SMALL-SHIP CRUISES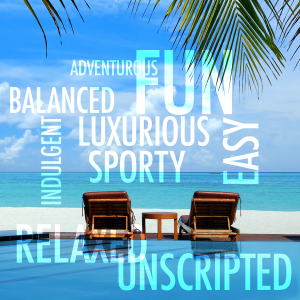 From Indian spices and Mayan ruins to Antarctic penguins and European dreamscapes, our discovery voyages immerse you in the authentic flavors of the world's most exciting popular and off-the-beaten-path destinations – all in first-class style and luxury. Sailing boutique-style expedition and riverships, VACAYA Luxe is unapologetically exclusive – welcoming to all, of course, but built for discerning travelers seeking intimate experiences, splendid accommodations, and unparalleled service.
VACAYA Luxe is partnering with the world's leading small-ship cruise lines, including Emerald Waterways, Ponant, Avalon Waterways, and Hurtigruten – lines chosen because they're built to constantly exceed expectations.
Our Luxe vacations are a celebration of the wonders of our planet. They will reach the far corners of the globe – giving VACAYA guests an opportunity to expand their horizons in completely new ways.
The VACAYA Luxe rhythm is… Bold. Refined. Intimate. Exotic. Treasured. Calm. Cool. Grand. A chance to live life to the absolute fullest.