What are gay cruises like?
There are gay cruises and then there are mind-blowing, new friend-making, extraordinary gay cruises! Whether you're a large group of friends who've met at White Party, on a Blacks Beach in San Diego, or on a previous all gay cruise, you'll be pleasantly surprised to learn that many of your favorite social activities can be found on a VACAYA cruise. Our cruises, with their amazing destinations, world-class hospitality, stellar entertainment, theme and costume parties, and non-stop fun, turn mainstream cruises on their heads!
With a huge range of happy friendly LGBTQIAPK personalities bringing the VACAYA experience to life, you'll have the freedom to express your individuality, make personal connections, celebrate life, rev up, or simply relax… together. So, if you believe love is love, then you belong on a VACAYA vacation.
Here's what makes an LGBT+ cruise with VACAYA so special: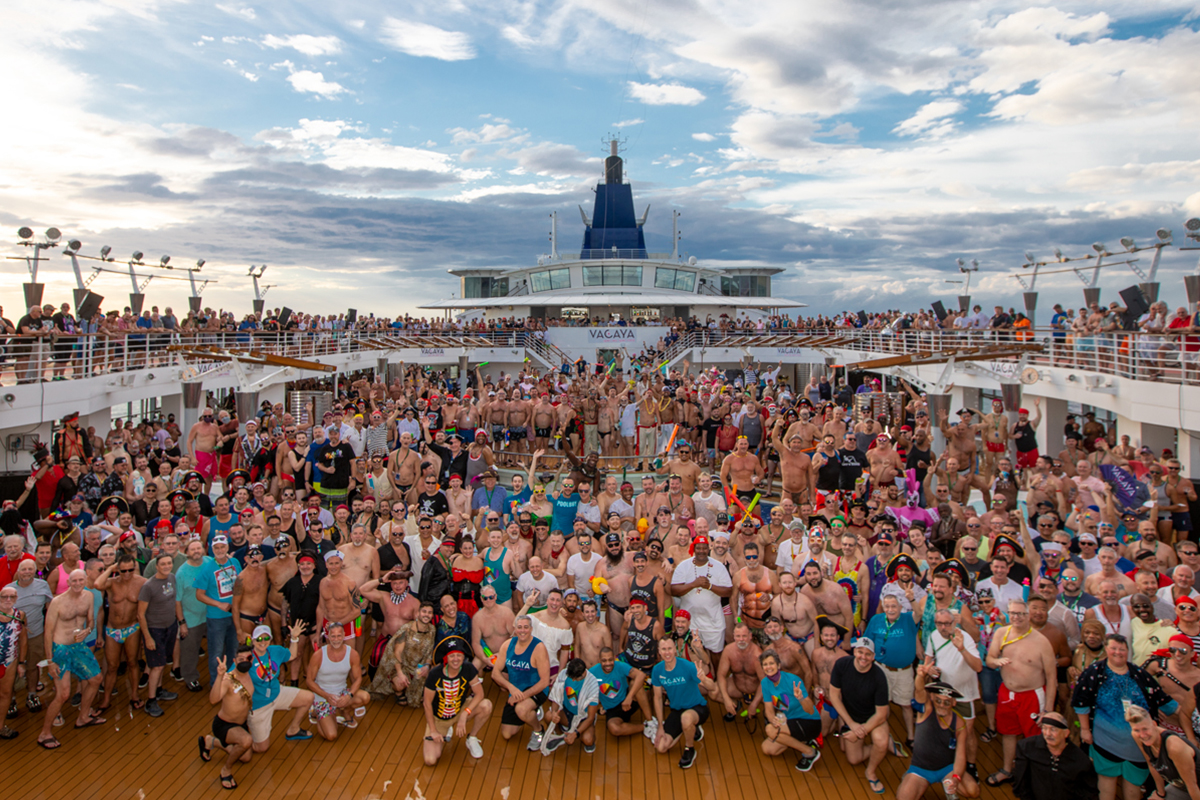 Whether it's one of the large cruise lines in the Caribbean, a luxury super yacht off the coast of the Greek Isles, or a rivership alongside a picturesque town in France, VACAYA charters the entire vessel so you can set sail in style. That allows us to fully customize the itinerary and to create bespoke 24×7 entertainment and social activities that are the perfect fit for the gay community.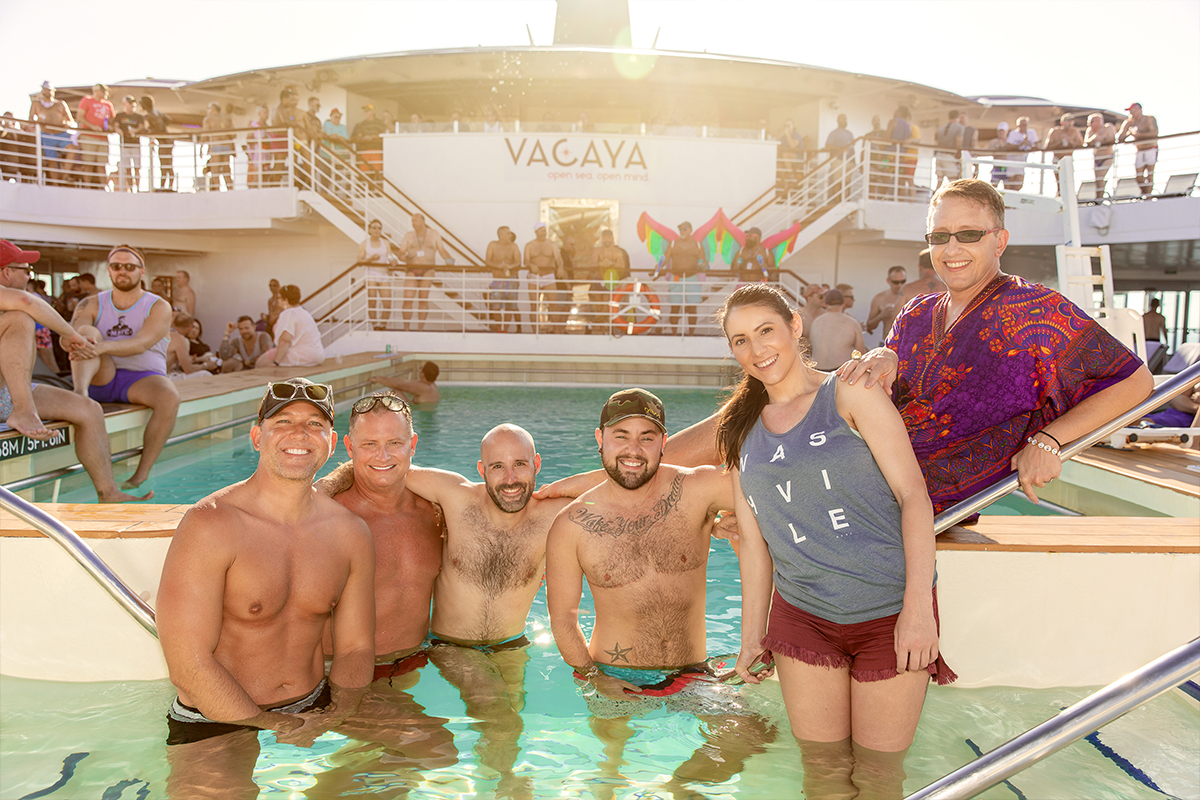 ALL are welcome here, no matter where you fall on the wide spectrum of identities and no matter whether this is your first gay cruise or your 100th. VACAYA's inviting environment is built on the culture of "love is love." So create your cruise cards (we can explain those later) and come let your unique flag fly as you make new friends from around the globe!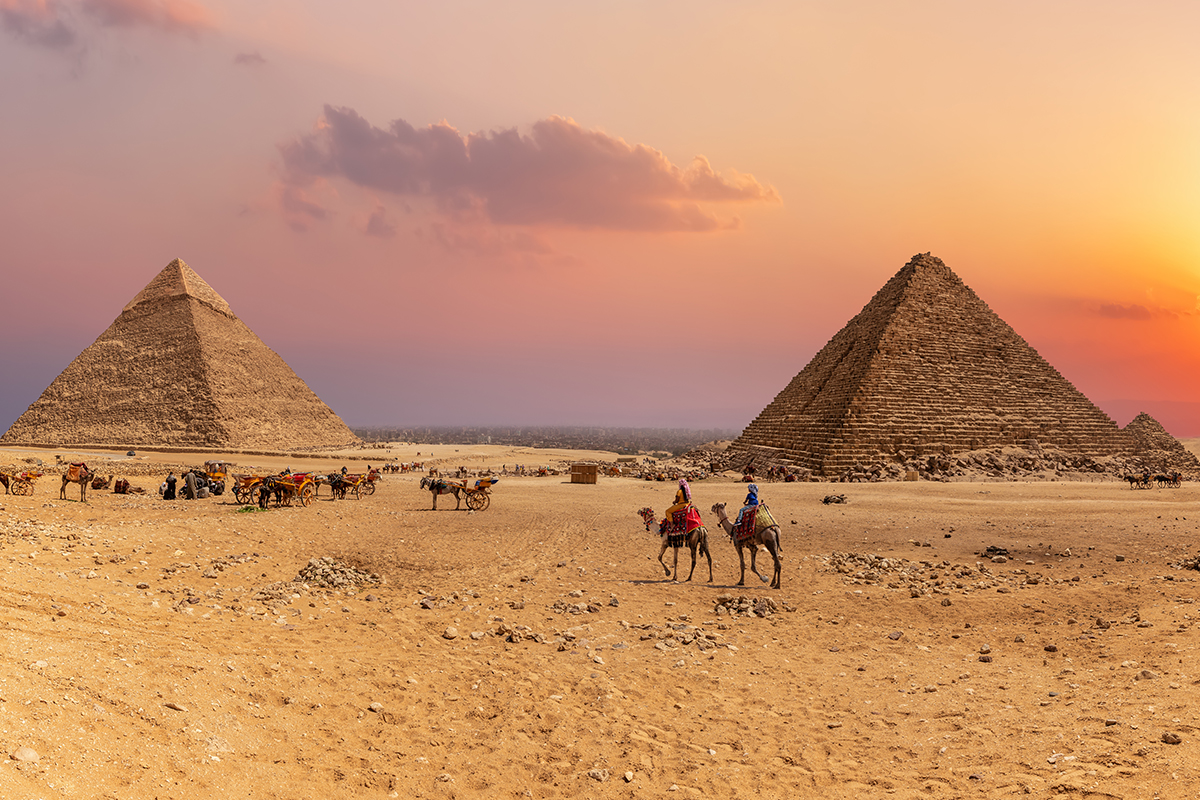 Part of VACAYA's mission is to take like-minded LGBT+ adults and their straight ally friends to far flung places that have never been offered in the world of gay cruising. While we certainly offer close-to-home options like our Caribbean Cruise in our lineup of adventures, VACAYA is the first LGBT+ travel company to host full-ship charter cruises to Antarctica, Iceland, Central America, the Middle East, Norway, and Seychelles. And we have so many more amazing destinations to explore together with you. So go ahead, get off the ship on one of our countless shore excursions, taste local cuisine, go to a pristine sand beach, pick up unique souvenirs, and snap a few selfies to make the most out of each fascinating port.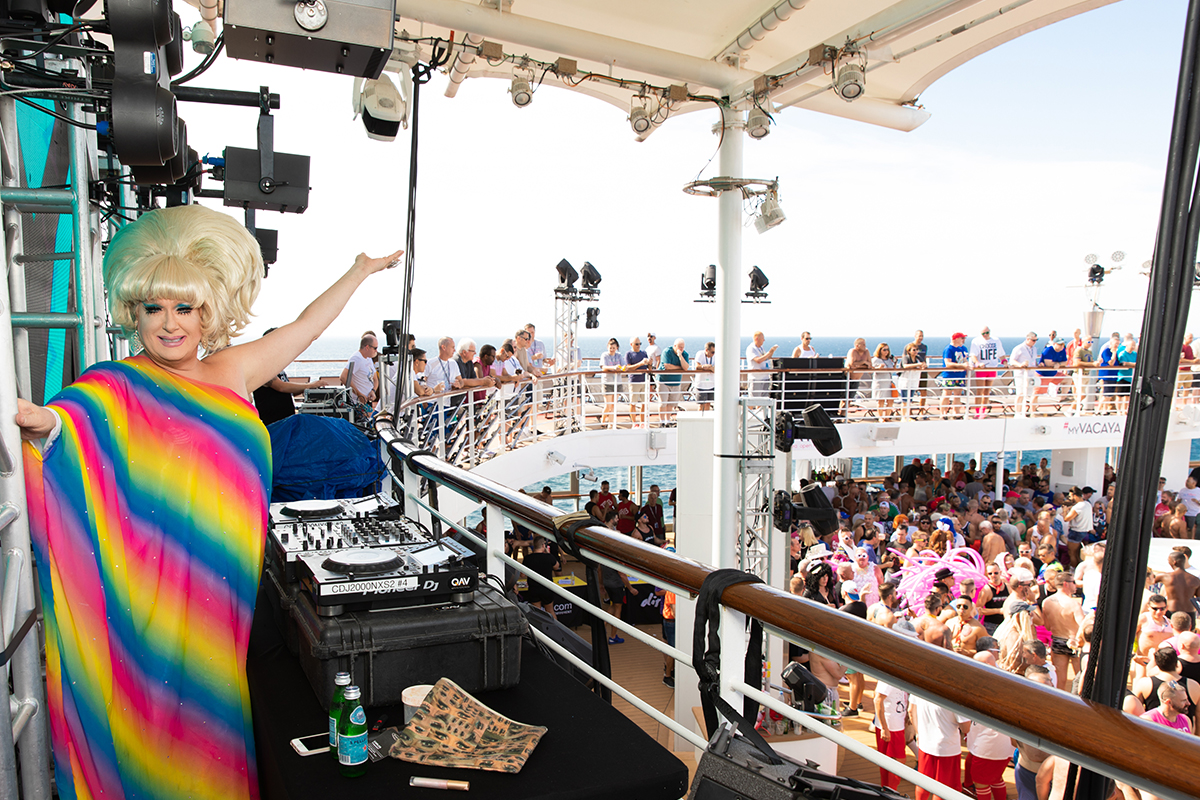 Whether you enjoy participating in pool games or you're just hoping to watch from the edge, there are many interesting choices on the high seas. From a high heel walk off contest to a traditional scavenger hunt that routinely ends with everyone wearing bras and lipstick, you're sure to find something that will intrigue you or make you laugh and feel like a kid again on our sea days. Do you prefer to spend your day being pampered? Inhale, exhale, relax, and recharge with a relaxing massage or toil away at any one of our pools or hot tubs onboard. Whether you want to clear your mind, fine-tune your body, reinvigorate your spirit—or all of the above—the spa is an indulgent escape where you can do it all.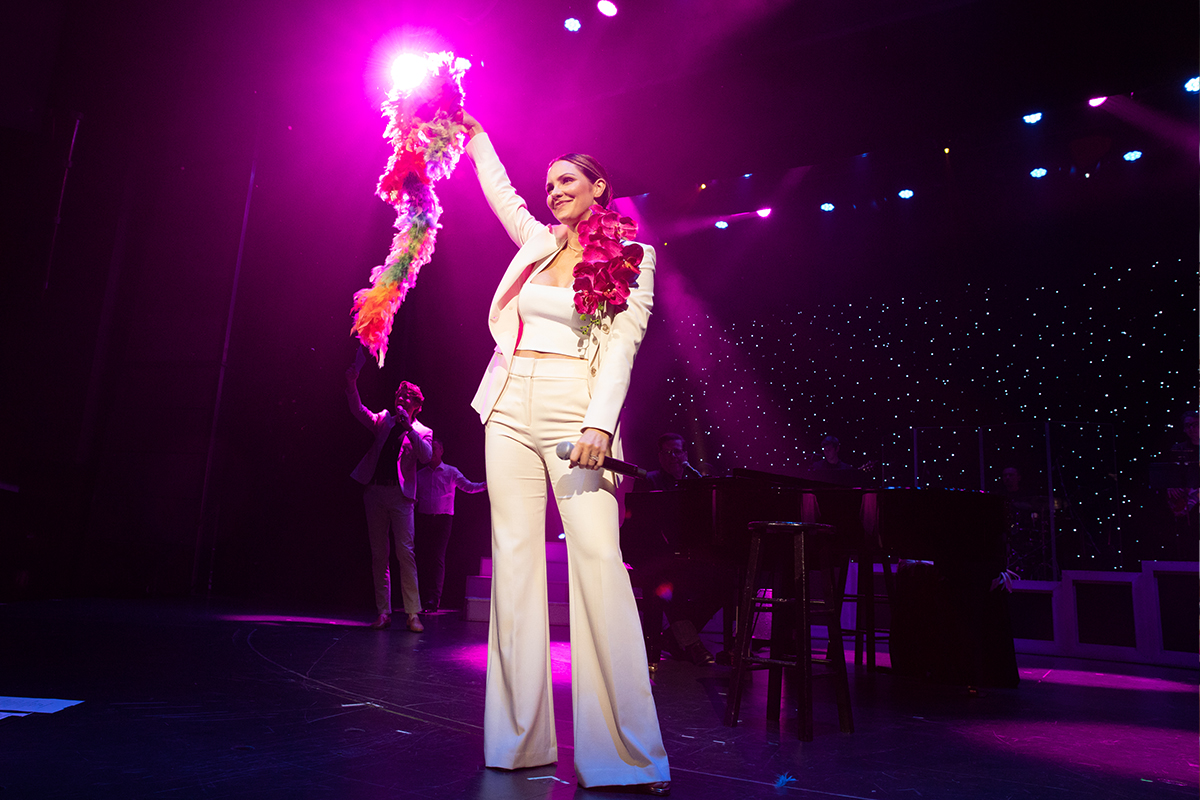 Entertainment abounds with VACAYA's signature stable of stars. We've already hosted some of the biggest stars in the business including Kristin Chenoweth (VACAYA's Godmother), Shangela, Alex Newell, Bob the Drag Queen, Leslie Jordan (may he Rest in Peace), Steve Grand, Katharine McPhee, David Foster, Kimberley Locke, Ty Herndon, Erich Bergen, Brody Ray, Brandon Stansell, Garrett Clayton, Matteo Lane, Jessica Kirson, Lady Bunny, and so many more. From pop-up concerts to intimate Q&As, we'll give you a chance to connect with our stars in exciting new ways! Who knows, you might even meet your favorite performer at the buffet!
Sizzling Nights to Rev Up and Celebrate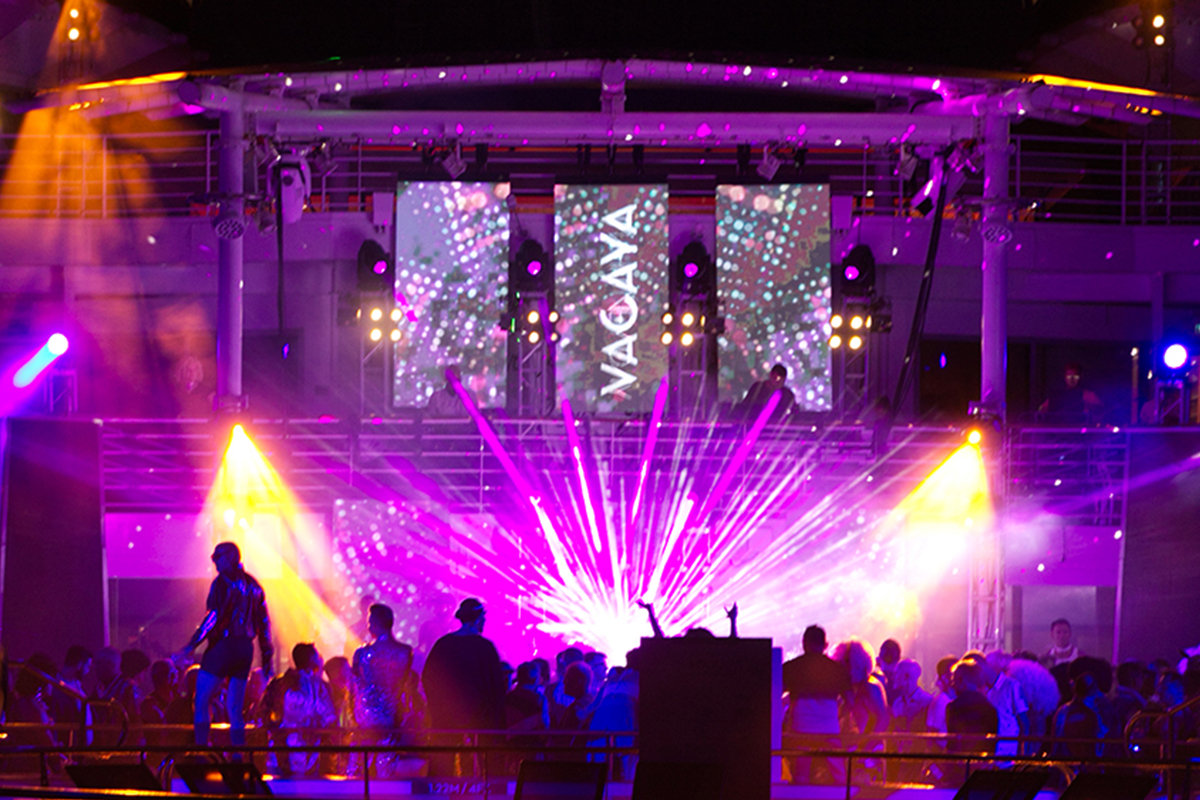 VACAYA offers welcoming, mind-blowing, and non-stop activities to exponentially expand your social circle while onboard. As the night revs up, we offer even more ways to connect. So, whether you're settling in for a romantic dinner for two, taking in a comedy show, dressing up at one of our costume parties, or looking to connect in our sex positive our Red Light District* (a sanctioned play space that eliminates the stigma of the shadowy "dick deck" you may have found on other cruises), each night becomes a thrilling adventure custom-tailored for you by you.
Connect and Enjoy… Together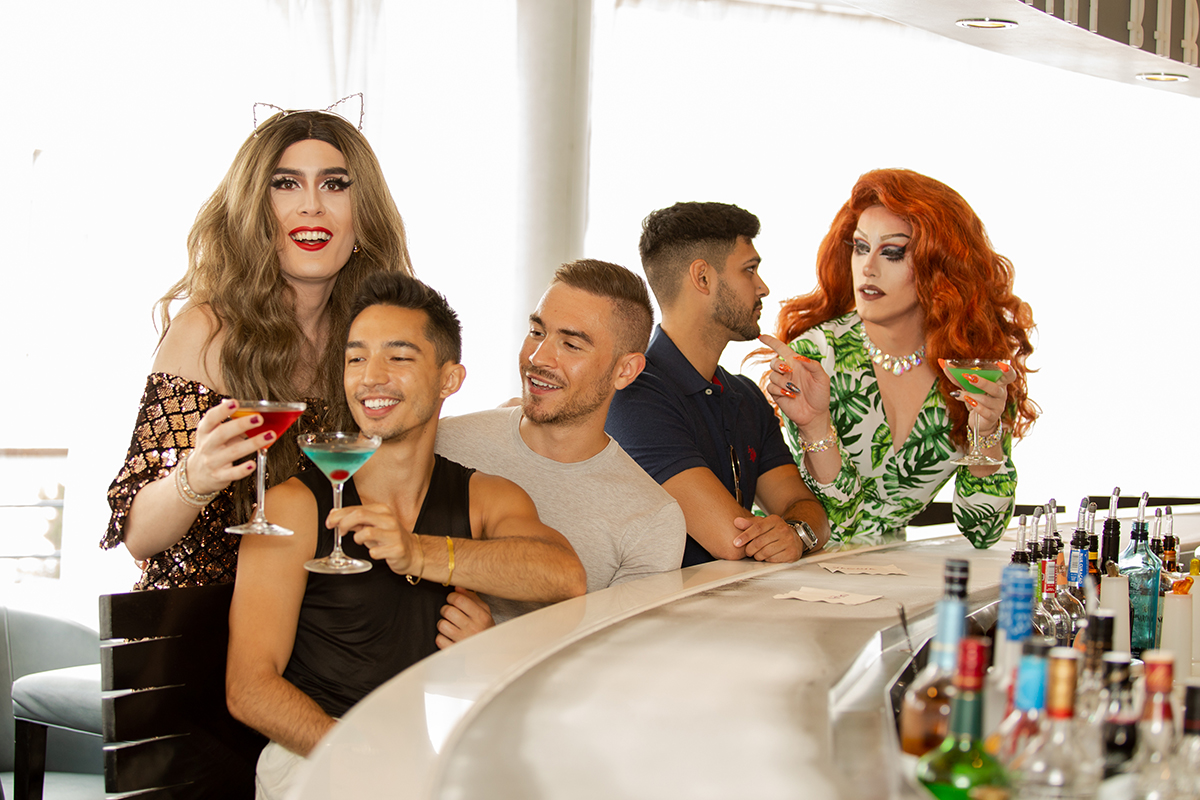 Whether you come on an all gay cruise with friends or by yourself, you're now part of a whole new family. At an organized dinner or a cocktail mixer (there are more bars on our ships than you could ever imagine), our Solo/Single Travelers program ensures you connect with and enjoy your cruise with like-minded individuals. All you have to do is bring your smile! And maybe just maybe you might find yourself breaking off from the pack with a newfound love interest!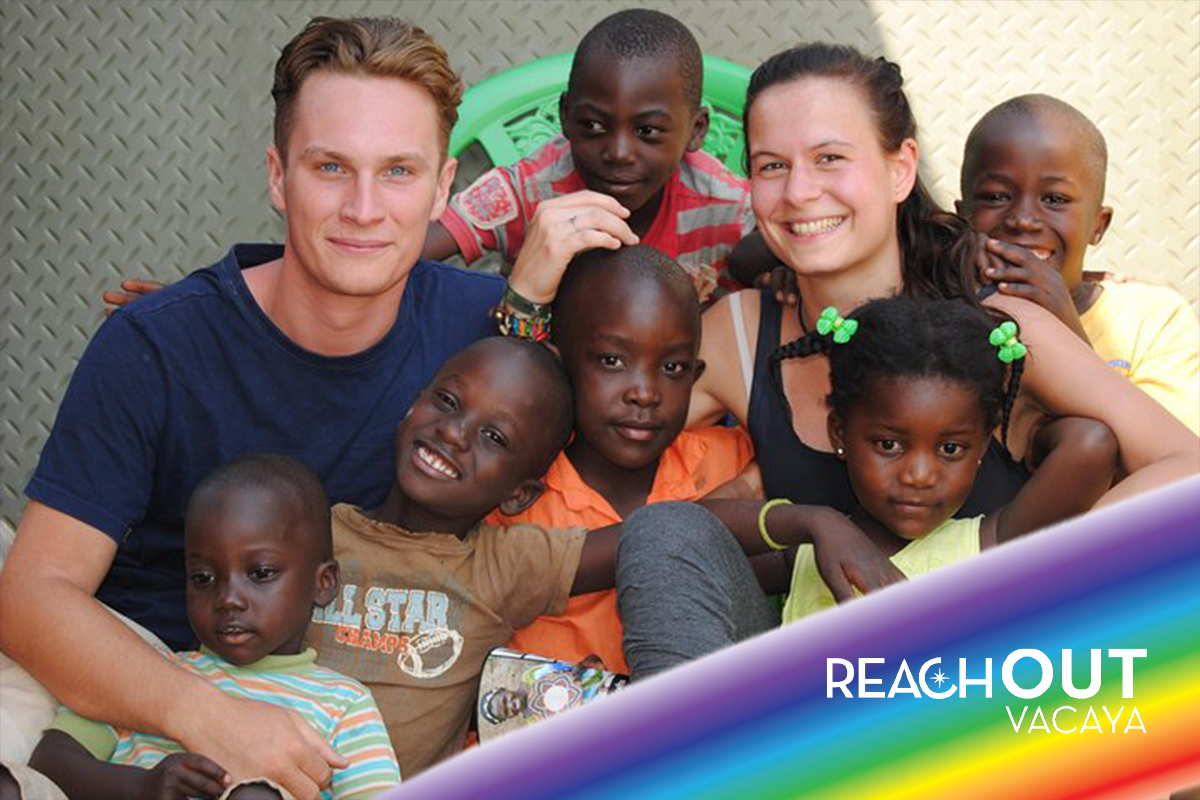 VACAYA's ReachOUT program gives you the chance to connect in new and more meaningful ways by helping the communities we visit, either through sweat equity or donation.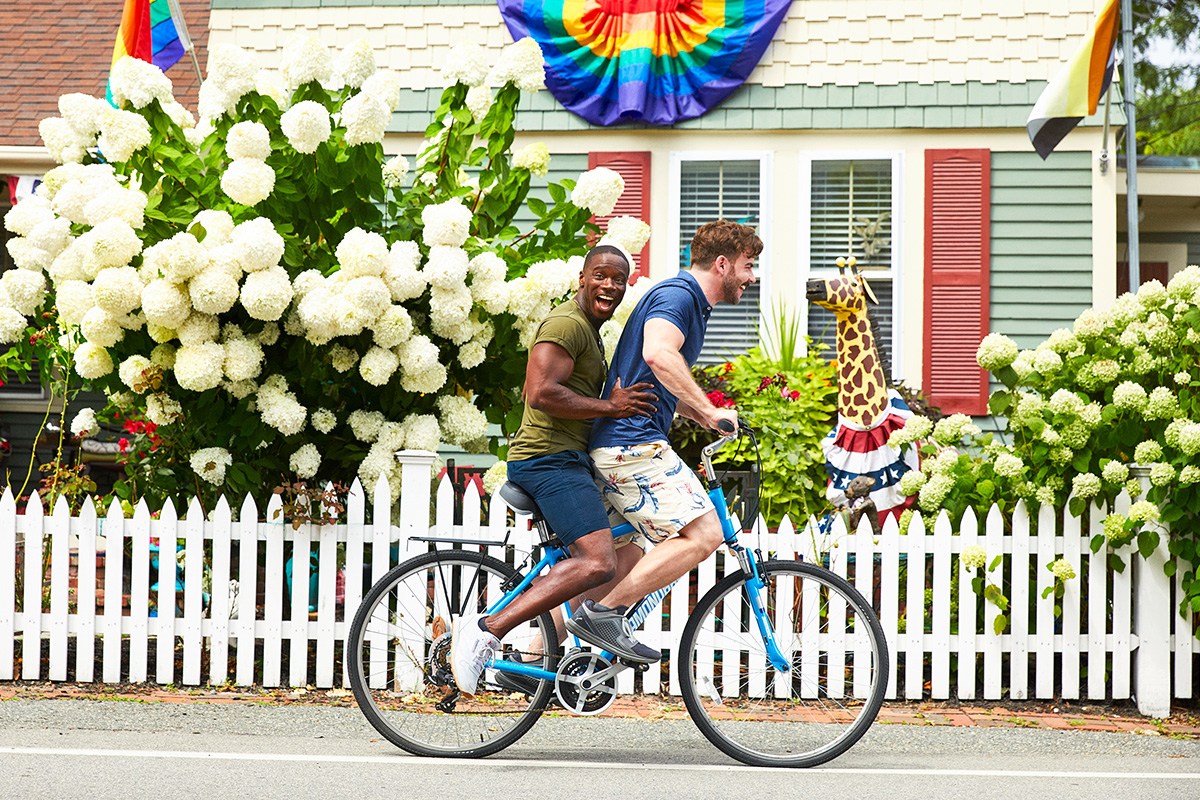 We recognize that a vacation starts with knowing all the important information about your travels with us. Expect clear, timely, concise, and abundant communication throughout your VACAYA experience. Our goal is for you to be able to ease into your vacation without any stress.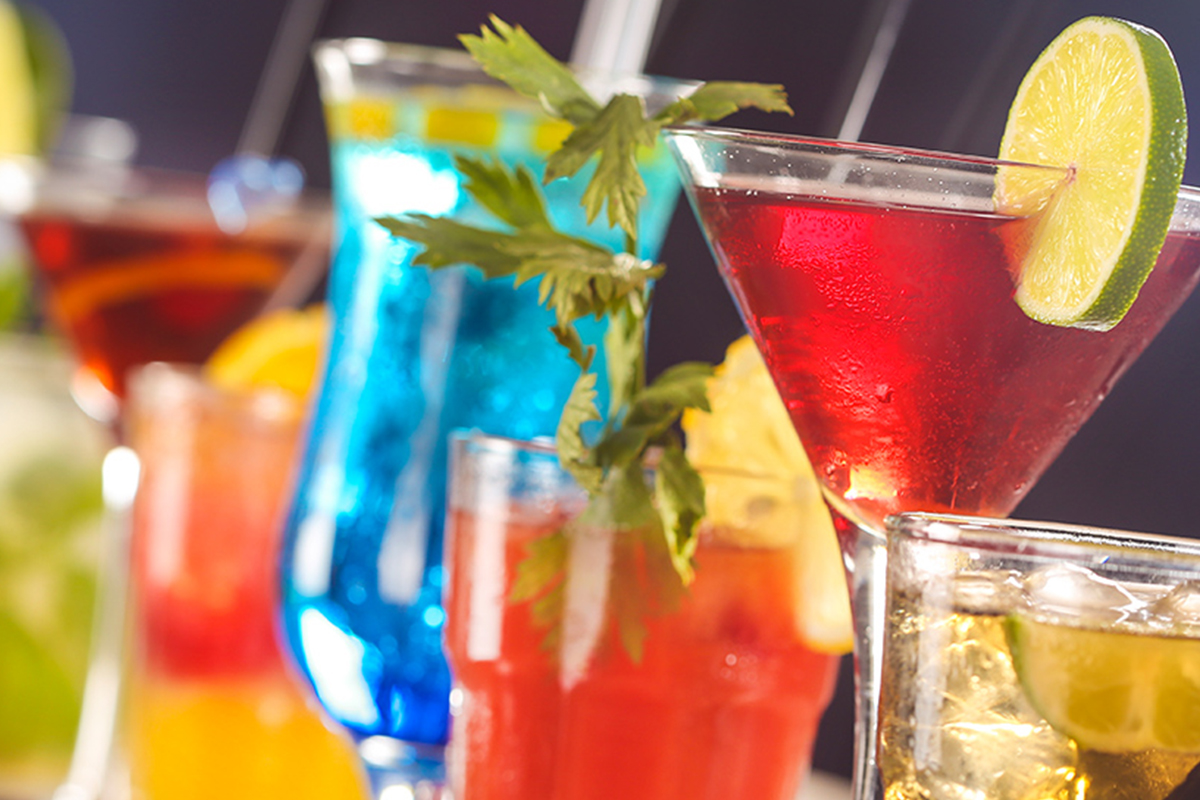 It's a simple formula, really. VACAYA gives you the absolute best gay cruise at the absolute best vacation value. AND… to help you enjoy your cruise even more, adult beverages are often included with our LUXE cruises and OASIS Resorts. And where they're not, VACAYA offers the myth-busting, game-changing, value-added benefit others said weren't possible… the sale of UNLIMITED BEVERAGE PACKAGES!
IS THIS YOUR FIRST GAY CRUISE?
There has never been a better time to experience your first gay cruise, but we always believe it's better to be prepared so you have an idea of what to expect. Expand the section below to reveal all you'll need to know:
*Red Light District is not available on all cruises. Check with our guest services team or the Get Ready page to confirm for your cruise.
IF YOU HAVEN'T BOOKED THE HOTTEST LGBT+ VACATIONS ON THE PLANET,
WHAT ARE YOU WAITING FOR? CHECK THEM OUT BELOW!