VACAYA LUXE EUROPE RIVER CRUISE ON ADVANCE BY TRANSCEND
AUG 3 – 15, 2024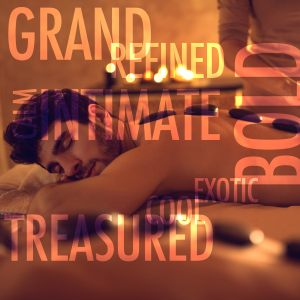 We're often asked, "What should we expect from a VACAYA Luxe experience?" Our Luxe vacations are an unapologetically exclusive celebration of the wonders of our planet – welcoming to all, of course, but built for discerning travelers seeking intimate experiences, splendid accommodations, and unparalleled service. They'll reach the far corners of the globe – giving VACAYA guests an opportunity to expand their horizons in completely new ways.
The VACAYA Luxe rhythm is… Bold. Refined. Intimate. Exotic. Treasured. Calm. Cool. Grand. A chance to live life to the absolute fullest.
AIRLINE DISCOUNTS
Your Subtitle Goes Here
As a VACAYA guest, discounts are available to you with various air carriers when booking your flights using our Group Codes/Links. Those codes/links, as well as the instructions for booking, can be found HERE.
AIRPORT RECOMMENDATIONS
Your Subtitle Goes Here
Amsterdam's Airport is Schiphol (AMS).
Antwerp's Airport is Antwerpen Internasjonale Lufthavn (ANR).
And with most guests taking the train to Brussels for the Flower Carpet Festival once our cruise ends, if you're flying out of Brussels, that's BRU.
Since we're overnighting in Antwerp on August 14, you can leave the ship for train rides or onward flights at any time after we dock on the 14th. All guests will disembark the ship by 9:30am on August 15.
AMSTERDAM HOTEL RECOMMENDATIONS
Your Subtitle Goes Here
Our recommended post-cruise hotels in Amsterdam are the Pulitzer (luxury), W Amsterdam (mid-level), and the Movenpick Hotel Amsterdam City Center (economy).
You can book your Amsterdam hotel using THIS SPECIAL LINK.
ANTWERP HOTEL RECOMMENDATIONS
Your Subtitle Goes Here
Our recommended post-cruise hotels in Antwerp are the Botanic Sanctuary Antwerp (luxury), Hotel Rubens – Grote Markt (mid-level), and Hampton Inn by Hilton Antwerp Central Station (economy).
You can book your Antwerp hotel using THIS SPECIAL LINK.
AUGUST 3 DOCKING LOCATION
Your Subtitle Goes Here
We hope to have our exact docking location about 30 days before our departure.
AUGUST 15 DOCKING LOCATION
Your Subtitle Goes Here
We hope to have our exact docking location about 30 days before our departure.
BRUSSELS HOTEL RECOMMENDATIONS
Your Subtitle Goes Here
Our recommended post-cruise hotels in Brussels are the Hotel Amigo (luxury), The Dominican, Brussels (mid-level), and Ibis Brussels Off Grand Place (economy).
You can book your Brussels hotel using THIS SPECIAL LINK.
CURRENCY
Your Subtitle Goes Here
The currency on this trip is the Euro:
1 USD = .90 Euro
1 Euro = 1.10 USD
American Express, MasterCard, and Visa are widely accepted. You'll find that ATMs are readily available at the airport and in the city centers.
GRATUITIES
Your Subtitle Goes Here
You have pre-paid basic gratuities. However, if someone goes above and beyond for you, you are more than welcome to offer them a few dollars (or more if appropriate) as an extended note of appreciation and grace. Collectively, those small thank yous add up and can make all the difference in the lives of these hard-working crew members.
EMAIL ARCHIVE
Your Subtitle Goes Here
All emails to our Booked Guests are available here:
ENTERTAINMENT PREVIEW
Your Subtitle Goes Here
We'll preview your entertainment here approximately 30 days before our cruise.
EXCURSIONS
Your Subtitle Goes Here
Excursions will be sold onboard. Please see the Shore Excursions Manager to explore and book Advance by Transcend's optional excursions.
INCLUDED BEVERAGES
Your Subtitle Goes Here
Standard drinks are included for all guests. That's house spirits, beer, select wines by the glass, sodas, juices, bottled waters, and specialty coffee drinks/teas.
Wines by the bottle are available for purchase from any of the bars or from your sommelier in the main restaurant.
LAUNDRY
Your Subtitle Goes Here
Laundry services are available aboard Advance by Transcend.
You'll find laundry pricing, bags, and slips inside your stateroom. During your cruise, your room attendant can help you with laundry and ironing services, which are typically completed in 36-48 hours.
LOST & FOUND
Your Subtitle Goes Here
Lost & Found is located at Reception on Deck 2. If you're missing anything, be sure to check there first. And of course if you find anything, be sure to turn it into Reception so they can get it back to its owner with haste.
MEDICAL SERVICES ONBOARD
Your Subtitle Goes Here
There is no medical facility onboard. However, in the case of an emergency, the ship can pull over to the side of the river and arrange ambulance services to the nearest hospital.
OFFICIAL FACEBOOK GROUP
Your Subtitle Goes Here
For each of our adventures together, VACAYA hosts an Official Facebook Group. This group is your chance to connect with other Europe river cruisers before we meet each other in-person. Once the group has been set up, you can join the group using the link found on this page.
PARTY THEMES
Your Subtitle Goes Here
The parties on our Luxe cruises are certainly more of the cocktail variety, but if you'd like to throw on a costume and dance, by all means… you do you. On each of our Luxe Cruises, we hold our signature THIS IS ME party and BATHROBE NIGHT. All remaining themes will be announced 120 days before our adventure together.
THIS IS ME
Our signature Night 1 cocktail party brings all our guests together for the very first time. This is your chance to meet, mix, and mingle with fellow travelers. Wear a little somethin' somethin' to let us know where you're from.
BATHROBE NIGHT
In one of our favorite VACAYA Luxe traditions, you'll throw on your bathrobe (the one from your room) at 6pm and wear it all night long – to pre-dinner drinks, to dinner, to the show, and to our after-party! Bring accessories for your robe… people have been taking this night to the next level!
ROOM KEY
Your Subtitle Goes Here
Your onboard magnetic card (we point out it's magnetic to warn against placing it too close to your mobile phone, which could erase the information), which will be handed to you upon boarding is your room key. It's also your onboard charge card and you'll be asked for it to make onboard purchases. Whenever you leave the ship or re-board it in our ports of call, you'll show your card to Security when leaving/returning.
When you board, you'll want to register a credit card with Reception to cover any onboard purchases. You'll receive a final invoice in your room on the last evening of your cruise. Assuming all of the charges are correct (and if not, be sure to speak with Reception), your card on file with Transcend will be automatically charged the morning of disembarkation. If you'd prefer to pay cash to close out your account, you will need to do that on our last night before they charge your card the following morning.
SAFETY PROTOCOLS
Your Subtitle Goes Here
ALL GUESTS ARE NOW WELCOME, REGARDLESS OF THEIR COVID-19 VACCINATION STATUS. NO PRE-CRUISE TESTING IS REQUIRED.
SMOKING ONBOARD
Your Subtitle Goes Here
There will be a designated smoking area onboard. Please see your Daily Program for details.
THIS IS ME COMMUNITY BOARD
Your Subtitle Goes Here
VACAYA is all about connections. To help strengthen the bonds between our guests, we're creating a "This Is Me" Community Board where pictures and fun facts of each of our guests will be featured. We're hoping this new board will be a welcome addition to your VACAYA Luxe experience.
While participation is certainly not compulsory, we hope each of you will choose to join us. If you'd like to be included, please send the following to us prior to Friday, June 14:
A Photo of you as an Individual or as a Couple (the orientation of the pics will be portrait, so think about that as you choose the best pic). Be sure the photo you choose is a clear face pic and no larger than 5MB.
Your Name (or Names if a couple. Please indicate who's who in the pic.)
Your Hometown
Your Relationship Status
Occupation
Family Info (children, pets, etc.)
Interest/Hobbies
Social Media Handle
You can send your photo and the above information to V Team Member Jen at jen@myvacaya.com. Simply click on that pink link to connect with Jen. And also, be sure to let her know which trip this is for (since we create a board for each of our Luxe trips). 
Please note that we won't be able to add anyone to the board after the deadline. Shortly after June 14, the information we've received will be laid out by a graphic designer and the boards completed. Also, each This Is Me board is independent from past boards. So even if you've sent in your information for a past cruise, it won't carry forward to this one. So, you'll need to send it in again.
This Community Board will be posted near the ship's Lobby.
TRAVEL INSURANCE
Your Subtitle Goes Here
In today's ever-shifting world, it's imperative to protect your hard-earned vacation dollars. You can do that by insuring your investment. VACAYA partners with Travel Guard.
If you ever need to make an adjustment to your Travel Guard policy (for example, if your travel dates have shifted or you've added to your travel plans beyond our cruise), you can submit a policy modification request via Travel Guard's online modification form. Modification requests must be submitted prior to your travel dates. Through this form, you can also change or add any pre- or post-cruise travel days or add additional trip costs (flights, hotel, etc.). Adding coverage for other items beyond your cruise (if that's all that was covered in your original policy) may incur additional premium costs.
If you have questions, we encourage you to visit Travel Guard's Resource Center, where you'll find answers to many frequently asked questions. You can also speak with a licensed Travel Guard insurance agent by calling 800.826.5248.
A NOTE ABOUT TRIP INTERRUPTION INSURANCE
If you've not purchased trip interruption insurance (that helps defray costs of hotel accommodations in case of a positive test result at the end of the trip), there's still time to add it to your existing policy or originate a policy with most travel insurance carriers. Although we can't consult on insurance, we are pointing out that these policies offer peace of mind for a reasonable price.
TOILETS
Your Subtitle Goes Here
Transcend ships have a state-of-the-art sewage treatment plant onboard, which helps preserve the pristine waters through which we sail. To assure it can properly do its job, we need your full cooperation.
Only use the biodegradable toilet tissue provided.
Do not flush facial tissues, sanitary wipes, feminine hygiene products, condoms, cigarettes (you shouldn't be smoking in your bathroom anyway), or any other materials, as they can affect the entire system and may cause embarrassing backups in your room AND in your neighbors' rooms.
Keep the toilet lid closed when not in use, and be careful not to drop towels, wash cloths, or personal grooming articles (including floss and Q-tips) into the toilet while flushing.
WHAT TO WEAR
Your Subtitle Goes Here
Although Advance by Transcend is quite elegant, we maintain a relaxed comfy vibe onboard.
Long pants, collared shirts, and sundresses are the norm for dinner and the evening's activities.
WIFI ONBOARD
Your Subtitle Goes Here
Complimentary WiFi is included. Please keep in mind, however, that the speed is more akin to old-school dial-up. If you have a global plan with your mobile service provider, you're likely to remain connected on your mobile through most of our journey.
WEATHER
Your Subtitle Goes Here
The weather at this time of year in Northern Europe is best described as "pleasant." Highs typically are around 70° Fahrenheit (21° Celsius) and although it can occasionally get warmer, that's relatively rare. Lows average in the upper 50s (around 14° Celsius). We'll have a better sense of how things look weather-wise as we get closer to our adventure.