VACAYA OASIS @ Mahekal Resort
OCTOBER 27 – NOVEMBER 3, 2024
Our journey to Mexico begins in: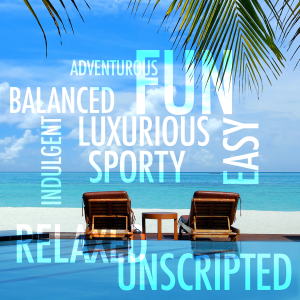 We'll also house an email archive on this page, too. This archive will feature all the trip-specific communications we have with you throughout your pre-resort experience with us. That way, if you happen to lose a general email somewhere along the way, you'll be able to find it right here.
VACAYA's mission is to give you everything you need with plenty of time to ensure a totally stress-free experience. Get ready for your vacaya!
Many people ask us "what will the VACAYA Oasis experience be like?" VACAYA Oasis is certainly more laid back than our large-ship cruises, perfect for those seeking fun, relaxation, adventure, and romance.
The VACAYA Oasis rhythm is… Relaxed. Easy. Fun. Balanced. Luxurious. Indulgent. Sporty. Unscripted. Adventurous.