12-NIGHT NORTHERN EUROPE
RIVER CRUISE
AMSTERDAM PRIDE & BELGIUM'S
FLOWER CARPET FESTIVAL
ADVANCE BY TRANSCEND
(FORMERLY CRYSTAL MAHLER)
A TRULY EXTRAORDINARY ADVENTURE FROM VACAYA
Get ready for the event of the summer in 2024, with VACAYA's new 12-night Grand Northern Europe River Cruise on the stunning Advance by Transcend (formerly the Crystal Mahler) sailing August 3-15, 2024!
You read that correctly… this gorgeous 5-star luxury rivership used to be the crown jewel of Crystal Cruises' river fleet before the company went bankrupt. Crystal sold off all their ships and now, this stunning vessel belongs to Transcend Cruises. It still has all the amazing Crystal features and luxury, but with beautiful new modern touches from Transcend.
It would almost be worth booking this trip for the ship alone, but this grand adventure from VACAYA will be anchored by not one, but TWO major European events: Amsterdam Pride at the start and Belgium's famed biennial Flower Carpet Festival at the end!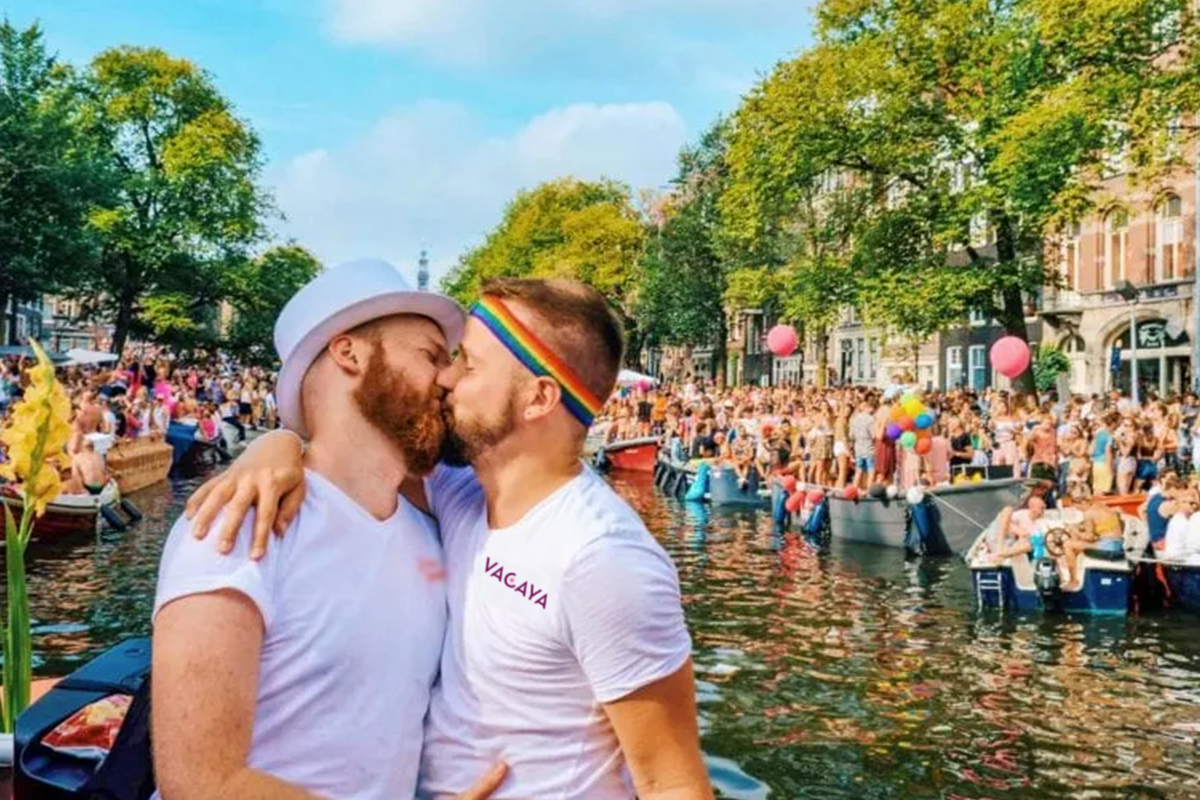 AMSTERDAM PRIDE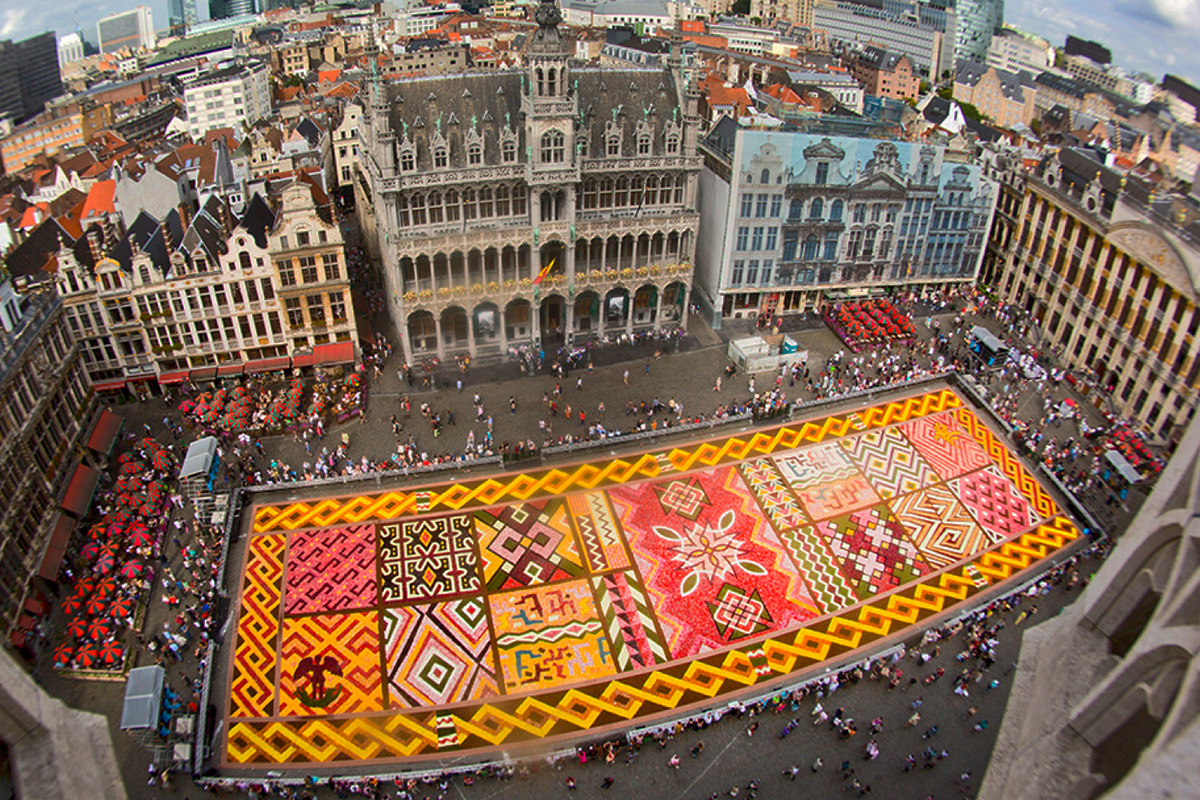 BRUSSELS FLOWER CARPET FESTIVAL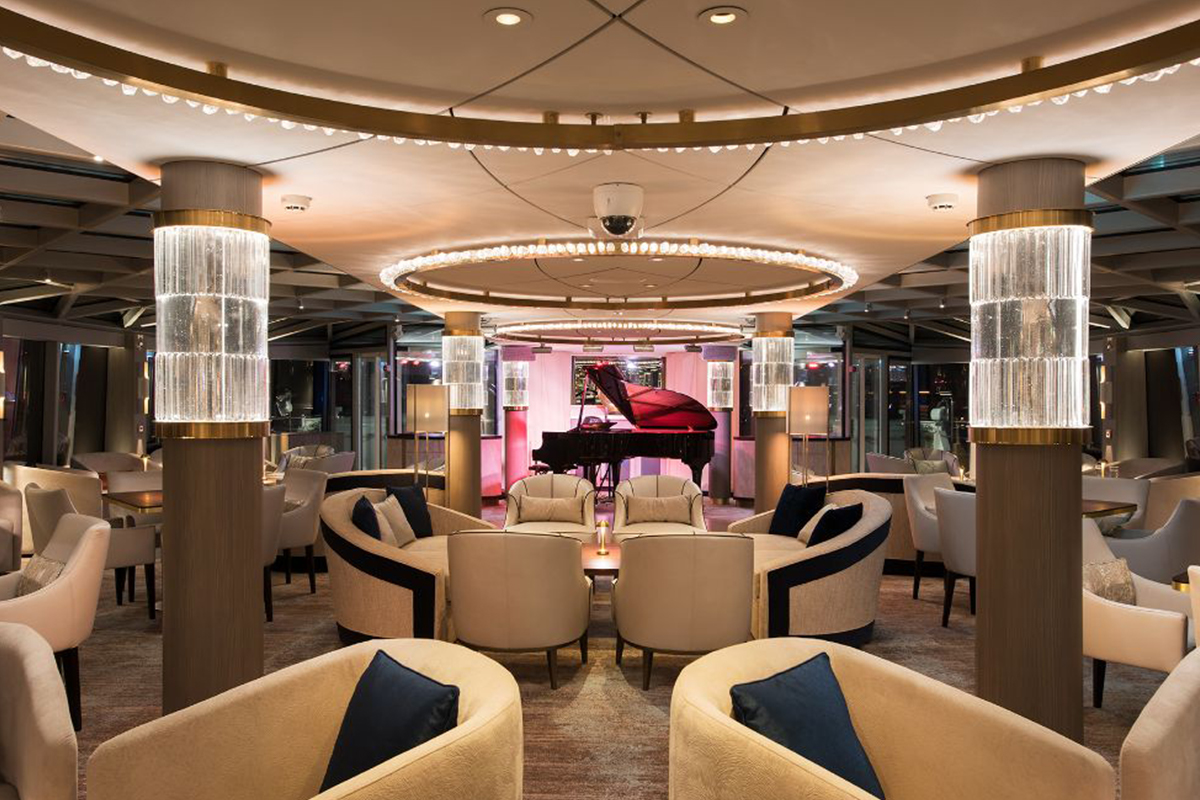 WORLD-CLASS LUXURY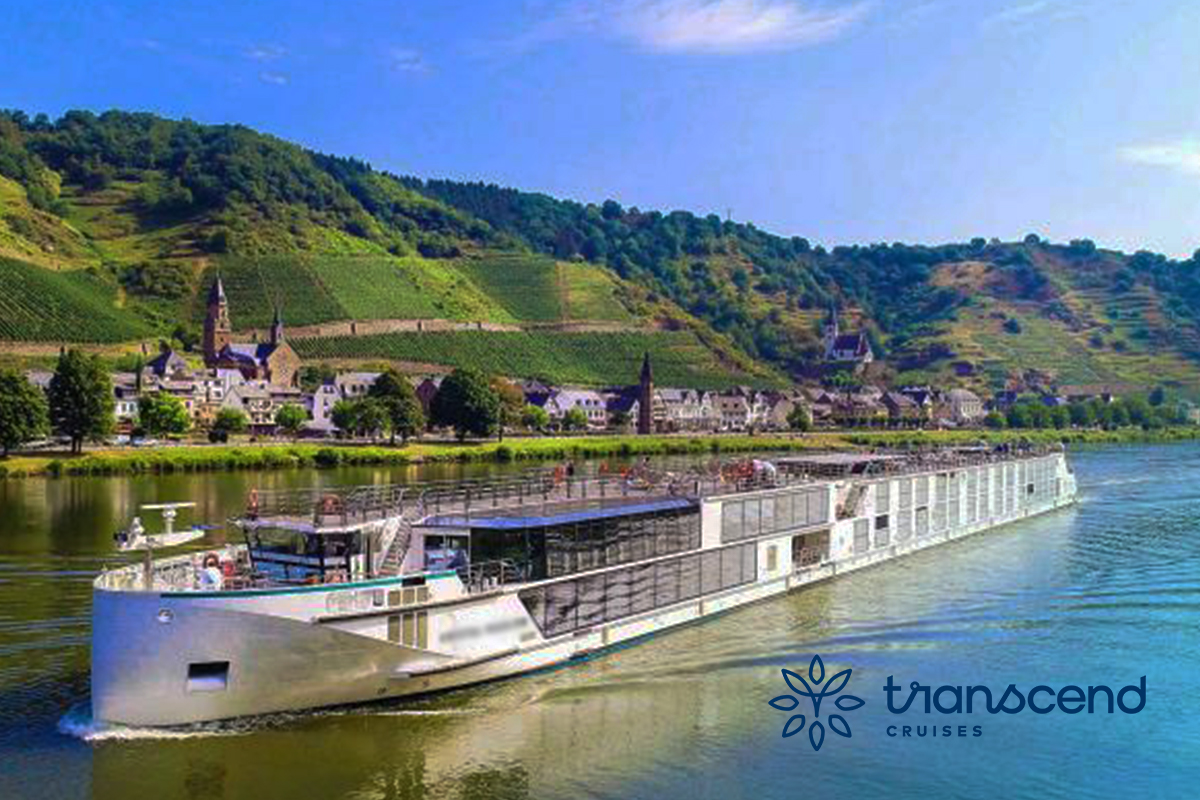 ADVANCE BY TRANSCEND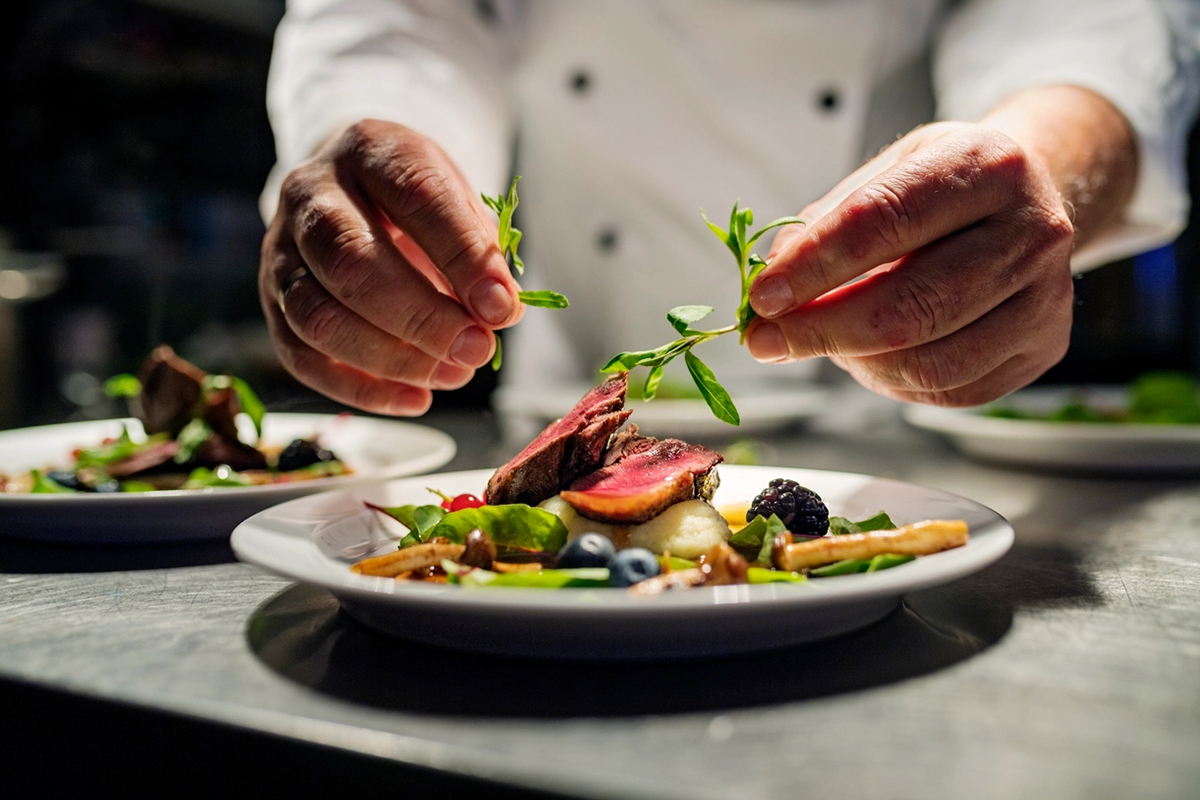 DELICIOUS FOOD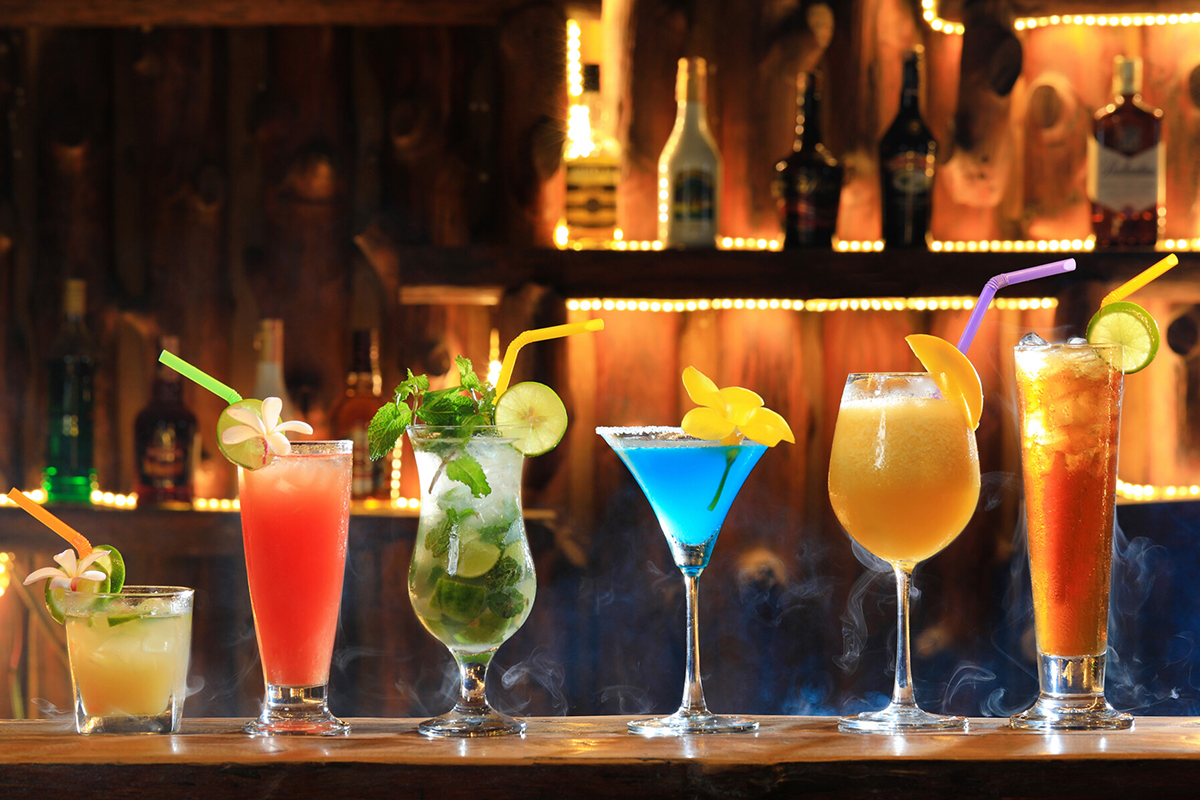 UNLIMITED BEVERAGES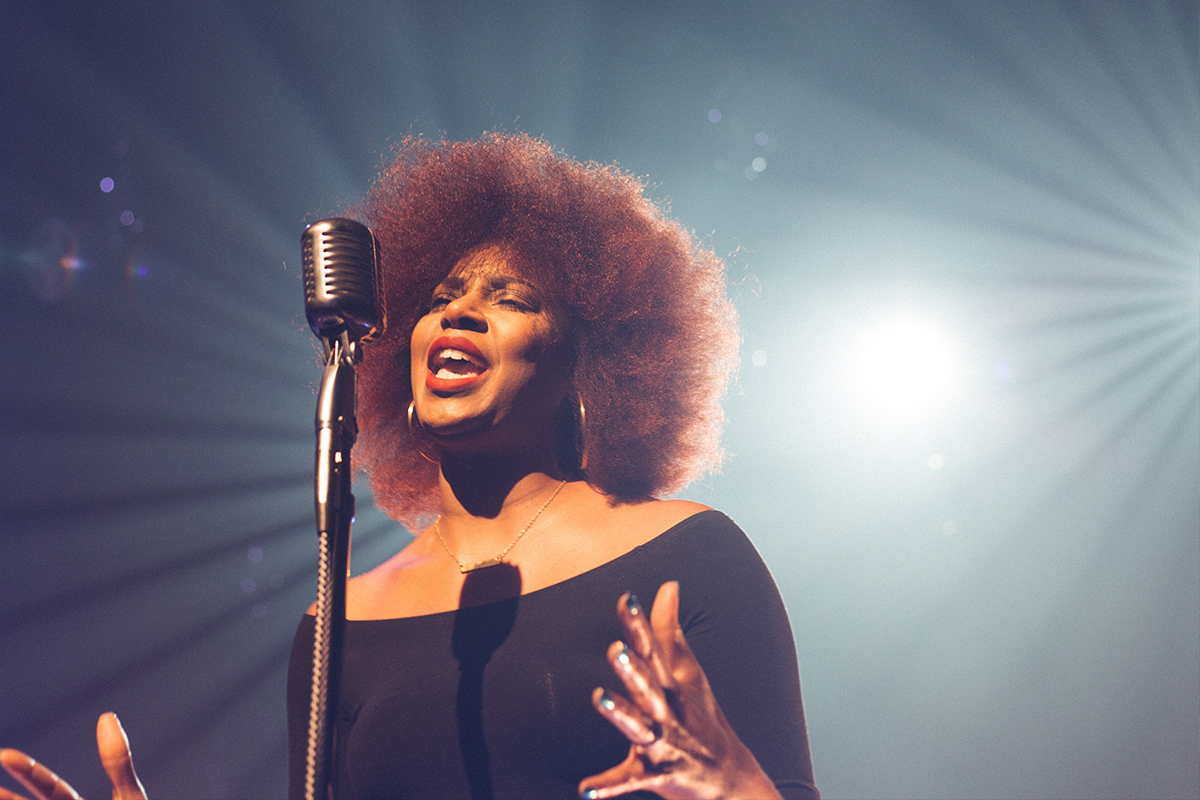 SIGNATURE ENTERTAINMENT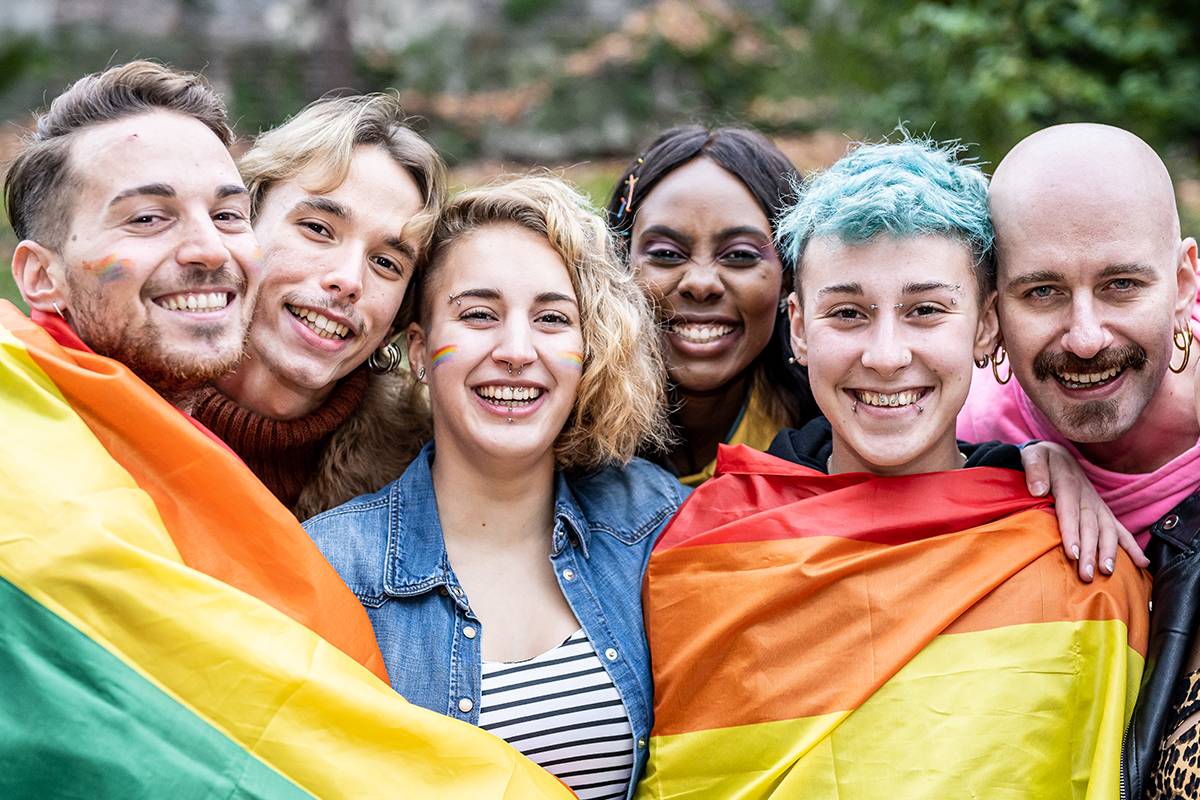 FRIENDS FOR LIFE
ANCHORED BY TWO BUCKET LIST EVENTS
Many consider Amsterdam Pride to be the very best Pride Fest in the world and we couldn't agree more! The festival encompasses a wide range of activities, including parties, cultural events, film screenings, and thought-provoking discussions on LGBT+ rights and issues.
The highlight of the Pride festival, however, is the famous canal parade, which winds its way through the city's picturesque waterways. Colorful and extravagant boats, adorned with rainbow flags and decorations, float by as participants proudly display their identities and messages of equality. The atmosphere is electric, filled with music, laughter, and a strong sense of solidarity.
Amsterdam's commitment to LGBT+ rights is reflected in the city's progressive policies and supportive environment. During Pride, the entire city becomes a safe space where people can be their authentic selves without fear of judgment or discrimination. It isn't just a celebration, but a powerful reminder of the ongoing fight for equality and the importance of love and acceptance. It's a joyous and empowering experience that leaves a lasting impression on all who participate.
Our ship will be docked in Amsterdam the nights of August 3 and 4, providing you with the perfect landing spot after a fun-filled day at the parade and festival.
Once we set sail on August 5, we head to some of the most picturesque villages and towns you've ever seen as we sail through Holland and Belgium, before finally arriving in Antwerp, Belgium on August 14. We'll overnight in exciting Antwerp and then our journey together ends August 15 just in time for you to head to nearby Brussels for the kick-off to their amazing Flower Carpet Festival! Not familiar with that one? Read on…
The Brussels Flower Carpet Festival is a breathtaking display of floral artistry that takes place every two years in the heart of Belgium's capital city. Covering La Grand Place, a UNESCO World Heritage site, with a stunning carpet of vibrant flowers, the festival is a feast for the eyes. Skilled gardeners meticulously arrange over 500,000 begonias, creating intricate patterns and designs that span nearly 20,000 square feet (1,800 square meters). This ephemeral masterpiece is a true celebration of nature's beauty and a testament to the artistic prowess of its creators. NOT TO BE MISSED!
UNPARALLELED LUXURY ON ADVANCE BY TRANSCEND
A river cruise is one of the most elegant and worry-free ways to travel. And with only 110 guests on the ship, not only is your VACAYA Luxe river cruise a great value, but it offers a truly intimate cruising experience, as well. Onboard, you'll enjoy a continuous view of the incredible landscapes along the famous waterways, and you'll also see a different side of Europe – one that can only be experienced on the rivers that have helped shape the history and cultures of the places they weave through.
With Crystal Cruises, a 12-night adventure like this on Crystal Mahler would have started at a price point exceeding $12,000 USD per person. So, getting this level of luxury with all the VACAYA benefits at a starting price point that's nearly 40% off that price makes this a value in the truest sense.
Take a look at all that's included:
12 Nights of Luxury Accommodations
Full-Width French Balcony
All Meals, including Room Service
Unlimited Beverages
Welcome Bottle of Sparking Wine
Premium Bath Amenities
In-Room Espresso Coffee Machine
In-Room Minibar Setup Upon Embarkation
In-Room Portable Steamer
40-Inch Interactive HD Flat-Screen Television
Walk-In Closet
Complimentary Unlimited WiFi
The following services are available for an additional charge:
Shore Excursions
Spa Treatments
Salon Services
Laundry
Satellite Telephone Services
YOUR 5-STAR HOLIDAY HOME-AWAY-FROM-HOME
Once known as Crystal Mahler, Advance by Transcend is one of the most innovative and luxurious riverships ever built. Now, she belongs to Transcend Cruises and they've made her even better!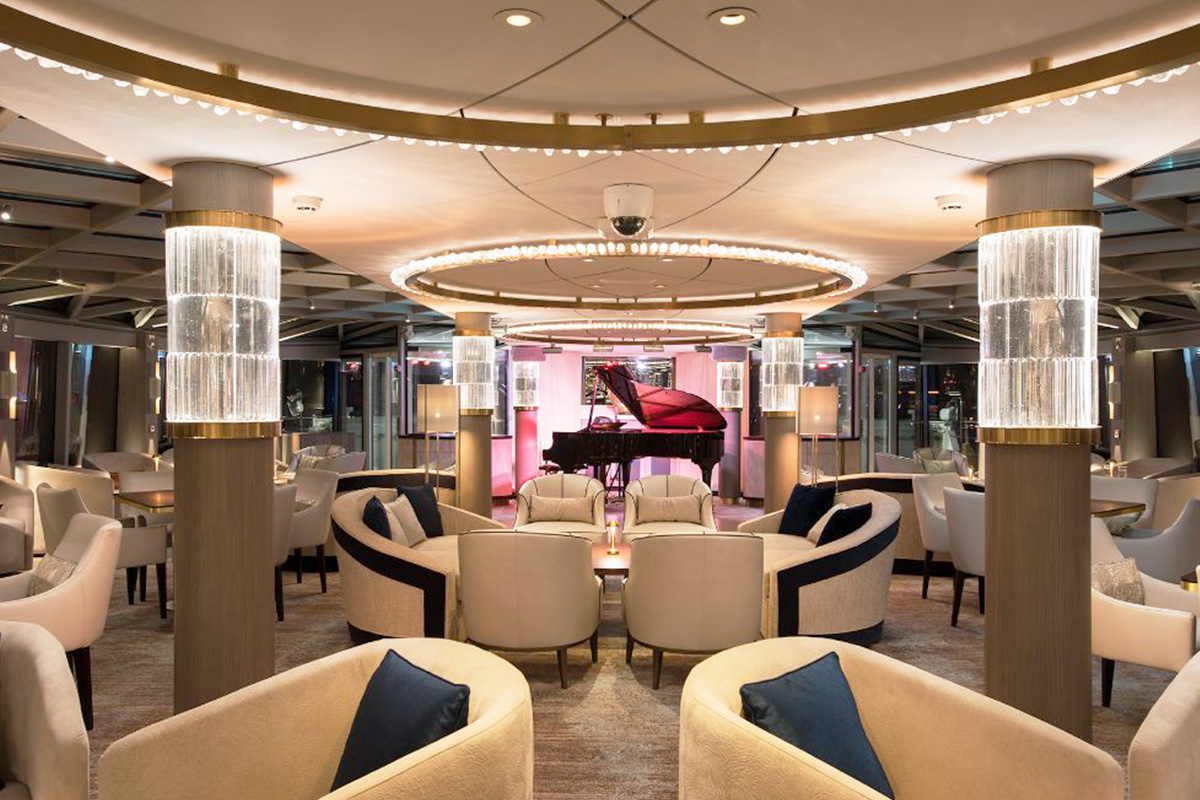 PALM COURT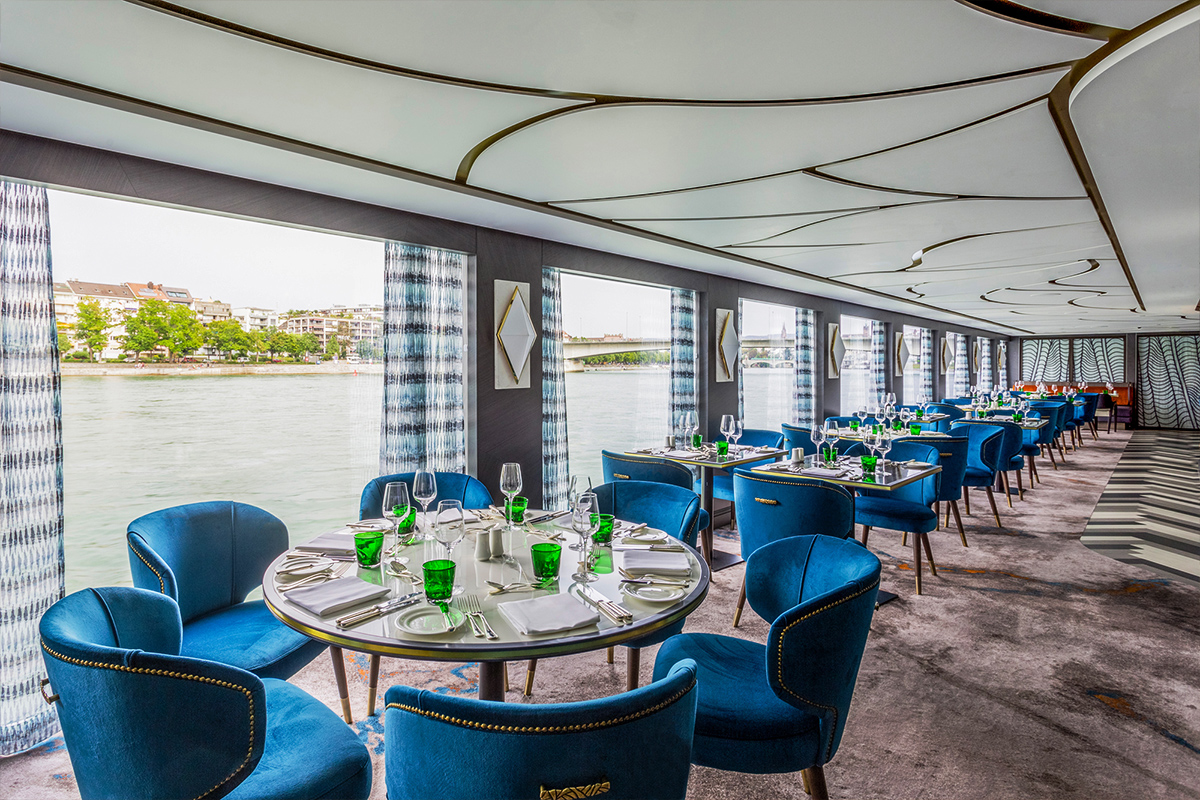 MAIN DINING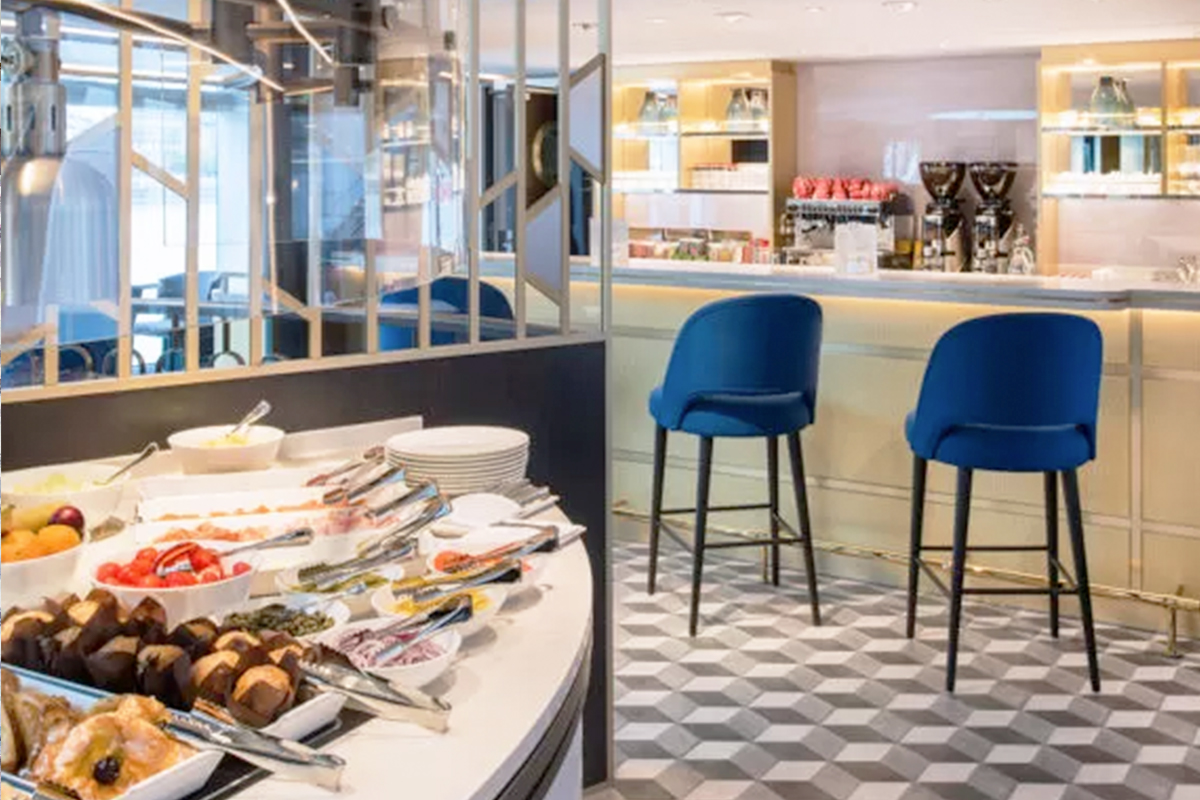 BISTRO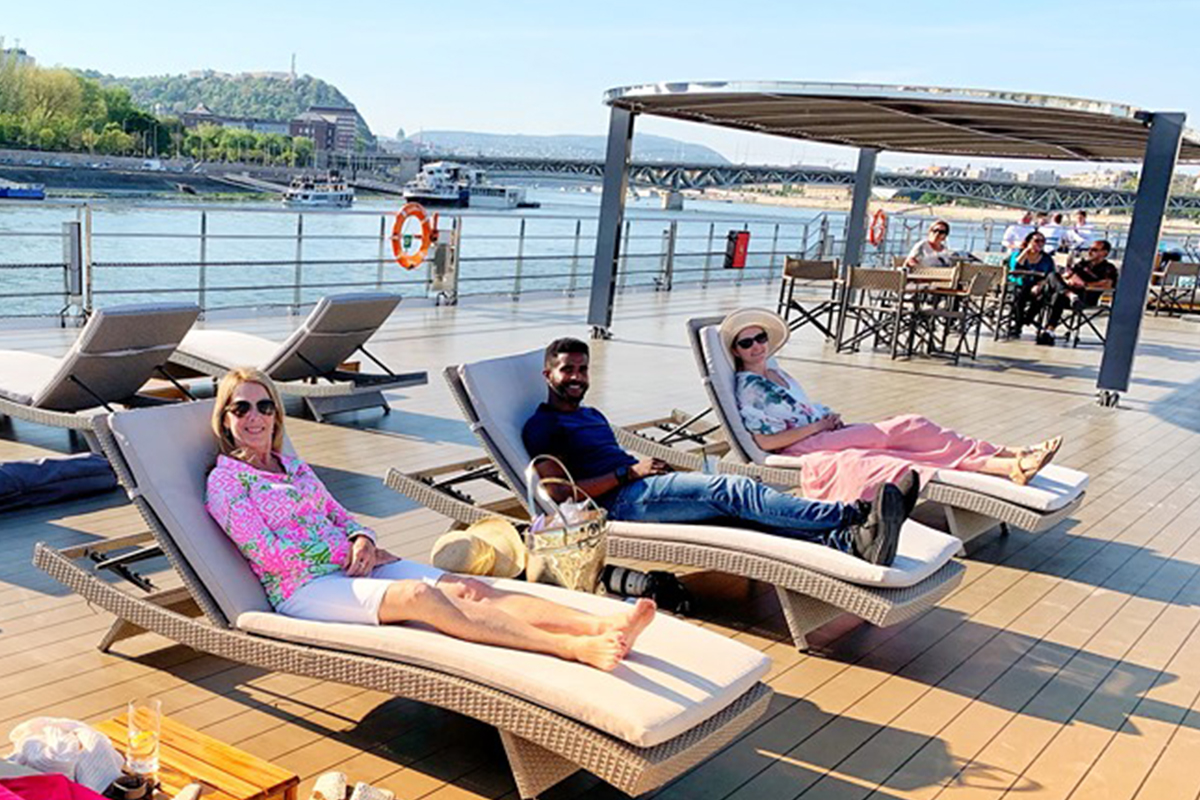 VISTA DECK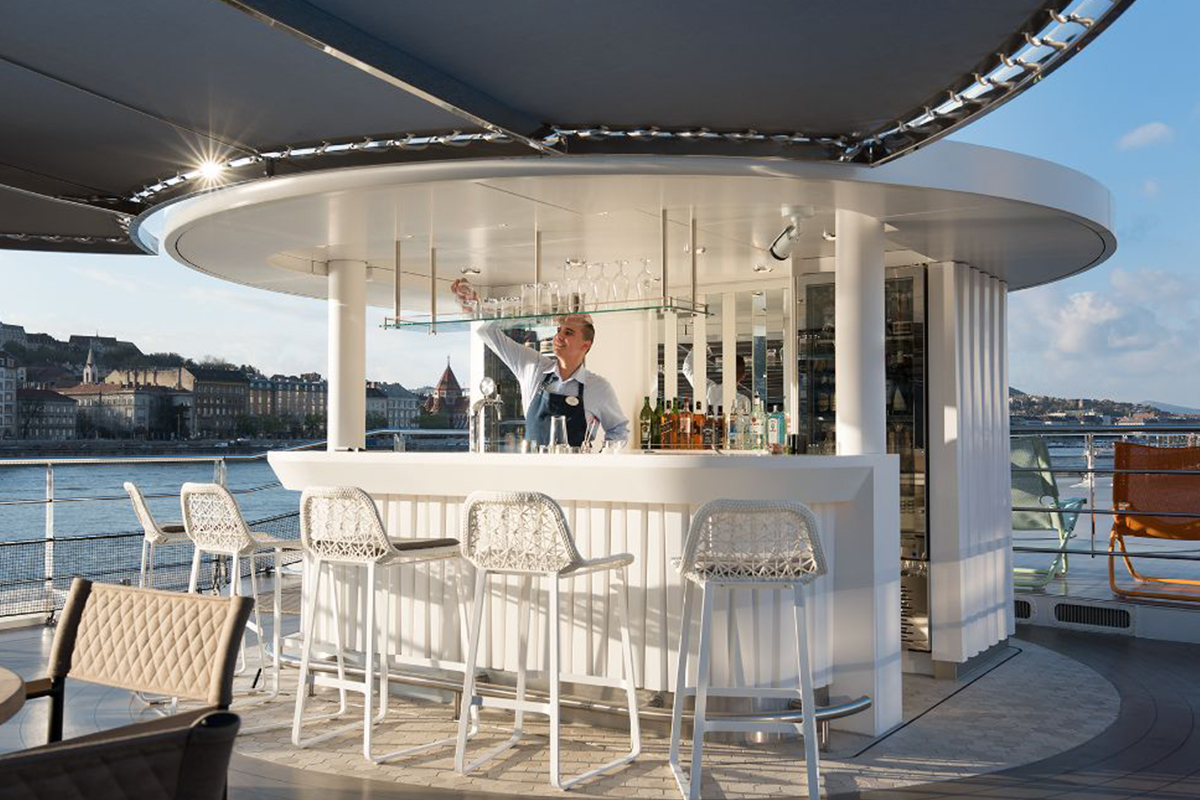 VISTA "POP UP" BAR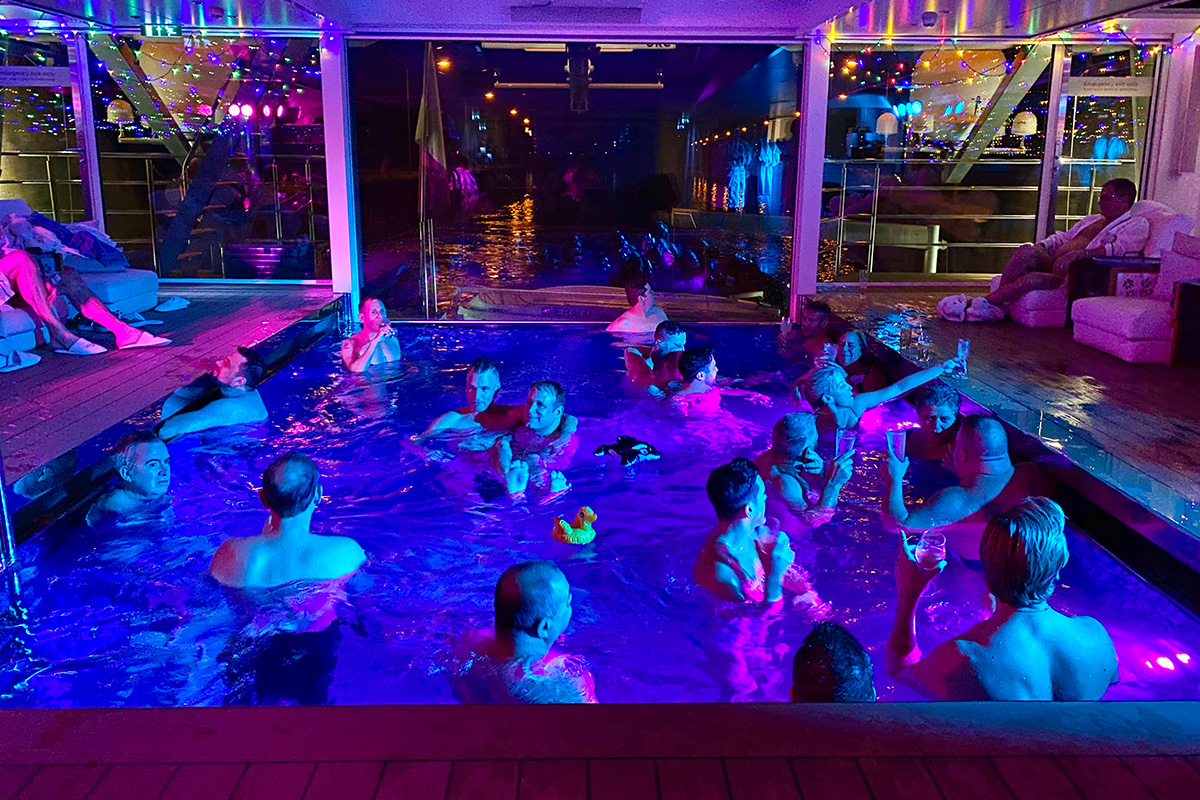 SWIMMING POOL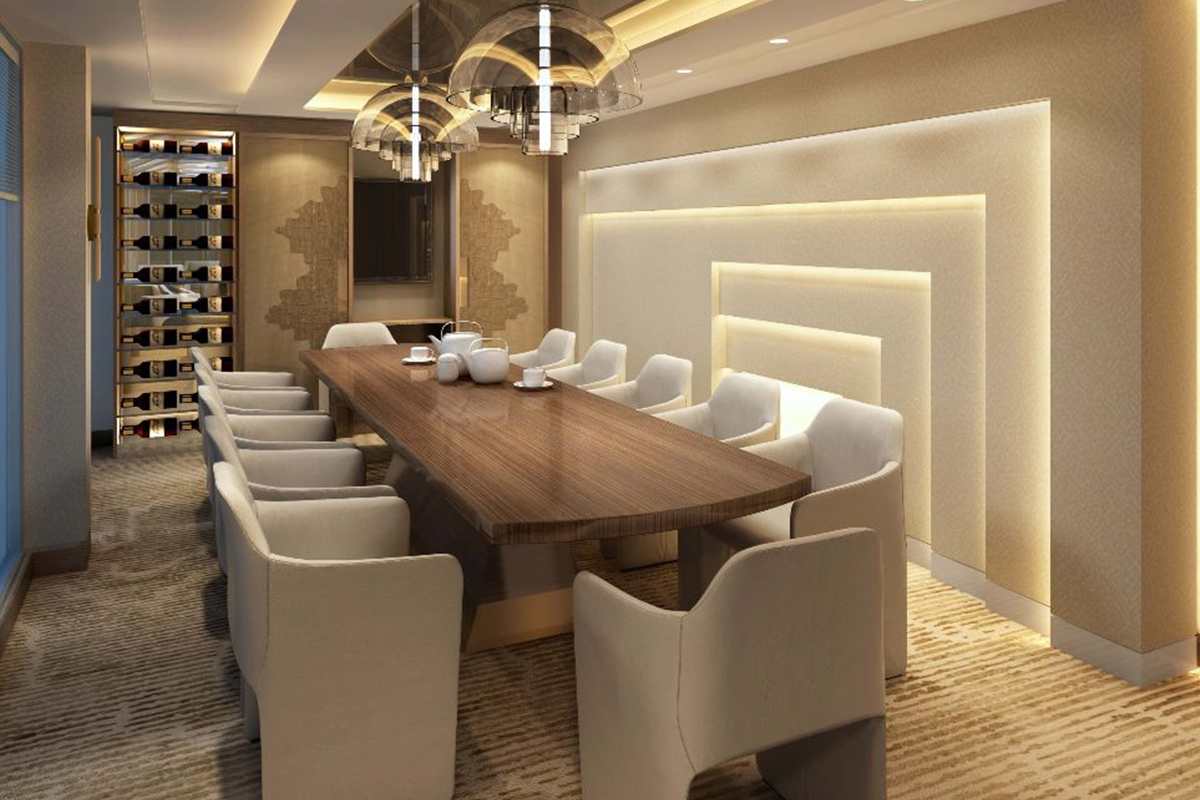 VINTAGE ROOM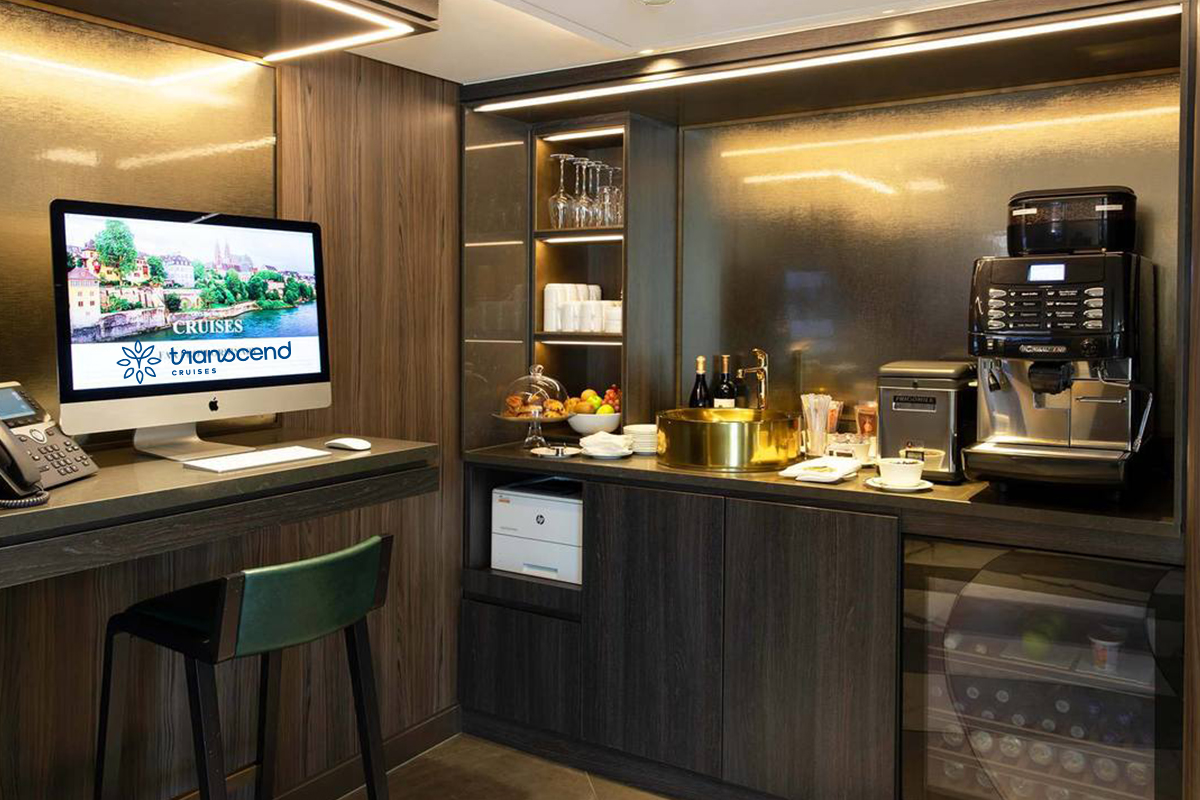 PANTRY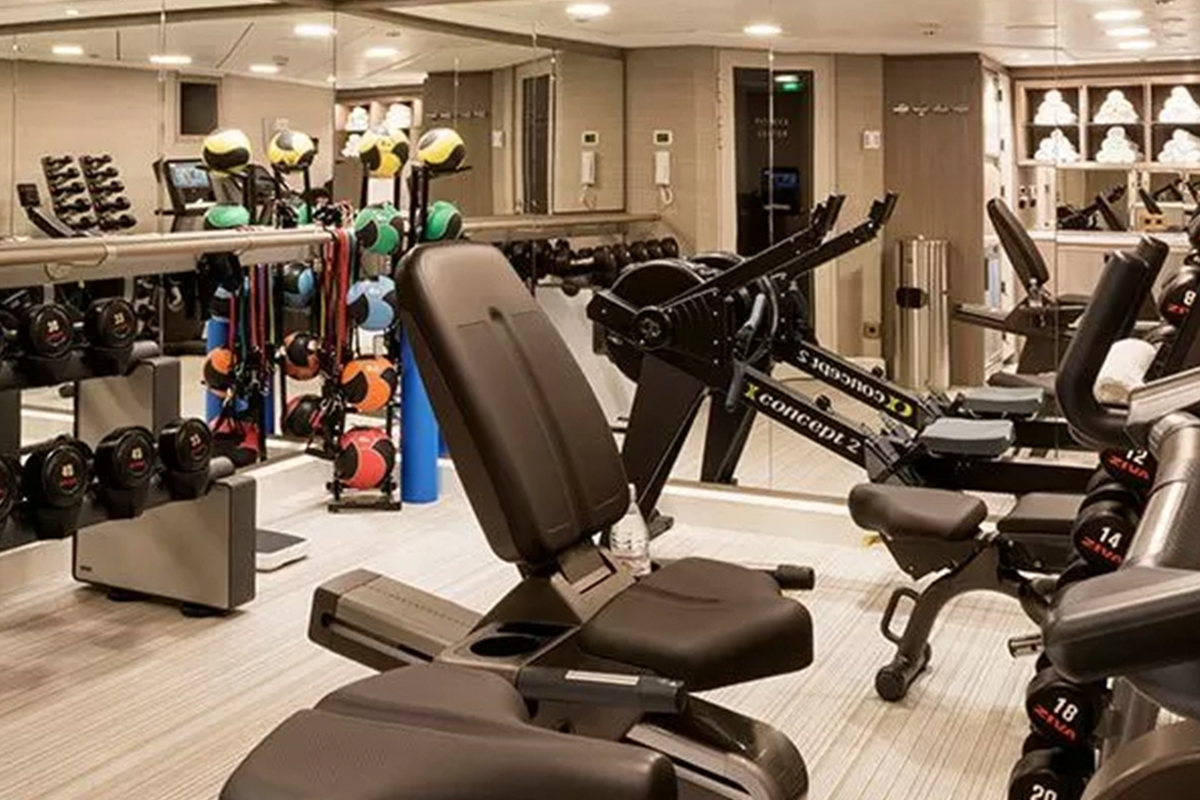 FITNESS CENTER
Advance by Transcend is a masterpiece of sophistication. From the moment you step onboard, you're greeted by an atmosphere of elegance and refinement. Indulge in unrivaled opulence with spacious suites and staterooms adorned in exquisite décor and equipped with lavish amenities. Savor delectable culinary delights prepared by world-class chefs, accompanied by fine wines and impeccable service. Not only will you discover the rich cultural heritage of all the cities we'll visit, but you'll also enjoy the ship's state-of-the-art facilities, including a spa, fitness center, indoor pool, and panoramic sun deck while taking in breathtaking views of the river. Prepare for an unforgettable journey of luxury and discovery with Advance by Transcend.
At 135 meters long and with 55 staterooms welcoming 110 guests, Advance by Transcend will change the way you look at river cruising.
I'VE NEVER RIVER CRUISED BEFORE, WHAT CAN I EXPECT?
River cruising has exploded in popularity over the past decade, with more and more options for adventurous travelers. The cities of Europe were built along the continent's rivers, so traveling by rivership allows you to explore these towns up close and personally – with the ship oftentimes docking mere feet from the city center.
Riverships are known for their intimate ambiance, personalized service, and luxurious amenities, ensuring a comfortable and indulgent experience. Much like our Super Yacht cruises, these smaller riverships allow for access to less-frequented ports and scenic passages that larger vessels simply can't navigate, offering a more authentic and intimate exploration of Europe's waterways. With all these advantages combined, river cruising in Europe gives you a seamless blend of relaxation, discovery, and cultural immersion.
You may have read news over the past several years about the challenges happening on Europe's southern rivers (like the Danube) due to the impacts of climate change. Some river cruise itineraries have been impacted by water levels that are too high (which prevent the ships from passing under the bridges) or too low (with ships bottoming out in the shallow waters). Thankfully, northern Europe hasn't experienced these same challenges and that's one of the main reasons we're "staying north" for this first-of-its-kind summer river adventure.
12 Luxurious Nights
The Best of Holland & Belgium
Amsterdam Pride
Brussels Flower Carpet Festival
Cherished Lifelong Memories with New Friends
Day 1 – Sat, Aug 3
Amsterdam, Netherlands (Overnight)
Day 2 – Sun, Aug 4
Amsterdam, Netherlands (Overnight)
Day 3 – Mon, Aug 5
Amsterdam, Netherlands
Day 4 – Tue, Aug 6
Volendam & Edam Netherlands
Day 5 – Wed, Aug 7
Ultrecht, Netherlands
Day 6 – Thu, Aug 8
Nijmegen, Netherlands
Day 7 – Fri, Aug 9
Kinderdijk & Schoonhoven, Netherlands
Day 8 – Sat, Aug 10
Heusden, Netherlands
Day 9 – Sun, Aug 11
Rotterdam, Netherlands
Day 10 – Mon, Aug 12
Dordrecht, Netherlands
Day 11 – Tue, Aug 13
Ghent, Belgium
Day 12 – Wed, Aug 14
Antwerp, Belgium (Overnight)
Day 13 – Thu, Aug 15
Antwerp, Belgium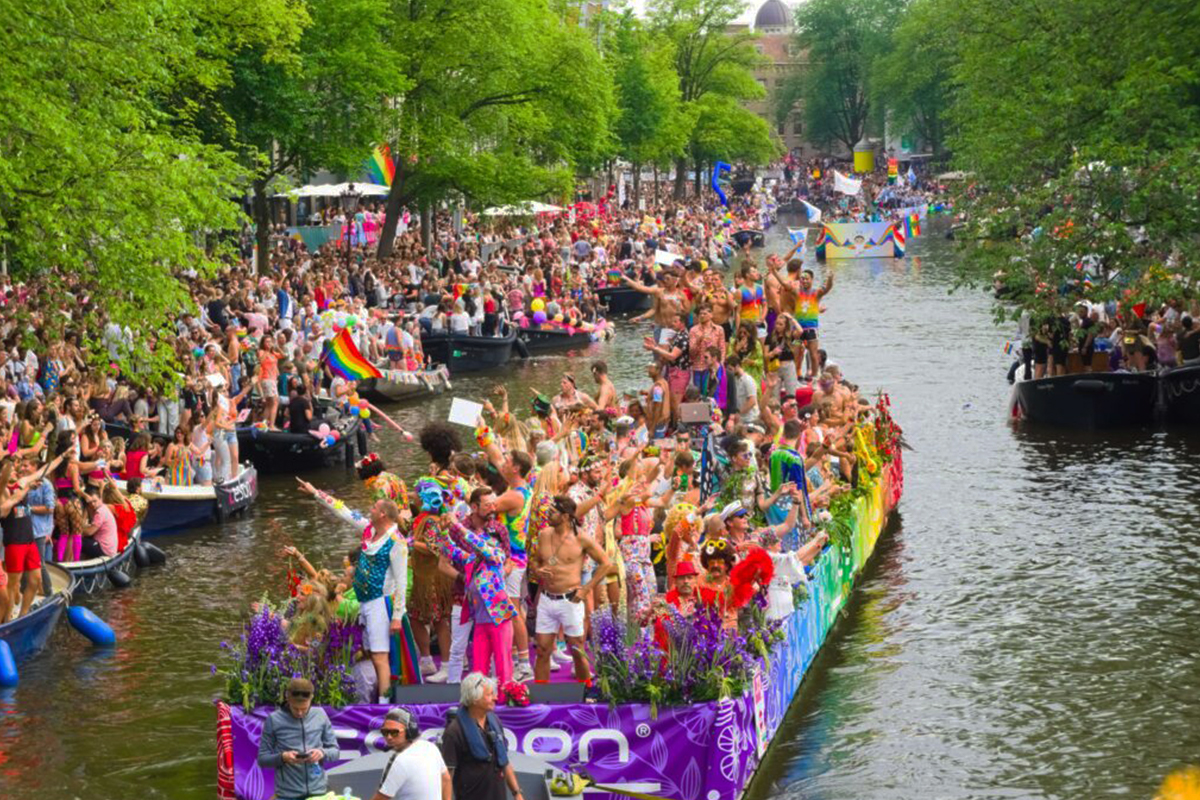 AMSTERDAM, NETHERLANDS 52°N 5°E
SATURDAY, AUG 3, 2024
Today is the big LGBT+ Pride Parade on Prinsengracht Canal! Start your day by dropping off your luggage at Advance and then hit the city for the celebrations. After the parade, head back to our ship to officially check in.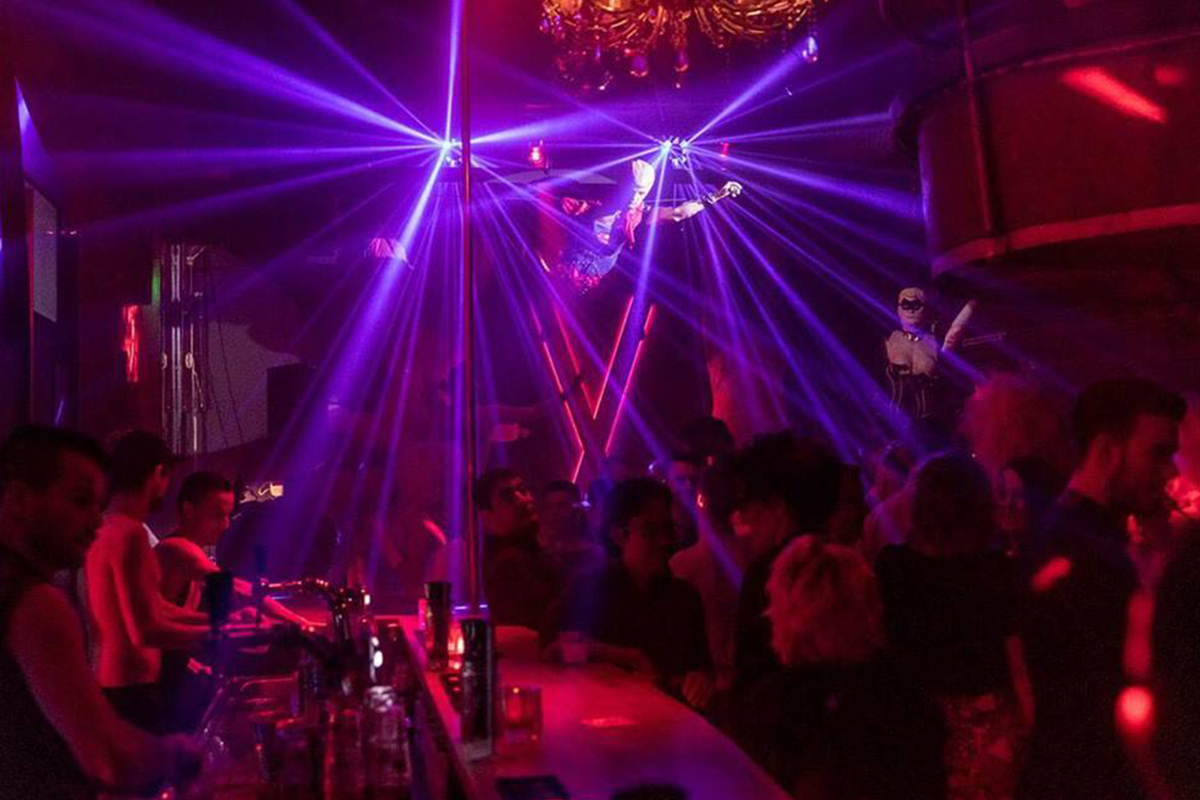 AMSTERDAM, NETHERLANDS
SUNDAY, AUG 4, 2024
OVERNIGHT HERE
The Pride celebrations continue today. Join an afternoon party or hit the streets to see why these festivities are considered among the very best in the world. Tonight, perhaps try your luck in the city's famed Red Light District? The bars and clubs will be hopping! Our favorite for the adventurous is Church.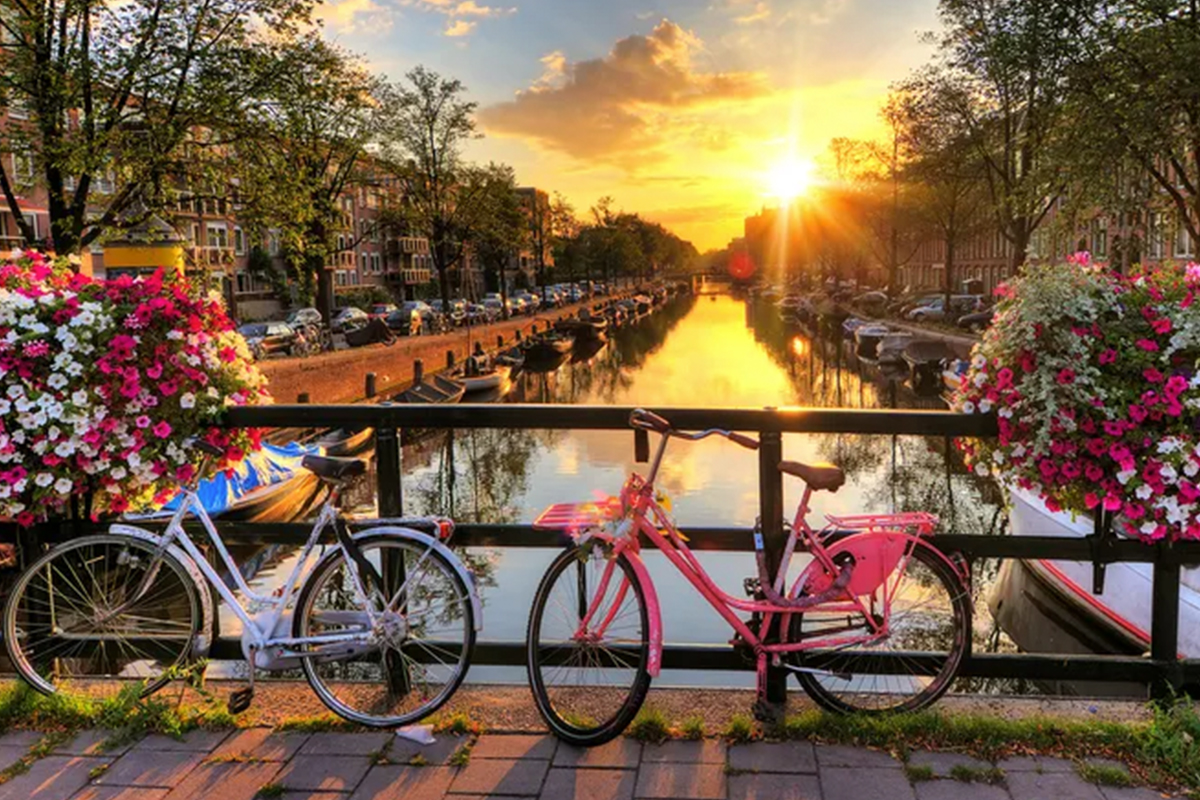 AMSTERDAM, NETHERLANDS
MONDAY, AUG 5, 2024
DEPART 6PM
Ok, now that the Pride Celebrations have concluded, it's time to actually explore this "world's best" city. Amsterdam is a city of charming canals, elegant gabled houses, splendid museums, and more bicycles than you've ever seen. Its patchwork of waterways forms about 90 islands connected by 1,500 bridges. The legacy of the Dutch Golden Age lives on in gilded mansions and in the lush paintings of Rembrandt and other Dutch masters that adorn the Rijksmuseum, The Netherlands' grand repository of art and cultural history. We'll set sail for Volendam early evening.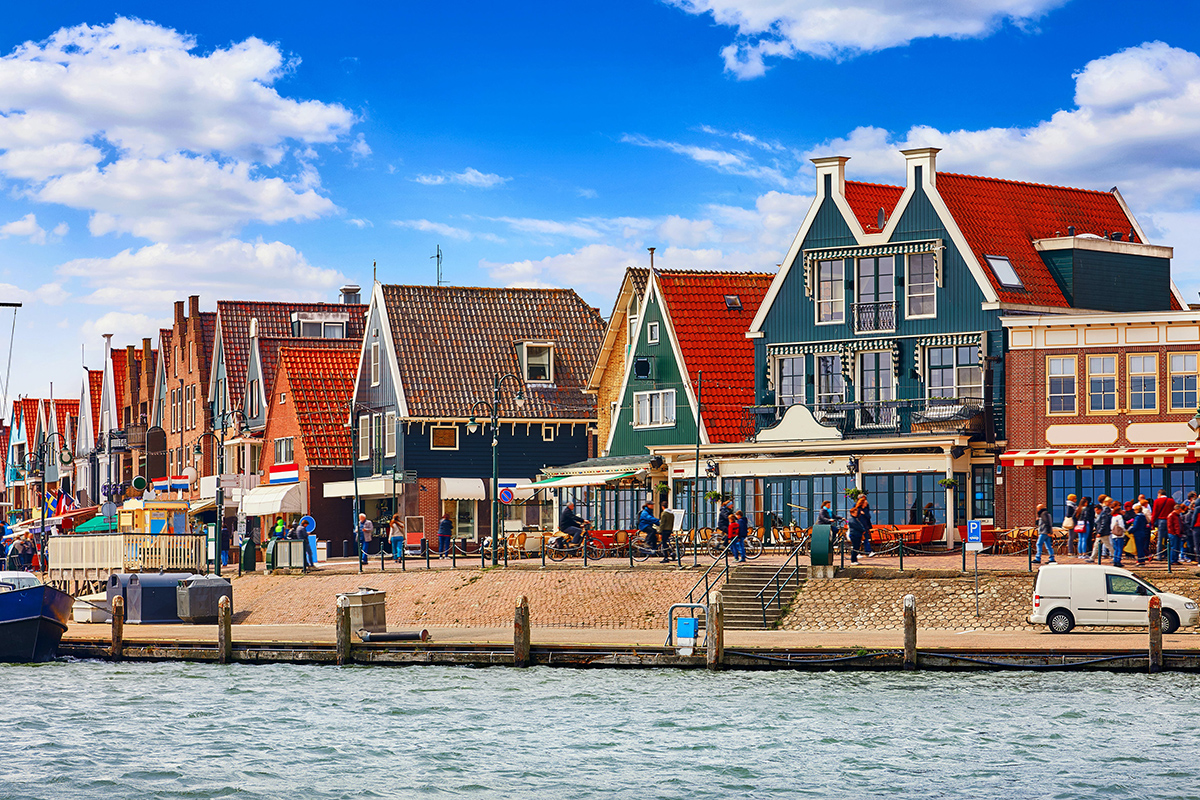 VOLENDAM & EDAM, NETHERLANDS
TUESDAY, AUG 6, 2024
Volendam, a charming fishing village, entices visitors with its picturesque harbor, traditional wooden houses, and vibrant Dutch culture. Stroll along the waterfront, taste fresh herring, and admire the locals in traditional attire. Edam, renowned for its world-famous cheese, boasts delightful cobbled streets and historic buildings. Explore the iconic cheese market and witness the cheese-making process. Immerse yourself in the rich history and soak in the idyllic atmosphere. Both towns provide a glimpse into traditional Dutch life, leaving you enchanted by their beauty and cultural heritage.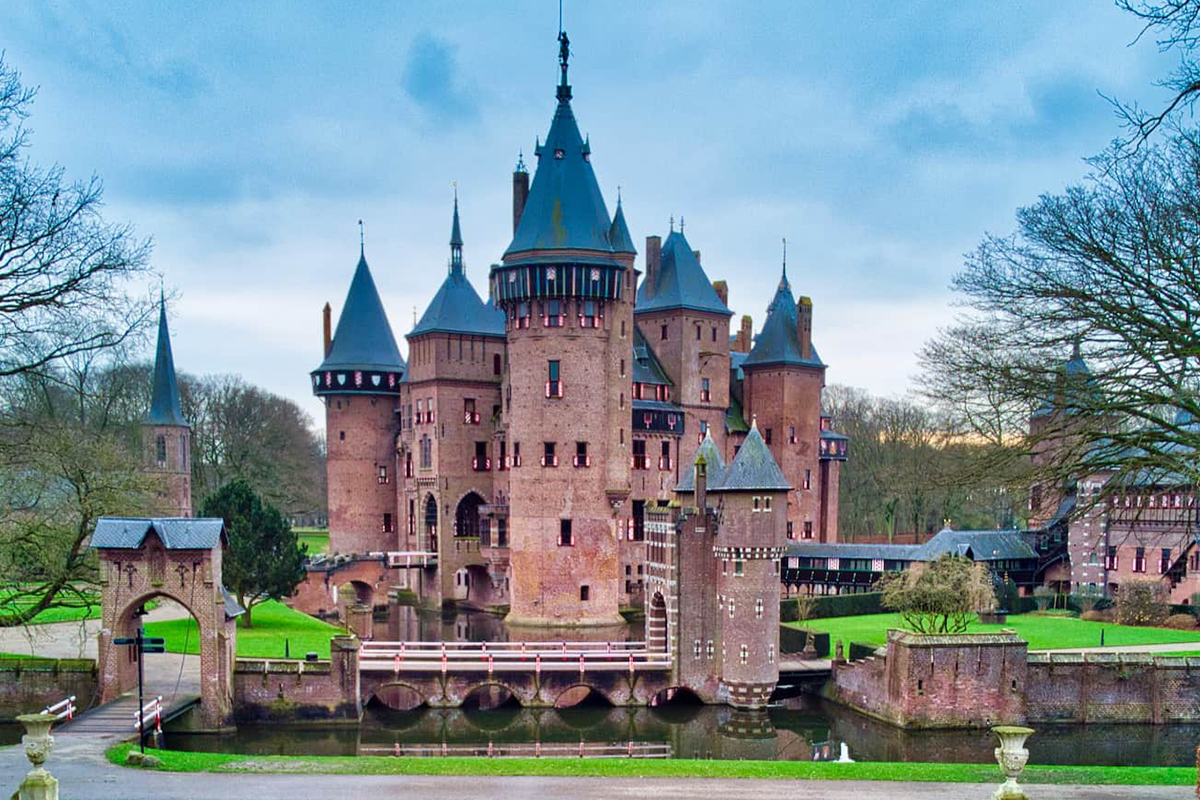 ULTRECHT, NETHERLANDS
WEDNESDAY, AUG 7, 2024
Begin your journey by visiting the iconic Dom Tower, the tallest church tower in the country, and enjoy breathtaking views from the top. Stroll along the charming canals and admire the picturesque waterfront cafes and historic houses. The Rietveld Schröder House, a UNESCO World Heritage Site, showcases innovative architecture from the De Stijl movement. Immerse yourself in art at the Centraal Museum, housing an impressive collection of Dutch masterpieces. Lastly, wander through the vibrant Vredenburg and Lapjesmarkt street markets, where you can find local treasures and delicious treats.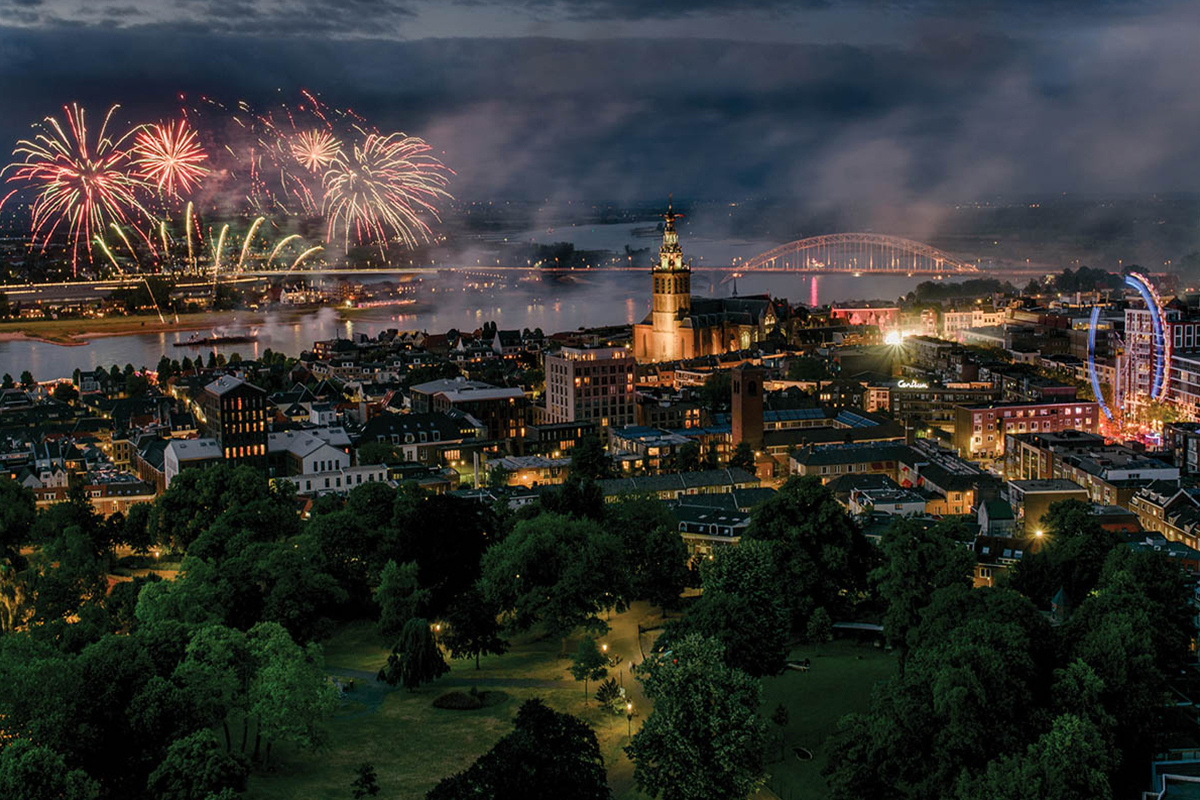 NIJMEGEN, NETHERLANDS
THURSDAY, AUG 8, 2024
Start in Mijmegen's historic city center, home to charming cobblestone streets and medieval architecture. Visit the Valkhof Museum, showcasing a fascinating collection of art and artifacts. Take a leisurely stroll along the Waal River promenade and enjoy stunning views of the surroundings. Nature enthusiasts can explore the beautiful Ooijpolder nature reserve nearby. If you're a history buff, don't miss the opportunity to visit the National Liberation Museum 1944-1945, which provides insights into the city's role during World War II.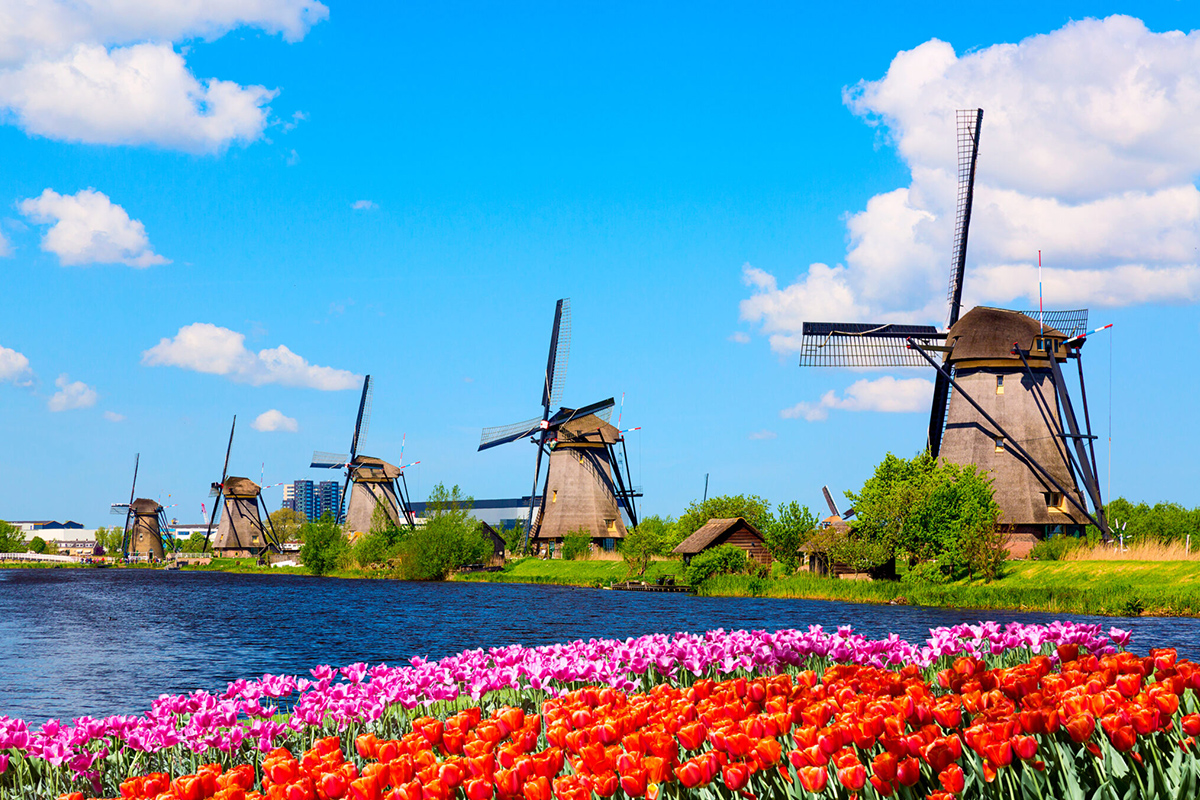 KINDERDIJK & SCHOONHOVEN, NETHERLANDS
FRIDAY, AUG 9, 2024
Kinderdijk, a UNESCO World Heritage site, is famous for its iconic windmills. Take a boat tour or cycle along the canals to witness the stunning 18th-century windmills, which have been meticulously preserved. Learn about the history of Dutch water management at the informative visitor center. Schoonhoven, known as the Silver City, is a haven for lovers of jewelry and craftsmanship. Explore the quaint streets lined with silver shops and visit the Silver Museum to delve into the city's rich silversmithing tradition. Take a stroll along the Lek River and soak in the charming atmosphere of this picturesque town.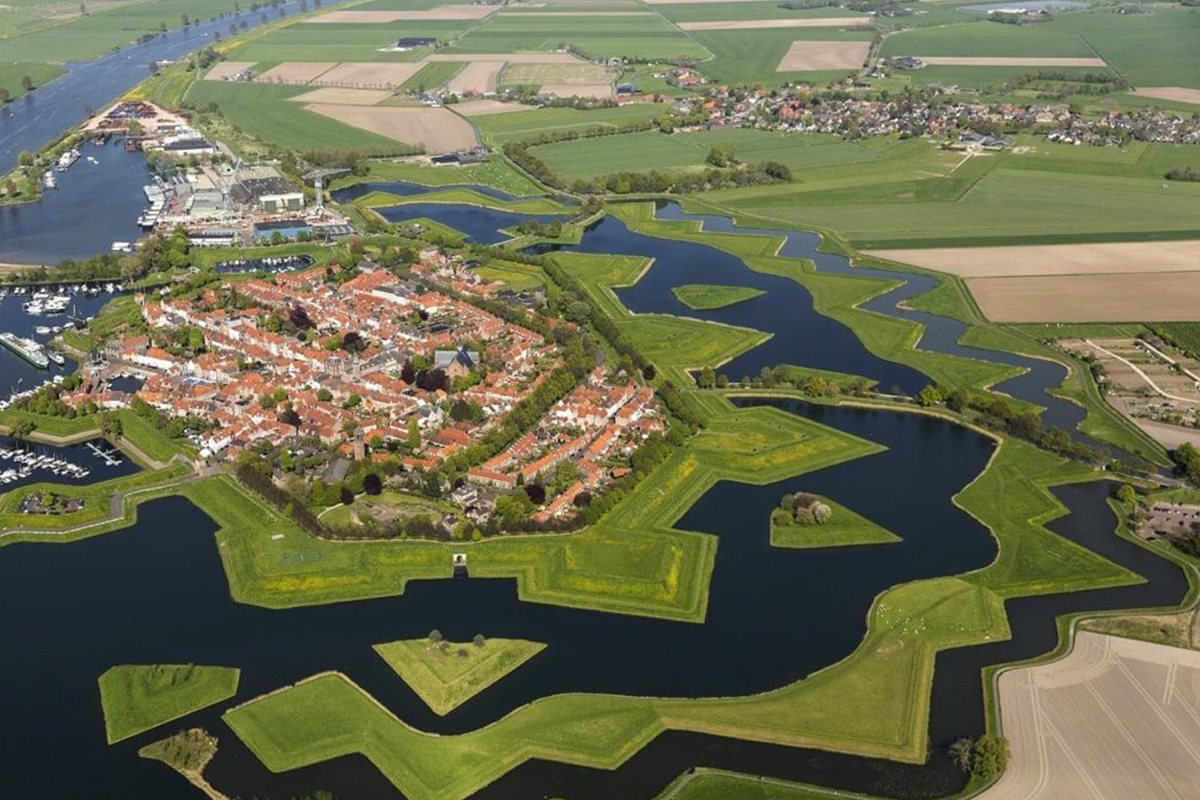 HEUSDEN, NETHERLANDS
SATURDAY, AUG 10, 2024
Start your day here by exploring the well-preserved fortified walls and take a leisurely walk around the historic city center. Admire the beautiful architecture, including the picturesque town hall and St. Catherine's Church. Delve into the town's history at the Vestingmuseum, which provides insights into its fortification and defense systems. Maybe enjoy a relaxing boat trip along the Meuse River, taking in the scenic views of the surrounding countryside. Be sure to indulge in local culinary delights at Heusden's many cozy cafes and restaurants.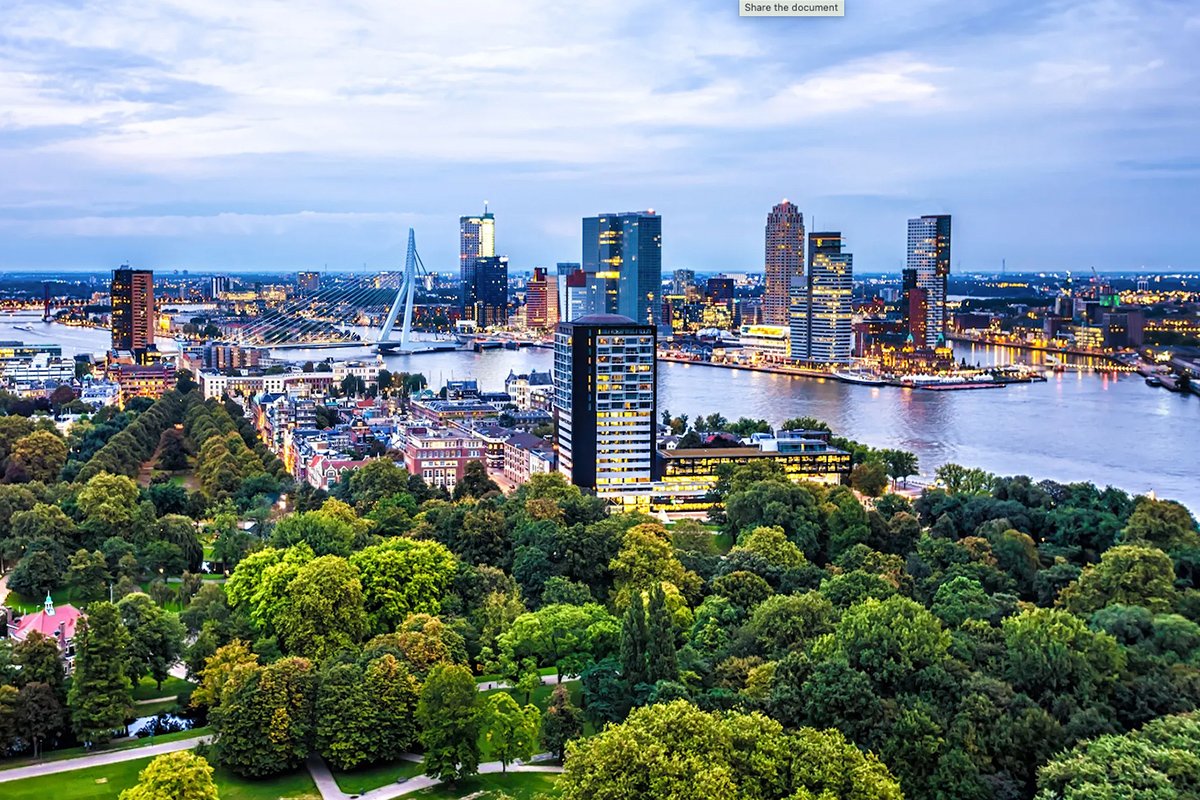 ROTTERDAM, NETHERLANDS
SUNDAY, AUG 11, 2024
Rotterdam features modern architectural marvels, such as the iconic Erasmus Bridge and the stunning Markthal. Visit the Museum Boijmans Van Beuningen to appreciate a diverse collection of art, spanning from the medieval period to contemporary works. Take a boat tour along the bustling Rotterdam Harbor, one of the largest ports in the world. Discover the innovative Witte de Withstraat, lined with art galleries, trendy shops, and lively bars. For nature lovers, the Rotterdam Zoo and the peaceful Kralingse Bos Park provide serene retreats.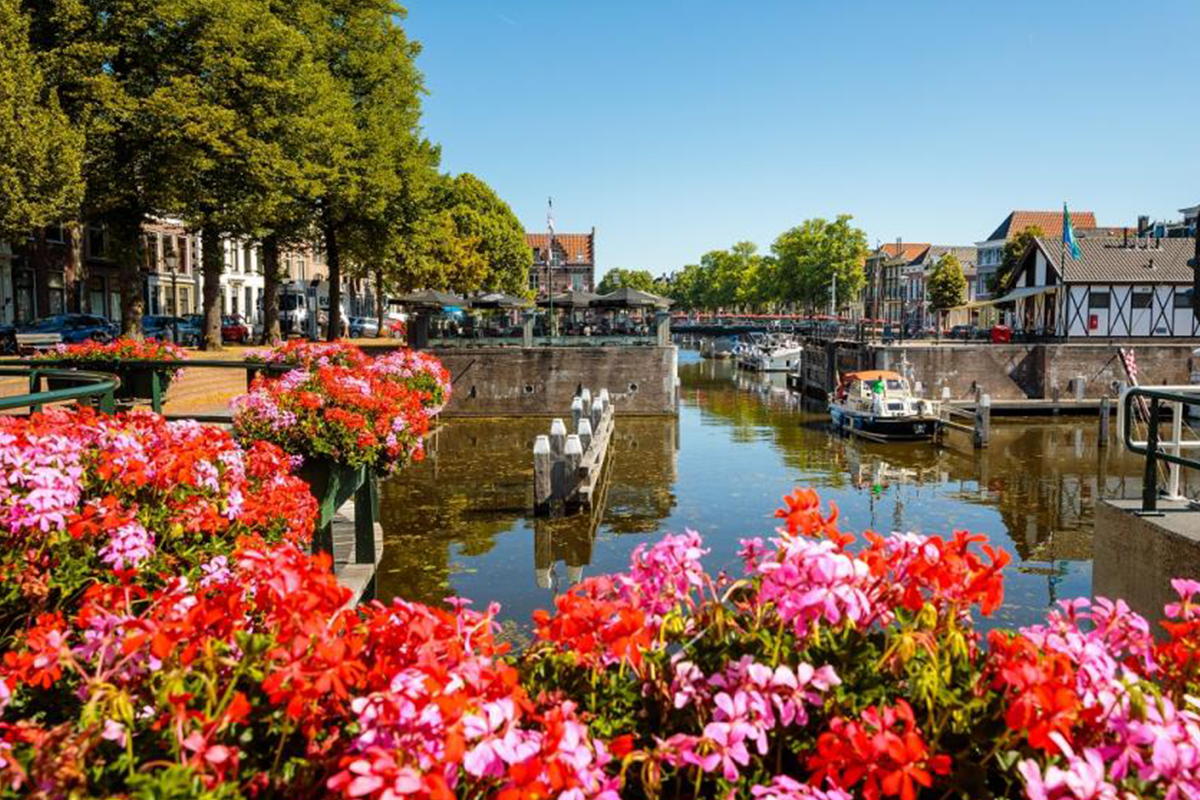 DORDRECHT, NETHERLANDS
MONDAY, AUG 12, 2024
Dordrecht's picturesque city center is lined with well-preserved medieval architecture and charming canals. Visit the stunning Grote Kerk, a majestic Gothic church, and climb its tower for panoramic views of the city. Immerse yourself in art at the Dordrechts Museum, housing an impressive collection of Dutch paintings. Discover the city's maritime heritage at the Huis Van Gijn museum, a beautifully preserved 19th-century house. Take a boat tour along the river or rent a bike to explore the scenic surroundings. Don't miss the vibrant outdoor market, where you can sample local treats and find unique souvenirs.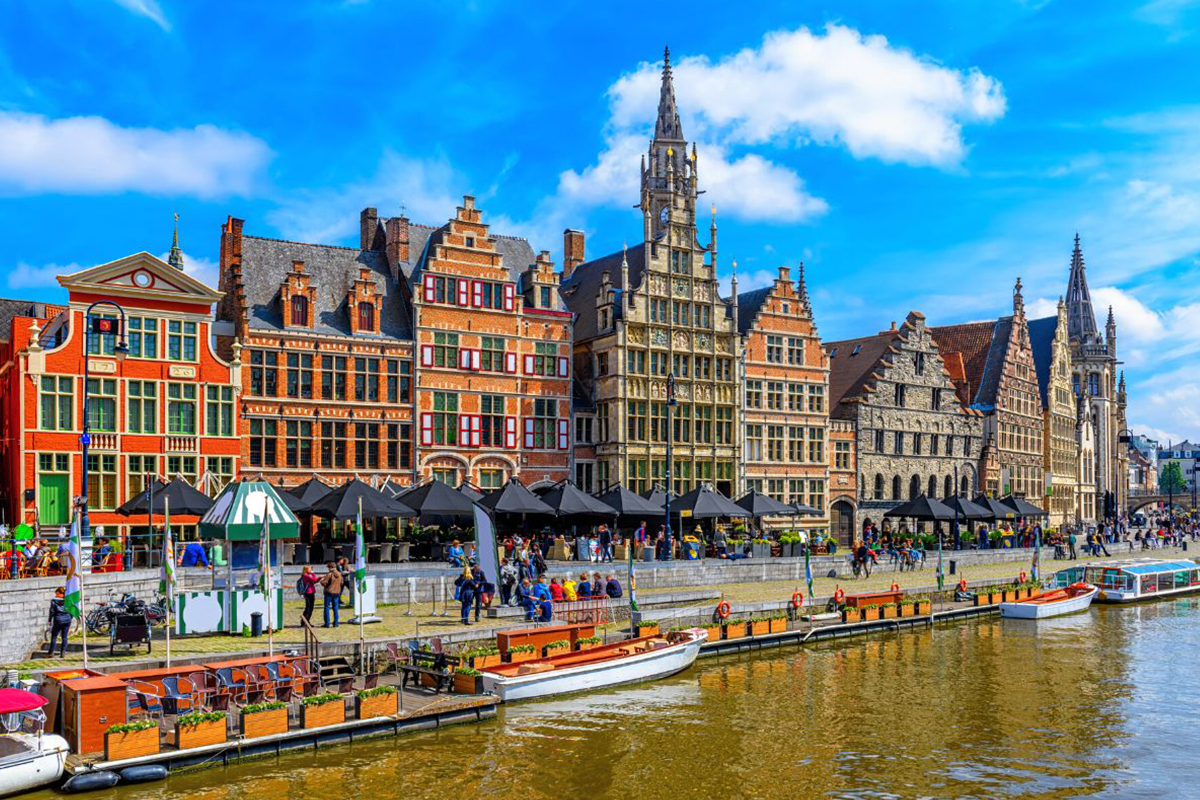 GHENT, BELGIUM
TUESDAY, AUG 13, 2024
Ghent is one of our favorite cities in the world and you'll soon discover why for yourself. Start by exploring the stunning medieval architecture of the city center, including the iconic Saint Bavo's Cathedral and the Gravensteen Castle. Take a leisurely boat tour along the canals to admire the picturesque views. Visit the famous Ghent Altarpiece at the Museum of Fine Arts, showcasing exceptional Flemish Renaissance art. Discover the vibrant street art scene in the Werregarenstraat, a colorful alley filled with graffiti. Indulge in the local cuisine by sampling traditional Belgian chocolates and enjoying a hearty plate of Flemish stew. Be sure to explore the lively Patershol neighborhood, known for its charming cobblestone streets and excellent dining options.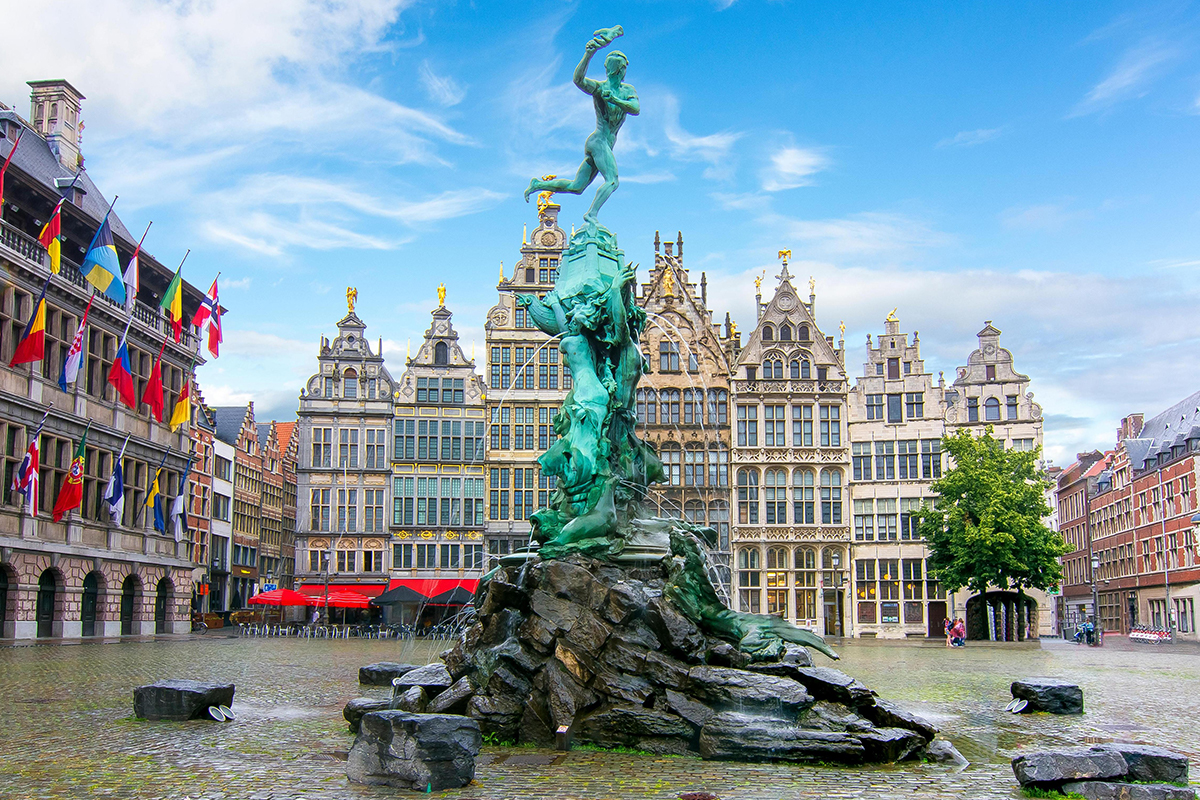 ANTWERP, BELGIUM
WEDNESDAY, AUG 14, 2024
OVERNIGHT
Any visit to Antwerp should start in its historic city center, admiring the impressive Gothic architecture that surrounds you. Visit the magnificent Cathedral of Our Lady, home to notable artworks including paintings by Rubens. Discover the vibrant fashion scene by exploring the boutiques in the renowned Fashion District. Immerse yourself in art at the Royal Museum of Fine Arts, showcasing a vast collection of Flemish and Dutch masterpieces. This evening, maybe visit the renowned Antwerp Zoo, allowing you to observe nocturnal animals in their natural habitats. Experience the vibrant nightlife by visiting trendy bars and clubs in the historic Zuid neighborhood or the lively Grote Markt area. For a cultural evening, catch a performance at the stunning Antwerp Opera House.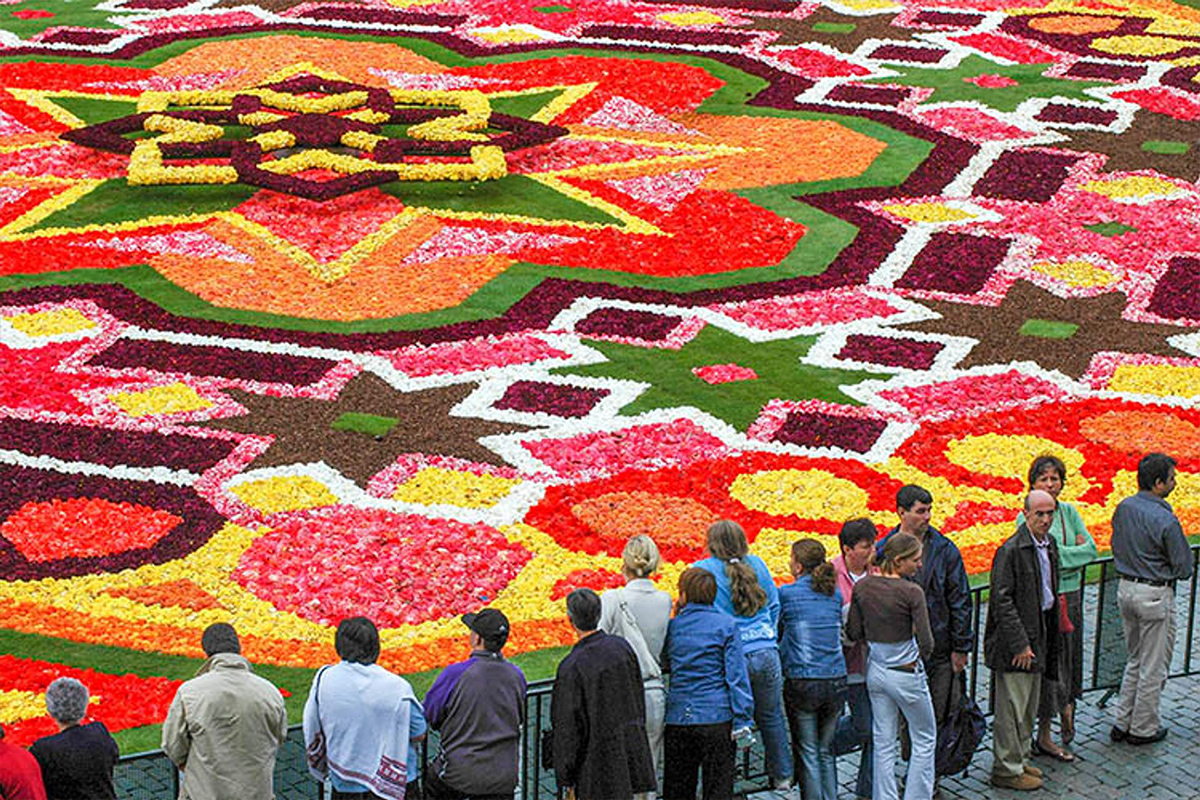 ANTWERP, BELGIUM
THURSDAY, AUG 15, 2024
DISEMBARK 9AM
Today, we say a soft goodbye because nearly everyone will be heading to Brussels and we're sure to run into each other. After disembarking Advance, catch the train to Brussels and prepare to experience the renowned Flower Carpet Festival. You can purchase your train ticket HERE in early-to-mid-May once tickets become available.
Upon arrival in Brussels, make your way to the iconic Grand Place, where the Flower Carpet Festival takes place. Marvel at the breathtaking display of colorful flowers meticulously arranged into stunning patterns and designs. The vibrant carpet, covering the entire square, is a true feast for the eyes.
While in Brussels, take the opportunity to explore other attractions such as the Atomium, Manneken Pis, and the Royal Palace. Indulge in delectable Belgian chocolates and sample mouthwatering waffles before heading onward or home.
While we work tirelessly to craft the perfect itinerary for each trip, it's always subject to change based on weather, river, and myriad other conditions. Our ship's Captain will ultimately make all calls regarding scheduled stops/itinerary changes.
When you book online directly with VACAYA, you'll enjoy 24×7 access to your booking information, Pay-In-Full bonus offers, no-interest monthly payments, AIRLINE DISCOUNTS, and our BEST RATE GUARANTEE!
SOLO TRAVELERS NOTE
If you're a Solo Traveler, we offer some great recommendations for finding a roommate HERE.
THE IMPORTANCE OF TRAVEL INSURANCE
As we've all learned these past few years, having Travel Insurance is EXTREMELY important. So with each travel purchase, we strongly encourage you to purchase "Cancel For Any Reason" (or CFAR) travel insurance. If you decline to secure coverage, know that you're responsible for any cancellation penalties and out-of-pocket expenses incurred because of your inability to travel/choice not to travel. LEARN MORE
Port taxes and admin fees are 427 USD per person.
Pre-Paid Gratuities are 267 USD per person, double occupancy. Solo travelers in their own room pay double gratuities (534 USD). 100% of these gratuities go to onboard staffers, including your stateroom attendant, the culinary services staff, the behind-the-scenes hotel services staff, and the myriad department heads who work with their teams around the clock to create a flawless VACAYA experience for you.
Solo guests in their own stateroom pay double gratuities and single port taxes/admin fees.
Room descriptions, sizing, and view specifics have been provided to us by Transcend Cruises and VACAYA is not responsible for incorrect information. Room layouts and views (including obstructions) can vary within the same category.
Be "In The Know" about Obstructions: The standard cruise industry definition of an obstruction or partial obstruction is if the view of the horizon is interrupted when an average height person (170cm or 5'7") is standing at the balcony's handrail. If the horizon line is blocked in its entirety, the view is considered fully "obstructed." If any part of the view of the horizon line is blocked by a lifeboat, overhang, support beam, or any other fixed apparatus (not including moveable cleaning equipment), the view is considered "partially obstructed." If the horizon line can be viewed in its entirety when standing at the handrail, the view is not considered to be obstructed in any way.
Upon booking outside of 300 Days – 10%.
At 300 Days (October 8, 2023) – 25%.
At 240 Days (December 7, 2023) – 50%.
At 180 Days (February 5, 2024) – 75%.
At 120 Days (April 5, 2024) – 100%.
Upon booking through 300 Days (October 8, 2023) – 10% of total.
From 299 (October 9, 2023) to 240 Days (December 7, 2023) – 20% of total.
From 239 (December 8, 2023) to 180 Days (February 5, 2024) – 40% of total.
From 179 (February 6, 2024) to 120 Days (April 5, 2024) – 60% of total.
From 119 (April 6, 2023) to 90 Days (May 5, 2024) – 80% of total.
From 89 (May 6, 2024) to 0 Days (August 3, 2024) – 100% of total.
Flights from your home city to Amsterdam/from Antwerp
Airport Transfers to/from Advance by Transcend
Shore Excursions
Onboard Spa/Salon Services
Onboard Laundry
Gift Shop Purchases
Be sure to read VACAYA's
Terms & Conditions
, which include the Payment/Cancellation/Refund Policies for all reservations. Please note that cancellation fees apply from the time of booking.
For real-time availability, proceed by clicking 
BOOK NOW
. With ever-shifting inventory, a category that shows availability on this page may no longer be available when you attempt to book. If you need help finding the perfect room in another category or to add your name to our wait list for a sold-out category, feel free to email The Vacayans at 
info@myvacaya.com
 and we'll be happy to assist you.
Don't see your first choice in room category? Upgrades that become available will be prioritized to guests who've already booked their second choice. To jump on our upgrade waitlist, book your second choice and then email your desired category to
info@myvacaya.com
. Be sure to include your reservation number and full name. We'll reach out to you if your name reaches the top of the upgrade availability list. Subject to upgrade charges.
You may pay in full at the time of booking. Unless you later modify your reservation, no further payments will be necessary. BONUS OFFER: Paid-in-Full Reservations made through June 2, 2023 will receive 200 USD off per room.
Your initial deposit is due at time of booking. Then, your remaining monthly payments will be calculated using the number of months between your booking and the final payment due date. Payments will be charged on the 15th or the last day of each month (determined automatically depending on the day of the month you book). Payments will be charged to your credit card on file. If your credit card details change at any time, simply update the info in our system prior to your next month's payment date. Please note declined payments are subject to a convenience fee. For more information, explore our Automatic Billing FAQs and our Terms & Conditions.
There is one question every traveler across the globe universally faces: should I purchase Travel Insurance? It's natural to ask yourself, should I spend the extra dollars to protect my vacation investment? Or do I leave it in the hands of Lady Luck and hope for the best. At VACAYA, we've always believed Trip Insurance was critical to the vacation planning process. That's why we took special care to integrate the purchase opportunity into our online booking process. Pre-pandemic, the main reason to buy insurance was to assure your safe return home if something were to happen to your health while on vacation. That's because quality insurance covers medical evacuation so people don't have to pay medical emergency transportation expenses out of their own pocket.
With Covid-19 in our lives for the foreseeable future, we now have an even stronger rationale for recommending Trip Insurance. "Cancel For Any Reason" insurance has quickly risen in popularity, and for good reason. If you decide you don't want to travel after the cancellation penalty period has begun, this type of insurance covers most if not all of your cancellation fee. It's also a great way to help honor your Social Contract with VACAYA.
So go ahead and buy that bucket list trip, but protect your health and your investment by purchasing Trip Insurance. ❤️