11 NIGHTS OF
NON-STOP ADVENTURE
ALL-LGBT+
FULL-SHIP CHARTER
THE 7TH CONTINENT
IS ALL YOURS
VACAYA'S 2022 ANTARCTICA CRUISE HAS SOLD OUT!
This history-making cruise to Antarctica continues to break records as the fastest selling VACAYA cruise of all time… completely SOLD OUT in JUST 10 DAYS!
If you'd like to put your name on our waitlist for Antarctica, please follow these 2 easy steps:
If you don't yet have a profile in our booking system, set one up HERE.
Once your profile has been completed, email info@myvacaya.com and provide us with the following information: full name, phone number, email address, type of room(s) you're looking for
Once on the list, we'll reach out to you in the order your name appears on our waitlist if a room that fits your request becomes available. 
With consumers' pent-up appetite for travel reaching a fevered pitch, we advise that you book as early as you can for all of our trips. We've seen a tenfold increase in bookings over the last year as news continues to improve. We certainly don't want you to miss out on another VACAYA adventure!
Congratulations to all those who managed to scoop up a room on our Antarctica Cruise. We can't wait to welcome you on this truly epic adventure!
A Once-in-a-Lifetime All-LGBT+ Luxury Adventure to the End of the Earth!
The most remote continent on Earth is unlike anything you've ever experienced. No matter where you've been or what you've seen on previous travels, Antarctica is different from every other destination on the planet. Here, in the midst of the great Southern Ocean, you'll find nature at its most magnificent. Make history with VACAYA yet again as we host the first all-LGBT+ full-ship charter to Antarctica on the most thrilling journey of all time! We're sailing one of the world's most luxurious expedition ships – Le Boreal from Ponant, which provides the perfect home-away-from-home for 10 adventure-filled days and nights in Antarctica. And YES… there are multiple daily landings on the continent via Zodiac, so you'll have the chance to hike, kayak, mix and mingle with penguins, and explore this new universe up close and personal!  
For those who've traveled all over the world but are still missing this elusive final continent, this is your chance to add #7 to the list!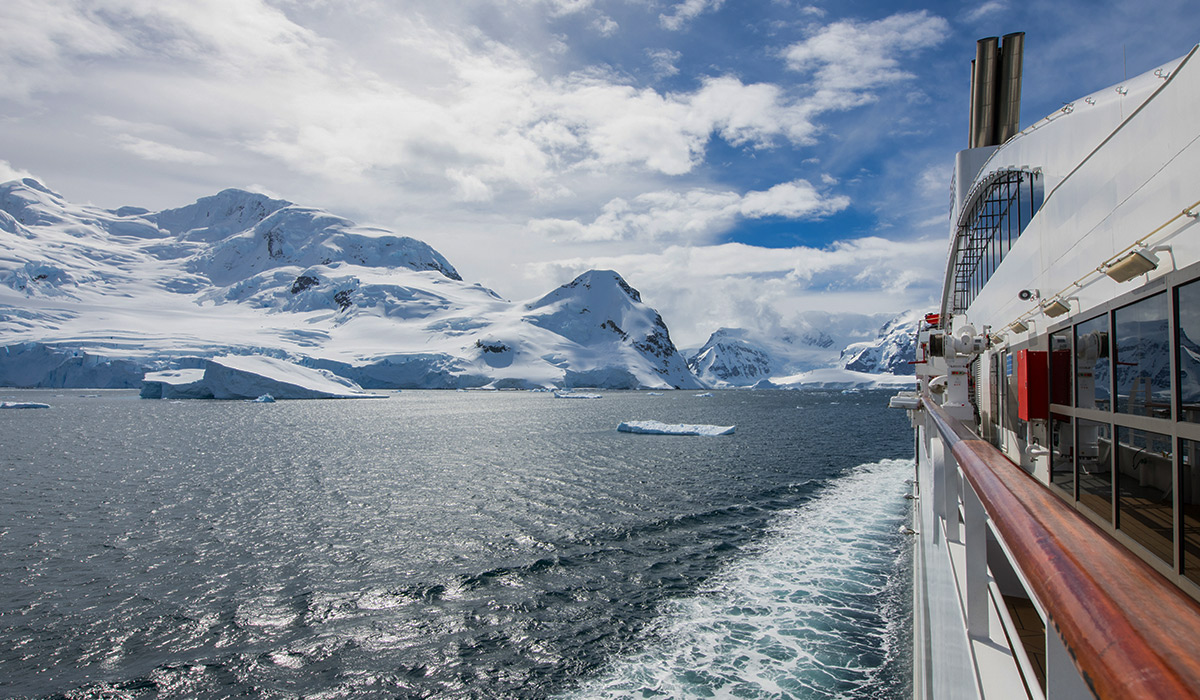 ONE-OF-A-KIND LUXURY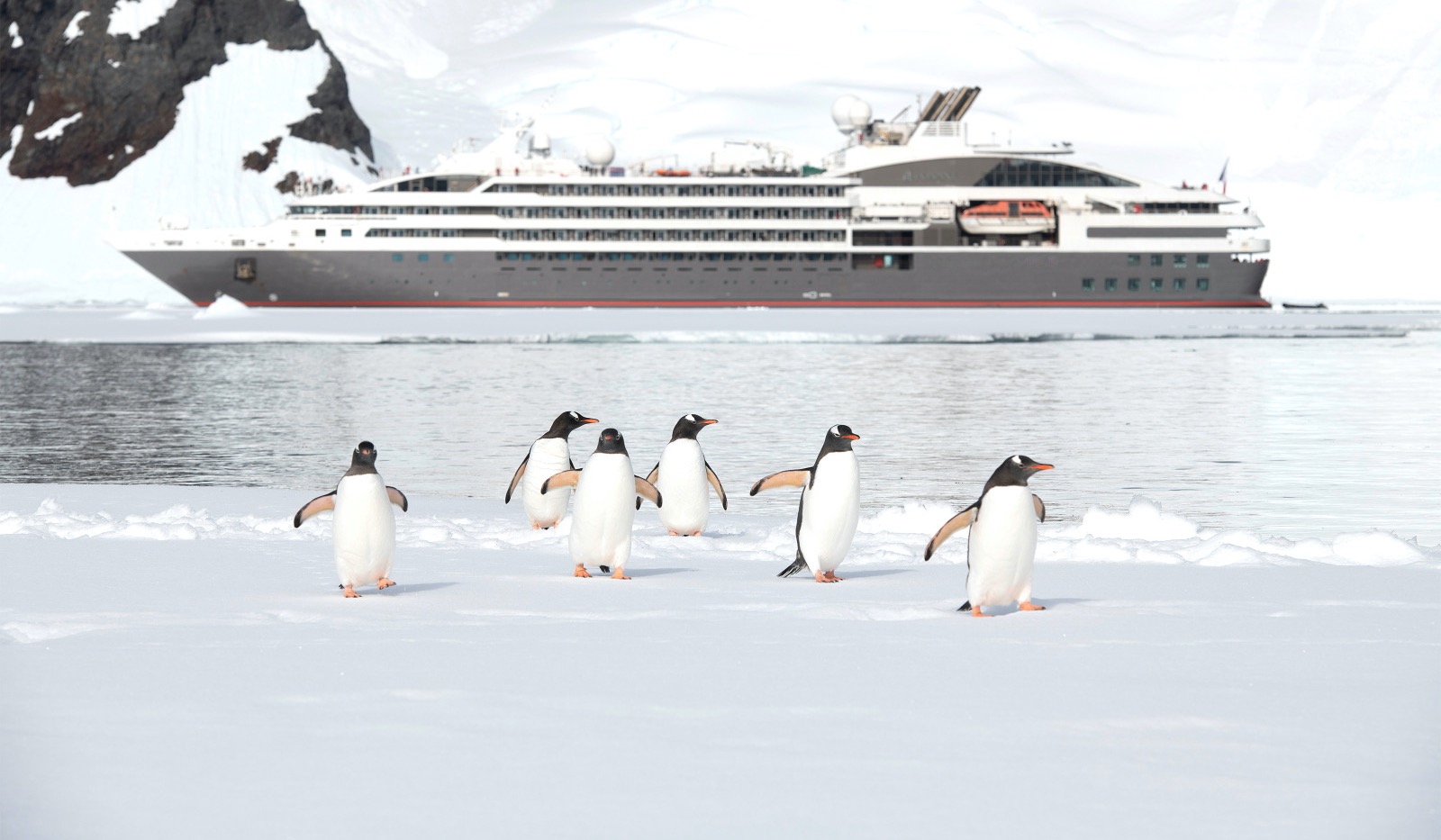 MEET THE PENGUINS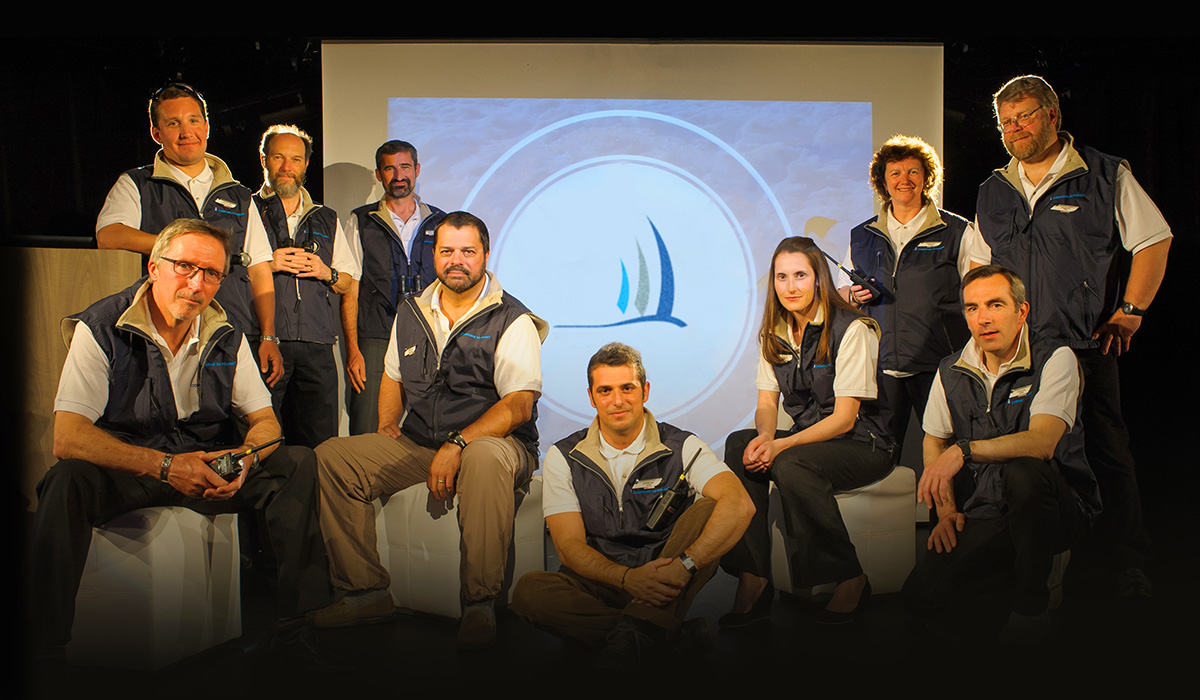 AWARD-WINNING GUIDES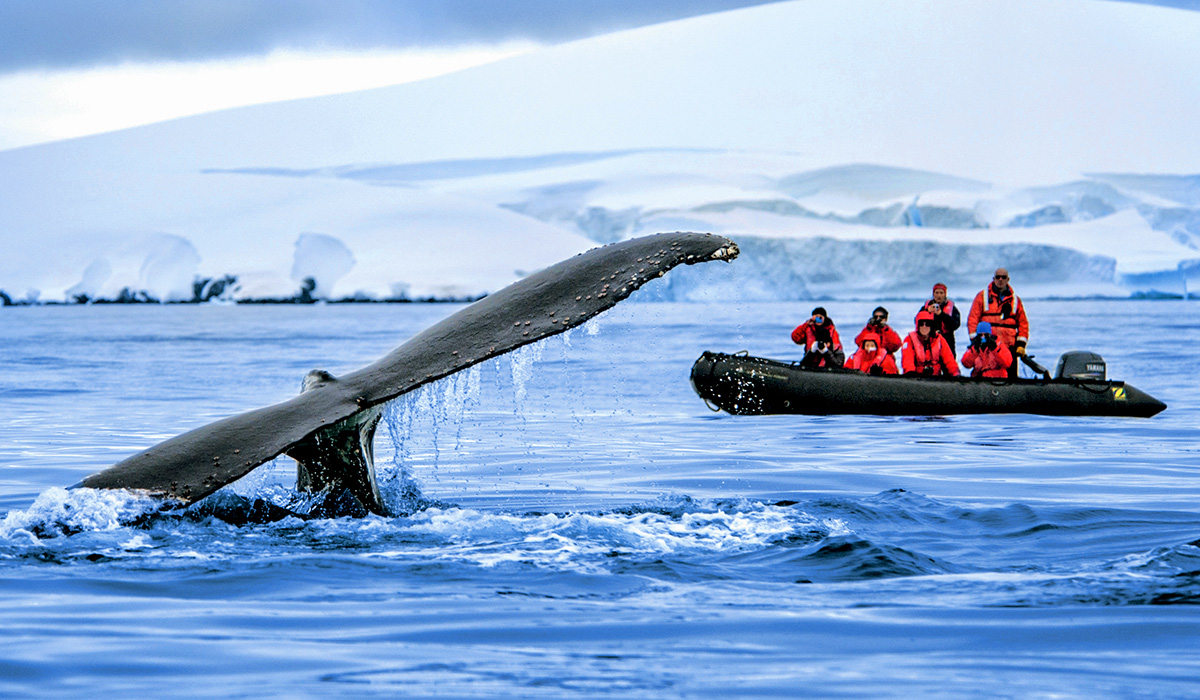 ENDLESS NATURE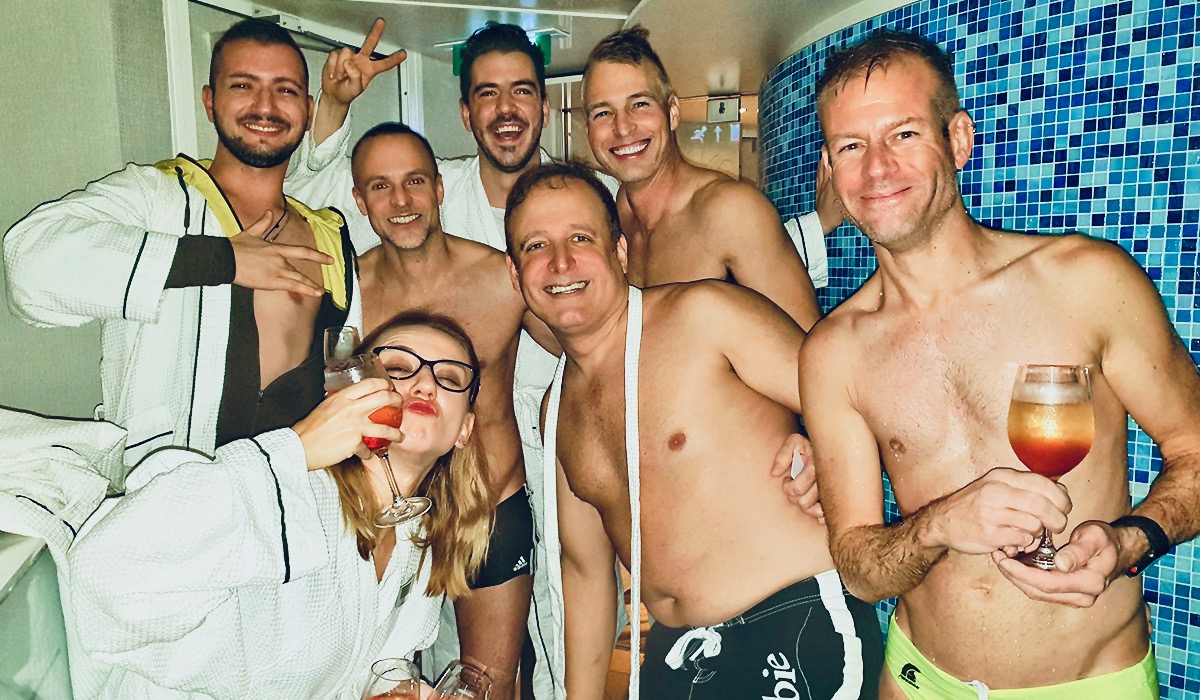 FUN & FRIENDS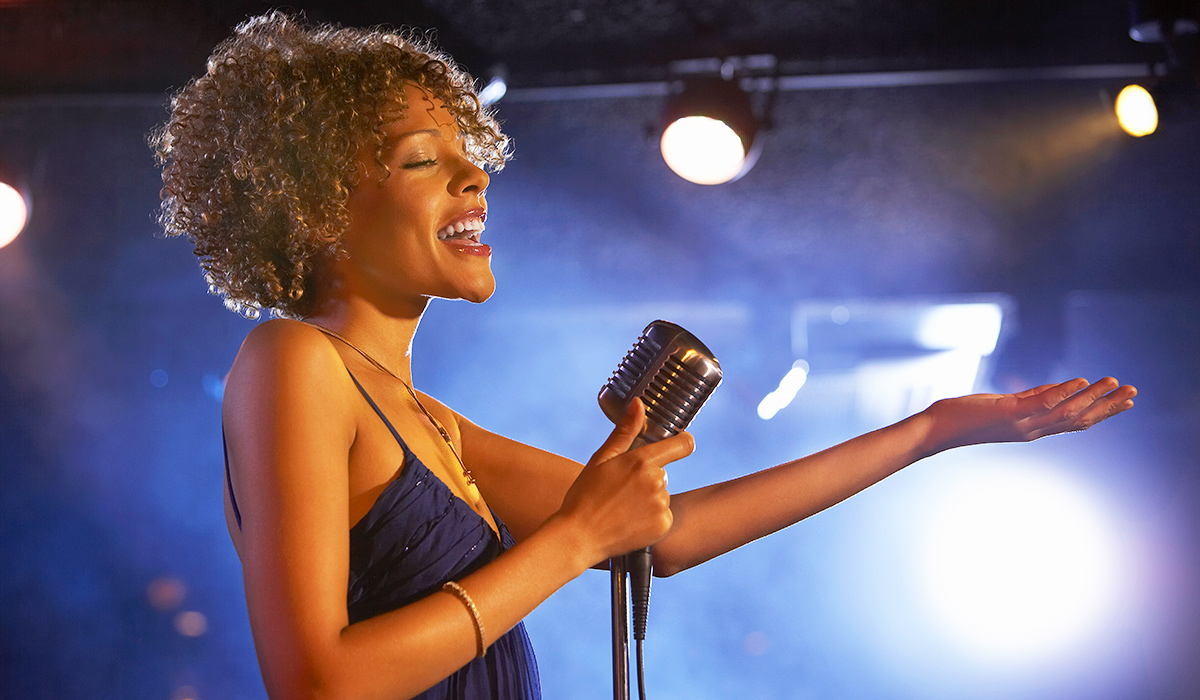 SIGNATURE ENTERTAINMENT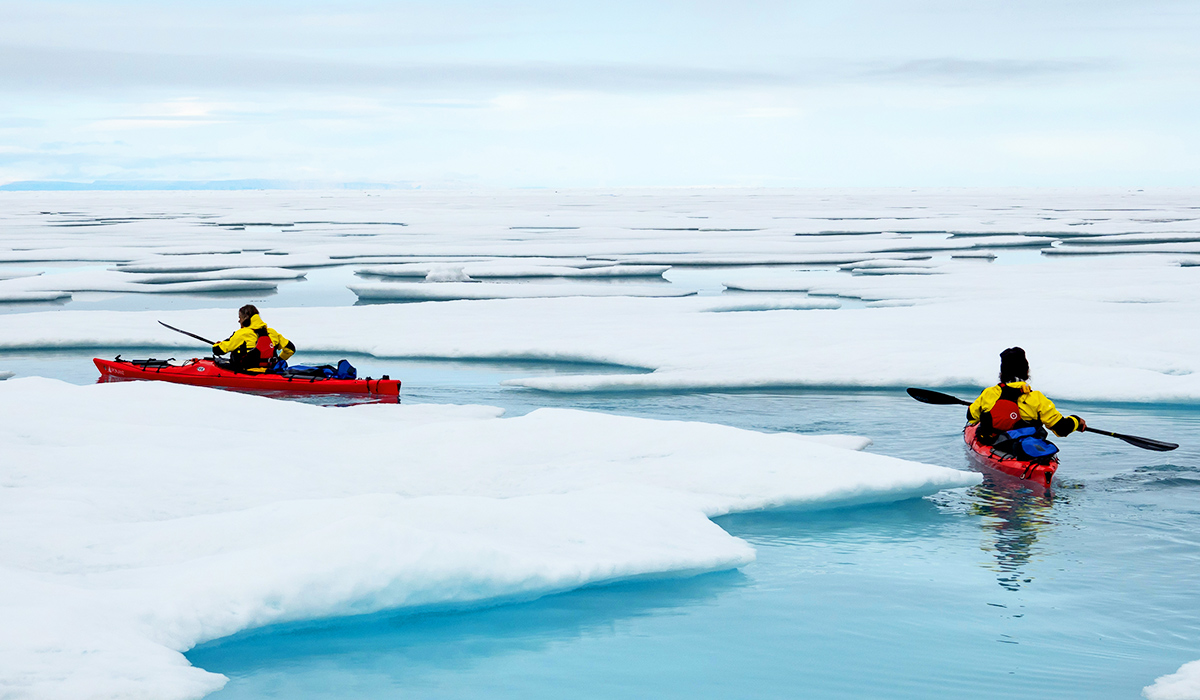 GUIDED ADVENTURES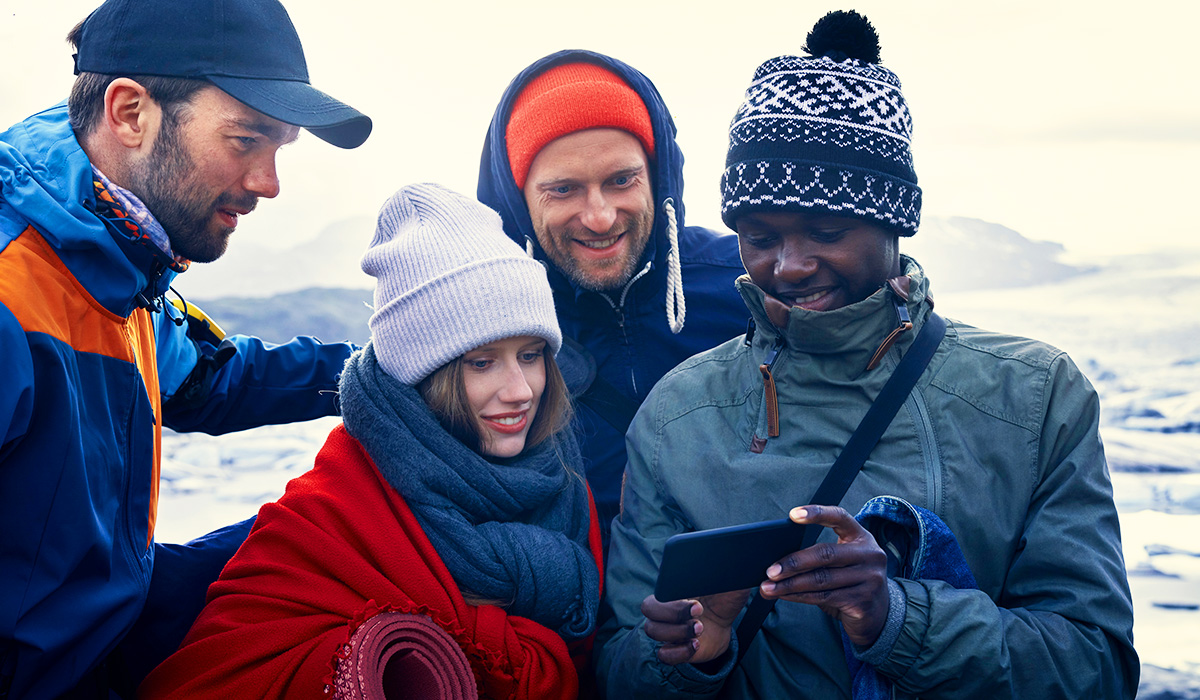 ALL ARE WELCOME
In Antarctica you'll see thousands of penguins eagerly nesting and feeding during the short summer months. There's also a rich variety of mammals. Since they haven't been hunted for decades, most species are more curious than afraid of humans. There's also an abundance of birds, with the mighty Albatross as the king of the sky. During the austral summer, Antarctica's shores are a feeding ground for thousands of whales. You can also see the torpedo-like leopard seal patrolling the shorelines, and the singing humpback whale as it acrobatically breaches the water.
But before we get to Antarctica, we get to explore one of the greatest cities in the world together… BUENOS AIRES, ARGENTINA!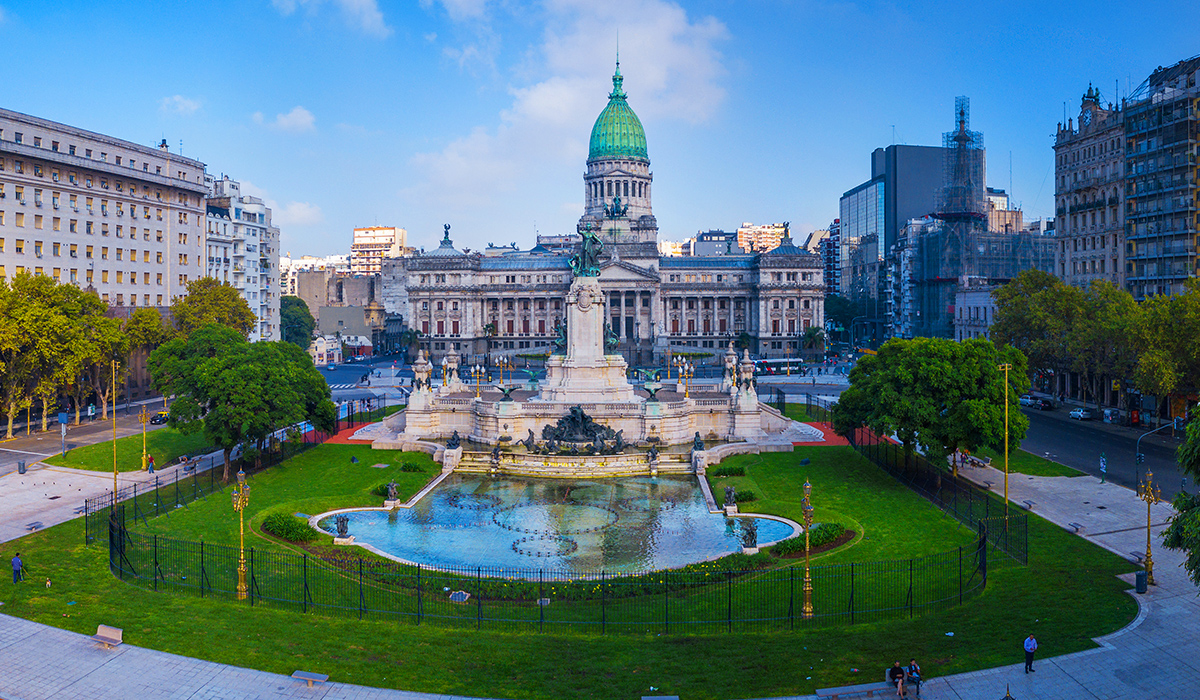 DISCOVER BUENOS AIRES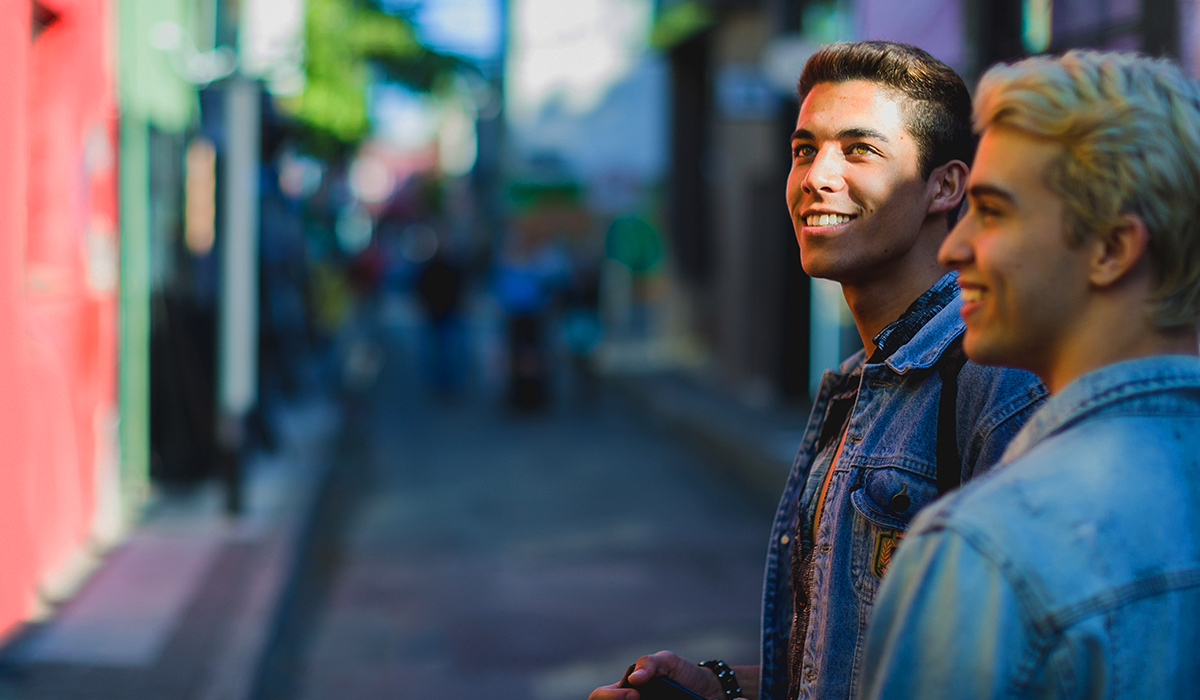 EXPLORE UNIQUE DISTRICTS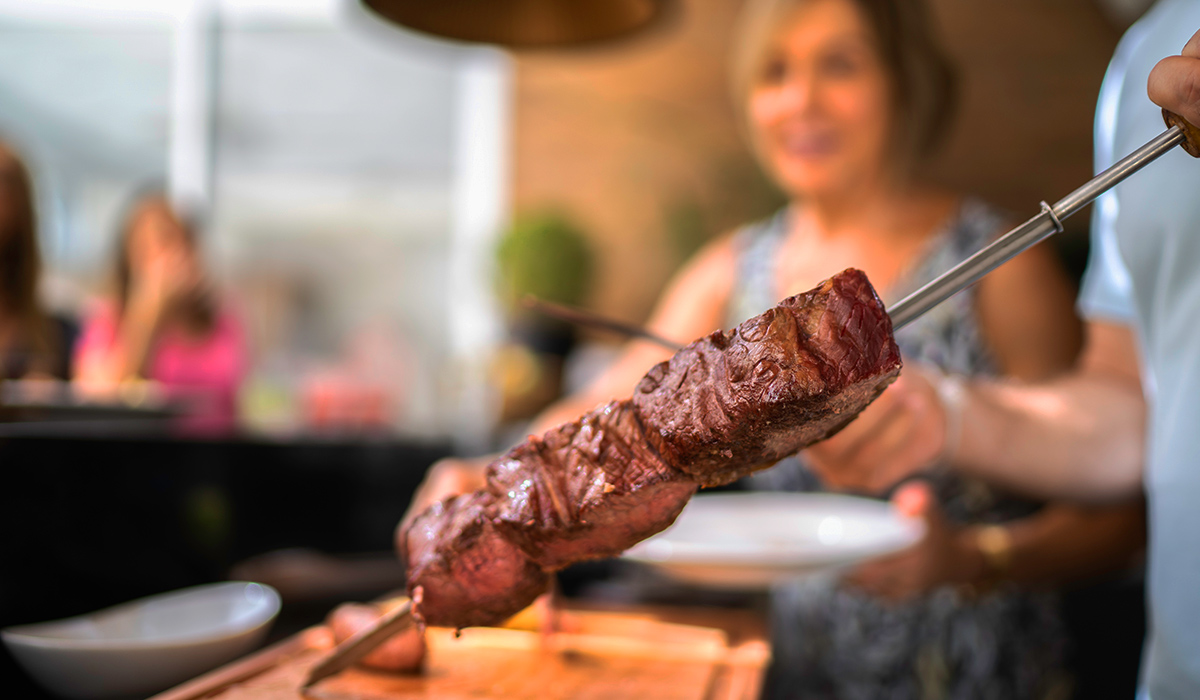 INDULGE LOCAL DELICACIES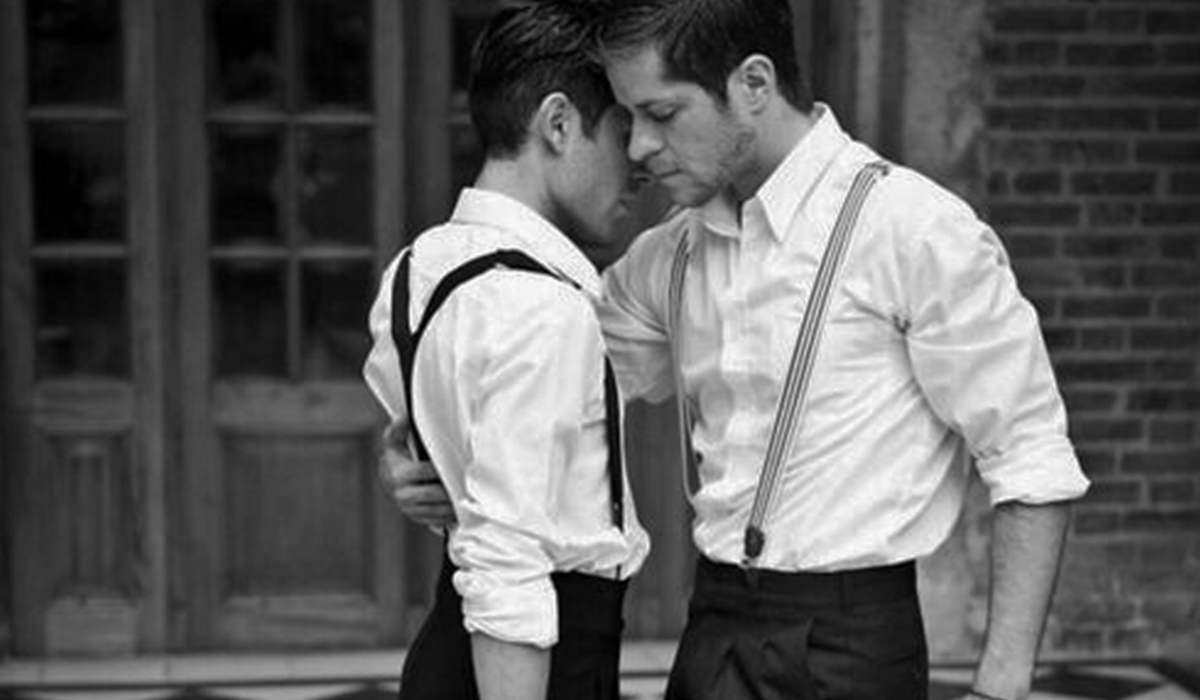 TANGO TILL DAWN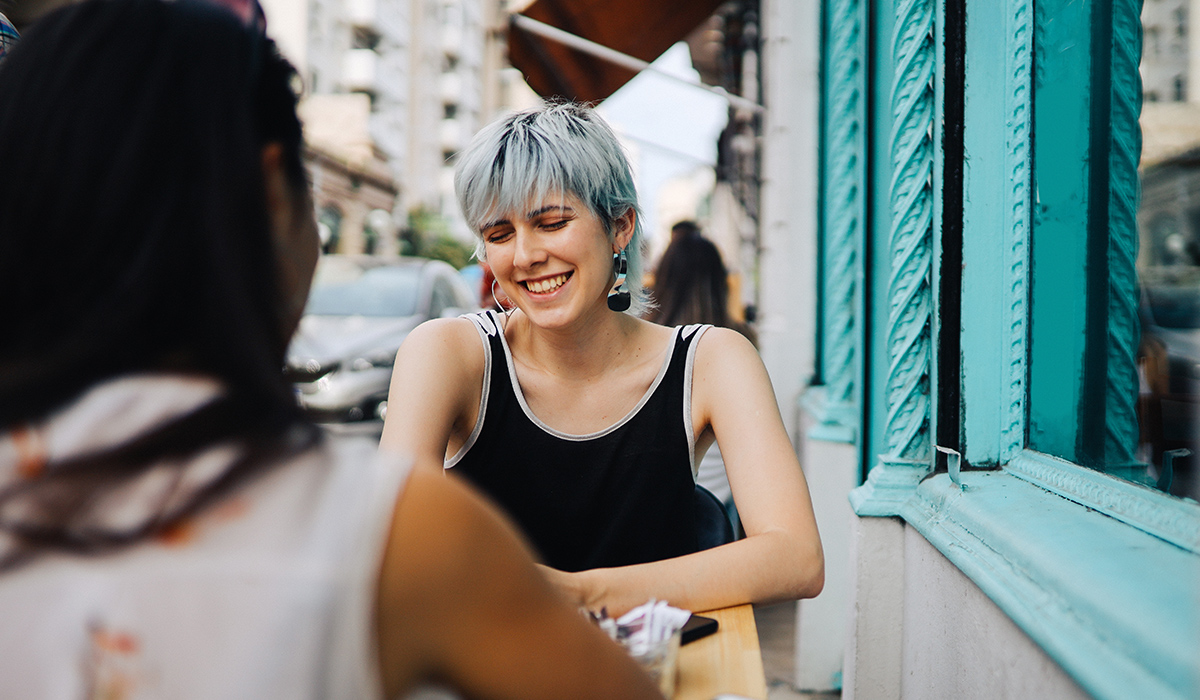 MATE (A DRINK) IN SAN TELMO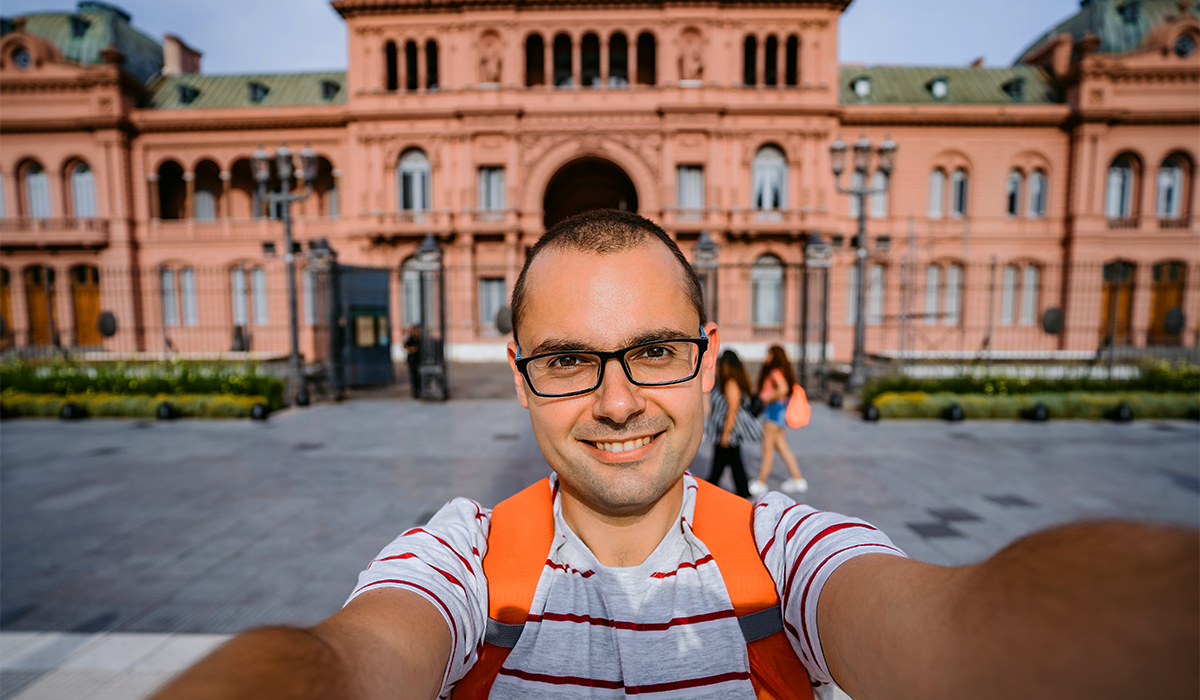 EVITA YOURSELF
Our journey begins under the warm summer sun of one of the world's most exciting cities, the "Paris of South America" – Buenos Aires, Argentina. We'll all meet up here for an overnight in this bustling town of beautiful people, delicious delicacies, and unique neighborhoods. Live your
Evita
dreams as you stroll past the Casa Rosada or visit her grave in Recoleta, sit in a churrascaria and enjoy the best steaks on the planet, or grab a tasty empanada to go as you stroll through La Boca or San Telmo. Your Dec 6 hotel is included in your VACAYA vacation package, but if this is your first time to Argentina, we HIGHLY recommend staying a couple extra days before or after our cruise to explore this cosmopolitan gem.
We recognize this adventure will be expensive for most, but we've layered in quite a few inclusions that will hopefully make it irresistible to global explorers. And obviously it's difficult for us to put a true value on this experience. As a wise man once said,
"The person who is able to express the feeling of being in Antarctica in words has probably not been there."
Minus all superlatives and by every account, this trip will be life-changing.
Our pricing includes all of the following:
Accommodations for 11 Nights (1-night pre-cruise hotel & 10 nights aboard Le Boreal)
4-Star Hotel:

1- night pre-cruise in Buenos Aires, Argentina Dec 6

Flights (approximately 3.5 hours):

From Buenos Aires (AEP) to Ushuaia (USH) Dec 7
From Ushuaia (USH) to Buenos Aires (AEP) Dec 17

Transfers:

From our Buenos Aires Hotel to AEP Airport to catch our charter flight to Ushuaia Dec 7
From USH Airport to Le Boreal Dec 7
From Le Boreal to USH Airport Dec 17

Breakfast at our Pre-Cruise Host Hotel on the morning of Dec 7
All meals onboard
Standard Alcoholic and Non-Alcoholic Beverages (top-shelf brands at additional cost)
Daily afternoon tea and pastries
Coffee & tea throughout the day
24/7 Room Service
24/7 Stateroom Service
24/7 Reception Desk
Daily small boat landings at approved sites and onshore exploration with the expedition team
Ice-cruising for an up-close encounter with icebergs, wildlife, and more
Onboard Satellite WiFi (One device at a time per person). Because we'll be sailing in some of the most remote locations on earth, we will occasionally encounter limited connection and reduced bandwidth. Streaming is not supported.
Professional English-speaking expedition guides, lecturers, and staff photographers
Loan of boots, trekking poles, and all equipment needed for any included optional activities
The VACAYA Touch

The Vacayan Hosts
Signature Entertainment
Themed Cocktail Parties
Social Activities
THE PONANT EXPEDITION TEAM
Made up of captivating and enthusiastic expedition leaders, naturalist guides, and experts, the Ponant expedition team will unlock the doors to pristine natural spots. During the outings on Zodiac® boats and onboard talks, the team will give you the key to discover points of interest and wildlife sightings, understand the traditions and ways of life of locals, and get up close and personal with this remote region.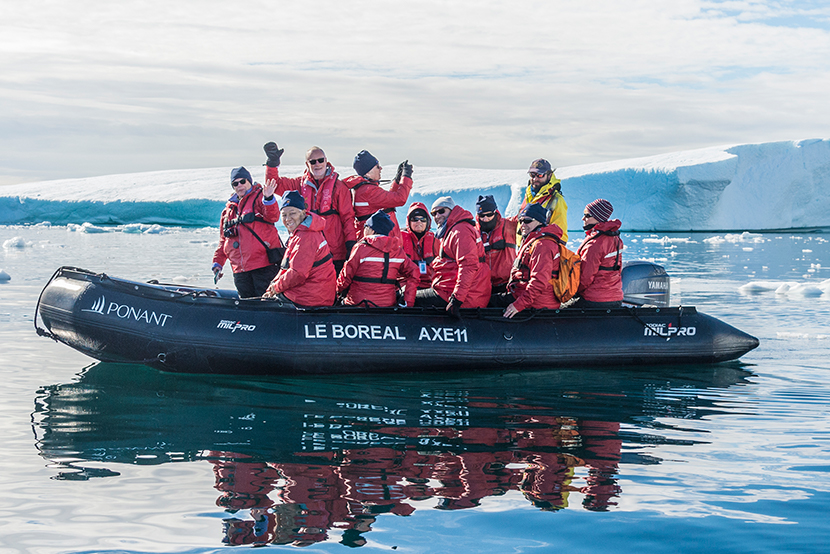 SMALL BOAT LANDINGS*
Included.
Each day, based on ice conditions, the Captain and the Expedition Leader will suggest Zodiac® outings or landings to discover the infinite riches of the Antarctic Peninsula: glaciers, ice floe, tabletop icebergs, mountain peaks that plunge straight into the sea, volcanic beaches, research stations, enchanting bays, and vestiges of the whaling industry.
The sturdy boats enable both water-based exploration and safe landings in otherwise inaccessible areas. You'll need to be fairly agile to board these, but there's otherwise no need to worry about traveling in them. In Antarctica it's mandatory to use rubber boots for all landings, so these will be provided to you. Landing operations depend on favorable conditions.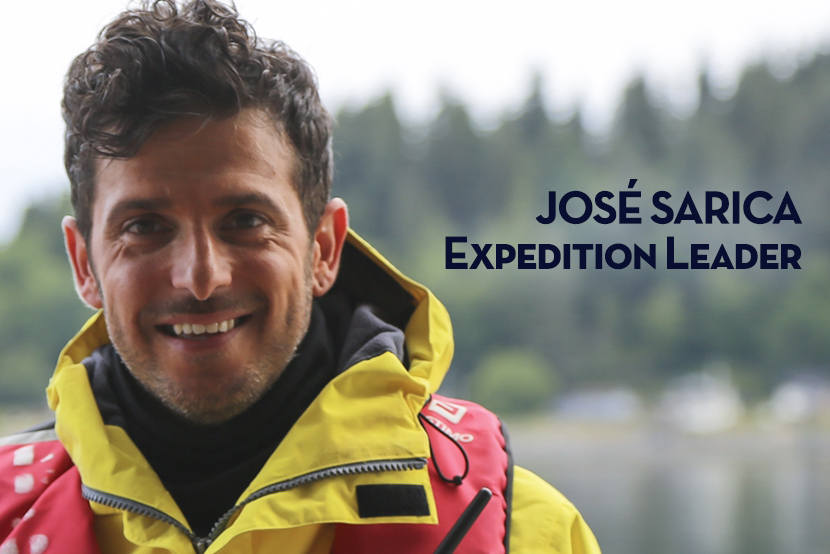 EXPEDITION LEADERS.
Included.
The ship's experienced expedition leaders and lecturers command an in-depth knowledge of Antarctica and offer a rich program of included activities designed to immerse you in our destination. On a regular basis, they'll conduct informative lectures on topics such as biology, history, and geology throughout the voyage. The lecture schedule will be announced every day in the onboard Daily Program. Expedition leaders like José Sarica bring your newfound knowledge to life in the field via the daily landings.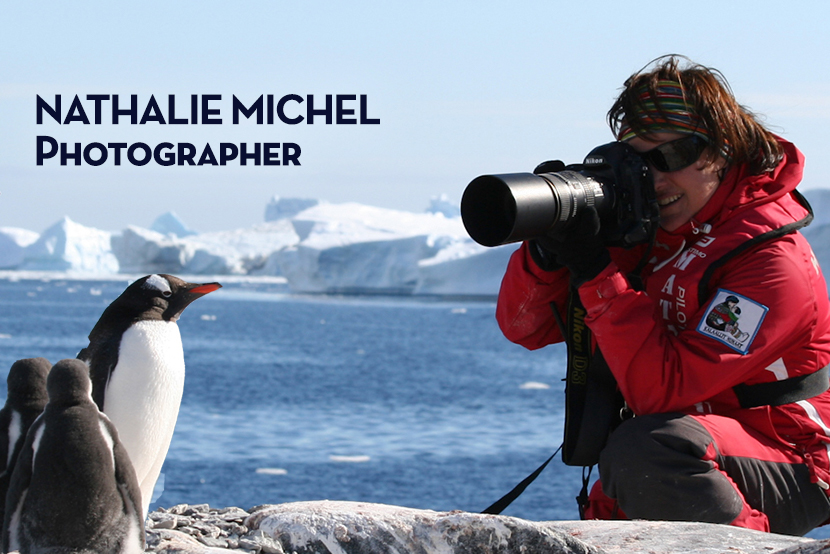 RESIDENT PHOTOGRAPHERS.
Included.
Le Boreal's onboard photographer will be there to assist you in the use of your photo equipment and to help improve your photo skills to successfully capture the White Continent. You'll also have the option to purchase all the photographs the staff photographers capture during the voyage on a DVD that retraces the entire story of the trip, complete with interviews with lecturers, naturalists, and the Captain. A stunning photographic "Best Of" includes all the highlights.
THE FRENCH TOUCH OF PONANT
As the only French cruise company, Ponant is an ambassador of the "French Touch" around the world. With French crew, discrete service, refined cuisine, and partners that embody the same spirit of excellence and refinement, Ponant does their utmost to maintain a unique cruising philosophy.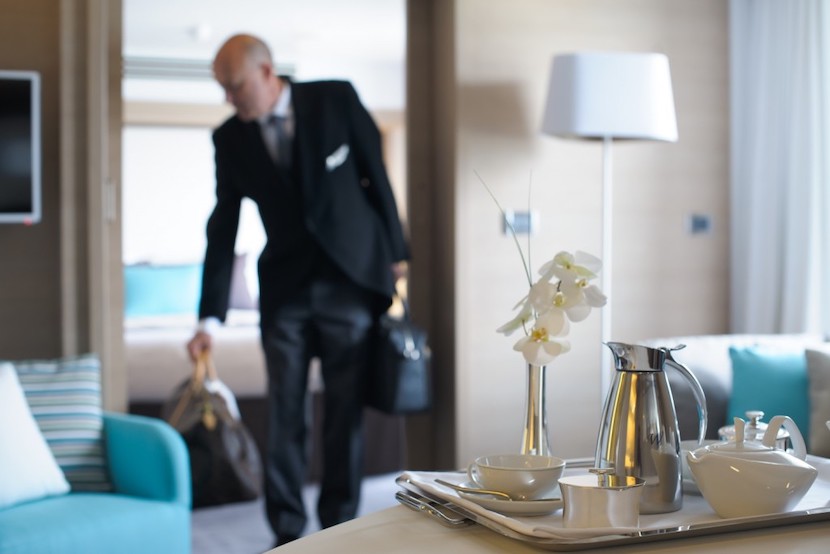 The French Touch means, above all, a French crew to welcome you and ensure your comfort and well-being throughout your cruise. In an atmosphere of elegant luxury, you'll find
5-Star Service
 onboard. It's a unique travel experience that's simultaneously authentic and refined.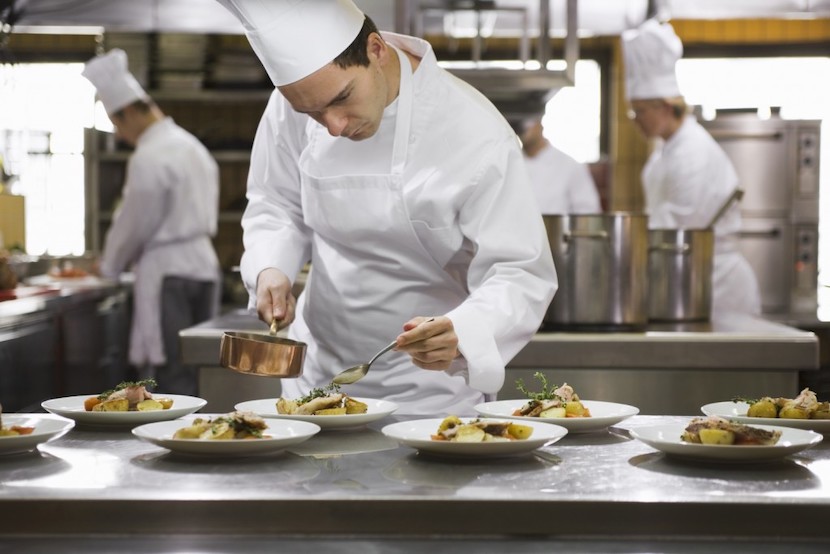 A FRENCH WAY OF LIVING.
Included.
The French Touch also means a way of living in which excellent gastronomy takes pride of place. Every day you'll discover fragrant flavors, carefully selected cheeses and wines, and delicious specialty breads & pastries from Maison Lenôtre. Maison Taillevent provides its fine selection of vintage wines by the glass, Maison Veuve Clicquot champagne is served at our gala cocktails, and delicious sweets from Ladurée bakery are on offer during afternoon teatime.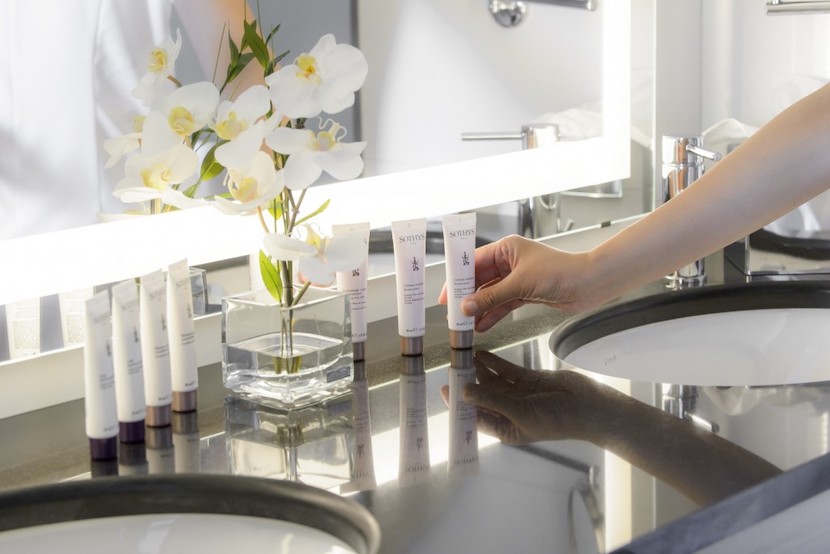 PRESTIGIOUS PARTNERS.
Included.
Finally, the French Touch is also evident in Ponant's choice of partners whose expertise and passion for their work is in line with VACAYA's quest for excellence: interior design by Jean Philippe Nuel, fabrics by Pierre Frey, delicate flavours from Le Palais des Thés, Hermès bath products in all staterooms and suites, spa care products by Sothy's, and signature perfumes from Fragonard.
A LIFE-CHANGING VACAYA LUXE EXPERIENCE AWAITS
Le Boreal, like Sisterships L'Austral, Le Soléal, and Le Lyrial, epitomizes the unique feel and atmosphere of the ships of the Ponant fleet. Subtly combining luxury, intimacy, and serene well-being, the ship has been designed to offer her guests both moments of conviviality and spaces conducive to peaceful tranquility and a sense of escape and getting away from it all. Her exterior and interior lines testify to the ingeniousness and refinement with which the Sisterships have been designed.
Le Boreal was built in 2010 and has led the way among Ponant's expedition ships for over a decade. She is a stunning vessel with sleek lines and an unusual dark-gray hull that makes her truly stand out. Le Boreal is decidedly upscale and unashamedly French. She's guaranteed to take your breath away.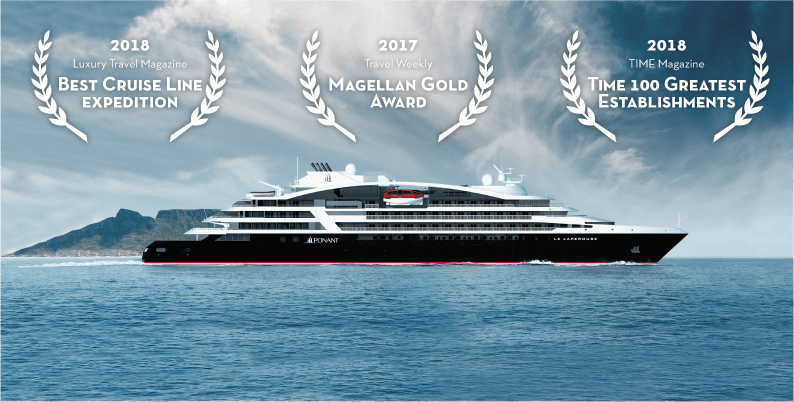 Le Boreal is one of the most luxurious expedition ships on the planet – a 5-star, perfectly-appointed vessel made for kings and queens and queens. Subtly combining luxury, intimacy, and serene well-being, Le Boreal has been designed to offer her guests both moments of conviviality and spaces conducive to peaceful tranquility and a sense of escape and getting away from it all. She is exceptionally well suited for expedition voyages to Antarctica.
With a maximum capacity of 200 passengers, Le Boreal will allow us to explore this virtually untouched land rich in wildlife in small, intimate groups, all in an atmosphere of undeniable luxury and casual elegance.

Marina
(Deck 2) – Each of our landings on Antarctica will start and end here, on the ship's platform that enables easy access to the Zodiac® outings with our Expedition Team.
LA LICORNE GASTRONOMIC RESTAURANT
(Deck 2) Located aft, prepare to indulge in the very best of French and international cuisine.
MAIN LOUNGE
(Deck 3) A perfect place to relax during the day and join VACAYA Piano Bar Sing-Alongs at night.
EXCURSION DESK
(Deck 3) Find information and book optional excursions (like the optional Sea Kayak adventure for 350 Euro) and activities.
THEATER
(Deck 4) Both Ponant and VACAYA entertainers bring this beautiful venue roaring to life.
GYM
(Deck 5) The ship features a well-equipped gym with panoramic ocean views.
HAMMAM
(Deck 5) Relax those muscles with a massage or in the thermal sauna with friends.
POOL
(Deck 6) Who'll brave a dip in the ship's pool? If you're not that adventurous, there's plenty of comfortable seating around to watch all the antics.
LA BOUSSOLE GRILL RESTAURANT
(Deck 6) Enjoy breakfasts, buffet lunches, and themed dinners in a relaxed atmosphere here.
PANORAMIC LOUNGE & LIBRARY
(Deck 6) You'll spend lots of time on the upper decks as you view in awe all that surrounds us. There's also a fantastic Library here with myriad books about Antarctica.
RESTAURANTS, BARS, & OTHER VENUES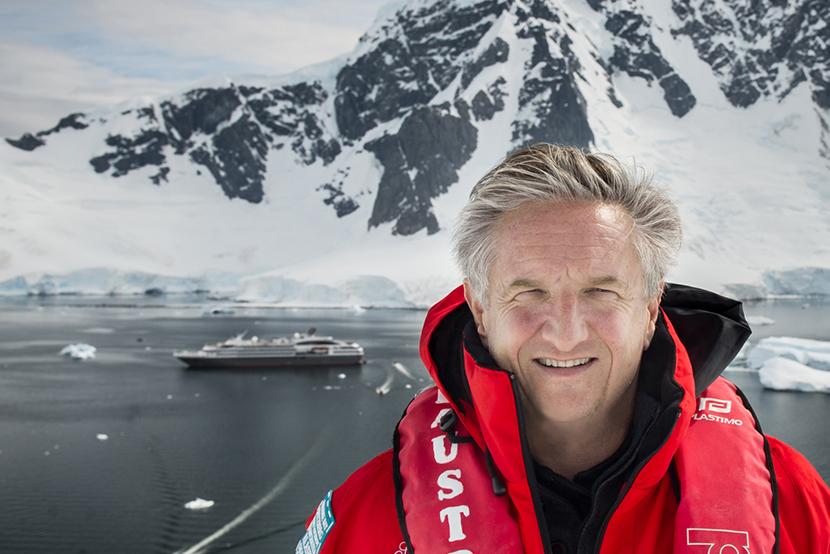 Le Boreal is purpose built as an expedition vessel with a higher ice-class and advanced navigation tools that allow her to ply Earth's polar regions. We believe that as an explorer you need an "expedition base-camp" that is not only practical, but luxurious, as well – something that combines all-oceans capabilities with safety, flexibility, and environmental friendliness. Le Boreal was selected by VACAYA because she's simply the best expedition ship imaginable.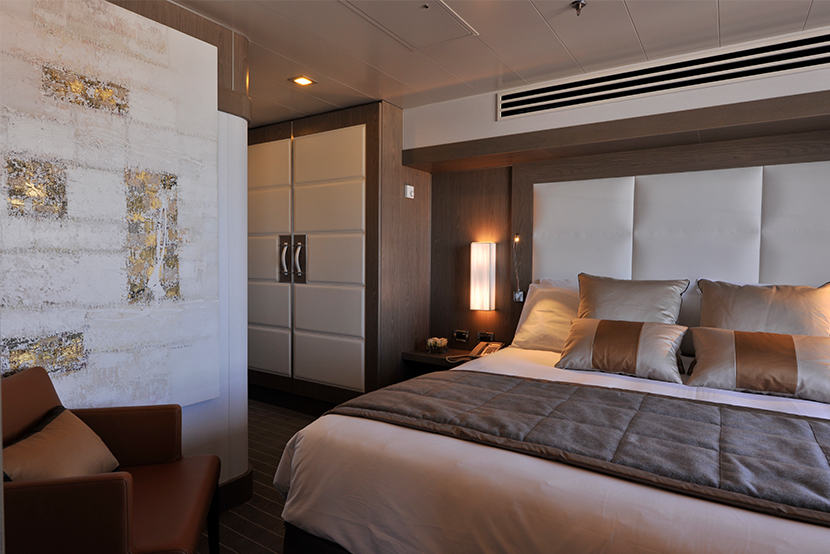 122 elegantly designed staterooms and spacious suites boast a warm and contemporary interior design by Jean-Philippe Nuel. The designer took direct inspiration from the destinations and cultures explored during Ponant's stopovers and then punctuated the design with beautiful ethnic touches.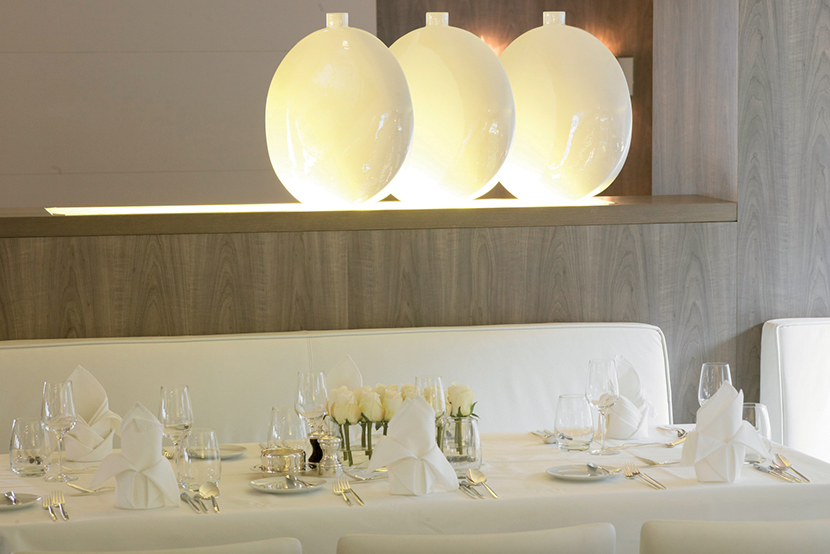 Faithful to Ponant's commitment to spreading the French way of life around the world, they always pay special attention to the meals they serve throughout the day. Ponant's talented chefs craft high-end menus so you can enjoy the delights of a refined table. They share their passion for premium produce with guests, enriched with the inspiring flavors of the region.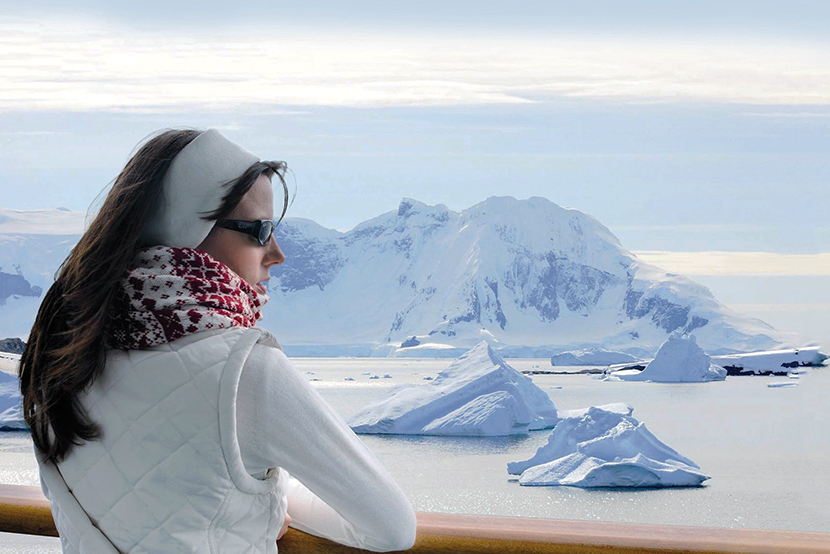 The ship has spacious outdoor areas. They are perfect vantage points to sit back, relax, and watch this fascinating new world glide by.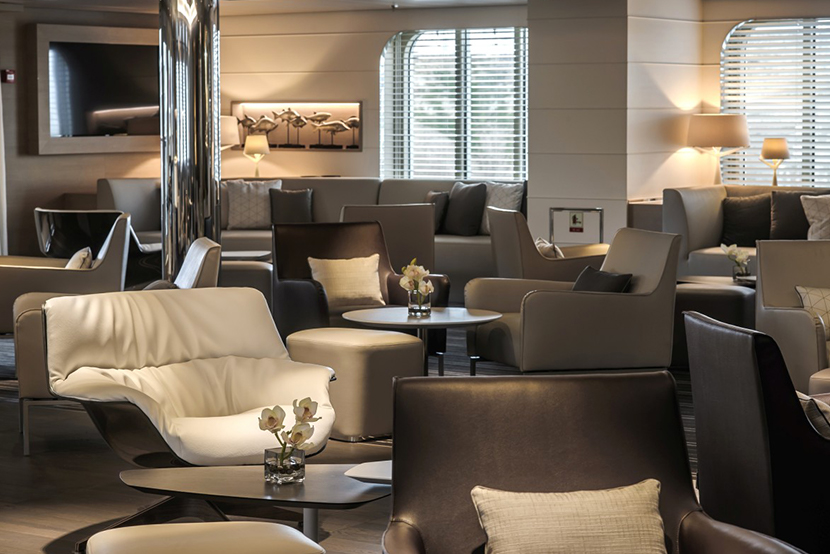 LOUNGES & BARS.
Included.
Different lounges enable our guests to socialize and share moments together during their cruise. Our ship features the Main Lounge, an ideal place to meet over a drink and watch daytime or evening events; the Panoramic Lounge, an intimate piano bar with a unique view of the horizon; and the outdoor bar, a relaxation area with access to the pool and solarium. The main lounge can accommodate all guests for VACAYA's social activities both day and night.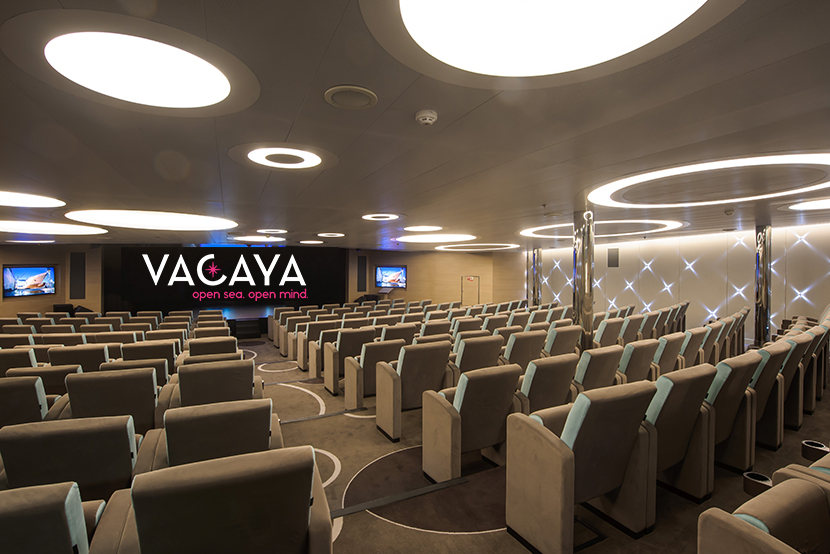 The theater seats all guests and is equipped with the latest sound and lighting technology. This will be the showcase venue for VACAYA's and Ponant's entertainment line-up, who are all complements to the true star of this voyage, Antarctica.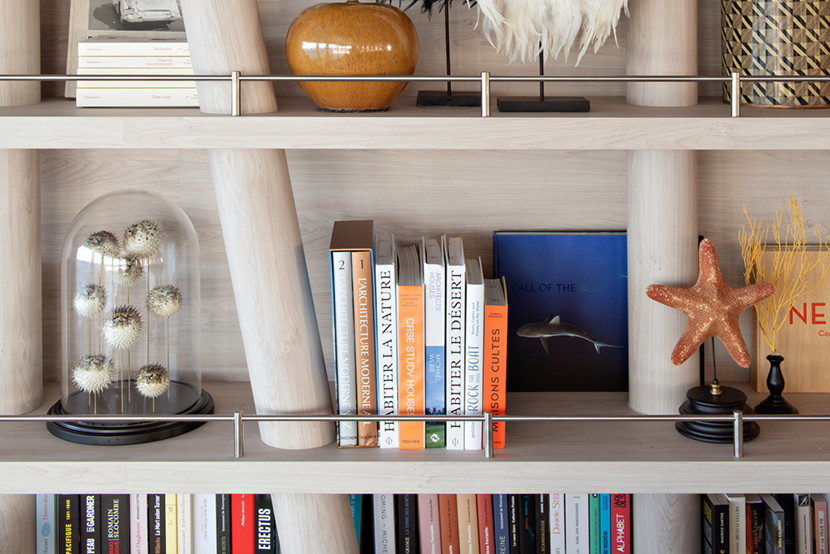 With education a big part of any expedition to Antarctica, the ship has a well-stocked selection of books on different topics that will enrich your experience.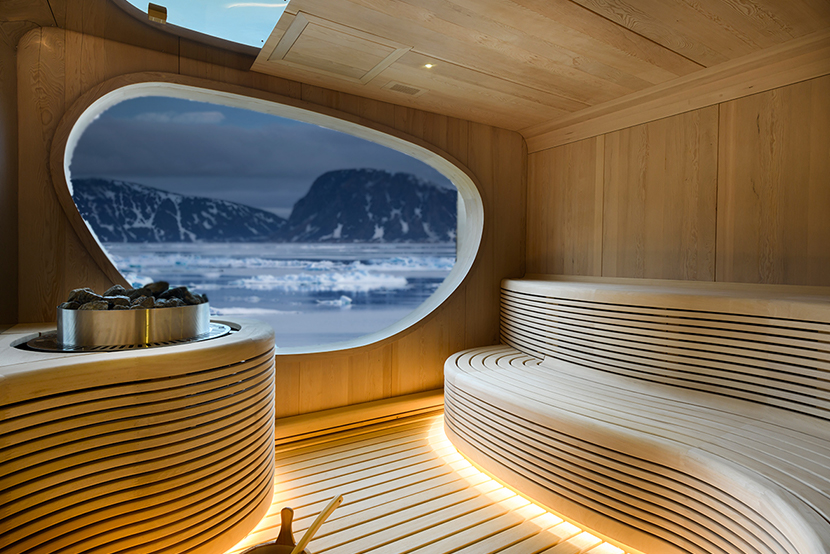 Le Boreal offers a gym, hammam, and outdoor pool, available to all guests. Opening hours will be announced onboard.
Breathtaking Landscapes
Astonishing Wildlife
Passionate Nature Experts
An Explosion of Whites, Blues, and Turquoise
Cherished Lifelong Memories
Day 1 – Dec 6
Arrive in Buenos Aires
Day 2 – Dec 7
Flight to Ushuaia – Embark @ 5pm
Day 3 – Dec 8
Drake Passage Crossing
Day 4 – Dec 9
Drake Passage Crossing
Day 5 – Dec 10
Antarctic Peninsula
Day 6 – Dec 11
Antarctic Peninsula
Day 7 – Dec 12
Antarctic Peninsula
Day 8 – Dec 13
Antarctic Peninsula
Day 9 – Dec 14
Antarctic Peninsula
Day 10 – Dec 15
Drake Passage Crossing
Day 11 – Dec 16
Drake Passage Crossing
Day 12 – Dec 17
Disembark 8am – Flight to Buenos Aires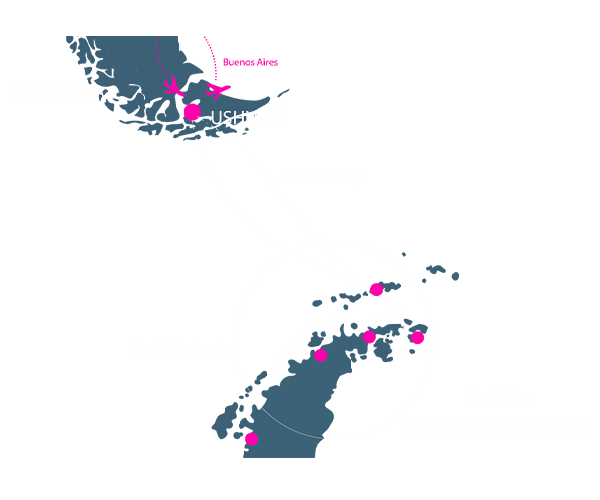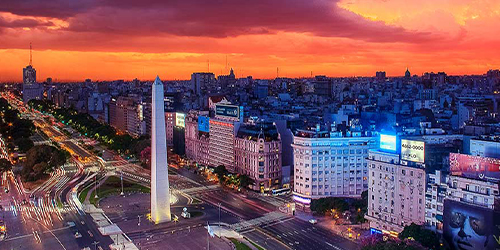 ARRIVE IN BUENOS AIRES
TUESDAY, DECEMBER 6, 2022
Our adventure starts with an overnight in one of the greatest cities in the world, Buenos Aires, Argentina! Tonight's 4-star hotel is part of your package and the night is all yours to mix and mingle with fellow guests as we all prepare for the adventure of a lifetime!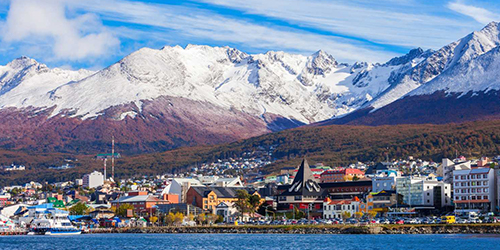 THE ADVENTURE BEGINS – FLIGHT TO USHUAIA
WEDNESDAY, DECEMBER 7, 2022 | BOARDING 5PM
This morning, we all fly together from Buenos Aires to Ushuaia (flight included with your purchase), where we'll board Le Boreal. Settle in and get ready for two extraordinary days crossing the Drake Passage. Seafarers have navigated these tricky waters for centuries and now you'll follow in their footsteps as we make our way to the Antarctic Peninsula.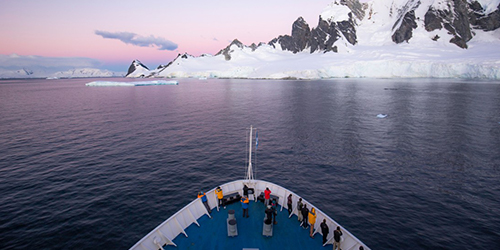 OUR FIRST SEA DAY – THE DRAKE CROSSING
THURSDAY, DECEMBER 8, 2022
Will we have the Drake Lake or the Drake Quake today? Only time (and sea conditions) will tell. But either way, today will be all about enjoying our ship, fellow adventurers, and preparing for our first steps on the continent.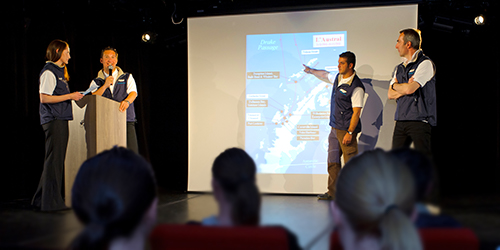 TRAVELING WITH RESPONSIBILITY
FRIDAY, DECEMBER 9, 2022
Today, our Antarctic Expedition Team will lead in-depth lectures on science, history, biology, geography, geology, and culture to provide context to our voyage and help us understand the unique destination we're about to experience. You'll also learn how to make your visit as safe and as sustainable as possible. We're getting close now and both the sea and the sky will change dramatically. Icebergs – both large and small – begin to appear and if we're lucky, we'll get to see lenticular clouds, which are only seen with any regularity over Antarctica and are a true otherworldly sight to behold.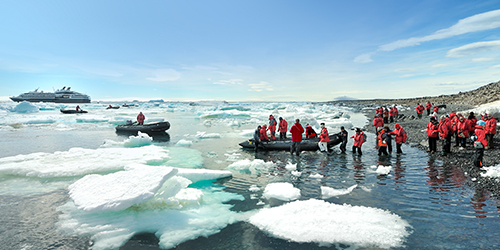 THE ANTARCTIC PENINSULA
SATURDAY, DECEMBER 10, 2022
So few people have had the opportunity to actually walk on Antarctica. Today, you make history by becoming one of the lucky few who've had the chance to explore this land of extremes. Antarctica never fails to inspire awe and wonder, with white horizons above oceans full of icebergs and whales. Perhaps even more awe-inspiring will be your encounters with the huge colonies of penguins.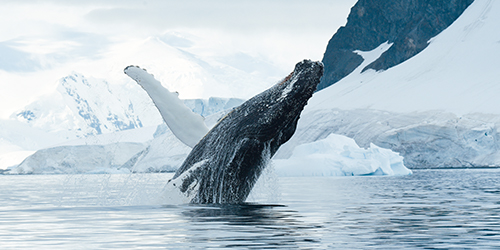 THE ANTARCTIC PENINSULA
SUNDAY, DECEMBER 11, 2022
Succumb to the magic of a place unlike any other. To this day, the mythical Antarctic Peninsula still holds real fascination and promises its visitors unforgettable moments. Throughout your adventure in this icy realm, you'll find yourself surrounded in spectacular shades of blue and white, with exceptional wildlife all around you. Penguins, humpback whales, seals, and giant petrels are at home here, as are elephant seals, fur seals, Antarctic minke whales, and orcas.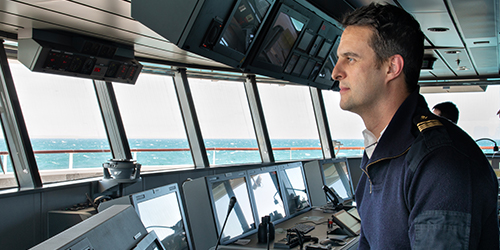 THE ANTARCTIC PENINSULA
MONDAY, DECEMBER 12, 2022
Le Boreal's Captain decides where we go today. No matter where we land, you're sure to see sights you've never seen before, and there's no more humbling a feeling than that. Think about this for one second… at times, you will be the first man, woman, or non-binary person in history to walk on that bit of earth. How's that for life changing?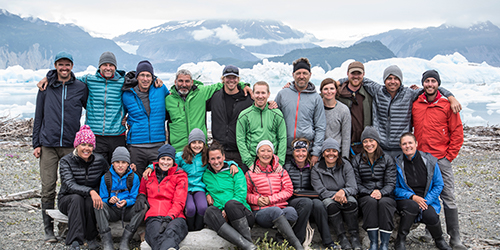 THE ANTARCTIC PENINSULA
TUESDAY, DECEMBER 13, 2022
Our Expedition Team will lead ice-cruising and landings at every opportunity to come ashore and explore the impressive Antarctic scenery. From deck, there are great chances to spot whales. Of course, this is true wilderness, so nature is in charge, but our experienced Captain will work with the elements to create the best possible itinerary for our adventure.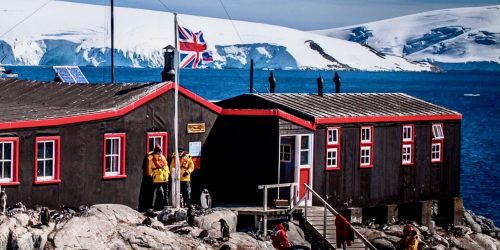 OUR FINAL DAY IN ANTARCTICA
WEDNESDAY, DECEMBER 14, 2022
Your entire view of our planet and of your place on it will have evolved completely by this day. Take in the wonder and the incredible beauty one last time. If we're lucky, perhaps we'll get the chance to visit the Penguin Post Office in Port Lockroy, Antarctica today. It was built back in 1944 and hasn't changed much since. This is an actual working Post Office where you very well might be able to send truly unique postcards to friends and family from the bottom of the earth!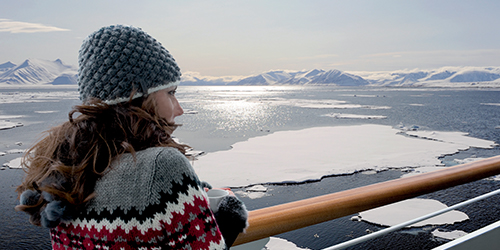 WE BEGIN THE JOURNEY HOME
THURSDAY, DECEMBER 15, 2022
After exploring this exhilarating continent, we set course back to civilization. Spend the day at sea recapping your experiences, having fun onboard, or just relaxing on deck, spotting the many sea birds which follow our ship.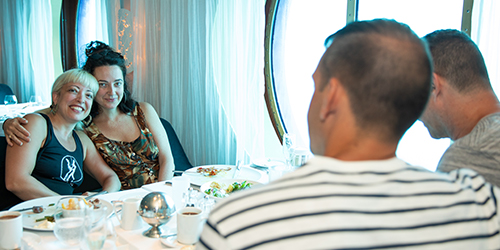 NAVIGATING THE DRAKE
FRIDAY, DECEMBER 16, 2022
After 10 days of adventure, you'll have stories and memories that'll last a lifetime. Today is our last full day together, so make the most of it no matter where the day takes you.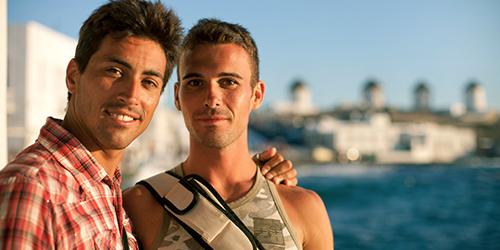 ARRIVAL IN USHUAIA, ARGENTINA
SATURDAY, DECEMBER 17, 2022 | DISEMBARK 8AM
Today, our journey together comes to an end as we all fly from Ushuaia to Buenos Aires' EZE Airport (flight included). From there, there's no telling where you'll go! Buenos Aires is one of the world's great cities and it's a warm summer weekend! We highly recommend staying a few extra days to explore on your own.
While we work tirelessly to craft the perfect itinerary for each trip, it's always subject to change based on weather, sea, and myriad other conditions.
When you book online directly with VACAYA, you'll enjoy 24×7 access to your booking information, Pay-In-Full bonus offers, No-interest monthly payments, AIRLINE DISCOUNTS, and our BEST RATE GUARANTEE!
While our Solo Traveling with Ease Program (STEP) has been sunset, we offer some great recommendations for finding a roommate HERE.
When you book directly with VACAYA, you'll enjoy immediate and exclusive benefits including:
BEST RATE GUARANTEE
NO-INTEREST MONTHLY PAYMENTS
AIRFARE DISCOUNTS

Don't see your first choice in room category? Upgrades that become available will be prioritized to guests who've already booked their second choice. To be placed on our upgrade waitlist, book your second choice and then email your desired category to info@myvacaya.com. Be sure to include your reservation number and full name. We'll reach out to you if your name reaches the top of the upgrade list for your selected category(ies).
Port & Admin Fees are 427 USD per person.
Pre-Paid Gratuities are 227 USD per person. 100% of these gratuities go to onboard staffers, including your stateroom attendant, the culinary services staff, the behind-the-scenes hotel services staff, and the myriad department heads who work with their teams around the clock to create a flawless VACAYA experience for you.
Solo guests in their own stateroom pay double Gratuities and single Port & Admin Fees.
Because of the unique nature of this cruise, adding a 3rd or 4th guest in a stateroom/suite is not possible on this sailing.
Room descriptions and sizing have been provided to us by Ponant and we are not responsible for variations. Room layouts vary within the same category.
Upon booking outside of 300 Days – 10%.
At 300 Days (February 9, 2022) – 25%.
At 240 Days (April 10, 2022) – 50%.
At 180 Days (June 9, 2022) – 75%.
At 120 Days (August 8, 2022) – 100%.
Upon booking through 300 Days (February 9, 2022) – 10% of total.
From 299 (February 10, 2022) to 240 Days (April 10, 2022) – 20% of total.
From 239 (April 11, 2022) to 180 Days (June 9, 2022) – 40% of total.
From 179 (June 10, 2022) to 120 Days (August 8, 2022) – 60% of total.
From 119 (August 9, 2022) to 90 Days (September 7, 2022) – 80% of total.
From 89 (September 8, 2022) to 0 Days (December 6, 2022) – 100% of total.
Round-Trip Flights from your home city to and from Buenos Aires
Transfers from Buenos Aires Airport to our Host Hotel
Onboard Laundry
Gift Shop Purchases
Optional Excursions
Be sure to read VACAYA's Terms & Conditions, which include the Payment/Cancellation/Refund Policies for all reservations. Please note that cancellation fees apply from the time of booking.
For real-time availability, proceed by clicking BOOK NOW. With ever-shifting inventory, a category that shows availability on this page may no longer be available when you attempt to book. If you need help finding the perfect room in another category or to add your name to our wait list for a sold-out category, feel free to email The Vacayans at info@myvacaya.com and we'll be happy to assist you.
You may pay in full at the time of booking. Unless you later modify your reservation, no further payments will be necessary. BONUS OFFER: Paid-in-Full Reservations made through May 31, 2021 will receive $200 off per person/$400 off for solo travelers in their own room.
Your initial deposit is due at time of booking. Then, your remaining monthly payments will be calculated using the number of months between your booking and the final payment due date. Payments will be charged on the 1st day of the month, the 15th, or the last day of each month (determined automatically depending on the day of the month you book). Payments will be charged to your credit card on file. If your credit card details change at any time, simply update the info in our system prior to your next month's payment date. Please note declined payments are subject to a convenience fee. For more information, explore our Automatic Billing FAQs and our Terms & Conditions.
There is one question every traveler across the globe universally faces: should I purchase Travel Insurance? It's natural to ask yourself, should I spend the extra dollars to protect my vacation investment? Or do I leave it in the hands of Lady Luck and hope for the best. At VACAYA, we've always believed Trip Insurance was critical to the vacation planning process. That's why we took special care to integrate the purchase opportunity into our online booking process. Pre-pandemic, the main reason to buy insurance was to assure your safe return home if something were to happen to your health while on vacation. That's because quality insurance covers medical evacuation so people don't have to pay medical emergency transportation expenses out of their own pocket.
With Covid-19 in our lives for the foreseeable future, we now have an even stronger rationale for recommending Trip Insurance. "Cancel For Any Reason" insurance has quickly risen in popularity, and for good reason. If you decide you don't want to travel after the cancellation penalty period has begun, this type of insurance covers most if not all of your cancellation fee. It's also a great way to help honor your Social Contract with VACAYA.
So go ahead and buy that bucket list trip, but protect your health and your investment by purchasing Trip Insurance. ❤️