Finding the perfect resort to host VACAYA is like searching for a mythical unicorn – a nearly impossible task. And there's a reason companies tend to find a resort they like and then stick with it for all time.
Out of 100 resorts in any desirable destination, perhaps only one or two are even willing to consider a one-week buyout. The reasons are many, but resorts know that buyouts tend to affect both the week before the buyout and the week after, reducing sales to a level many revenue managers consider to be too big of a financial risk. So, they just say, "No, thank you. Not interested." Of the three or four resorts actually willing to discuss a buyout, they have to meet multiple physical requirements to even be considered by VACAYA. They must:
Be in an ideal location within a destination people want to visit.
Offer the right number of rooms (meaning the resort can't have too many or too few).
Have a theater space.
Provide a party space (or two).
Have multiple dining outlets.
Be available at a sensible price. This almost certainly means all-inclusive of accommodation, food, and drinks. Those only exist in certain parts of the world where labor prices can sustain such a business.
After those requirements are considered, if we're left with ONE option standing, it's like finding that proverbial unicorn.
Assuming the basic requirements have been met, the secondary "wants" are then negotiated:
Keeping venues open past 11pm (which is the standard closing time for most) at a cost that makes business sense for VACAYA.
A clothing-optional sun space.
A "Red Light District."
Our list of requirements and "nice to haves" are just that. If we fall in love with a property that doesn't tick every box, we begin to make compromises, just like you do when buying a new home or renting a new apartment. The same basic model applies here.
Now, let's talk history. The first two resorts we used – UNICO and Hyatt Ziva – were not only unicorns, they were heaven-sent one-of-a-kind unicorns. Those who traveled with us to those resorts will remember the stories of how they came to be: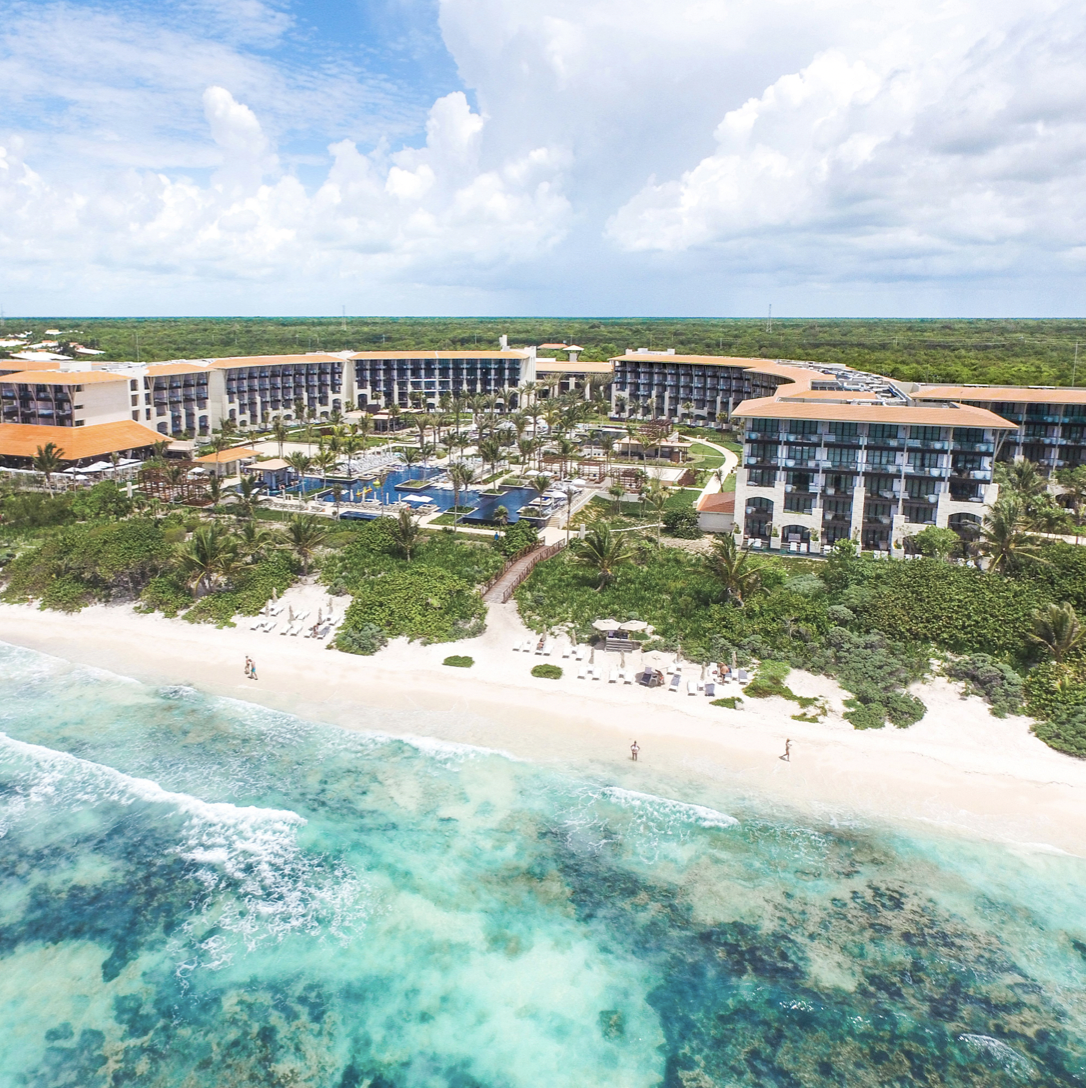 UNICORN #1

UNICO launched at almost the same time as VACAYA, and they were looking to make their mark with the LGBT+ community. So, their partnership with us came with a whole host of compromises on their side to bring us to that fabulous 5-star resort. The chief compromise was price. They undercut their rack rates by over 50% to win VACAYA's business. And you'll remember back then we said, "This truly is a once-in-a-lifetime opportunity, and we'll never see prices this low again. So, take advantage of them while you can." And many of you did! And yes, we agree; UNICO is one of THE BEST RESORTS anywhere. If we were to charter UNICO again today, we'd be looking at a starting retail price around $3,400 per person for standard rooms and $8,500 per person for suites. It's also worth pointing out those prices no longer include excursions or spa treatments like they did back in 2019.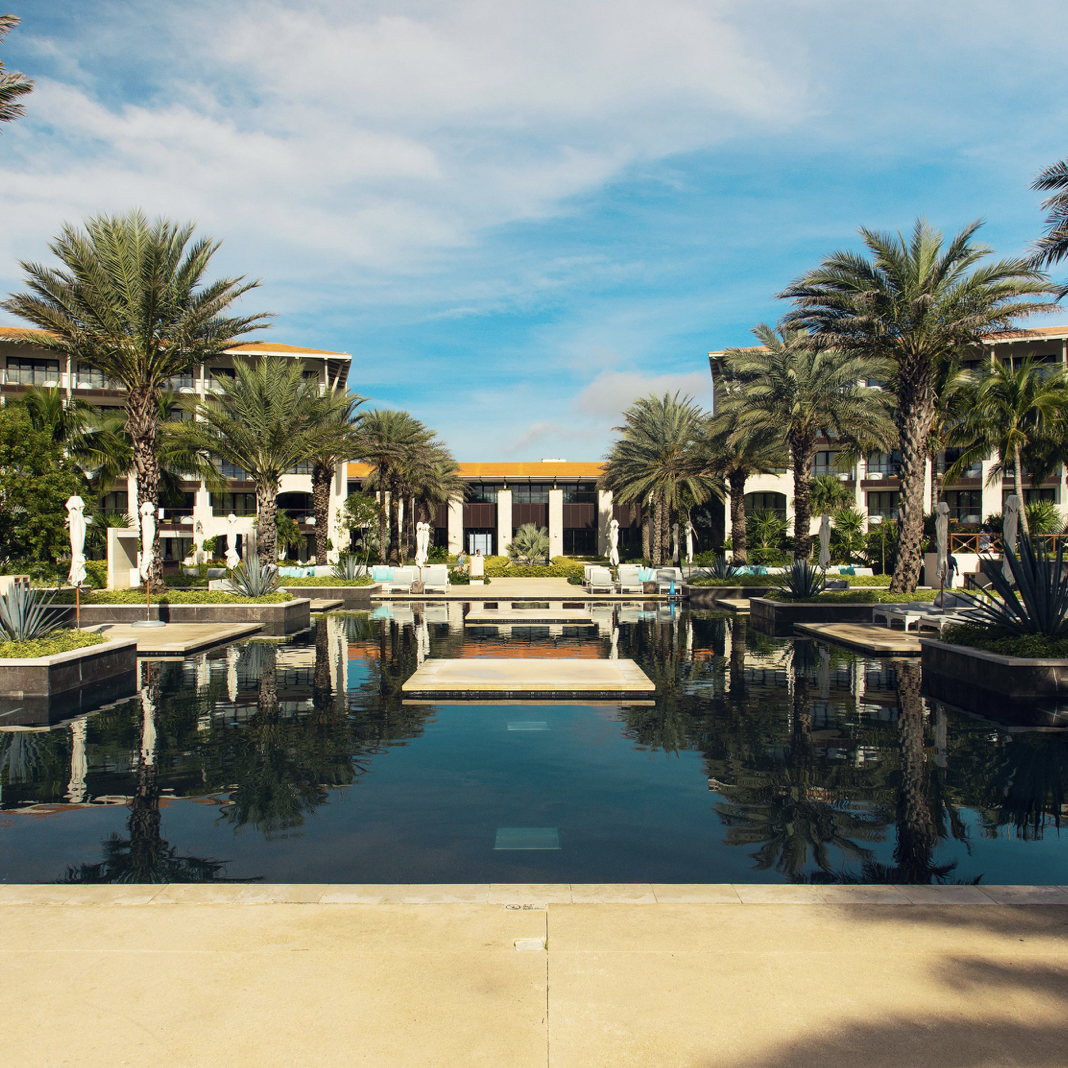 UNICORN #2

Year two at UNICO saw a median price increase year-over-year of more than 30% as UNICO began to see well-deserved increases in brand recognition and their average occupancies began to push 90%, due in large part to the LGBT+ community embracing them and sharing their experiences at the resort with others. That was their plan, and it worked, to the ultimate detriment of VACAYA. So, although we returned to UNICO in 2020, we did so at a much higher buyout price. Ultimately, we weren't able to sell UNICO's 400+ rooms at that higher price point. What truly saved us (and it's a weird thing to be thankful for) was the pandemic. Although we were contractually obligated to still conduct our week there because the hotel was open for business, resort occupancies at that time had been reduced by federal mandate to 30%. That is what saved us with that buyout. Had the pandemic not happened, and had our community members simply refused to purchase our UNICO week at the much higher price points, it would have been a total loss for us. Divine intervention? Hard to say, but it certainly felt like that in that moment when the whole world was falling apart.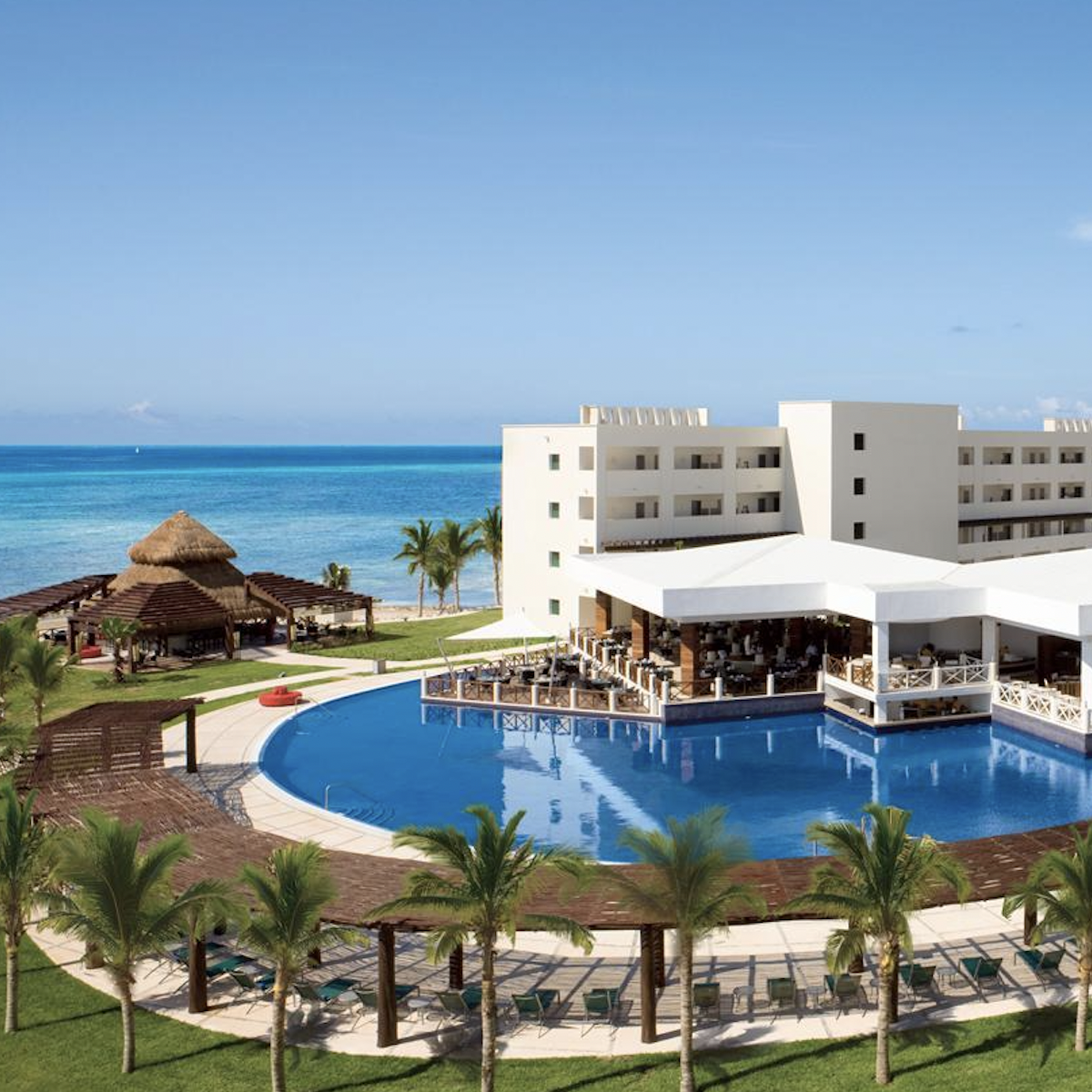 UNICORN #3

In our third year, you'll recall we were scheduled to take over a lovely 3.5-star property called Panama Jack in Playa del Carmen, which came in at a fairly low price (the main driver for our resort programs). However, due to a series of unfortunate climate change-related events involving the erosion of their beach, the hotel wasn't able to host us. So, the hotel ownership group offered us an upgrade as a replacement at the same price as the much lower-priced Panama Jack (something hotels and cruise lines are required to do when the original property can't fulfill their obligations: "a substitute of equal or better quality"). That upgrade was the soon-to-be-finished Hyatt Ziva. That property had MANY things to love about it, but, as those who were there will remember, the hotel wasn't ready for us even after myriad promises made to the contrary (the pandemic's slowdowns and supply chain issues ended up delaying completion more than anyone could have ever predicted). Then, of course, there was the unfortunate shooting incident. We believe that if the circumstances had been different, Hyatt Ziva really could have developed into one of those elusive unicorns. And who knows? After more time has passed and healing has occurred, perhaps we'll find ourselves back there (or at one of the hotel group's other properties). From their willingness to allow us to host our Red Light District to the party space over the water, it really had a wonderful layout that served our guests' needs well. If we were to charter Hyatt Ziva again today, the retail price would likely start around $2,500 per person for standard rooms and $6,500 per person for the lower-level suites.
Our goal has always been to find four distinct properties that fit us perfectly and then rotate through each one of those resorts every four years. That way, if our guests have a favorite, they'd always know it's coming back in four years. That's
still
our goal, and we remain confident we'll be able to do that as the years go by. For now, though, we're still searching for our "magic four" resort unicorns. In Hilton Vallarta Riviera, we feel we've found one. Let us count the ways:
They are willing to offer buyouts. You'd be shocked to know how few there are in Puerto Vallarta. Hint: you wouldn't want to stay in most of them, or they're way outside the city. We've checked for you!
A resort with a nearly perfect location (less than 10 minutes from Zona Romántica) in a gay-friendly city we all love.
Just over 400 reasonably priced rooms (the Goldilocks of room counts for us) that have been renovated to a higher standard than other equivalent hotels in the area.
ALL ocean-facing rooms (we've never seen this anywhere – not UNICO, not Panama Jack, not Hyatt Ziva, not Club Med, not anywhere). And that leveling of the playing field for all our guests to experience such a stunning view from their room (no matter the price they've paid) is very important to us in delivering an incredible benefit at a value-driven price point. This resort delivers that in spades.
A beautiful beach with a protected cove and no seaweed in the water or on shore to stink up the place.
Could the food at Hilton be better? Sure. And we're working on that for 2023. From optimizing the number of buffet items to put the emphasis on quality over quantity to focusing on the most popular menu items in the International Restaurants to speed up the time it takes to get food from the kitchen to your table, the resort has already shared their learnings with us regarding your culinary preferences and they're excited to show you what they're cooking up for 2023 (including updated gluten-free and vegan options that are clearly marked).
Could there be a Red Light District? Possibly. We're working on that for 2023, as well, now that the resort knows you and understands what makes VACAYA preferred by our guests.
Could the V-Dances have been in a shadier spot? Definitely, and we're already re-drawing that plan for 2023.
Could there be more Hilton and VACAYA staff members? Without a doubt. As we've shared now for almost a year, every hospitality company out there is in the process of rebuilding their staffs as the global shortage of hospitality workers begins to level off. Hilton's crew for our week included 40% of staff members who were brand new to their jobs, brought in just to serve us as the first sold-out week since before the pandemic. Now that higher occupancy levels will become more common for Hilton, these new staff members will soon become permanent members, able to not only serve you better, but to share their love for you and our community, as well. We'll also conduct even more LGBT+ sensitivity training prior to next year's event so you'll be welcomed even more warmly.
Could there be more activities off-resort? We're already working with Amstar and local LGBT-owned tour operators to offer a wider variety of authentic experiences, from the philanthropic to clothing-optional boat trips.
Could there be a wider variety of music everywhere? Always. Music is subjective, of course, and for every person who doesn't like one style, there are an equal or greater number who do. So we'll continue mixing up our playlists and our DJs to bring you music you'll love with vocals you can sing along to.
Could check in be smoother? One of the reasons so few hotels are willing to do full-resort buyouts is because of the operational strain it puts on changing over nearly every room on property in a single day (which is an enormous undertaking they never face during regular operations), and having an entire resort of people checking in within a few hours. Do we wish lines could be eliminated altogether? Of course. But looking at 400 rooms all getting changed over at once and 700-800 people all checking in at once, it would be a lie for us to say we can eliminate those waits altogether. As Hilton reaches full staff levels, we can certainly have them dedicate more workers to the administrative tasks of check-in and we're already discussing relocating the check-in location and optimizing the procedure, but there's always going to be a wait. What we can promise is that we'll have bountiful drinks nearby as you wait!
Could the gratuities have been more accurately explained? Without question. It was a moving target, to be sure, with confusion only compounded by me rushing out the initial information and then changing it soon after to reflect reality more accurately. For that, I sincerely apologize. After relentless pressing to truly understand what "included gratuities" look like at the resort, we discovered each of the resort's 598 employees receives $0.01 per booked guest per day. One cent per guest per day. So, please know that any extra gratuities our guests generously gave over the course of our week there were greatly appreciated. For 2023, we're going to provide our guests with an option to pay additional gratuities in advance through VACAYA.
And why are we making these moves? Because that's what we do at VACAYA: we listen, we observe, we evolve. We never ever rest on our laurels. We celebrate greatness, and we continually work to make things that didn't quite live up to greatness better.
VACAYA is setting a new course for what's possible in all-inclusive vacations, one in which the local scene is just as important as what's going on at the resort. And speaking of what's going on at the resort …
You should know that we've already negotiated four night-time parties that will go until 2am for 2023 and those parties will be held in a combination of venues including the Beach Club (where Soy Fuego was held in 2022), the convention center (where our super-fun Halloween night was held), and the main pool. So, the look and feel of our late-evening parties will be markedly different in 2023. These are hard-won compromises with Hilton that were possible after they'd gotten to know all the Vacayans.
We share this behind-the-scenes look with you so you fully understand both the opportunities and the challenges of our business. We offer our land-based resort programs for those seeking a great value and a great time. Because of their value, our resorts welcome the greatest number of first-timers to VACAYA, giving us a chance to expand our footprint within the community. And, after a series of truly one-of-a-kind unicorn breaks over the past several years with stellar properties at bargain-basement prices, we've finally reached a true "this is what that costs" moment with Hilton Vallarta Riviera.
We're thrilled, however, that year-over-year prices have increased only $100 per person and that we were able to negotiate a lower price on the resort's suites, giving more people the ability to experience those great rooms. Looking at Hilton Vallarta Riviera through a "unicorn prism," the fact prices haven't skyrocketed year over year – as the prices of so many other travel options have – is a minor miracle. And we're thrilled VACAYA has seemingly caught yet another unicorn! ????
Thank you for reading this behind-the-scenes look at how your vacation is created. We don't take your business for granted and we look forward to bringing you vacations you'll love for years to come.
Sincerely,
Randle, Patrick, and the entire V Team
IF YOU HAVEN'T BOOKED THE HOTTEST LGBT+ VACATIONS ON THE PLANET,
WHAT ARE YOU WAITING FOR? CHECK THEM OUT BELOW!