CROSS THE ANTARCTIC
CIRCLE
11 MAGICAL ALL-INCLUSIVE
NIGHTS
THE ANTARCTICA CRUISE IS SOLD OUT!
Our 2024 Antarctica Cruise is completely SOLD OUT. If you'd like to put your name on our waitlist for this cruise, please follow these 2 easy steps:
If you don't yet have a profile in our booking system, set one up HERE.
Once your profile has been completed, email info@myvacaya.com and provide us with the following information: the trip name full name, phone number, email address, type of room(s) you're looking for
Once on the list, we'll reach out to you in the order your name appears on our waitlist if a room that fits your request becomes available.
With consumers' pent-up appetite for travel reaching a fevered pitch, we advise that you book as early as you can for all of our trips. We certainly don't want you to miss out on another VACAYA adventure! Congratulations to all those who managed to scoop up a room for our return to Antarctica. We can't wait to welcome you on this truly epic adventure!
A ONCE-IN-A-LIFETIME ANTARCTIC ADVENTURE AWAITS
WITH OUR NEW LUXE PARTNER, ATLAS OCEAN VOYAGES!
After making history in 2022 with the first all-LGBT+ full-ship expedition to Antarctica, VACAYA makes a triumphant return in 2024! The most remote continent on Earth is unlike anything you've ever experienced. No matter where you've been or what you've seen on previous travels, Antarctica is different from any other destination on the planet. Here, in the midst of the great Southern Ocean, you'll find nature at its most magnificent. Make history with VACAYA yet again as we sail below the Antarctic Circle on the most thrilling expedition of all time!!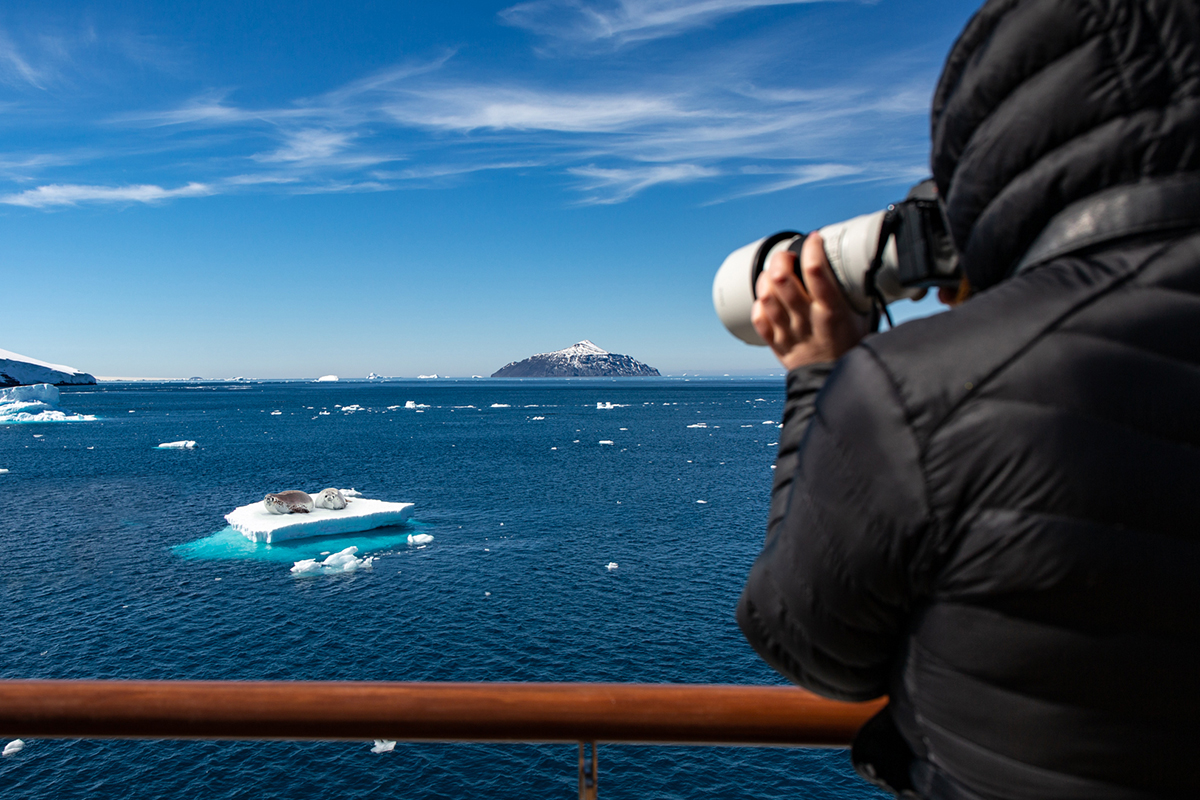 VACAYA LUXE EXPERIENCE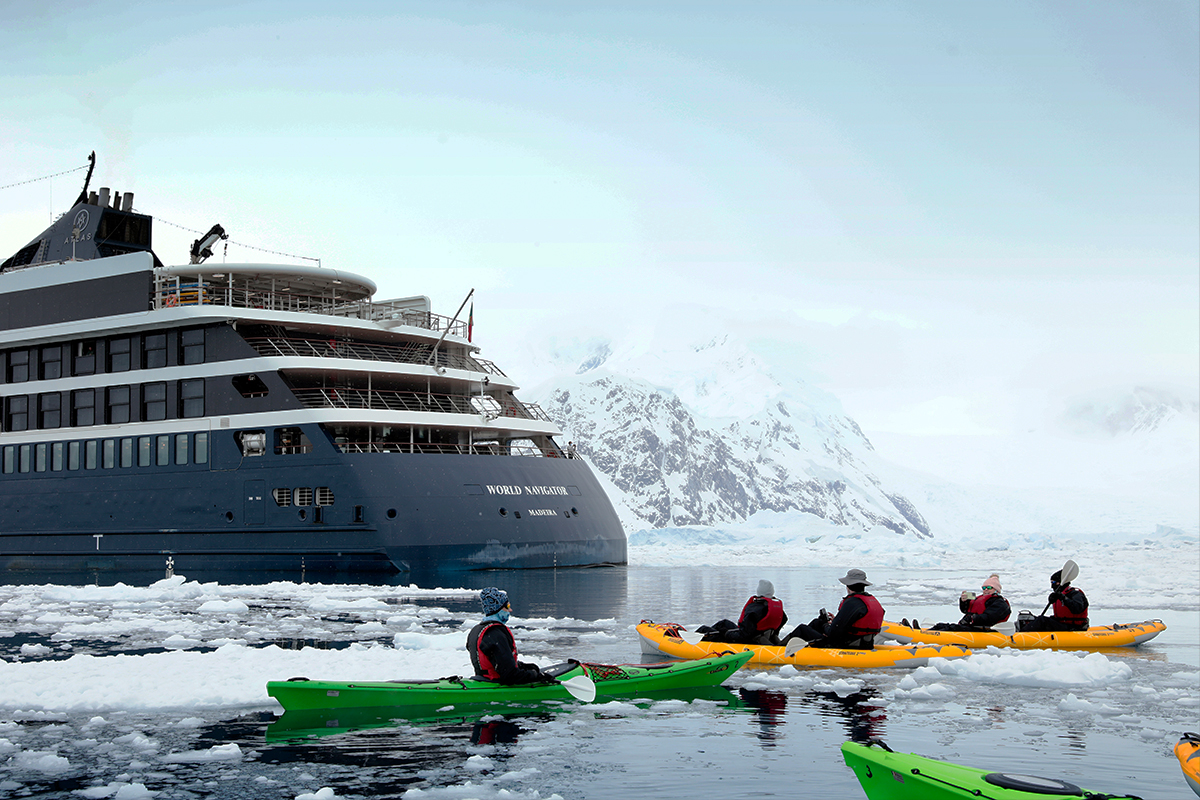 ATLAS WORLD NAVIGATOR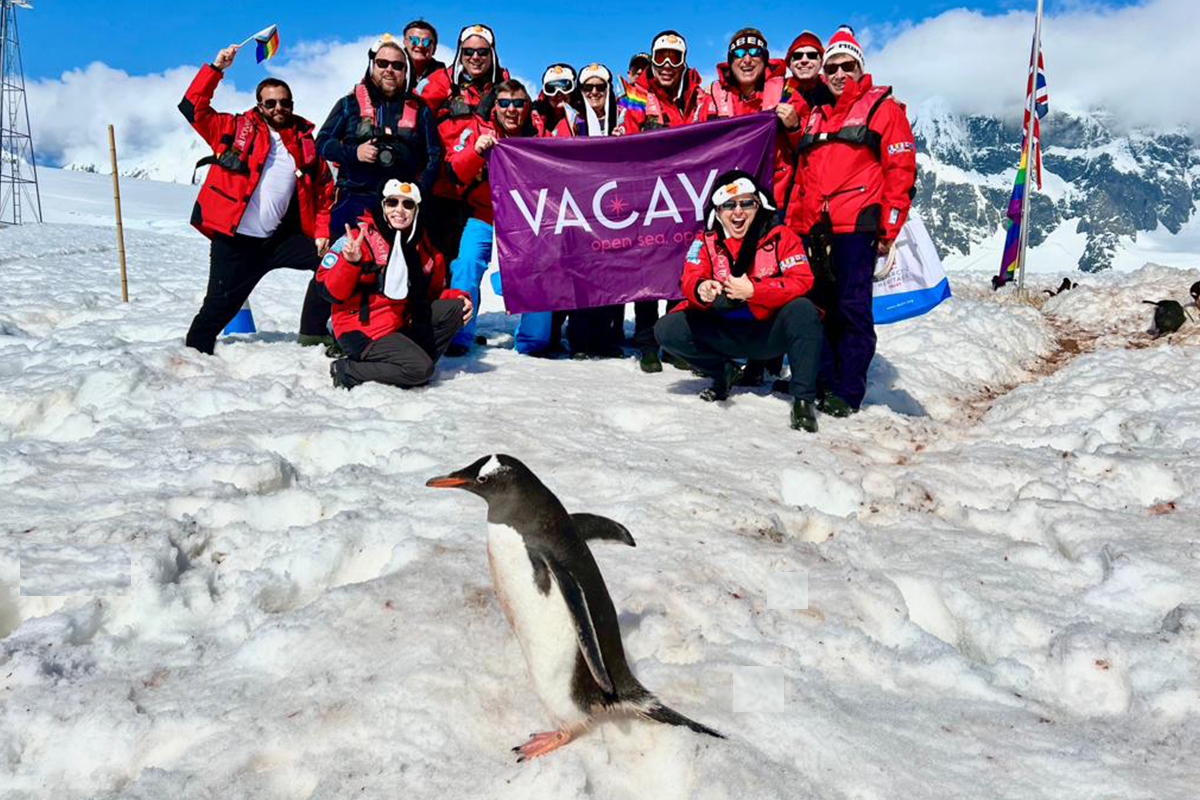 MEET THE PENGUINS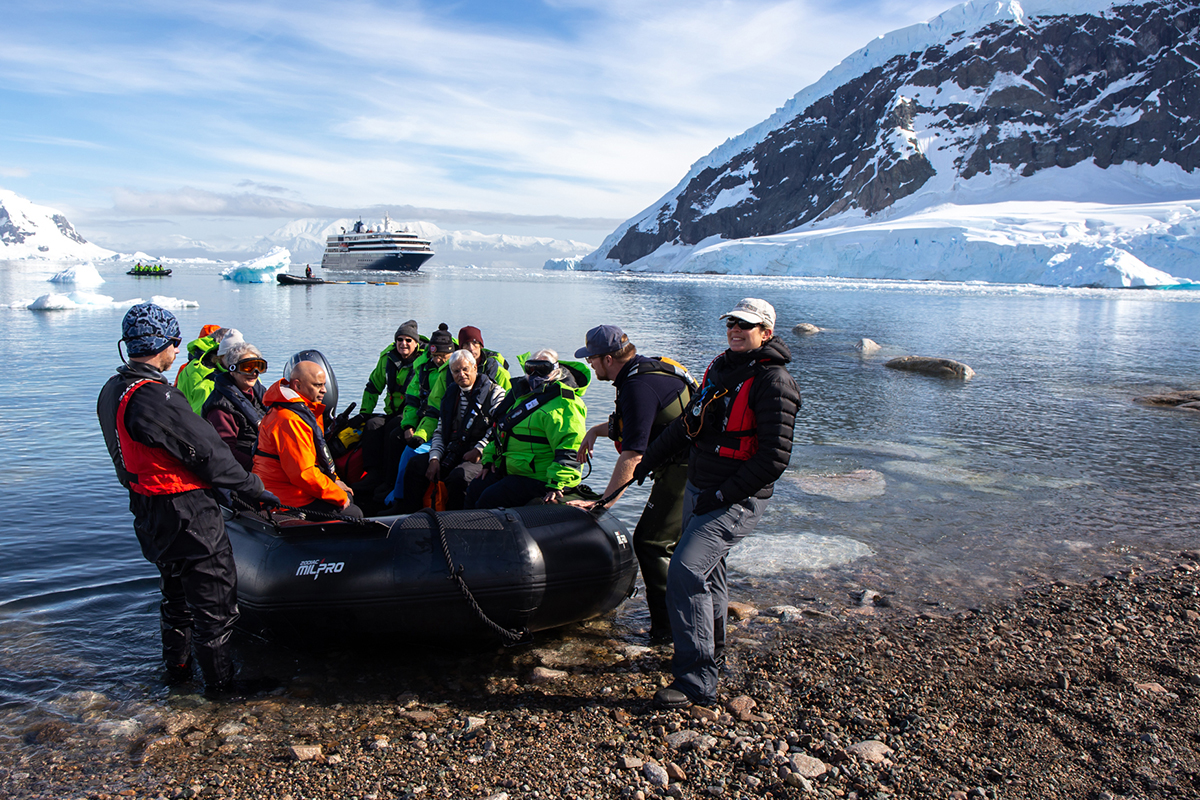 ONE-OF-A-KIND LGBT+ EXPEDITION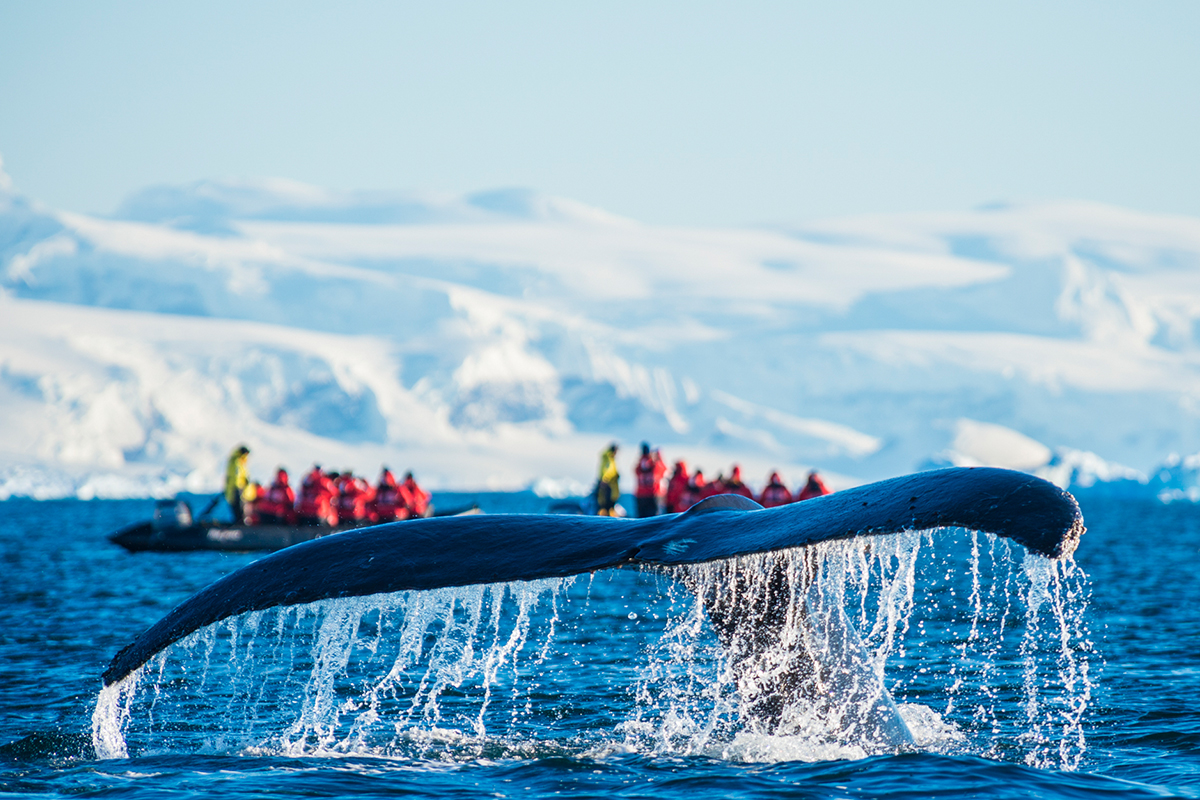 ENDLESS NATURAL ENCOUNTERS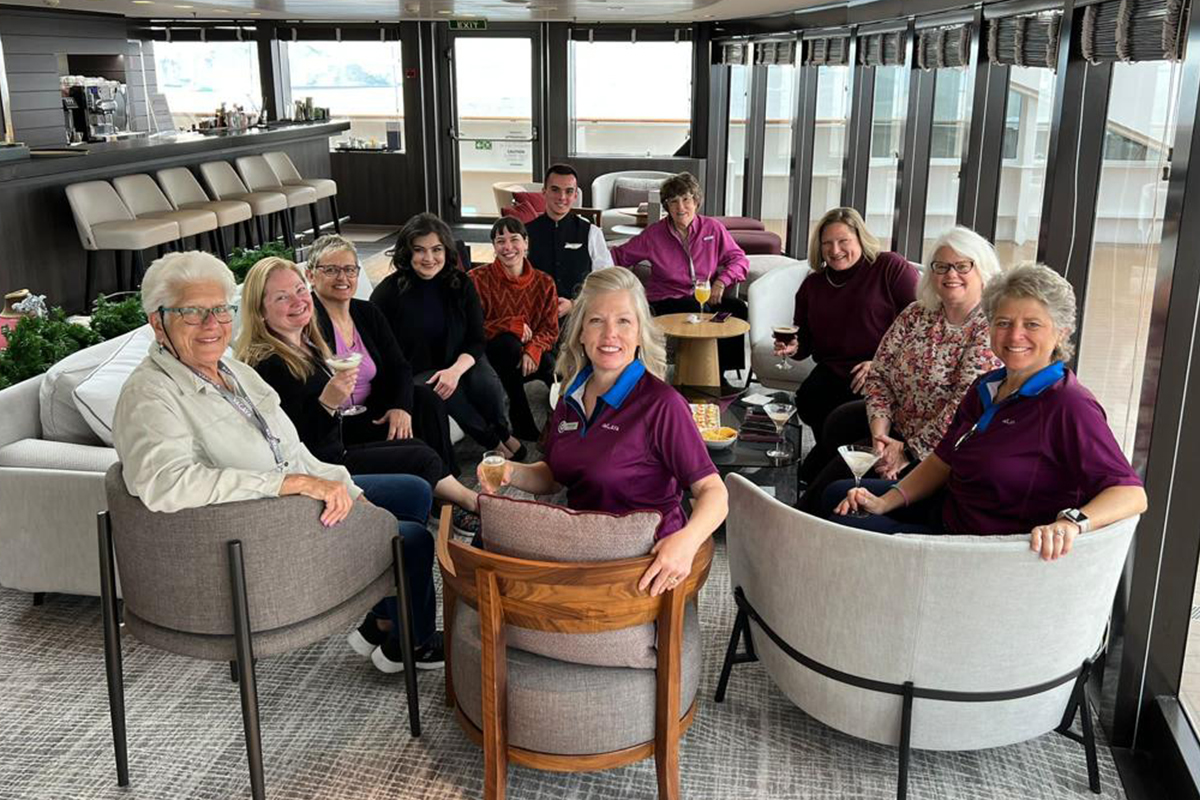 FUN & FRIENDLY GET-TOGETHERS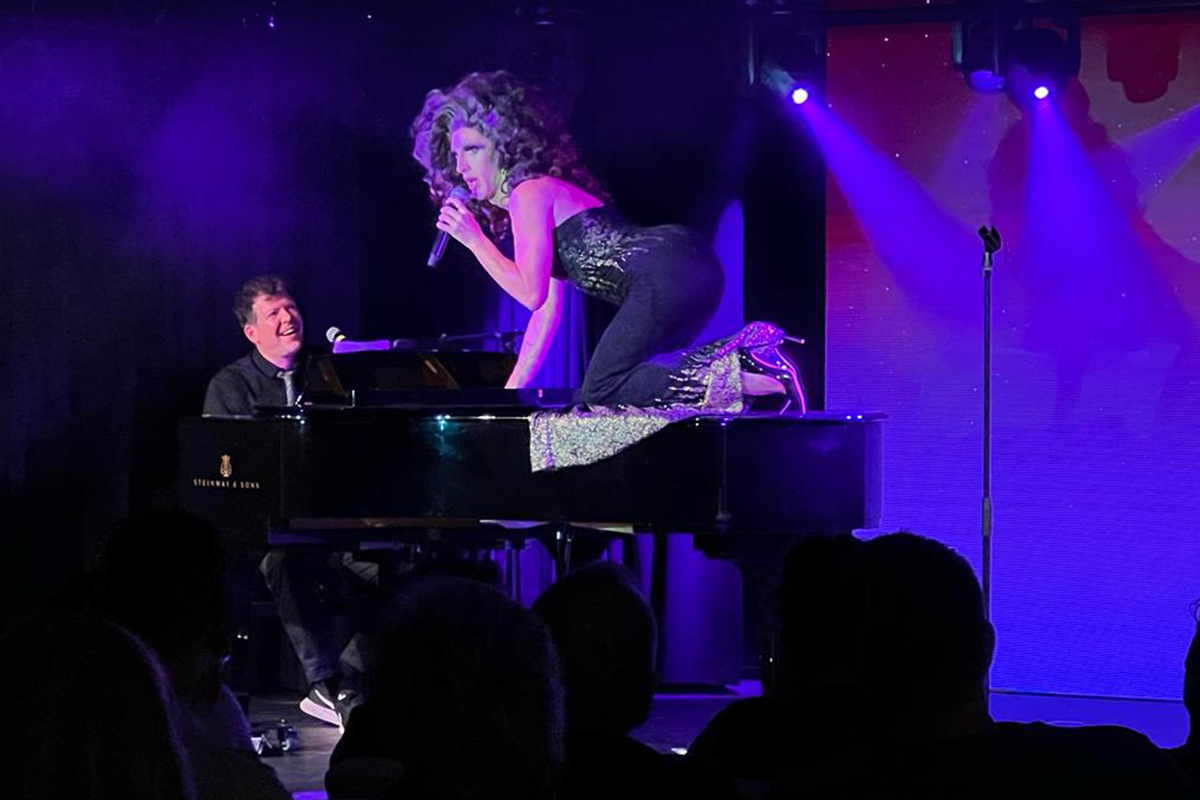 SIGNATURE ENTERTAINMENT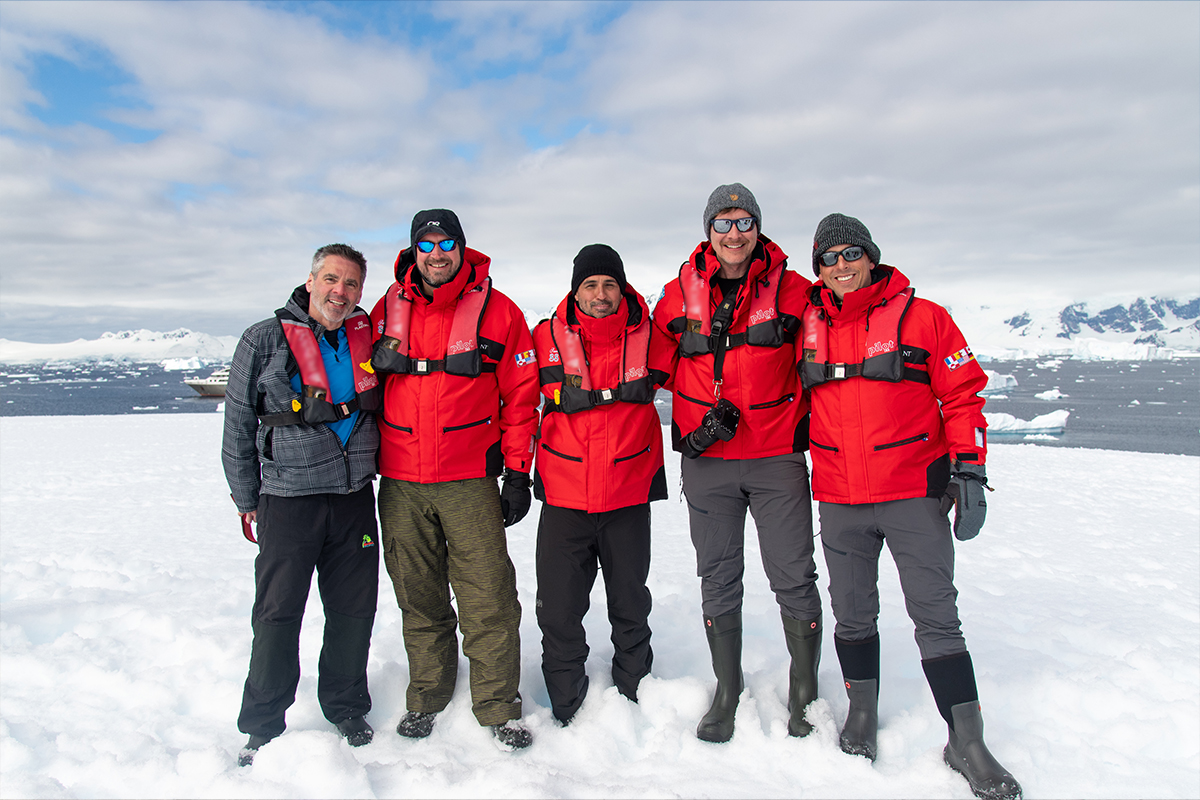 FRIENDS FOR LIFE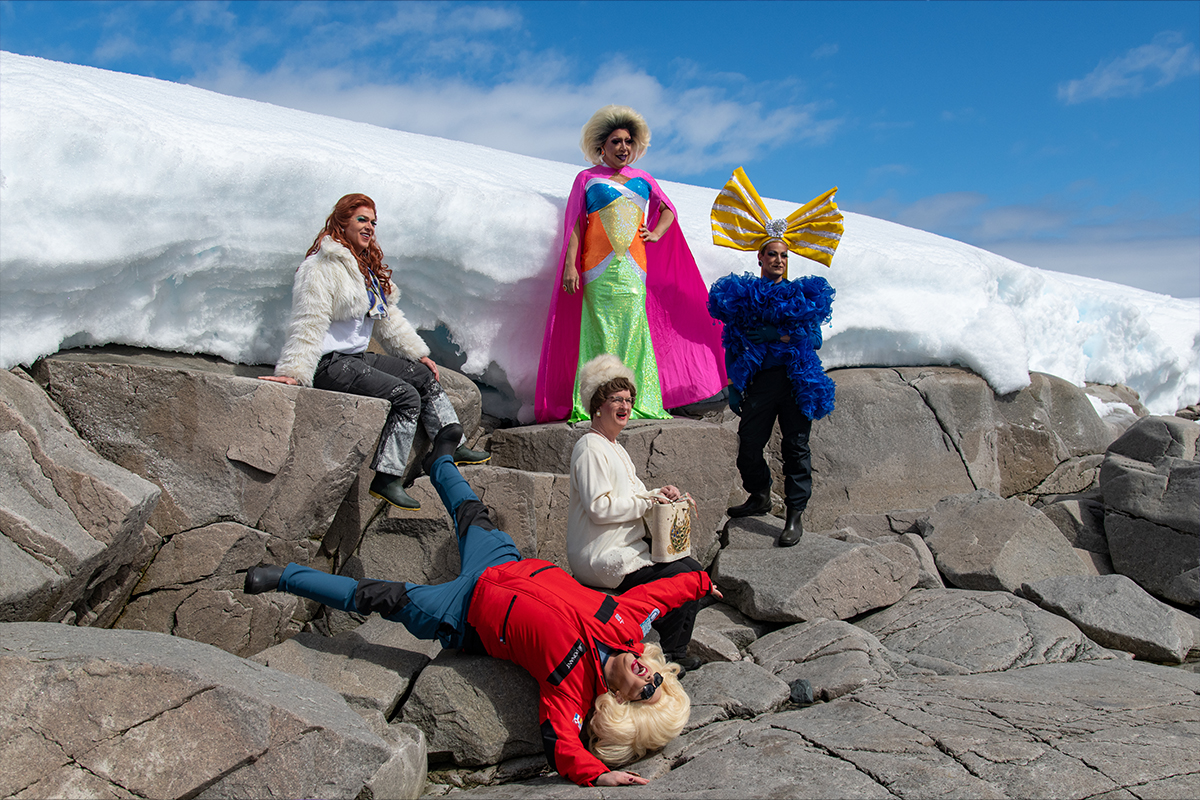 ALL ARE WELCOME
For those who've traveled all over the world but are still missing this elusive final continent, this is your chance to add #7 to the list! Our 2022 Antarctica Expedition sold out in less than 10 days. And after its resounding success, we expect similar results in 2024. So if Antarctica has been on your radar, we encourage you to book with haste.
EXPEDITION CRUISE
This is a VACAYA Luxe Expedition Cruise, which means each of our Antarctic landings will be conducted via rubber Zodiac raft. You'll need to be able to get yourself on and off the Zodiac unassisted. And obviously with each landing, you'll be forging a new path over ice, snow, rocks, and uneven terrain. So be ready to push yourself mentally and physically as you conquer this unique continent.
THE SUPER YACHT ADVANTAGE
If you've ever wanted to explore the world in style in a friendly and intimate setting, VACAYA Luxe's small-ship voyages have distinct advantages over their big-ship counterparts. Specifically for Antarctica, its size allows for up to 2 landings on the continent per day. In addition, World Navigator's size allows her to get into hidden bays that are impossible for larger ships to navigate.
VACAYA Luxe trips are unapologetically exclusive – welcoming to all, of course, but built for discerning travelers seeking intimate experiences, splendid accommodations, and unparalleled service. Of course, savvy travelers recognize "value" rarely means "low price." Instead, value is defined as getting something extraordinary for a great price. And that is exactly what VACAYA's 2024 Antarctica Cruise delivers.
The V Team is dedicated to providing you with the very best. That's what drives us, journey after journey. And it's amazing what's included:
Commercial flights from Buenos Aires to Ushuaia, Argentina on December 5, returning December 16 (you also have the option of going directly to Ushuaia on your own and meeting the ship Dec 5)
11 Nights of 5-Star Accommodations aboard super yacht World Navigator
All Expedition Team-led Excursions to Antarctica via Zodiac Raft
Lectures & Workshops with Leading Naturalists, Botanists, & Zoologists
Elegant main restaurant with ever-changing menus inspired by global cuisines, a specialty chophouse, a cozy café, and afternoon tea with light snacks
Unlimited wines, premium craft cocktails, and brews
Luxurious L'OCCITANE bath amenities
Terry bathrobes and slippers (perfect for our BATHROBE NIGHT!)
Marble Spa Bathroom with Mosaic Glass Shower, including Rain Head and Body Jets
Sumptuous Egyptian cotton bed linens
In-room minibar stocked daily with your preferences
A state-of-the-art in-room infotainment center
Music channels and on-demand movies
Daily world news programming
Nespresso coffee and teas in your Stateroom/Suite
Still and sparkling water delivered in reusable glass bottles
Unlimited Starlink WiFi
Nightstands equipped with the necessary tech (110/220 voltage + USB ports)
Private climate control
A personal safe, hairdryer, and satin hangers
Room Service available from an "always available" menu
Butler Service in Suites
Complimentary wash and fold laundry service in Suites
THE ADVENTURE OF A LIFETIME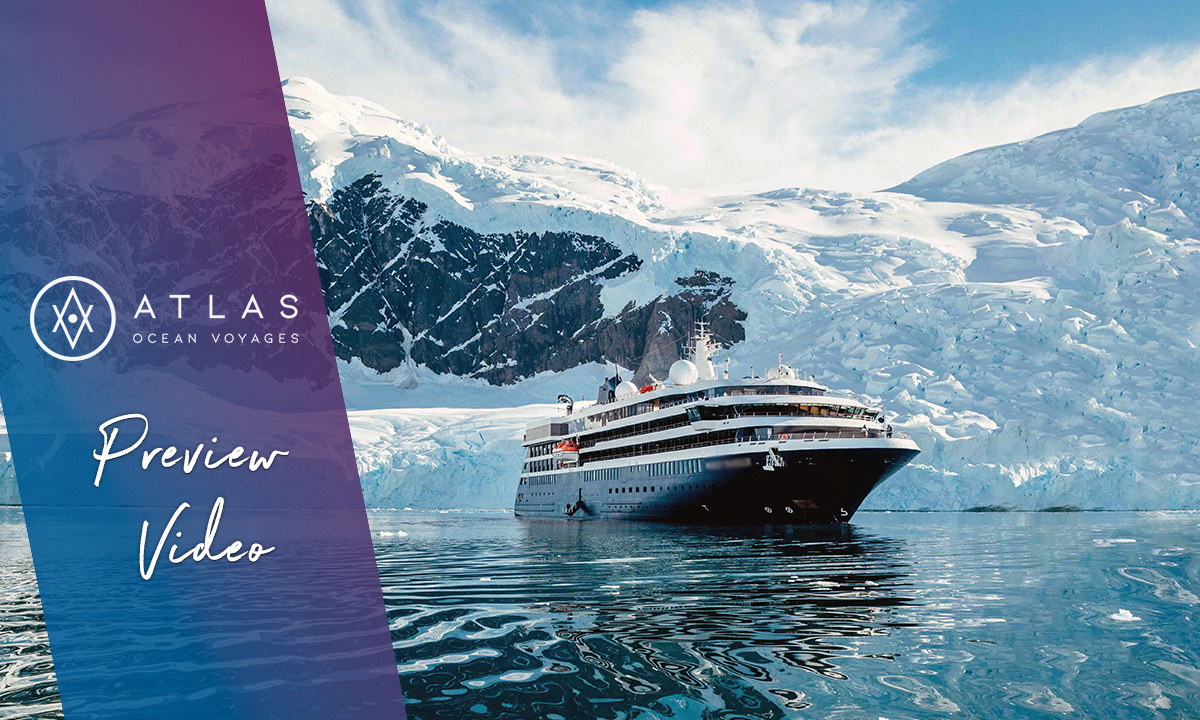 Welcome to World Navigator, a super yacht-style ship designed for a highly personalized and all-inclusive experience. Designed with a 1940s aesthetic inspired by the new millennium, she's a modern classic. Complete with comfortable accommodations, globally-inspired cuisine, unlimited premium beverages, and an onboard life that cultivates connection with yourself and fellow Vacayans, she's made for you to explore the world in relaxed luxury.
After a day of roaming, venturing, and exploring, indulge in the comfort of a balcony accommodation or modern suite. Every room features a spacious bathroom outfitted with L'OCCITANE amenities, plush bedding designed for dreaming, flat-screen TVs with state-of-the-art infotainment systems, and sitting/living areas to unwind. Gaze at the horizon as you replay the adventures of each day.
An unparalleled journey awaits on World Navigator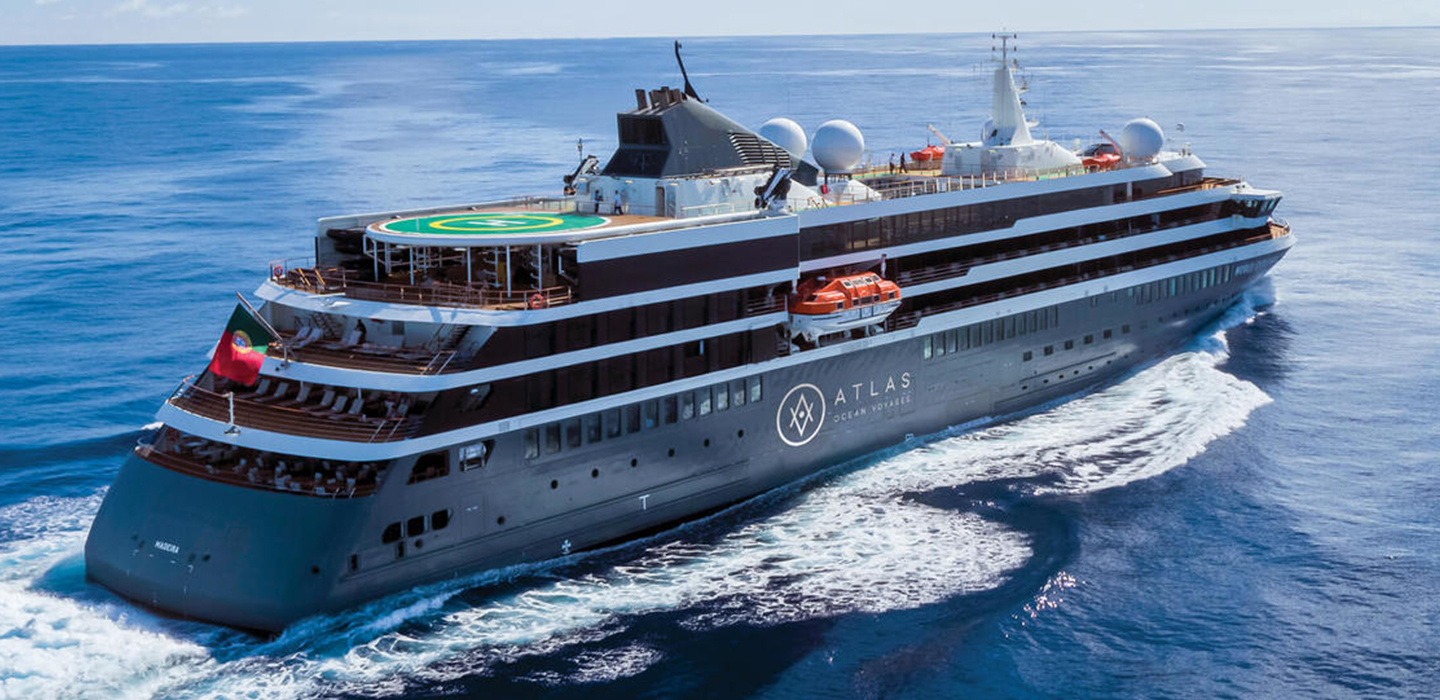 PORTO MAIN RESTAURANT
World Navigator's main restaurant, abundantly sophisticated and charmingly delicious.
7-AFT GRILL
World Navigator's specialty steakhouse, with beautiful cuts of meat cooked to order.
THE DOME OBSERVATION LOUNGE
The perfect place to spend an afternoon gazing at the endless sea around us.
PAULA'S PANTRY
Certain to become one of your favorite daily stops – offering endless snacks and fresh brewed coffee.
FITNESS STUDIO
Outfitted with state-of-the-art exercise equipment, our Fitness Studio gives you the tools you need to keep your body at peak strength.
SEASPA BY L'OCCITANE
Pamper yourself with an optional, signature treatment from SeaSpa by L'OCCITANE. Sink into total relaxation with a massage or simply sit and breathe within the heat of the sauna.
JOGGING TRACK
Take a lap or two on the top deck's jogging track, complete with breathtaking horizons and exercise stations located throughout.
POOL, HOT TUBS, & SUN DECK
Feel free to take it slow with a dip in the pool or in our hot tubs. Catch a few rays with an easy morning or afternoon on the sun deck.
ATLAS LOUNGE
Amid the vintage style of décor and VACAYA's signature entertainment, it's easy to develop a sense of camaraderie with your fellow Vacayans here.
ZEPHYR LOUNGE
Aft on Deck 5, find the elegant ambiance of Zephyr Lounge. As you enjoy a glass of wine or after-dinner coffee, watch the outline of the port grow smaller and the horizon grow wider.
7-AFT POOL BAR
From fresh-pressed juices and smoothies to craft beer options, you'll find the perfect refreshment to share with new friends.
DINING ABOARD WORLD NAVIGATOR
Experience delicious, globally-inspired cuisine with our always-included onboard dining that offers true culinary adventure. Whether you prefer a sophisticated three-course meal amid an ambience of casual elegance, indulgent barbecue favorites poolside, or quick and easy on-the-go snacks to grab before your adventures, it's always included.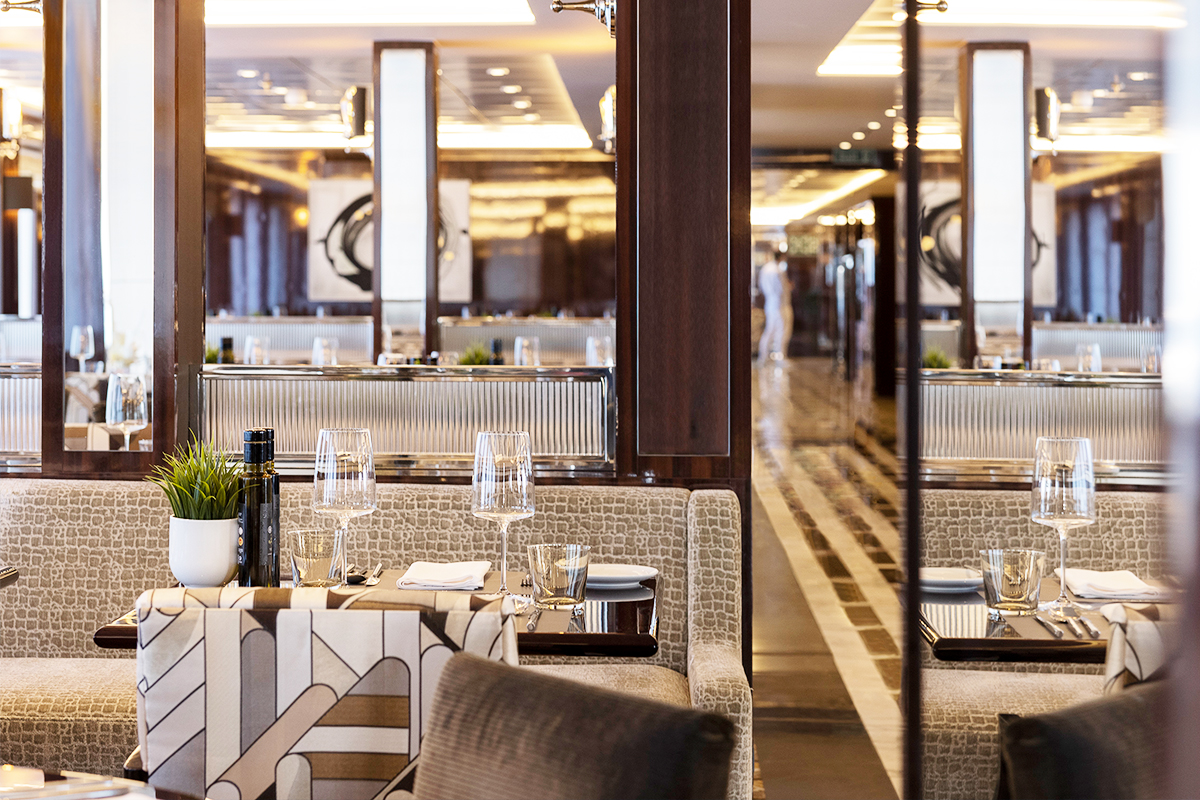 Inspired by Atlas Ocean Voyages' rich Portuguese heritage, our elegant main restaurant offers delectable cuisine with menus changing daily and a sophisticated ambiance, both indoors and alfresco. Plus, a specialty dinner menu, aptly named ALMA after the Portuguese word for "soul," offers homestyle dishes just like they were cooked by grandma.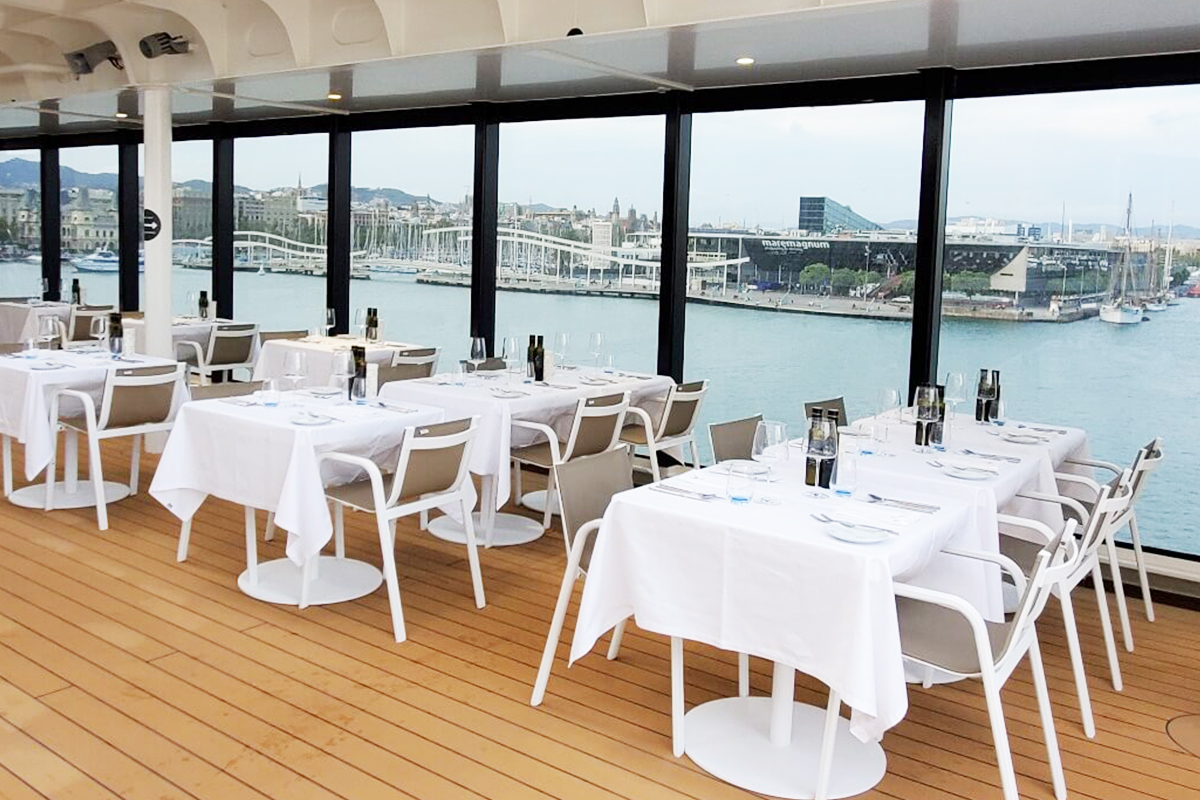 We've perfected the art of jospering (that's grilling) in our specialty chophouse. Bask in fine cuts and fresh seafood at dinner or enjoy a more casual lunch served poolside.
POOL, HOT TUBS, & SUN DECK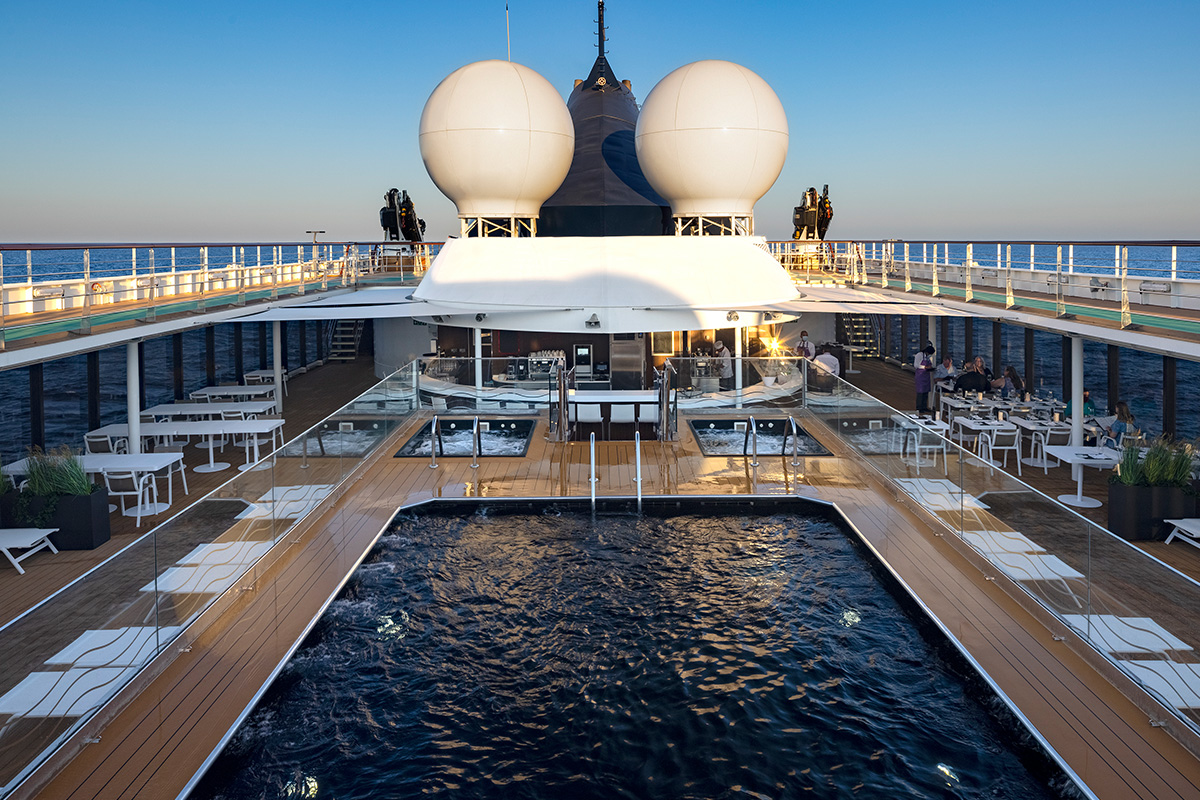 The pool deck is a gathering space and hot spot for connecting with everyone while catching a quick bite to eat following an excursion or a late-night snack before retiring for a restful night. We'll keep the water warm so you can swim under the midnight sun.
THE DOME OBSERVATION LOUNGE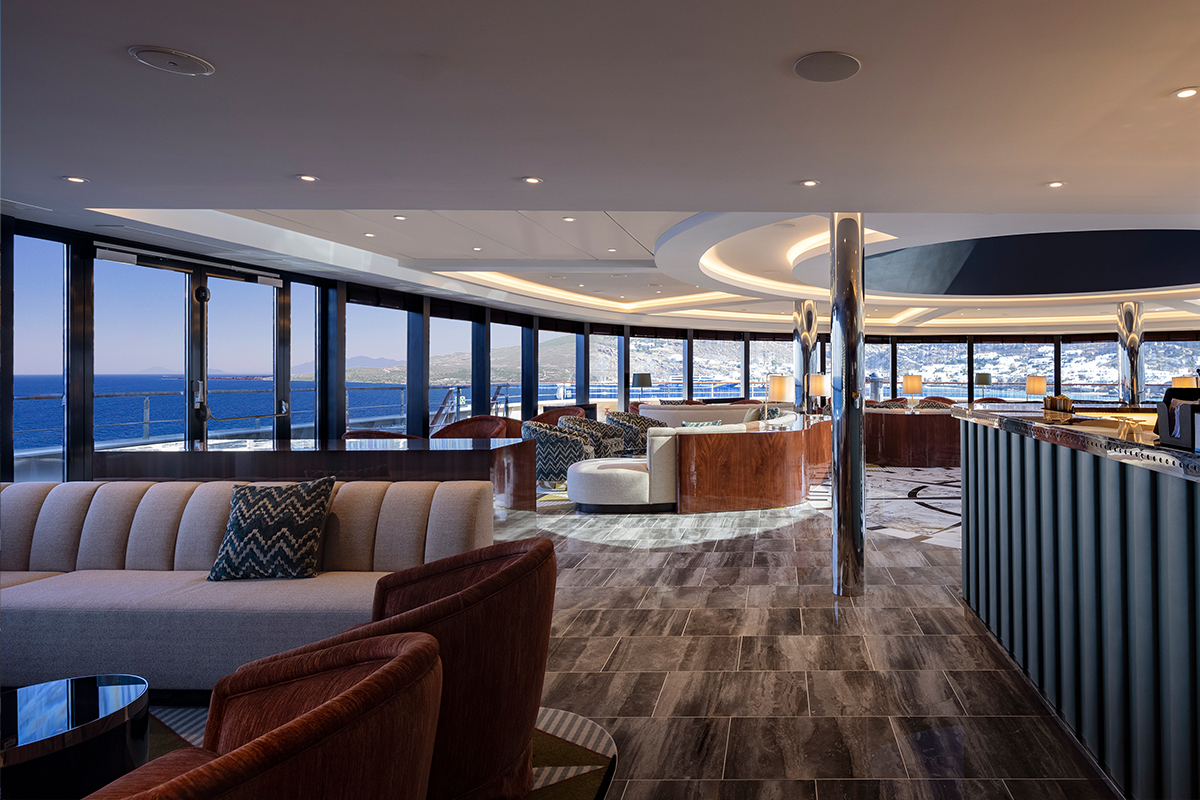 Take in the 270-degree views after your day of exploring, all the while enjoying a wide selection of teas and a delectable spread of finger sandwiches, cookies, and more in our Observation Lounge.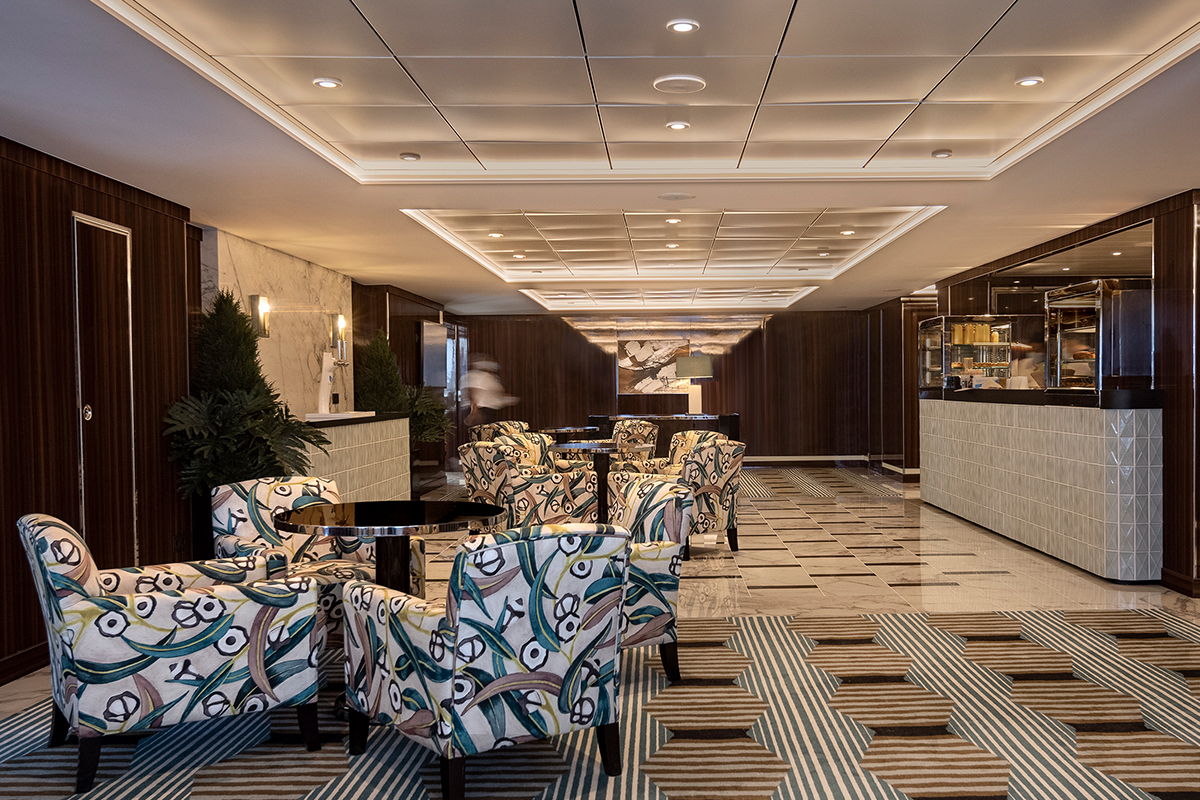 Stop by our cozy café for a grab-and-go snack or breakfast, including muffins, doughnuts, boost drinks, specialty teas, and La Cimbali fresh-pressed coffees. For a midday snack, choose from sandwiches, wraps, and salads.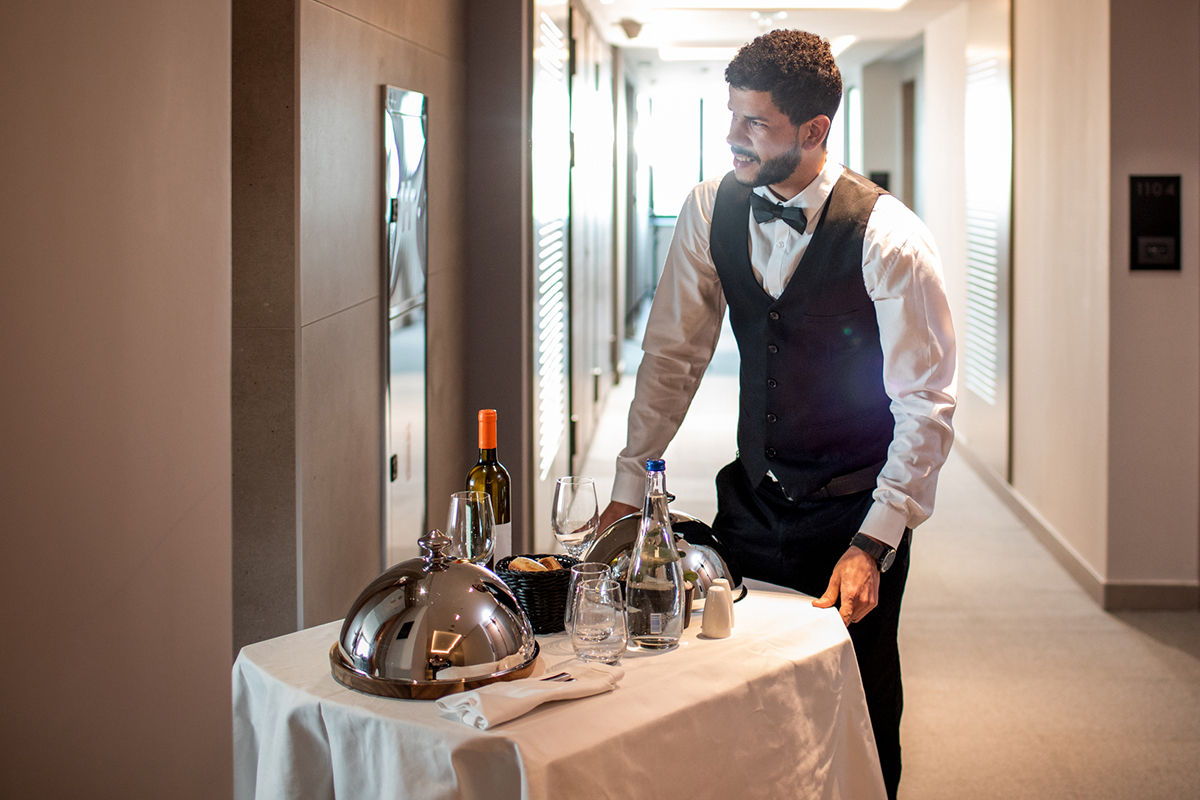 Enjoy breakfast in bed or tapas from our "always available" menu, with room service delivered to your stateroom. As part of our suite extras, when you book a suite, enjoy full room service dining.
SUSTAINABLE TOURISM WITH VACAYA & ATLAS
As concerns about environmental sustainability have become more prominent in the collective conscious, a greater emphasis has been placed on responsible travel practices. As lovers of the sea and the wondrous treasures of our planet, VACAYA and Atlas Ocean Voyages are committed to the protection of the environment and respecting indigenous communities. Taking the actions below helps us keep the environment thriving for today's explorers and future generations.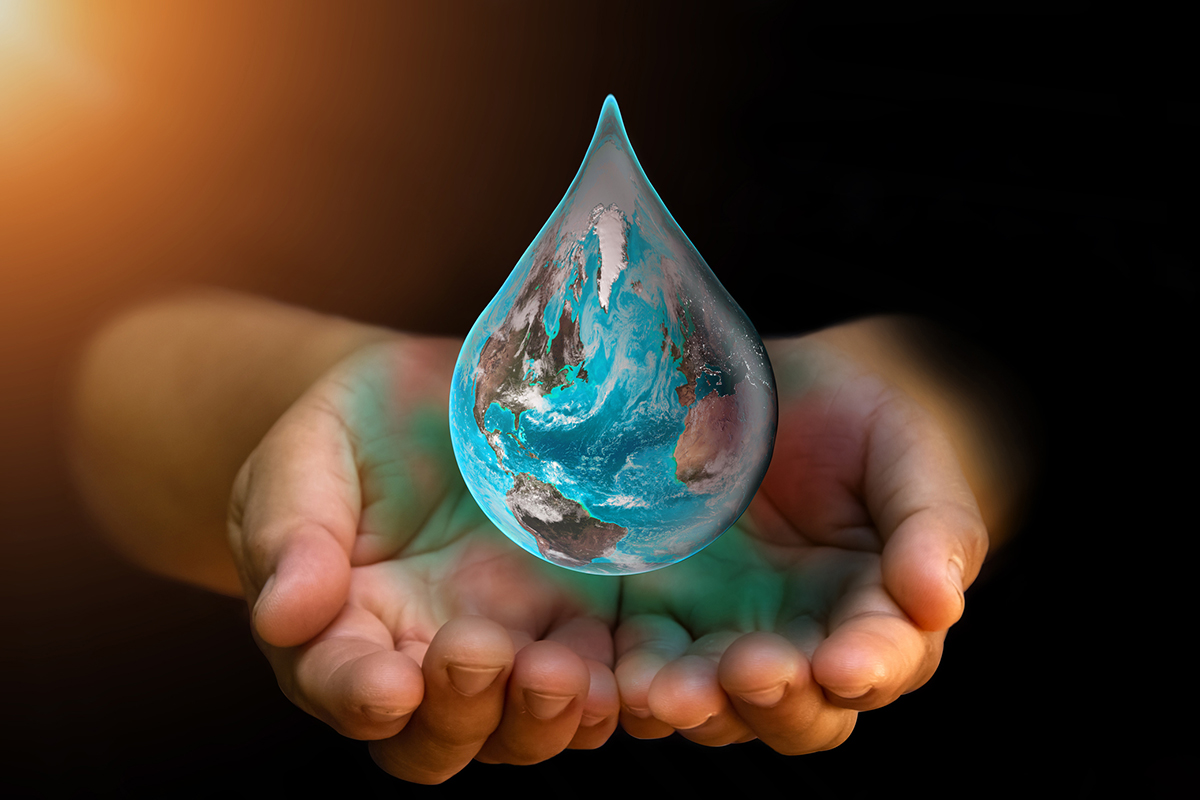 Our intimate, yacht-style ships realize the possibilities of environmental stewardship with the latest hybrid power management and propulsion systems, maximizing fuel efficiency and consuming as low as one-fifth the fuel compared to conventional cruise-ship systems, reducing our impact on the environment.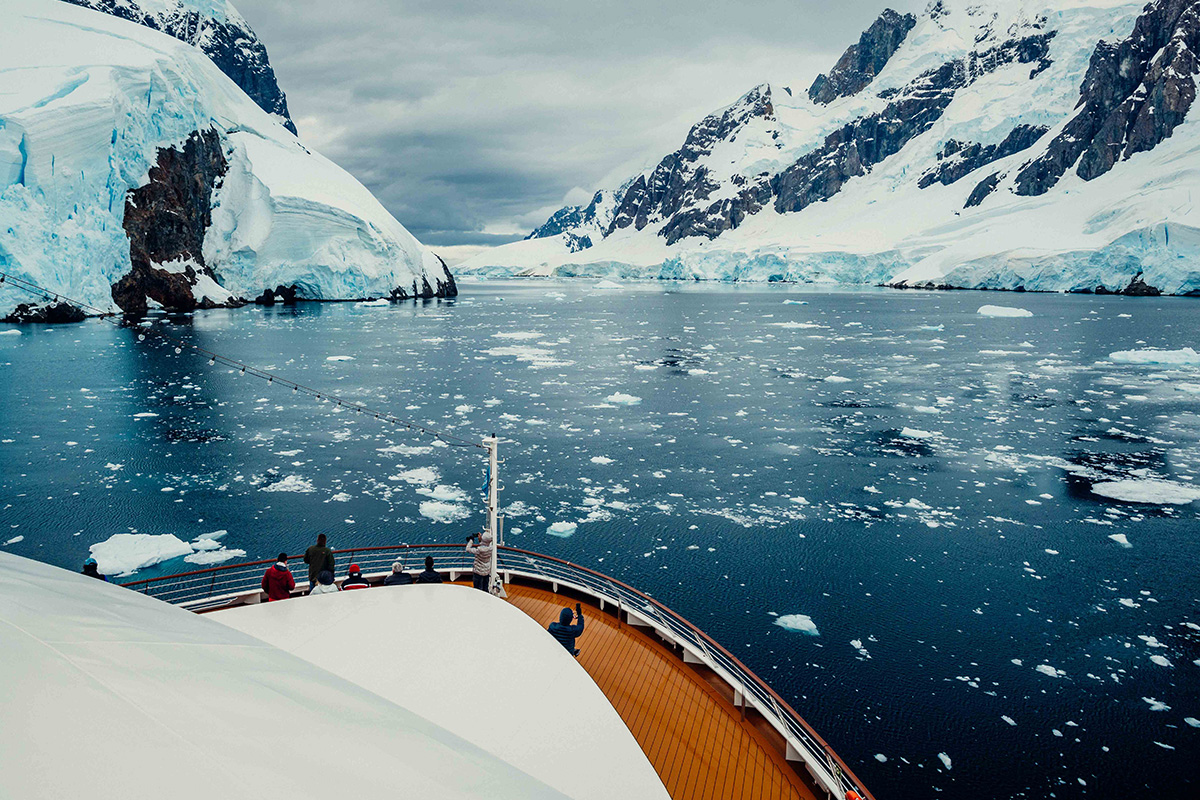 We minimize underwater noise that stresses marine wildlife by using a hydro-jet propulsion system that allows our ships to cruise virtually silent up to five knots for incomparable, up-close encounters while keeping the sensitive ecosystem in mind. It's also our responsibility to prevent damage to the fragile ecosystems on ocean floors. That's why we avoid using anchors to maintain ship position by using a GPS-based Dynamic Position System.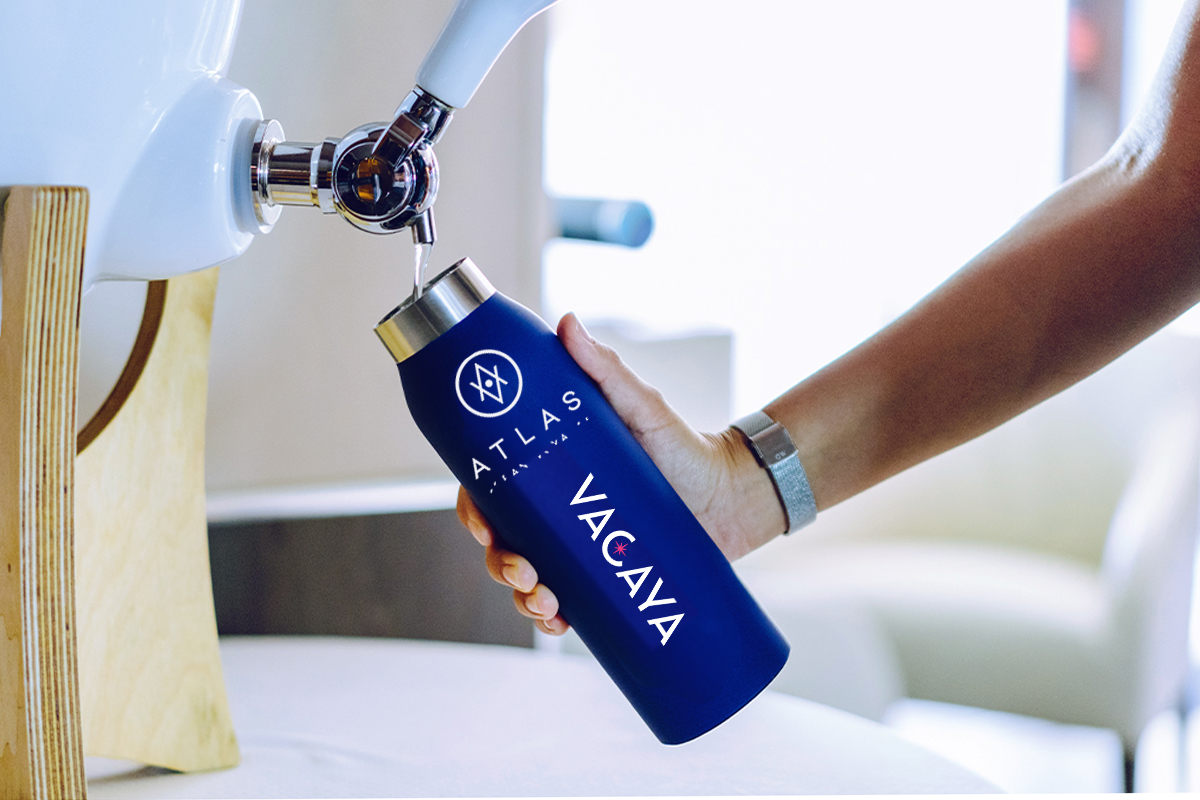 It's important to make the effort to keep waterways clear for a cleaner environment. By building ships with the latest and most advanced waste management and water treatment plant in the cruise industry, Atlas takes the proper steps to control waste on board. That includes storing litter that cannot be repurposed or reclaimed in a dedicated hold until landing, where it will be disposed of responsibly. Plus, Atlas offers still and sparkling water delivered in reusable glass bottles on board to help reduce waste.
BECOME A TRUE EXPLORER IN ANTARCTICA WITH VACAYA
Step Foot on the 7th Continent
The Super Yacht Advantage
Endless Nature & Adventure
Be the First Human to Ever Walk in Some Places
The Bucketiest of Bucket List Destinations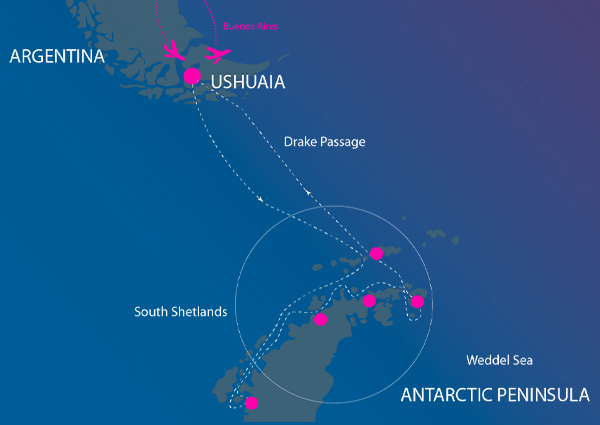 Day 1 – Thu, Dec 5, 2024
Fly from Buenos Aires to Ushuaia – Board 3pm
Day 2 – Fri, Dec 6, 2024
Crossing the Drake Passage
Day 3 – Sat, Dec 7, 2024
Crossing the Drake Passage
Day 4 – Sun, Dec 8, 2024
The Antarctic Peninsula
Day 5 – Mon, Dec 9, 2024
The Antarctic Peninsula
Day 6 – Tue, Dec 10, 2024
The Antarctic Peninsula
Day 7 – Wed, Dec 11, 2024
The Antarctic Peninsula
Day 8 – Thu, Dec 12, 2024
The Antarctic Peninsula
Day 9 – Fri, Dec 13, 2024
The Antarctic Peninsula
Day 10 – Sat, Dec 14, 2024
Sea Day Back to Ushuaia
Day 11 – Sun, Dec 15, 2024
Sea Day Back to Ushuaia
Day 12 – Mon, Dec 16, 2024
Ushuaia, Argentina – Arrive 7am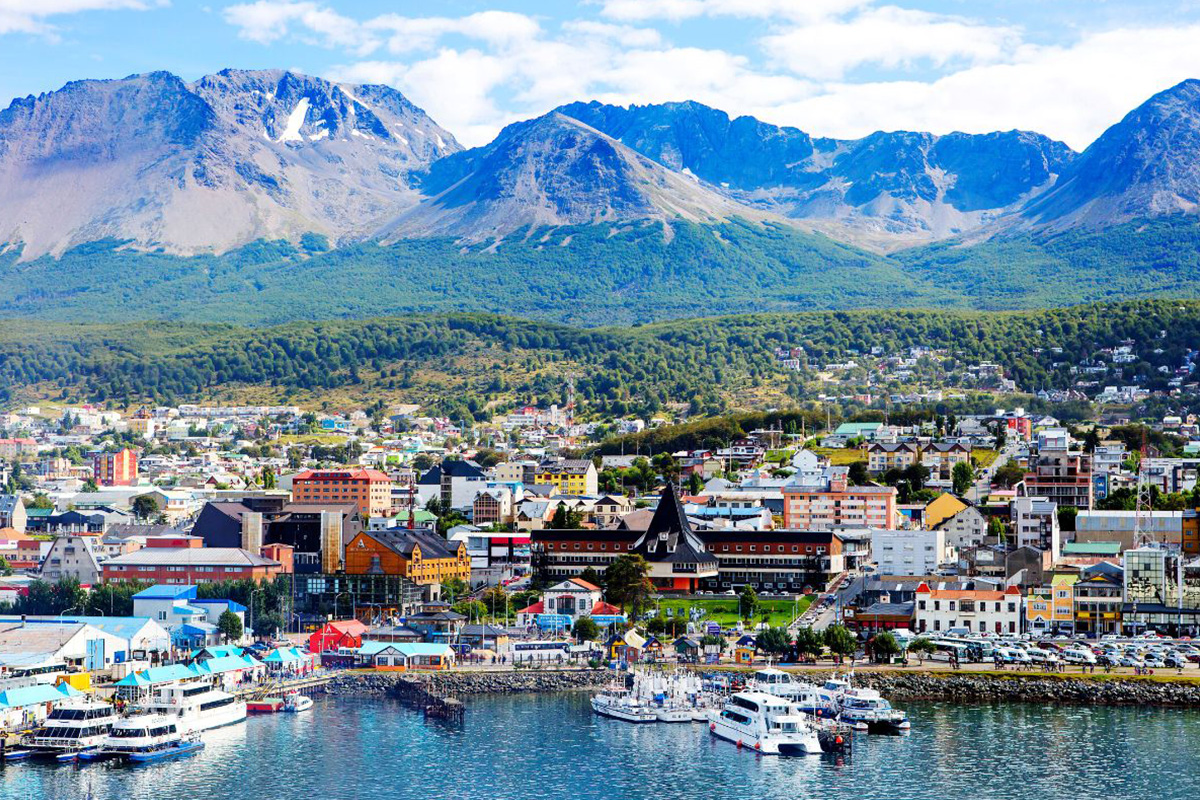 USHUAIA, ARGENTINA 55°S 68°W
THURSDAY, DECEMBER 5, 2024
BOARDING: 3PM | DEPART: 6PM
Today, you'll fly from one of the greatest cities in the world, Buenos Aires, Argentina, to Ushuaia (flight included). We recommend at least 3-4 days in Buenos Aires before you'll catch your VACAYA flight down to Ushuaia to board World Navigator.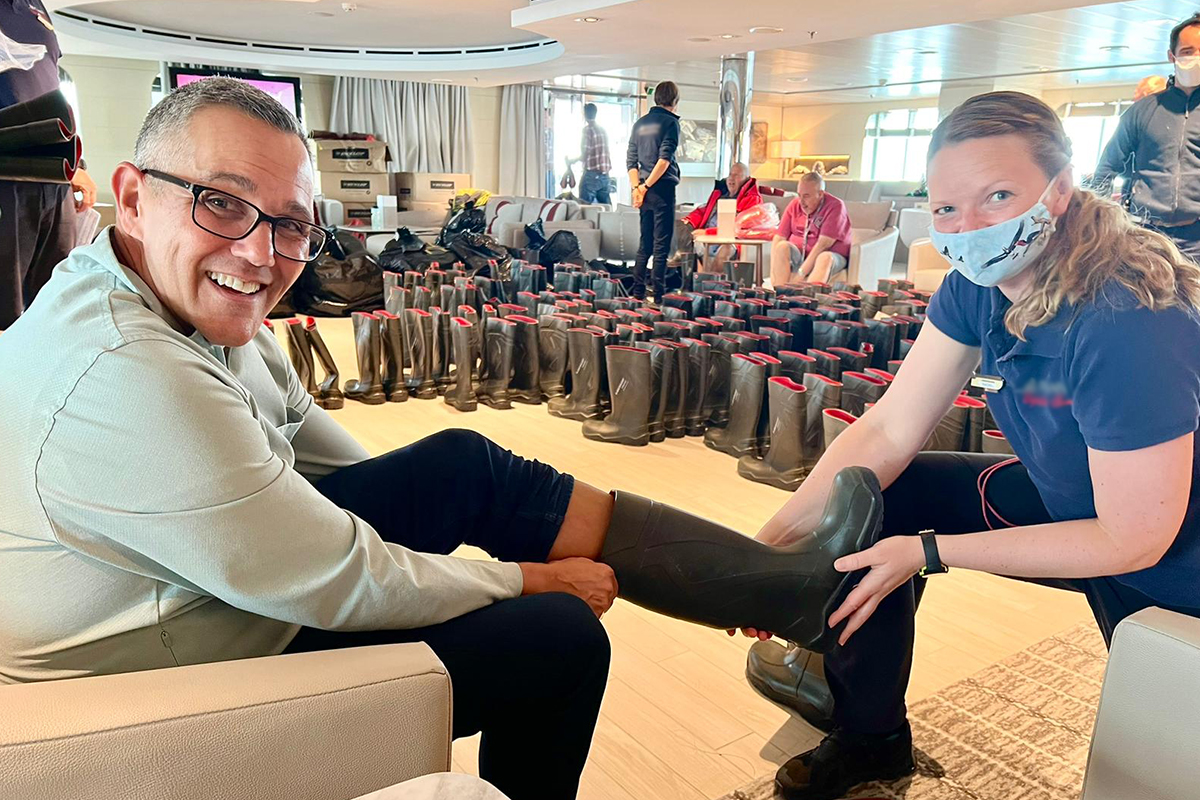 DAY AT SEA
FRIDAY, DECEMBER 6, 2024
Settle in and get ready for two extraordinary days crossing the Drake Passage. Seafarers have navigated these tricky waters for centuries and now you'll follow in their footsteps as we make our way to the Antarctic Peninsula. Will we have the Drake Lake or the Drake Quake today? Only time (and sea conditions) will tell. But either way, today will be all about enjoying our ship, fellow adventurers, and preparing for our first steps on the continent.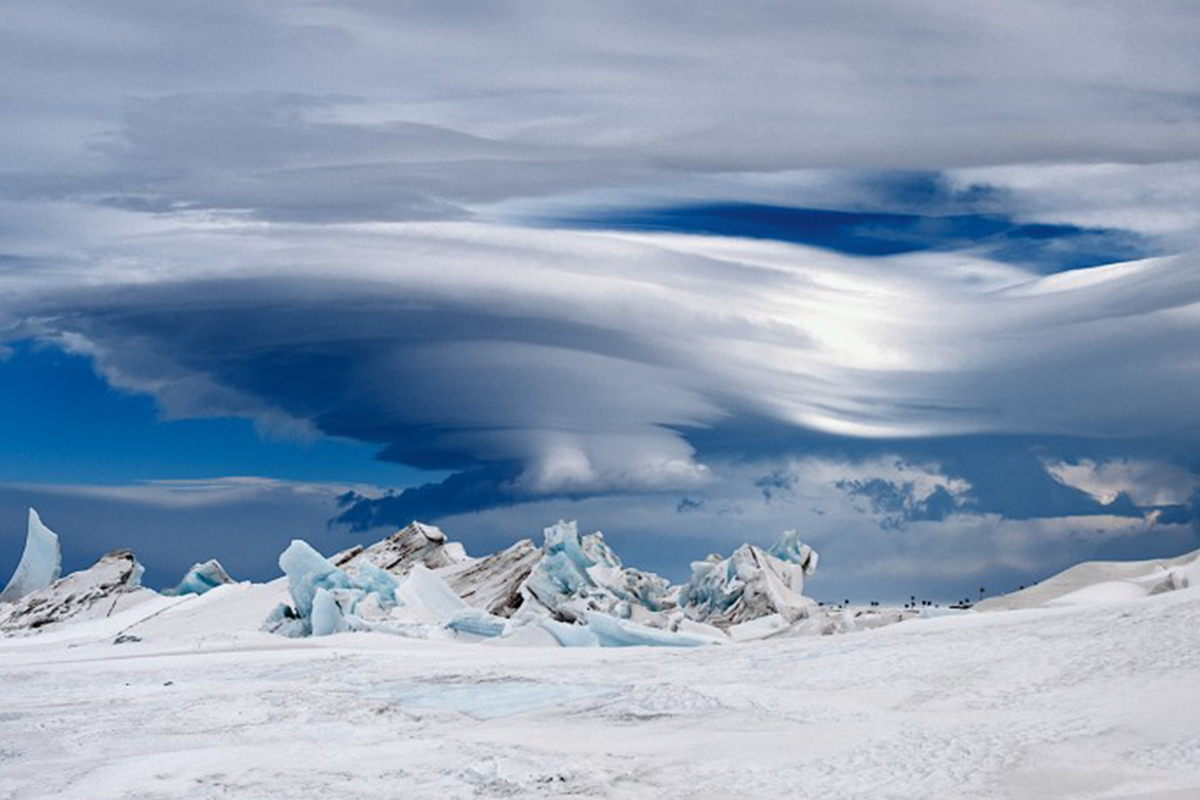 DAY AT SEA - TRAVELING WITH RESPONSIBILITY
SATURDAY, DECEMBER 7, 2024
Today, our Antarctic Expedition Team will lead in-depth lectures on science, history, biology, geography, geology, and culture to provide context to our voyage and help us understand the unique destination we're about to experience. You'll also learn how to make your visit as safe and as sustainable as possible. We're getting close now and both the sea and the sky will change dramatically. Icebergs – both large and small – begin to appear and if we're lucky, we'll get to see lenticular clouds, which are only seen over Antarctica and are a true otherworldly sight to behold.
THE ANTARCTIC PENINSULA
SUNDAY, DECEMBER 8, 2024
So few people have had the opportunity to actually walk on Antarctica. Today, you make history by becoming one of the lucky few who've had the chance to explore this land of extremes. Antarctica never fails to inspire awe and wonder, with white horizons above oceans full of icebergs and whales. Perhaps even more awe-inspiring will be your encounters with the huge colonies of penguins.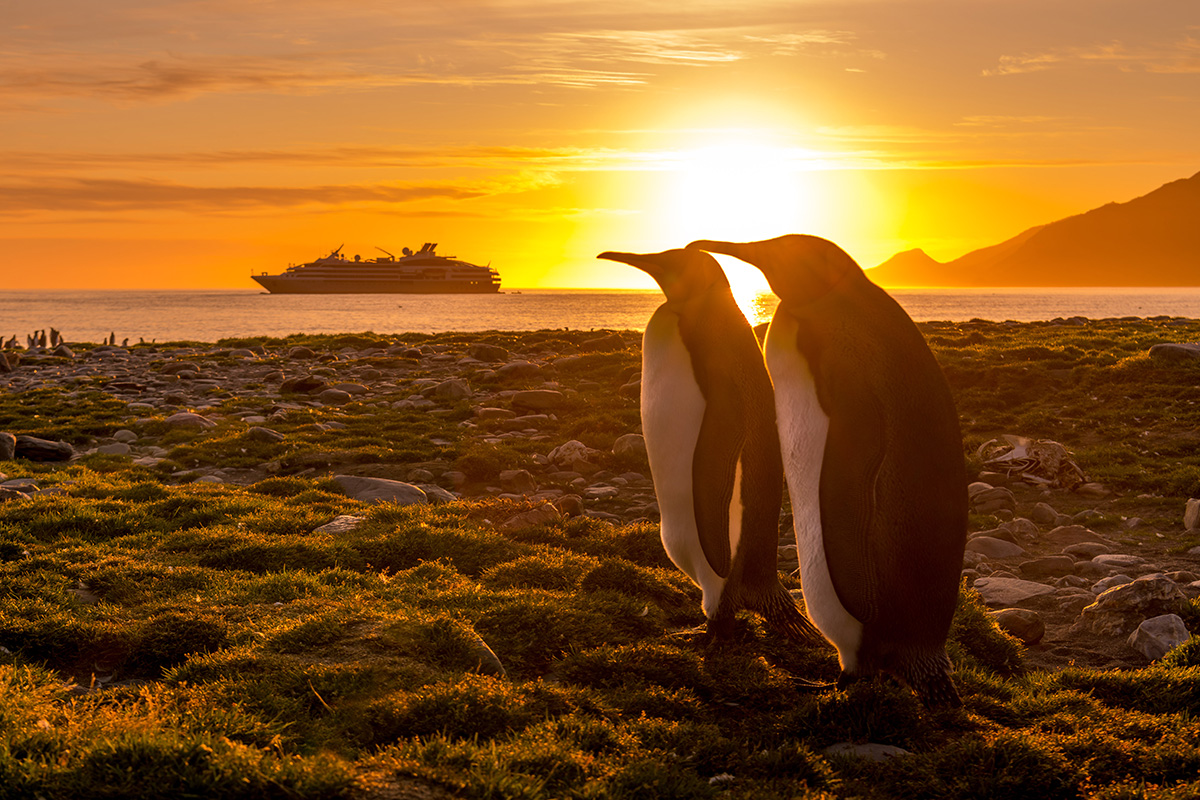 THE ANTARCTIC PENINSULA
MONDAY, DECEMBER 9, 2024
Succumb to the magic of a place unlike any other. To this day, the mythical Antarctic Peninsula still holds real fascination and promises its visitors unforgettable moments. Throughout your adventure in this icy realm, you'll find yourself surrounded in spectacular shades of blue and white, with exceptional wildlife all around you. Penguins, humpback whales, seals, and giant petrels are at home here, as are elephant seals, fur seals, Antarctic minke whales, and orcas.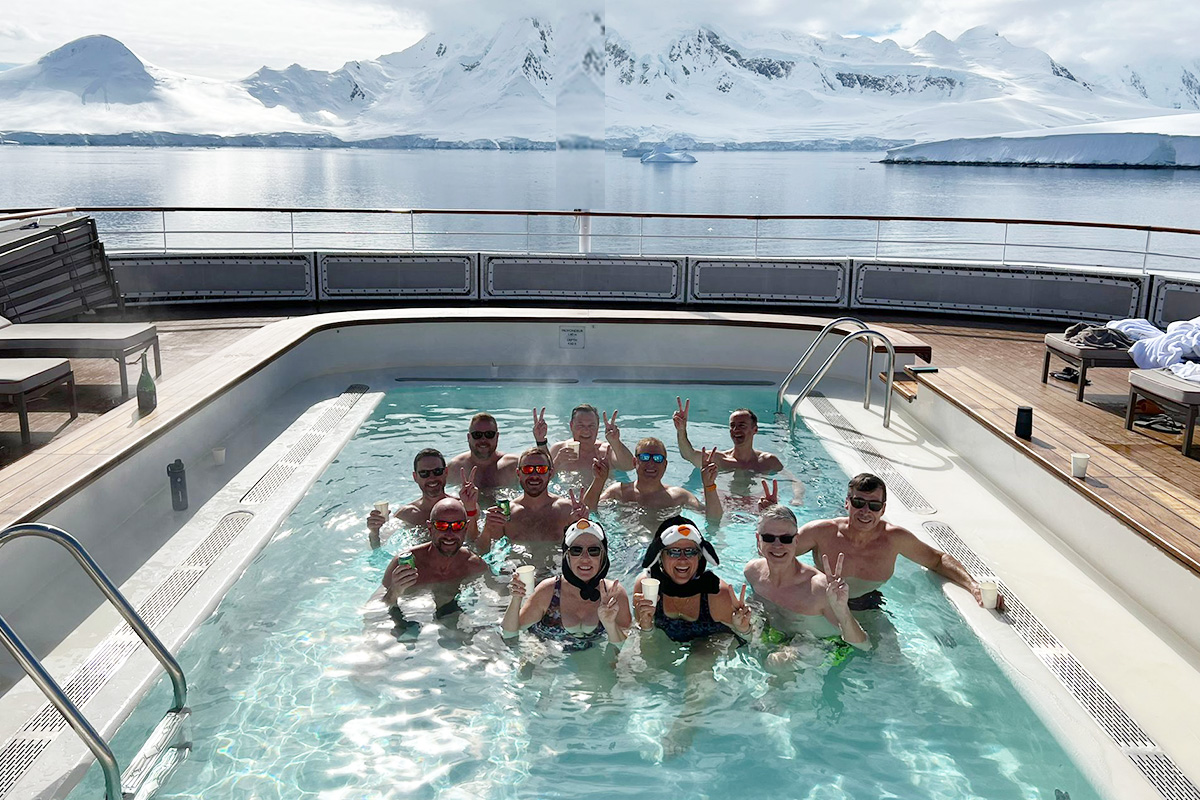 THE ANTARCTIC PENINSULA
TUESDAY, DECEMBER 10, 2024
World Navigator's Captain decides where we go today. No matter where we land, you're sure to see sights you've never seen before, and there's no more humbling a feeling than that.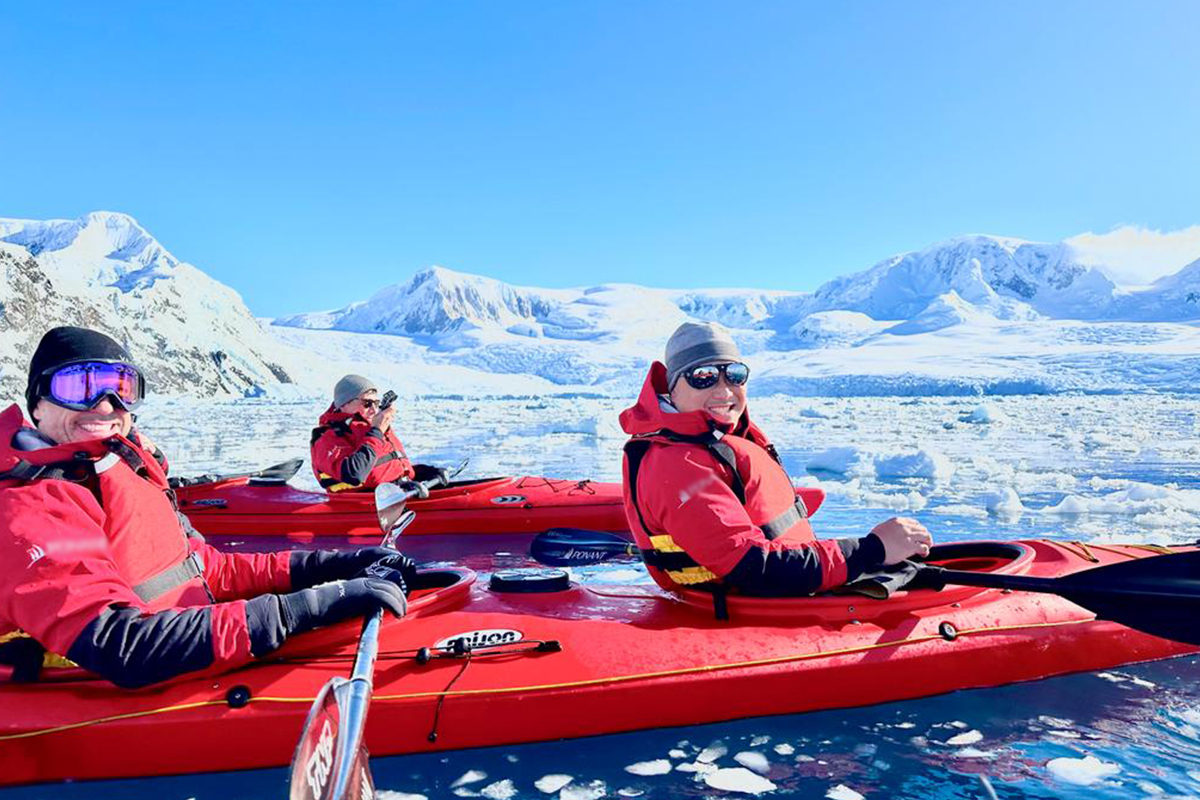 THE ANTARCTIC PENINSULA
WEDNESDAY, DECEMBER 11, 2024
Our Expedition Team will lead ice-cruising and landings at every opportunity to come ashore and explore the impressive Antarctic scenery. From deck, there are great chances to spot whales. Of course, this is true wilderness, so nature is in charge, but our experienced Captain will work with the elements to create the best possible itinerary for our adventure.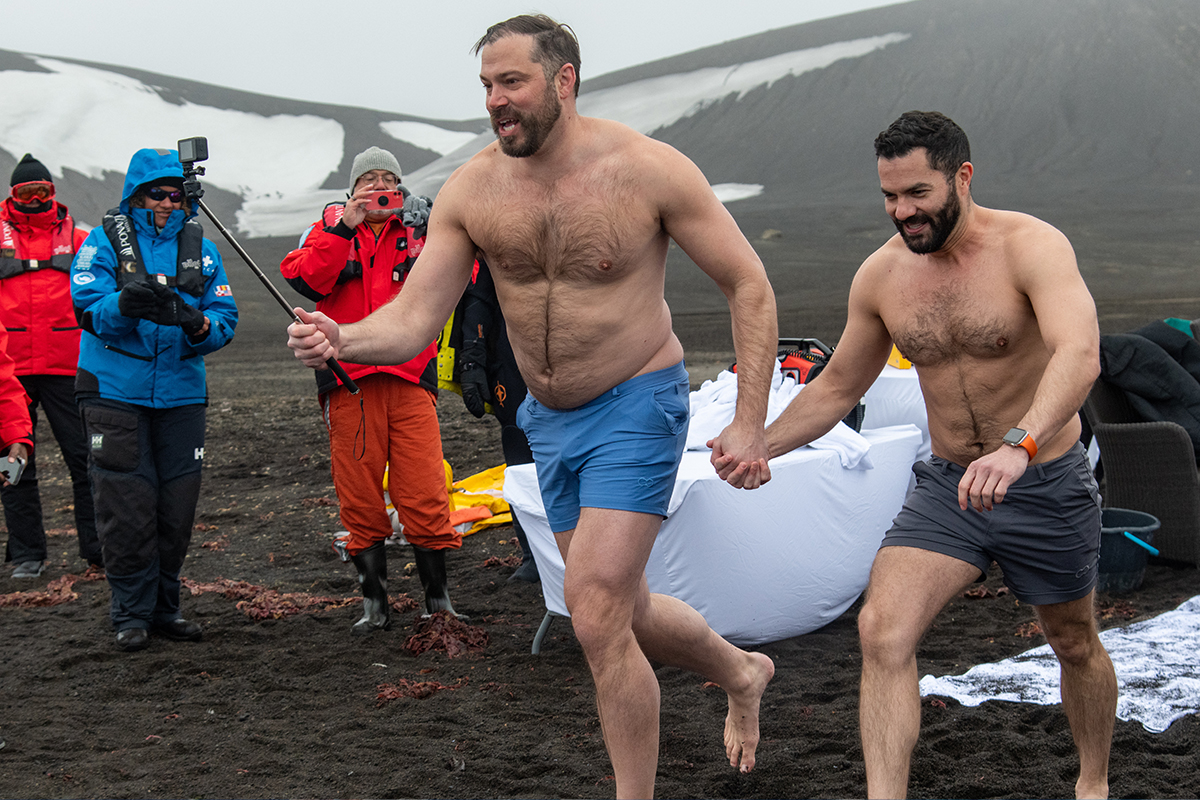 THE ANTARCTIC PENINSULA
THURSDAY, DECEMBER 12, 2024
Each day on the continent, we'll attempt landings at several sites, with an aim to bring you the incredible diversity of landscapes and rich wildlife on display in this pristine wilderness. Think about this for one second… at times, you will be the first man, woman, or non-binary person in history to walk on that bit of earth. How's that for life changing?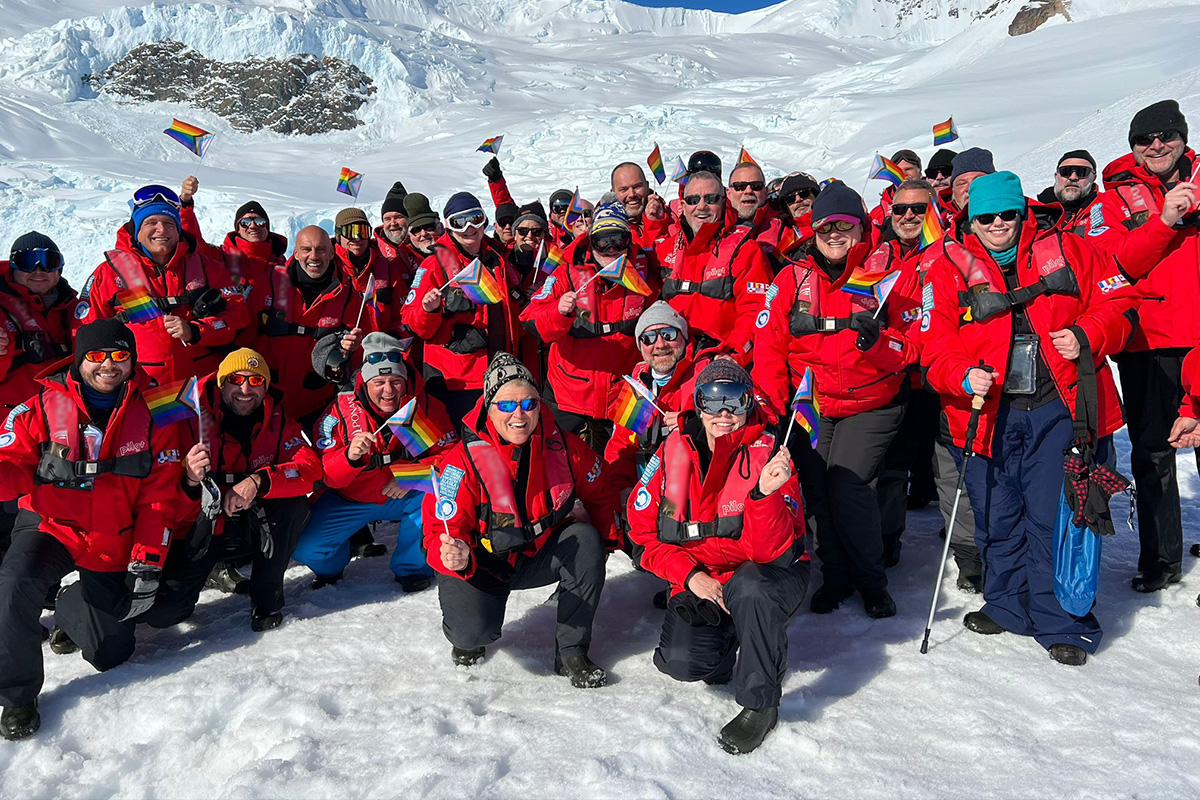 OUR FINAL DAY IN ANTARCTICA
FRIDAY, DECEMBER 13, 2024
Your entire view of our planet and of your place on it will have evolved completely by this day. Take in the wonder and the incredible beauty one last time.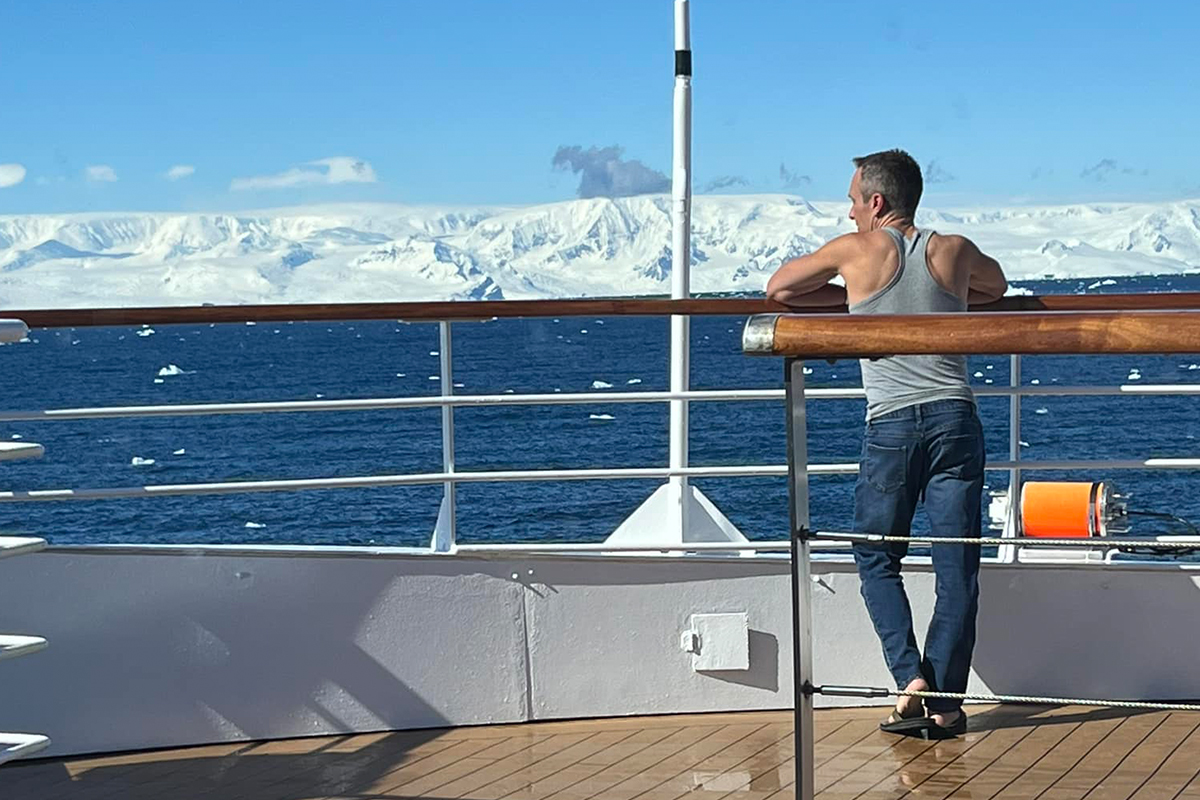 DAY AT SEA
SATURDAY, DECEMBER 14, 2024
After exploring this exhilarating continent, we set course back to civilization. Spend the day at sea recapping your experiences, having fun onboard, or just relaxing on deck, spotting the many sea birds which follow our ship.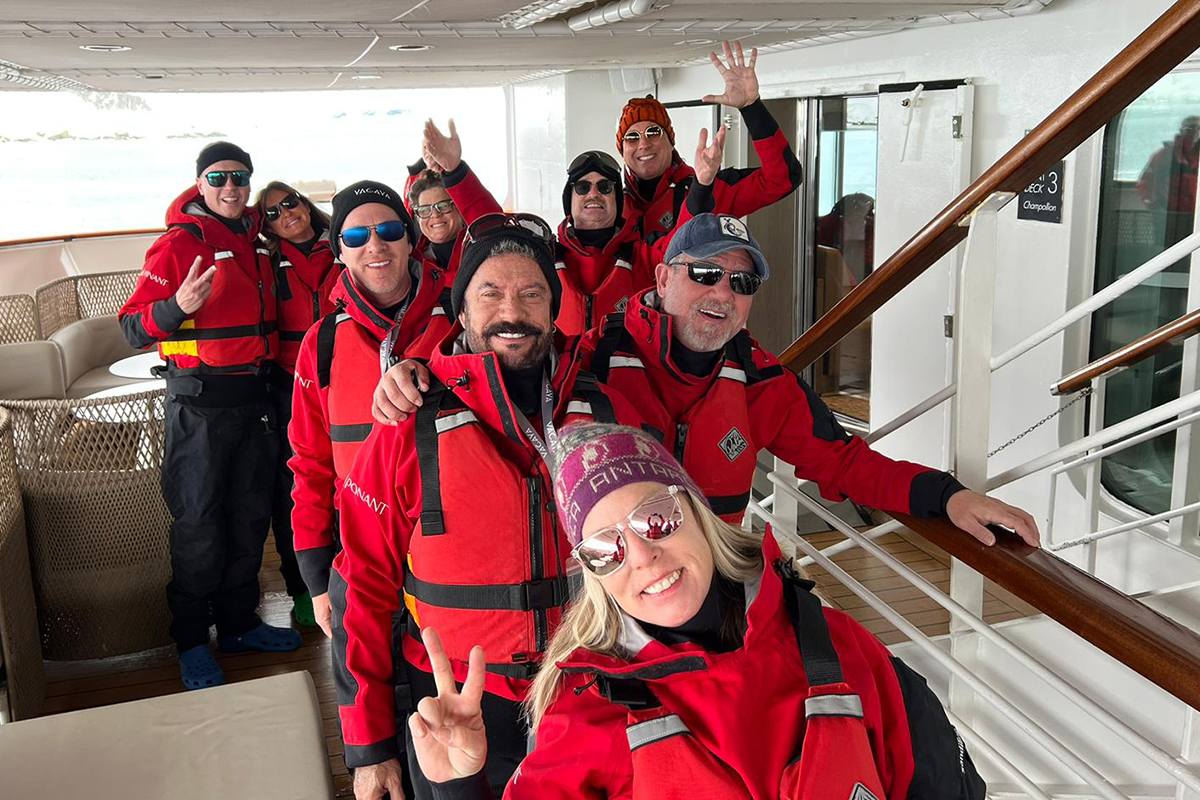 DAY AT SEA
SUNDAY, DECEMBER 15, 2024
Our final sea day is your last chance to swap photos and stories with fellow Vacayan adventurers. Take in all you've experienced one last time as we prepare to say goodbye to World Navigator and feel the spirit of this wondrous place. It will stick with you for all time.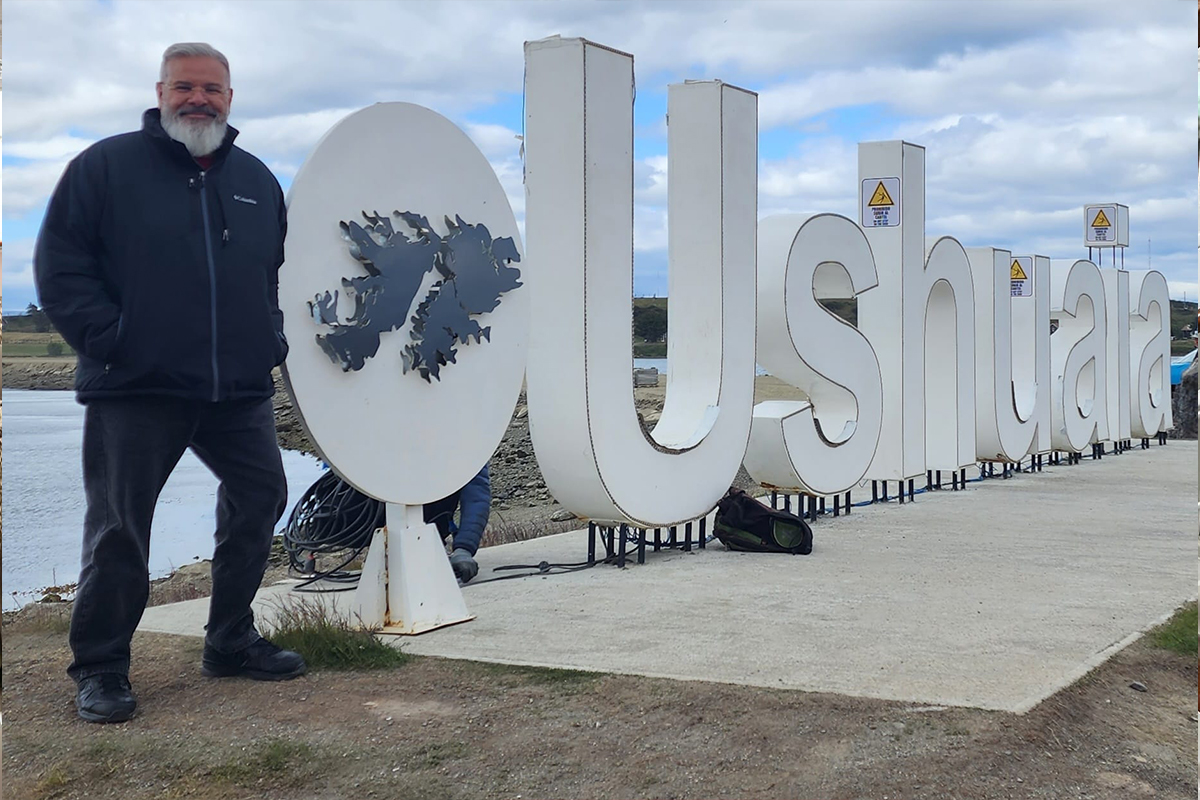 USHUAIA, ARGENTINA
MONDAY, DECEMBER 16, 2024
ARRIVE: 7AM
Today, our journey together comes to an end as we all fly from Ushuaia to Buenos Aires (flight included). From there, there's no telling where you'll go! Buenos Aires is one of the world's great cities and we highly recommend staying a few extra days to discover this on your own if you didn't explore before our cruise. If you're flying home from BA today, we recommend long-haul flights in the evening.
While we work tirelessly to craft the perfect itinerary for each trip, it's always subject to change based on weather, sea, and myriad other conditions. Since this is an expedition cruise, each day's landings will be determined by the ship's Captain and our Expedition Leader.
When you book online directly with VACAYA, you'll enjoy 24×7 access to your booking information, Pay-In-Full bonus offers, no-interest monthly payments, AIRLINE DISCOUNTS, and our BEST RATE GUARANTEE!
SOLO TRAVELERS NOTE
If you're a Solo Traveler, we offer some great recommendations for finding a roommate HERE.
THE IMPORTANCE OF TRAVEL INSURANCE
As we've all learned these past few years, having Travel Insurance is EXTREMELY important. So with each travel purchase, we strongly encourage you to purchase "Cancel For Any Reason" (or CFAR) travel insurance. If you decline to secure coverage, know that you're responsible for any cancellation penalties and out-of-pocket expenses incurred because of your inability to travel/choice not to travel. LEARN MORE
FIND THE PERFECT HOME-AWAY-FROM-HOME
You've chosen to embark on an immersive journey with VACAYA and Atlas Ocean Voyages. No matter which of our 98 staterooms or suites you choose, you'll enjoy beautifully appointed accommodations.
ALL ROOMS INCLUDE:
In-room mini-fridge stocked daily with your preferences
Room service from our "always available" menu
Nespresso coffee and Kusmi teas
Still and sparkling water delivered in reusable glass bottles
Terry bathrobes and slippers
Sumptuous Egyptian cotton bed linens
Port taxes and admin fees are 427 USD per person.
Pre-Paid Gratuities are 220 USD per person. 100% of these gratuities go to onboard staffers, including your stateroom attendant, the culinary services staff, the behind-the-scenes hotel services staff, and the myriad department heads who work with their teams around the clock to create a flawless VACAYA experience for you.
Solo guests in their own stateroom pay double gratuities and single port taxes/admin fees.
Room descriptions, sizing, and view specifics have been provided to us by Atlas Ocean Voyages and VACAYA is not responsible for incorrect information. Room layouts and views (including obstructions) can vary within the same category. For rooms with a capacity greater than 2, the additional bedding is a combination of sofa beds and/or upper berths.
Be "In The Know" about Obstructions: The standard cruise industry definition of an obstruction or partial obstruction is if the view of the horizon is interrupted when an average height person (170cm or 5'7") is standing at the balcony's handrail. If the horizon line is blocked in its entirety, the view is considered fully "obstructed." If any part of the view of the horizon line is blocked by a lifeboat, overhang, support beam, or any other fixed apparatus (not including moveable cleaning equipment), the view is considered "partially obstructed." If the horizon line can be viewed in its entirety when standing at the handrail, the view is not considered to be obstructed in any way.
Upon booking outside of 300 Days – 10%.
At 300 Days (February 9, 2024) – 25%.
At 240 Days (April 9, 2024) – 50%.
At 180 Days (June 8, 2024) – 75%.
At 120 Days (August 7, 2024) – 100%.
Upon booking through 300 Days (February 9, 2024) – 10% of total.
From 299 (February 10, 2024) to 240 Days (April 9, 2024) – 20% of total.
From 239 (April 10, 2024) to 180 Days (June 8, 2024) – 40% of total.
From 179 (June 9, 2024) to 120 Days (August 7, 2024) – 60% of total.
From 119 (August 8, 2024) to 90 Days (September 6, 2024) – 80% of total.
From 89 (September 7, 2024) to 0 Days (December 5, 2024) – 100% of total.
Flights from your home city to/from Buenos Aires
Airport Transfers to/from World Navigator
Onboard Spa/Salon Services
Onboard Laundry
Gift Shop Purchases
Optional Excursions
Be sure to read VACAYA's
Terms & Conditions
, which include the Payment/Cancellation/Refund Policies for all reservations. Please note that cancellation fees apply from the time of booking.
For real-time availability, proceed by clicking BOOK NOW. With ever-shifting inventory, a category that shows availability on this page may no longer be available when you attempt to book. If you need help finding the perfect room in another category or to add your name to our wait list for a sold-out category, feel free to email The V Team at info@myvacaya.com and we'll be happy to assist you.
Don't see your first choice in room category? Upgrades that become available will be prioritized to guests who've already booked their second choice. To jump on our upgrade waitlist, book your second choice and then email your desired category to
info@myvacaya.com
. Be sure to include your reservation number and full name. We'll reach out to you if your name reaches the top of the upgrade availability list. Subject to upgrade charges.
You may pay in full at the time of booking. Unless you later modify your reservation, no further payments will be necessary. BONUS OFFER: Paid-in-Full Reservations made through June 2, 2023 will receive 200 USD off per room.
Your initial deposit is due at time of booking. Then, your remaining monthly payments will be calculated using the number of months between your booking and the final payment due date. Payments will be charged on the 15th or the last day of each month (determined automatically depending on the day of the month you book). Payments will be charged to your credit card on file. If your credit card details change at any time, simply update the info in our system prior to your next month's payment date. Please note declined payments are subject to a convenience fee. For more information, explore our Automatic Billing FAQs and our Terms & Conditions.
There is one question every traveler across the globe universally faces: should I purchase Travel Insurance? It's natural to ask yourself, should I spend the extra dollars to protect my vacation investment? Or do I leave it in the hands of Lady Luck and hope for the best. At VACAYA, we've always believed Trip Insurance was critical to the vacation planning process. That's why we took special care to integrate the purchase opportunity into our online booking process. Pre-pandemic, the main reason to buy insurance was to assure your safe return home if something were to happen to your health while on vacation. That's because quality insurance covers medical evacuation so people don't have to pay medical emergency transportation expenses out of their own pocket.
With Covid-19 in our lives for the foreseeable future, we now have an even stronger rationale for recommending Trip Insurance. "Cancel For Any Reason" insurance has quickly risen in popularity, and for good reason. If you decide you don't want to travel after the cancellation penalty period has begun, this type of insurance covers most if not all of your cancellation fee. It's also a great way to help honor your Social Contract with VACAYA.
So go ahead and buy that bucket list trip, but protect your health and your investment by purchasing Trip Insurance. ❤️