Lesbian Cruises & Luxury Resort Destinations with VACAYA
The spirit of VACAYA is that of a big fabulous melting pot – with all genders, sexualities, races, and religions coming together to create a blissful utopia. Each and every VACAYA experience is better and stronger as our diversity grows. In that spirit, VACAYA wholeheartedly welcomes lesbian, queer, bisexual, pansexual, MTF, and straight-allied women AND those who fall somewhere magically in between. In fact, we honor you!









At VACAYA, we also recognize how important the "Ls" have been to the LGBT community and all the strides we've made through the years. Simply put, we wouldn't be where we are today without your amazing contributions. And it's in that spirit we invite lesbians and all women to join us on a VACAYA vacation and help us build the utopia of our dreams.
Wherever you dream of going and however you wish to get there, VACAYA has you covered. Over the next few years we'll take you to Mexico, Europe, Asia, Hawaii, Iceland, the Caribbean, and more. From big ship cruises and all-inclusive resorts to luxurious European river cruises and adventures in remote places, we're delivering unique experiences with universal appeal. VACAYA charters the entire vessel which allows us to fully customize the itinerary and to create bespoke 24/7 entertainment and social activities that are perfectly tailored to your desires. And if you want to give back to the communities you visit, our ReachOut program is just for you.
Still not fully convinced?? Check out what our lesbian guests have to say:

"This is pretty cool…Best experience yet. Out of all our 13 years of cruising to date, this cruise experience topped them all." – Peaches & Reba


So whether you're looking for something new after years of all-female vacations, or you've dreamed of being surrounded by a fierce and fabulous group of gay men, other lesbian travelers, and straight allies, VACAYA finally gives you a new choice in LGBT travel – one where you'll be celebrated for the awesome woman you are. We welcome you with warm open arms!
Don't believe us?? Check out what the press is saying about the lesbian experience on VACAYA:
"New LGBTQ+ travel company VACAYA has a future as bright and as broad as the horizon itself."      – Curve Magazine
"I was pleasantly surprised to encounter just enough queer female passengers having genuine fun on their VACAYA vacation…" – OutTraveler
IF YOU HAVEN'T BOOKED THE HOTTEST LGBT+ VACATIONS ON THE PLANET,
WHAT ARE YOU WAITING FOR? CHECK THEM OUT BELOW!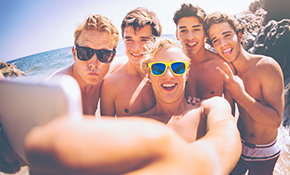 Become an Ambassador
Eager to help spread the news about VACAYA? We have everything you need to get started!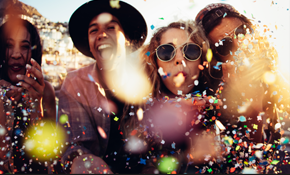 Unparalleled Offers
Are you ready to dive into VACAYA headfirst? We've got a special selection of offers just for you!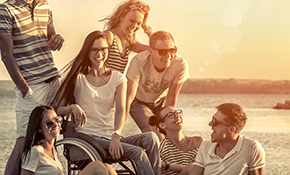 Accessibility
VACAYA and our partners create a welcoming environment for travelers with special needs.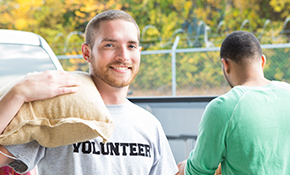 Giving Back
Our efforts in the community reflect our commitment to the idea that we can all make a difference.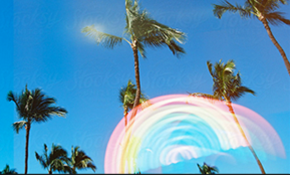 All Are Welcome
Open your mind to the rainbow of fun that can be had in the world. That's the spirit of VACAYA!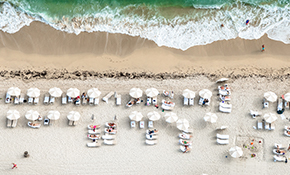 Our Experiences
VACAYA delivers vacations tailored to the unique desires of our guests. How will you VACAYA?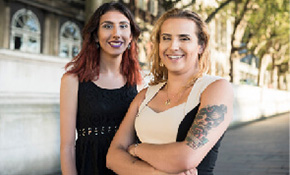 Alphabet Soup
Look no further… VACAYA's handy guide will help you navigate the entire LGBTQIAPK spectrum.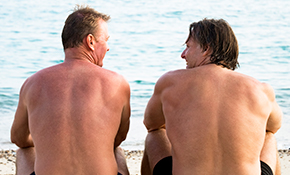 Solo Travelers
VACAYA's "Solo Traveling with Ease Program" is perfect for single travelers looking to join in the fun.