PUERTO CALDERA TO COLÓN
10 ADVENTURE-FILLED NIGHTS
HISTORY-MAKING
ALL-LGBT+ LUXURY
EXPLORE THE WORLD'S
MOST BIODIVERSE REGION
ENDLESS ADVENTURE AWAITS!
Mar 7-17, 2023 – PONANT Le Bellot
The mist clings to the rainforest floor, concealing the jungle's many secrets. You and the other Vacayans enter one by one, your hearts beating faster and faster as you come face-to-face with this mysterious new world.
What's that sound?!
Teeming with more life in a square meter than any other place on earth, Costa Rica's fabled rainforests tease at first, but then slowly awaken before your very eyes! Life is all around you and you'll be humbled by the hidden wonders that subtly and sometimes suddenly reveal themselves to you. Go where no other LGBT+ cruisers have gone before in this never-before-seen itinerary from VACAYA.
This 5-star luxury expedition not only takes you deep into the jungles of Costa Rica and Panama, but BONUS… we also transit the Panama Canal, a modern marvel that'll become the perfect counterpoint to all nature has in store for you. Throw in an overnight in intoxicating Cartagena, Colombia and the very best of Central America and northern South America are all yours for 10 indulgent nights! 2 Continents. 3 Countries. Endless Adventure.
The upside of cruising on an Expedition Cruise on the super yachts of PONANT is that you can visit remote ports and secret harbors accessible only to these special vessels. This allows you to get right to the heart of your chosen destination. Additionally, most remote ports of call fall into the category of Expedition Cruise and are accessed via Zodiac (inflatable 12-person lightweight motorized boat) so you'll be some of the first people to explore these special spots. A whole new world opens up with each and every step. And what's better is that an expedition cruise saves you money because you're buying fewer optional excursions. The Zodiac landings and the expedition leaders are included in your cruise fare!And with super yachts, you don't have to worry about missing out on larger ports; we can go to those, too! So you'll enjoy plenty of variety during your journey with VACAYA. We call this the SUPER YACHT ADVANTAGE.
#GoDeeperWithVACAYA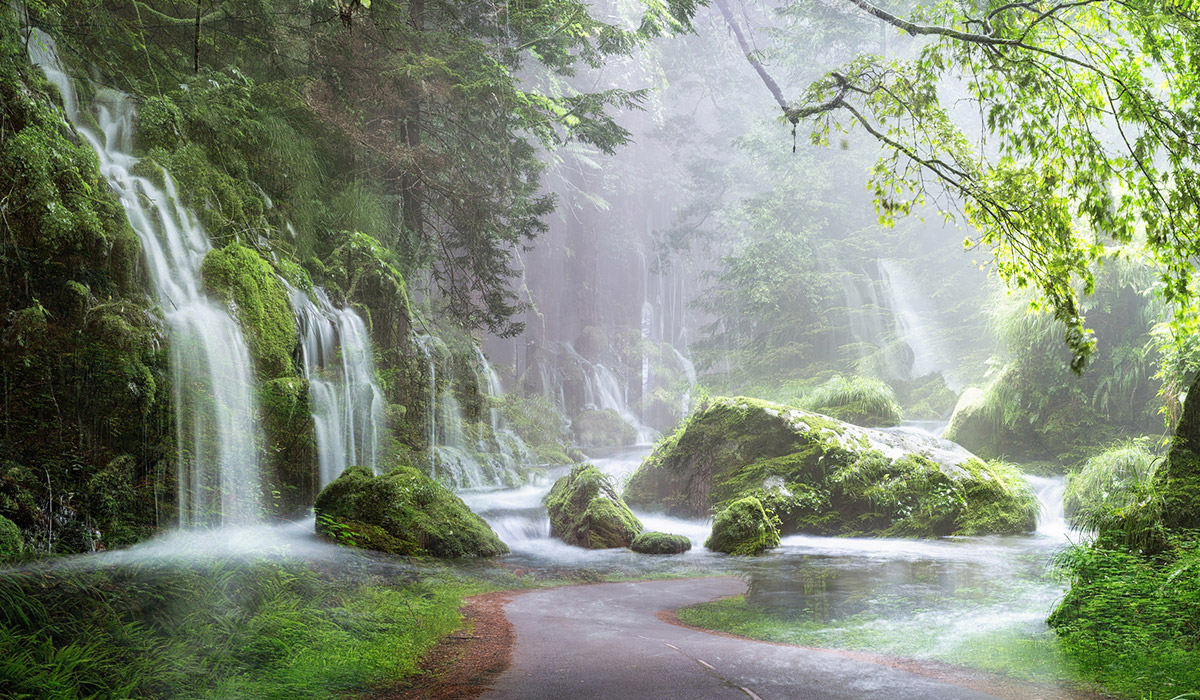 DISCOVER THE MAJESTY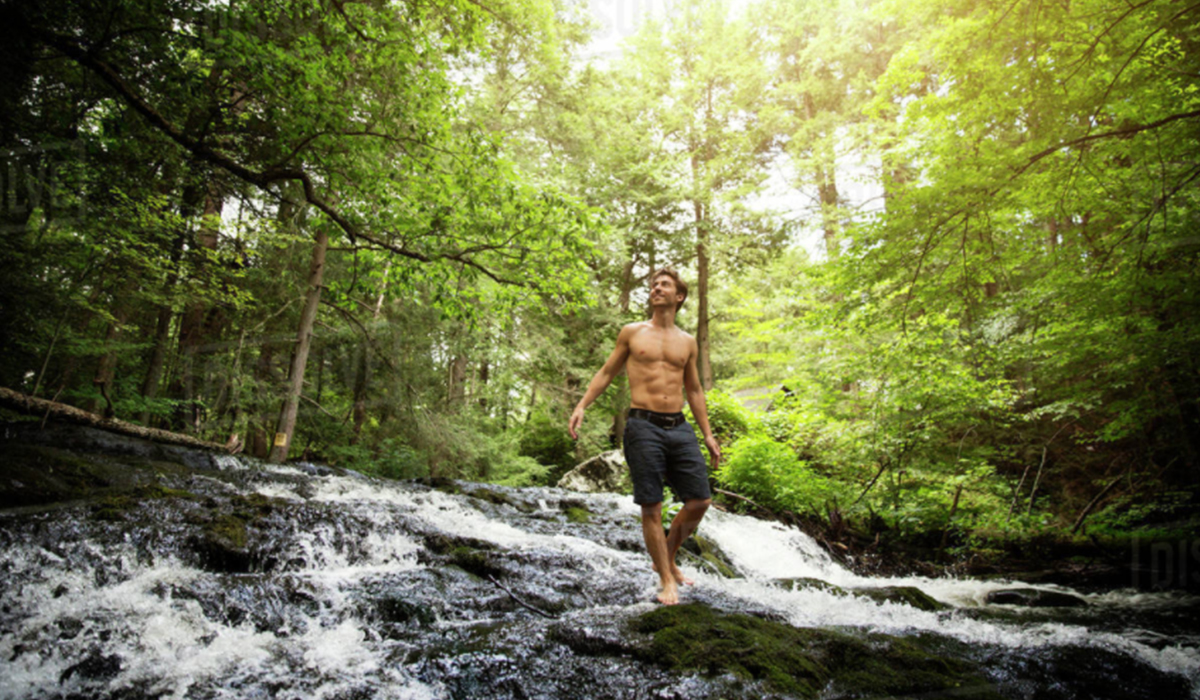 HIKE THE RAINFORESTS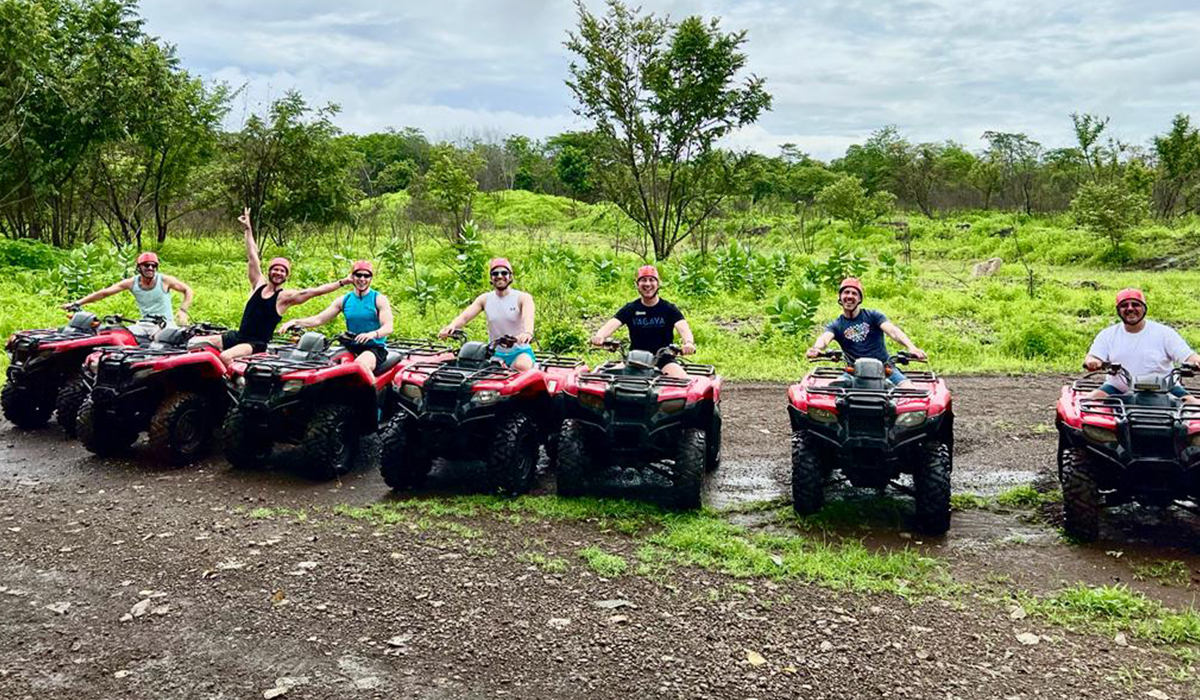 GO BEASTMODE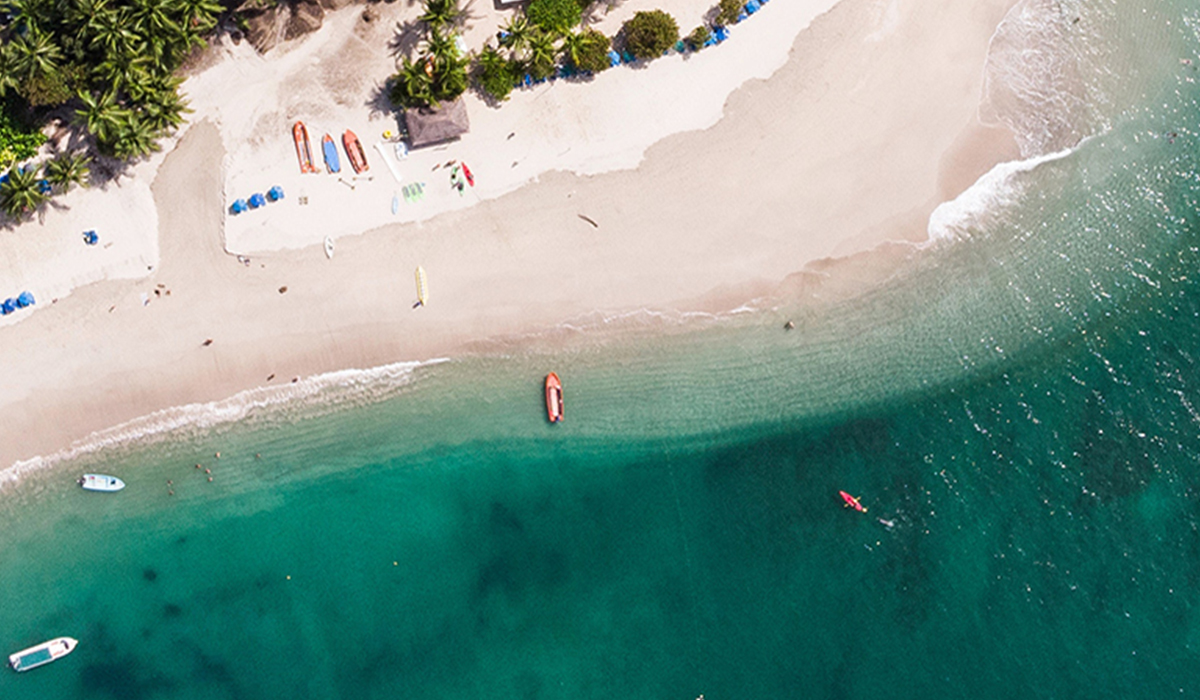 WALK PERFECT BEACHES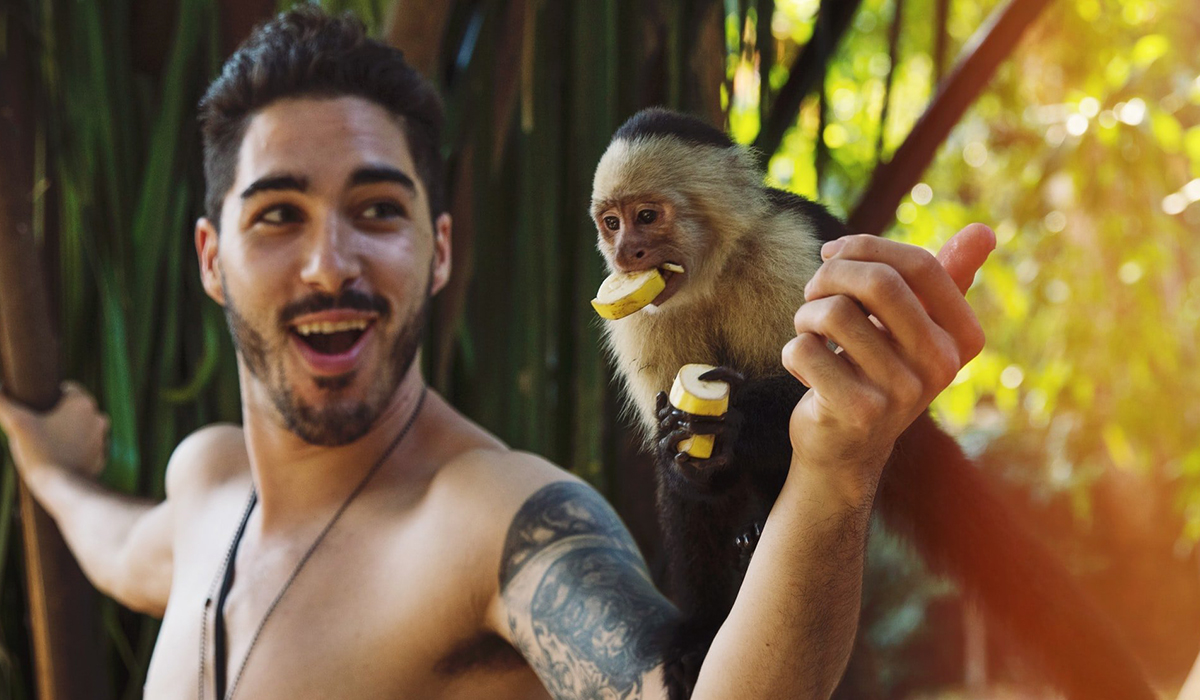 MEET THE MONKEYS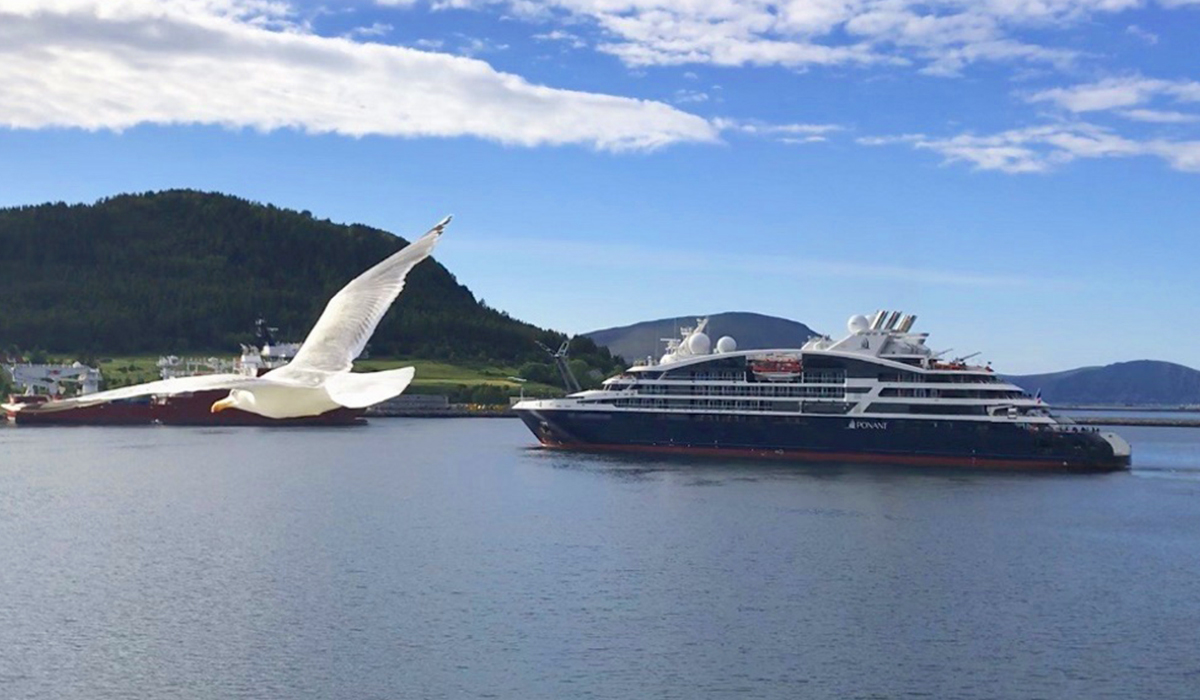 TRANSIT THE PANAMA CANAL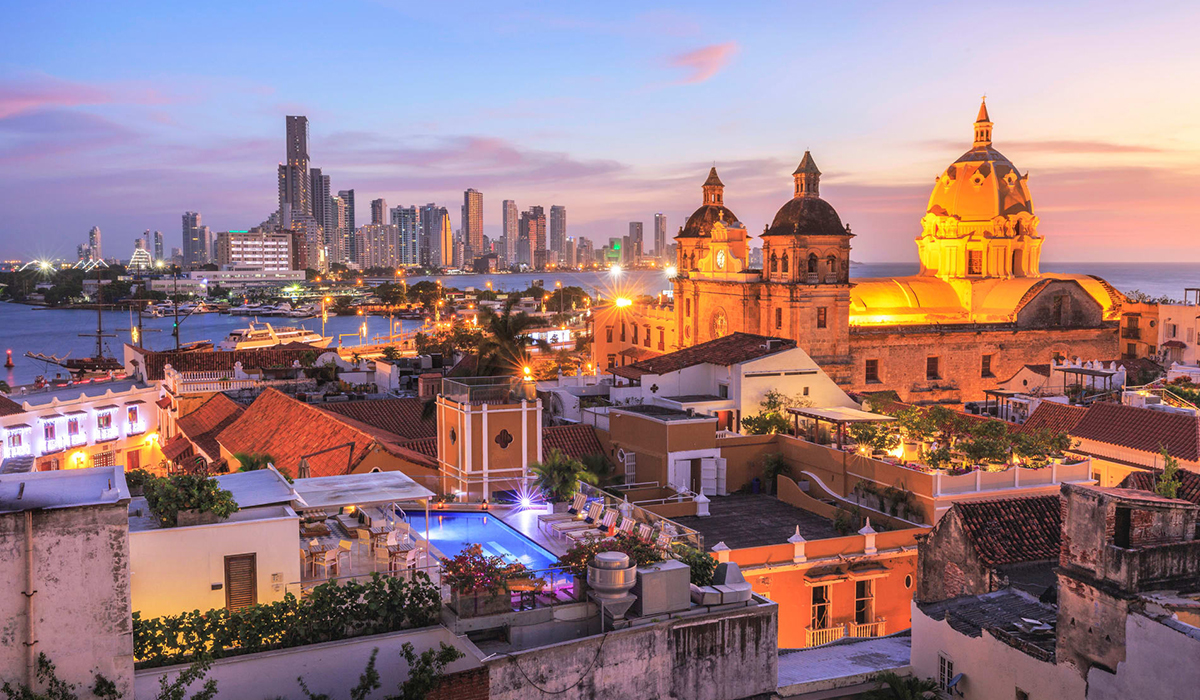 OVERNIGHT IN CARTAGENA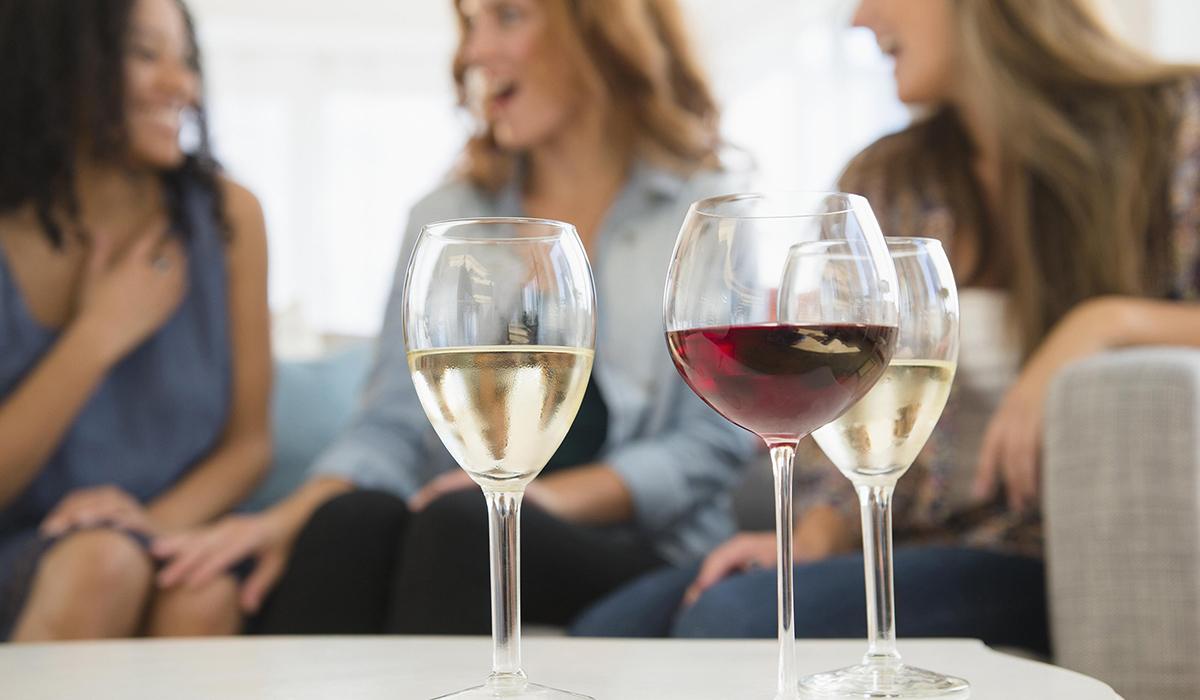 MOST BEVERAGES INCLUDED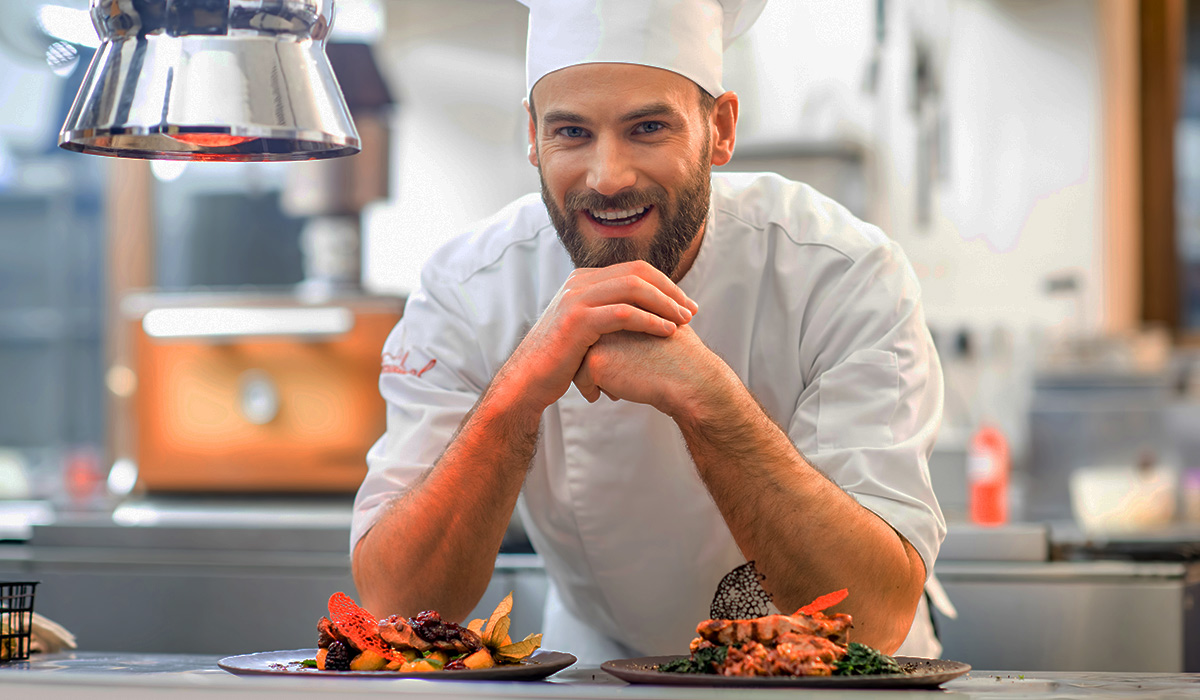 DELICIOUS DINING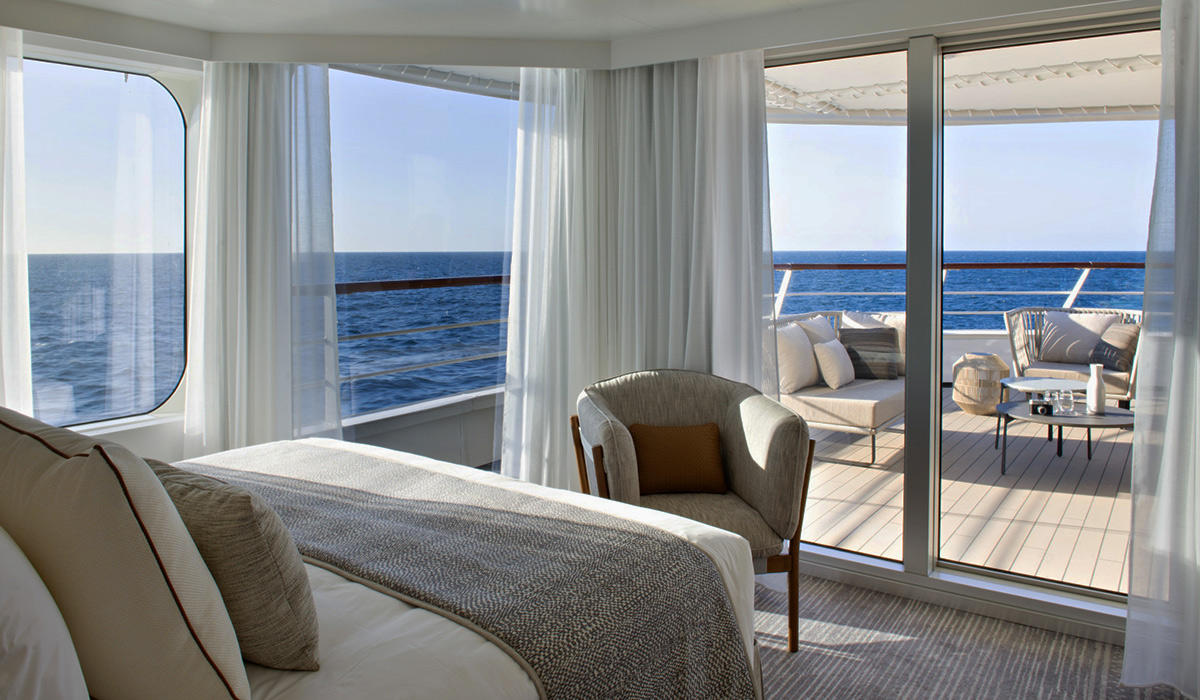 MODERN & SPACIOUS ROOMS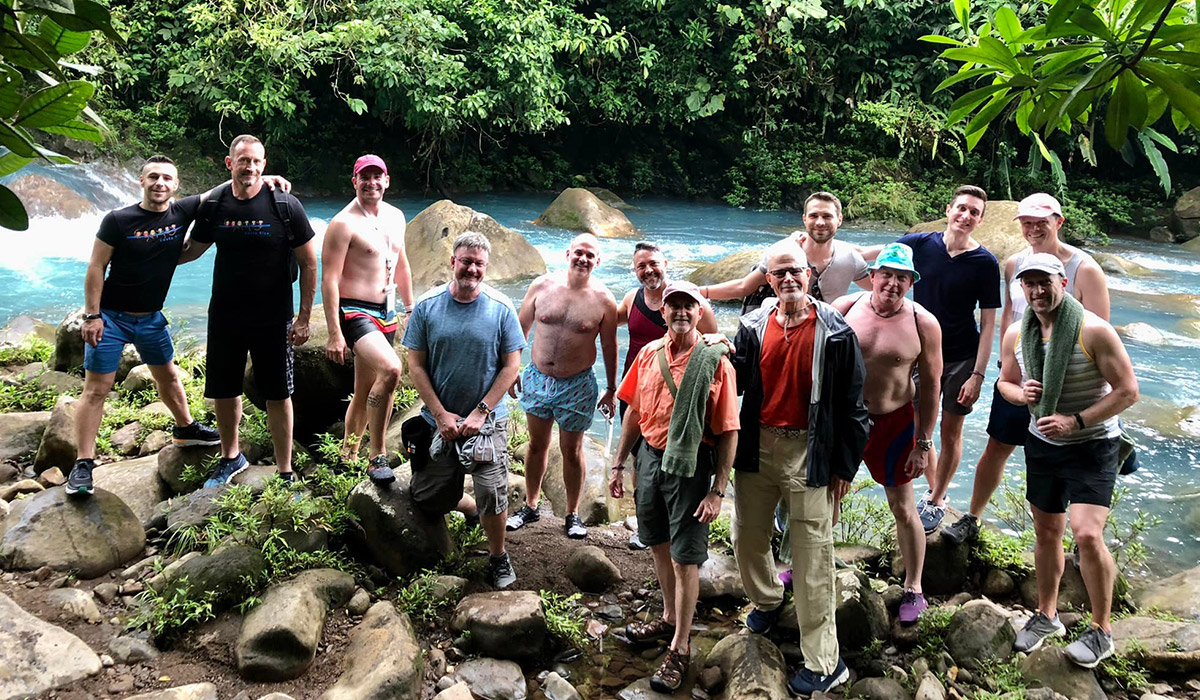 FRIENDS FOR LIFE!
Building upon the enthusiasm for our 2022 Costa Rica Resort vacation, we're thrilled to return to Costa Rica in an all-new way! Le Bellot takes us deep into this region's incredible biodiversity where we'll get the chance to explore some of the most beautiful rainforests on earth. Meet monkeys, sloths, and countless other forest creatures as we explore this striking area. Hiking, snorkeling, SCUBA, and perfect beach days await as VACAYA brings you 3 bountiful countries – Costa Rica, Panama, and Colombia.
When cruising PONANT with VACAYA, you're choosing comfort, refinement, & discovery…
VACAYA's 2023 Central America Cruise continues our already-robust tradition of redefining all that's possible in the world of LGBT+ luxury travel. Of course savvy travelers recognize "value"
rarely
means "low price." Instead, value is defined as getting something extraordinary for a great price. And that is exactly what VACAYA's 2023 Central America Cruise delivers.
The Vacayans are dedicated to providing you with the very best. That's what drives us, journey after journey. And it's amazing what's included:
10 Nights aboard the stunning Le Bellot
All Meals, featuring subtle and audacious flavors inspired by our ports of call
Complimentary unlimited Open Bar throughout your cruise (premium alcohol extra)
Complimentary unlimited Open Mini-Bar in your Stateroom/Suite (premium alcohol extra)
Complimentary WiFi/Internet
Daily Afternoon Tea and Pastries
24-Hour Room Service
5-Star Service
24×7 Stateroom Service
24×7 Reception Desk
Lecturers, Guides, Naturalists, and Expedition Leaders
Zodiac Landings
Fitness Classes
The following services are available for an additional charge:
Optional Shore Excursions
Optional Pre- and Post-Cruise Excursions
Salon Services
Laundry
Satellite Telephone Services
Medical Services
Commemorative voyage DVD that retraces the entire story of the trip, complete with interviews with lecturers, naturalists, and the Captain, and a stunning photographic montage from the staff photographers.
What does it mean for a cruise to be designated an "Expedition Cruise"? Made up of captivating and enthusiastic expedition leaders, naturalist guides, and experts, the PONANT expedition team will unlock the doors to pristine natural spots. During the outings on Zodiac® boats and onboard talks, the team will give you the key to discover points of interest and wildlife sightings, understand the traditions and ways of life of locals, and get up close and personal with this region.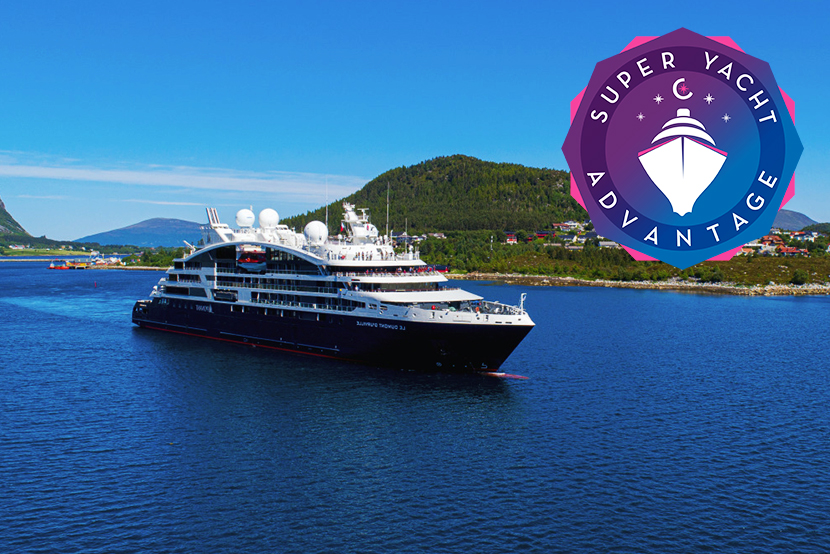 SUPER YACHT ADVANTAGE.
Included.
If you've ever wanted to explore the world in style in a friendly and intimate setting, VACAYA Luxe's small-ship voyages have distinct advantages over their big-ship counterparts. Small ships gracefully dock in quaint harbors that bulkier oceangoing vessels simply can't access, while also calling on classic destinations our guests long to visit again and again. The ability to call in ports of all sizes allows for more intriguing itineraries that become the focal point of the journey. Small ships also tend to stay longer and dock closer to town, giving you more time to explore. There are no crowds to beat, so you can see places at their most pleasant and authentic.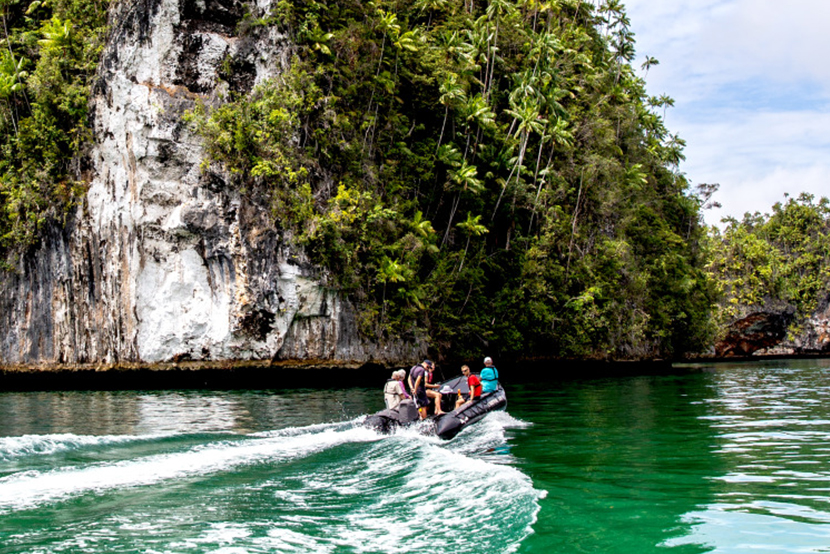 SMALL BOAT LANDINGS*
Included.
Each day, based on water and weather conditions, the Captain and the Expedition Leader will suggest Zodiac® outings and shore visits with a team of experienced naturalist guides to discover the infinite riches of National Parks, biodiversity, UNESCO sites, and tribes of Central America. The sturdy inflatable boats enable both water-based exploration and safe landings in otherwise inaccessible areas. You'll need to be fairly agile to board these, but there's otherwise no need to worry about traveling in them. Landing operations depend on favorable conditions. Since you may get wet on the Zodiacs®, we suggest waterproof pants or swimsuits. Closed-toe shoes are required on the Zodiacs® and for your comfort should be waterproof. And what's great is that these landings are included in the cruise fare so these save you money in optional excursions you don't have to purchase!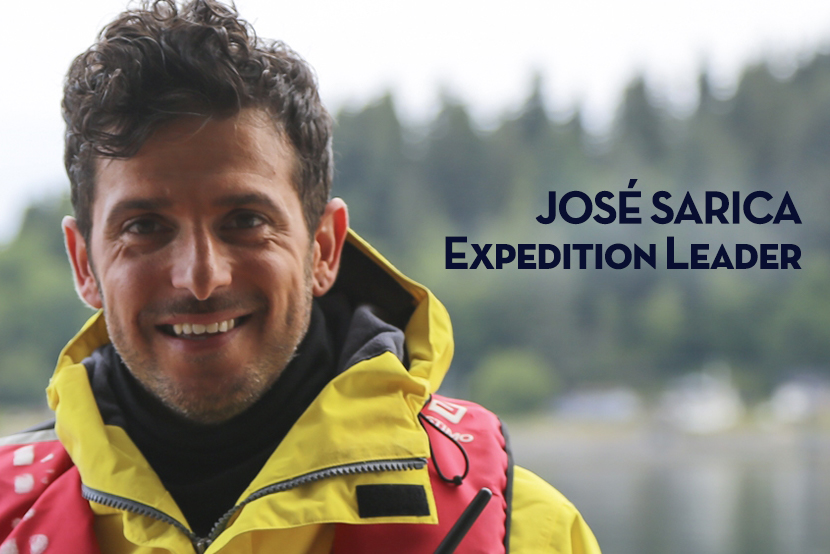 EXPEDITION LEADERS.
Included.
The ship's experienced expedition leaders and lecturers command an in-depth knowledge of Central America and offer a rich program of included activities designed to immerse you in our destination. On a regular basis, they'll conduct informative lectures on topics such as biology, history, and geology throughout the voyage. The lecture schedule will be announced every day in the onboard Daily Program. Expedition leaders like José Sarica bring your newfound knowledge to life in the field via the daily landings.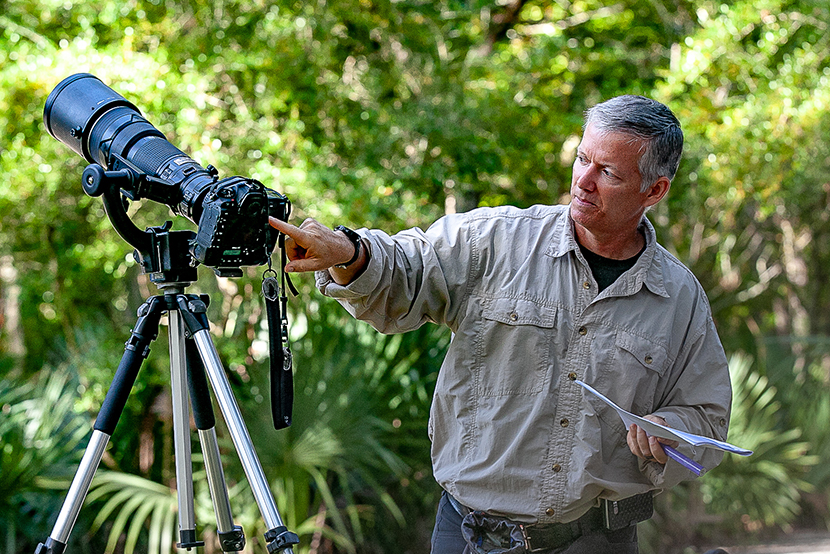 RESIDENT PHOTOGRAPHERS.
Included.
The ship's onboard photographer will be there to assist you in the use of your photo equipment and to help improve your photo skills to successfully capture this incredible land. You'll also have the option to purchase all the photographs the staff photographers capture during the voyage on a DVD that retraces the entire story of the trip, complete with interviews with lecturers, naturalists, and the Captain. A stunning photographic "Best Of" includes all the highlights.
As the only French cruise company, PONANT is an ambassador of the "French Touch" around the world. With a French crew, discrete service, refined cuisine, and partners that embody the same spirit of excellence and refinement, PONANT does their utmost to maintain a unique cruising philosophy.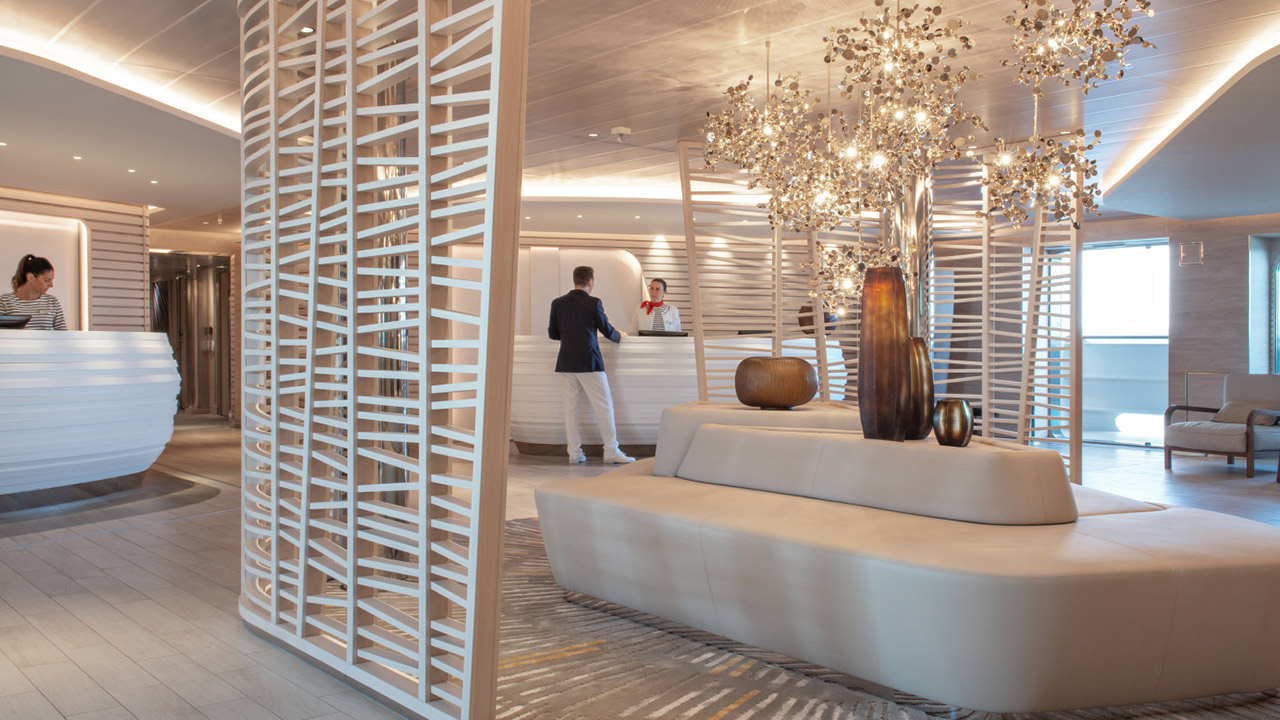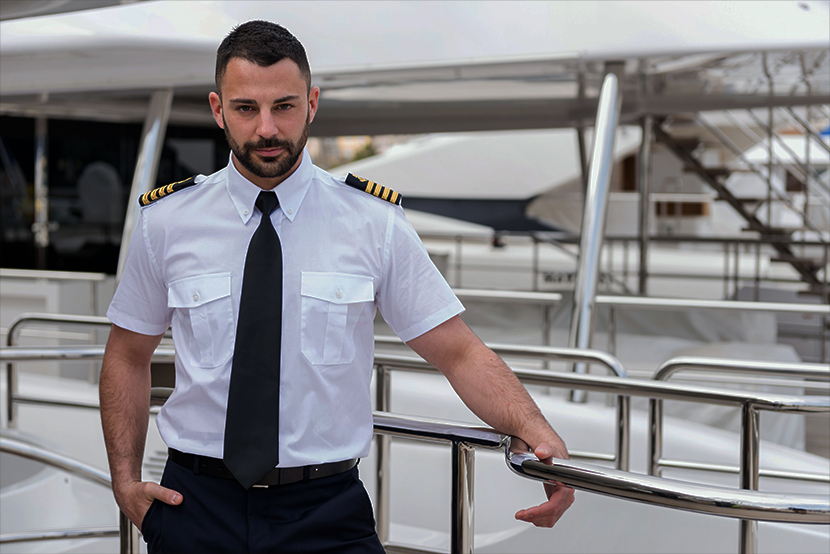 The French Touch means, above all, a French crew to welcome you and ensure your comfort and well-being throughout your cruise. In an atmosphere of elegant luxury, you'll find 5-Star Service onboard. It's a unique travel experience that is simultaneously authentic and refined. In addition to the attentive cabin stewards throughout the ship, all suites on Deck 6 come with additional butler service to see to your every need. They'll even unpack your bags and repack for you at the end of the voyage!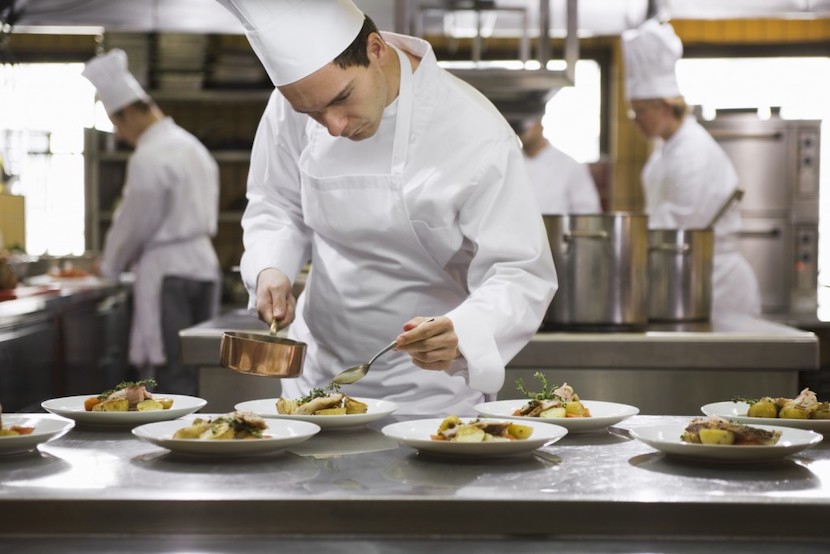 A FRENCH WAY OF LIVING.
Included.
The French Touch also means a way of living in which gastronomy takes pride of place. Every day you'll discover fragrant flavors, carefully selected cheeses and wines, and delicious specialty breads & pastries from Maison Lenôtre. Maison Taillevent provides its fine selection of vintage wines by the glass, Maison Veuve Clicquot champagne is served at our gala cocktails, and delicious sweets from the Ladurée bakery are on offer during afternoon tea time.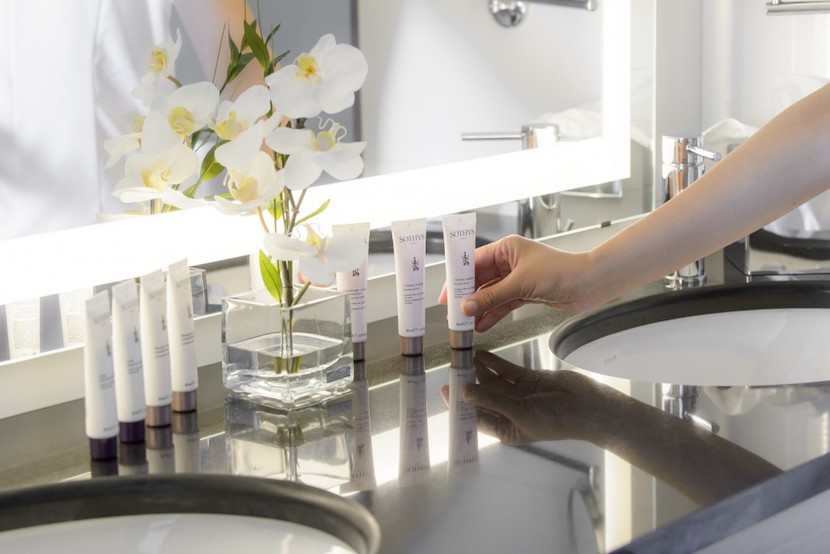 PRESTIGIOUS PARTNERS.
Included.
Finally, the French Touch is also evident in our choice of partners, whose expertise and passion for their work is in line with our own quest for excellence: interior design by Jean Philippe Nuel, fabrics by Pierre Frey, delicate flavours from Le Palais des Thés, Hermès bath products in all staterooms and suites, spa care products by Sothy's, and signature perfumes from Fragonard.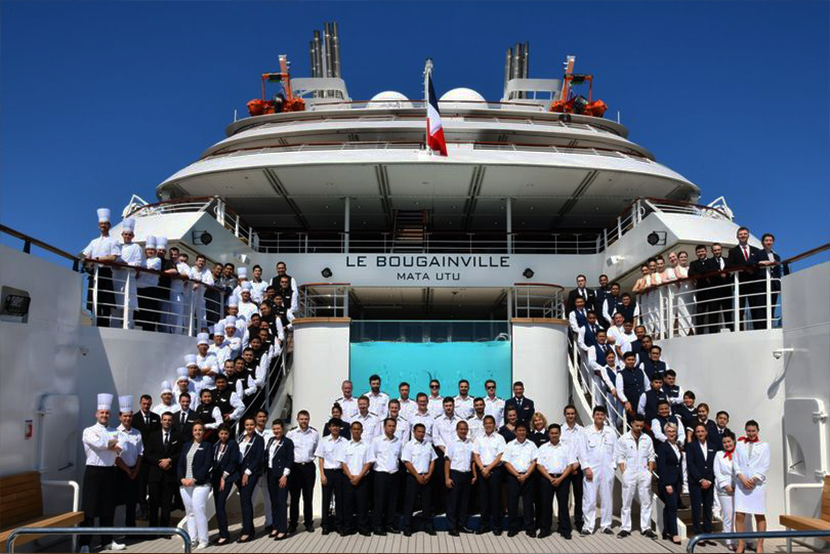 PONANT is regularly awarded for the quality of its services and its unique cruising concept. From Travel & Leisure and Cruise Critic to NABU and Berlitz, the list of award presenters reads like a who's who in travel and sustainability. A growing list of French and international awards can be viewed 
HERE
.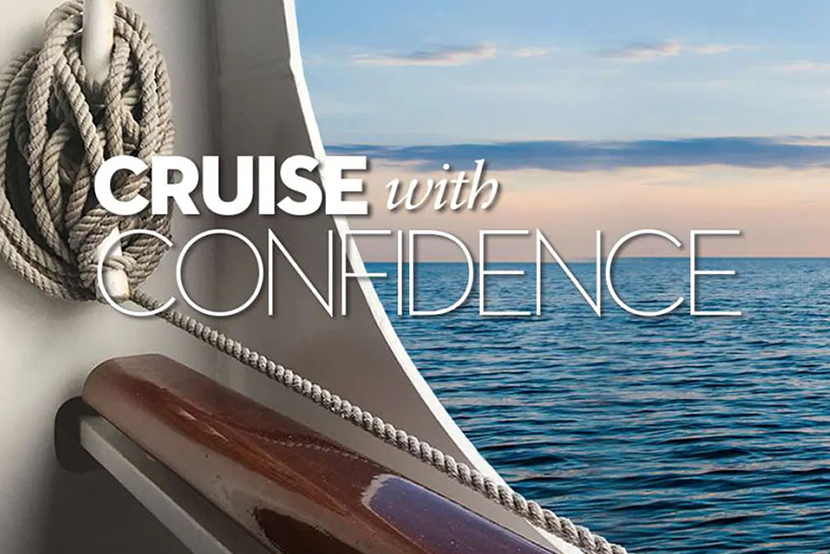 CRUISE WITH CONFIDENCE.
Included.
On land or onboard, your safety is our top concern. This means we uphold strict health and safety measures. As the rules and regulations change and evolve, PONANT is continuing to adapt and optimize its already robust protocols, integrating all the technological, human, and material measures to ensure the provision and maintenance of a healthy bubble. This reinforced protection is based on three "shields" designed to guarantee onboard conditions, sanitary protocols, and daily monitoring (guests, equipment, and ships). For your added safety and peace of mind, doctors and nurses are present on every ship. Find PONANT's detailed and ever-evolving protocols HERE.
*A note about small boat landings:
As privileged guests in these uncharted lands, we're at the mercy of weather and sea conditions. Landings on certain sites and the observation of certain wildlife cannot be guaranteed; they vary from day to day, making each PONANT cruise a unique experience. The Captain and Expedition Leader will make every effort to ensure your experience is as rich as possible, while complying with the safety rules and instructions of local officials.
Boasting 92 finely-appointed staterooms and suites, PONANT's Le Bellot is one of 6 identical Explorer-class ships from PONANT. Le Bellot gives you a unique yacht-like cruising experience thanks to her cutting-edge design, environmentally-friendly equipment, smaller size, and subtle blend of refinement, intimacy, and comfort.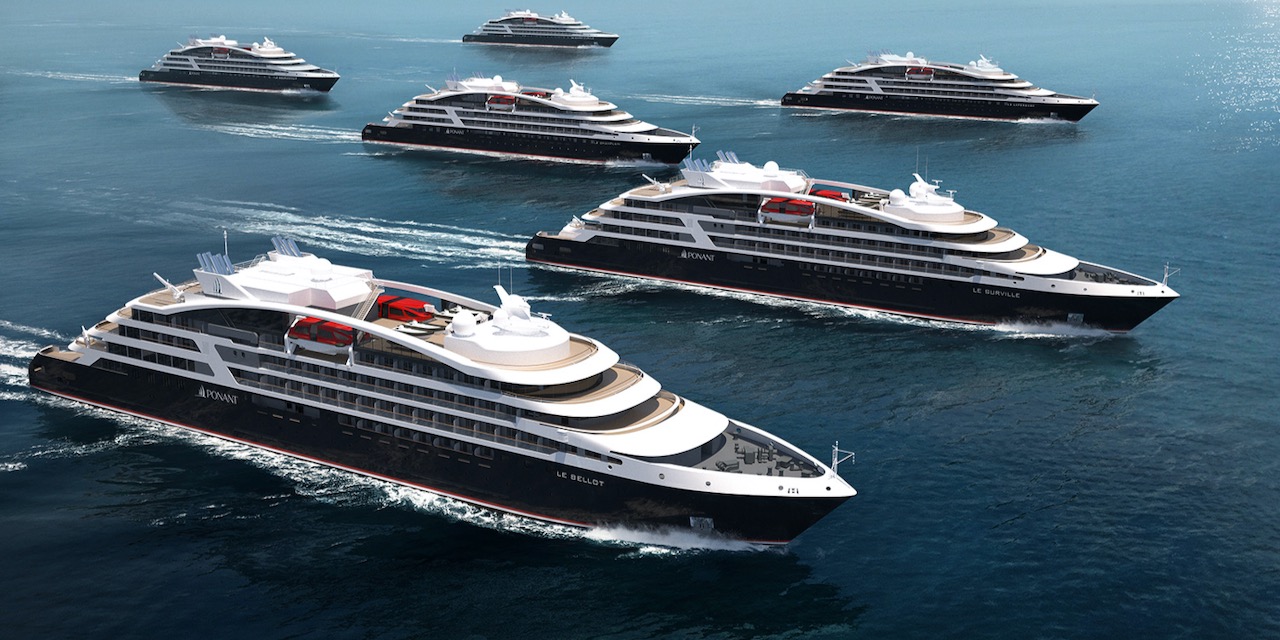 The Incomparable 5-Star Le Bougainville is Sheer Perfection
AFT MARINA PLATFORM
(Deck 2) – The aft marina platform serves as a launch for tenders and water sports activities.
BLUE EYE
Located below the waterline, Blue Eye is the first ever multisensorial lounge, offering a unique experience: the opportunity to enjoy undersea views and the sounds of the marine world while sharing a drink together.
MAIN RESTAURANT
(Deck 4) Located aft, prepare to indulge in delicious cuisine with a decidedly French flair.
GRILL RESTAURANT
(Deck 3) An exterior grill restaurant offers a relaxed ambiance and atmosphere.
PANORAMIC LOUNGE
(Deck 6) Located high atop the ship, this lounge offers 180-degree views overlooking the ship's bow.
MAIN LOUNGE
(Deck 3) A perfect place to relax during the day and join VACAYA Piano Bar Sing-Alongs at night.
EXCURSION DESK
(Deck 3) Find information and book optional excursions and activities here once onboard.
THEATER
(Deck 3) Both PONANT and VACAYA entertainers bring this beautiful venue roaring to life.
GYM
(Deck 7) The ship features a well-equipped gym with panoramic ocean views.
L'ESPACE BIEN ENTRE SPA & HAMMAM
(Deck 7) Relax those muscles with a massage or in the thermal sauna with friends.
POOL
(Deck 3) The heated swimming pool offers panoramic views and is equipped with an exterior bar and lounge with armchairs and sofas.
RESTAURANTS, BARS, & OTHER VENUES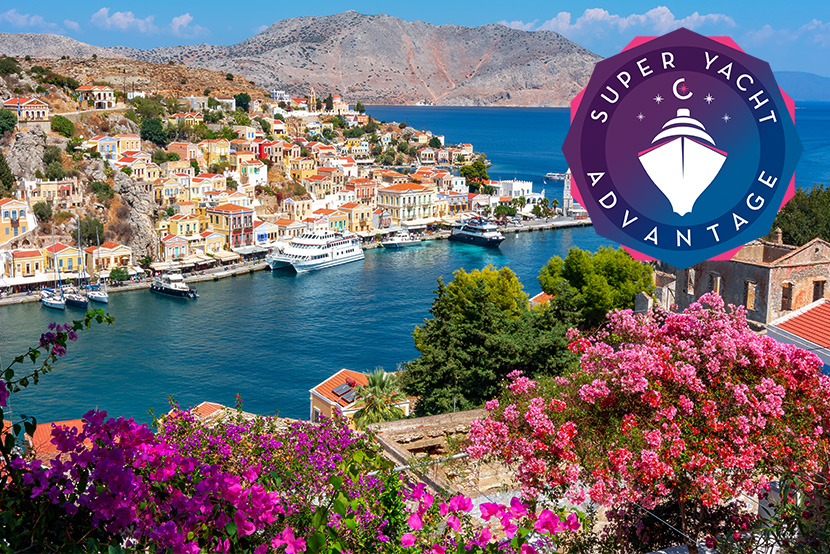 SUPER YACHT ADVANTAGE.
Included.
The upside of going on smaller vessels like the super yachts of PONANT is that you can visit seaside cities and towns that don't have ports or harbors constructed with enormous ships in mind. This allows you to get right to the heart of the culture of your chosen destination, and you won't find yourself hampered by all of the Duty-Free outlets that characteristically dominate the larger ports. It's one thing to explore a busy and thriving metropolis. It's quite another to witness the extraordinarily intimate atmosphere of a smaller port of call. And with smaller vessels, you don't have to worry about missing out on larger ports; we can go to those, too! So you'll enjoy plenty of variety during your journey with VACAYA.
Look for this symbol within the itinerary section of The Overview page to understand which ports are exclusive to smaller ships.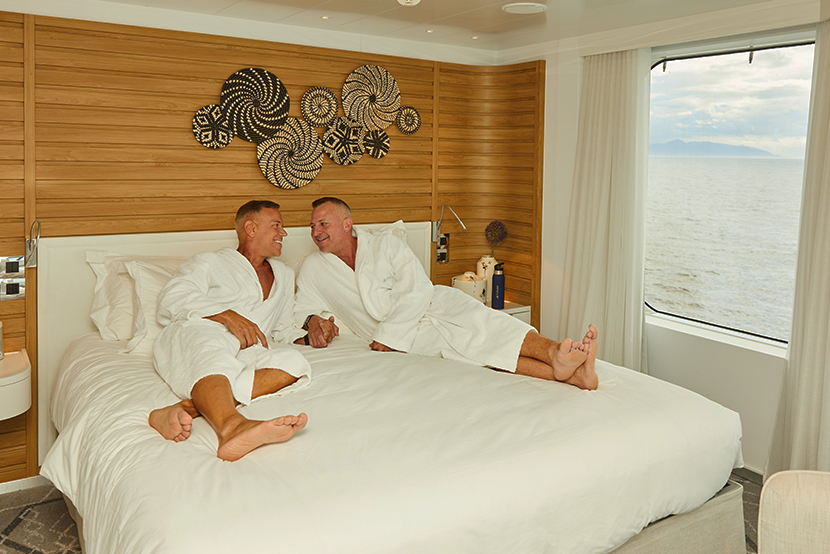 Elegantly-designed staterooms and spacious suites boast a warm contemporary interior design by Jean-Philippe Nuel. The designer took direct inspiration from the destinations and cultures explored during PONANT's stopovers and then punctuated the design with beautiful ethnic touches. Every stateroom onboard boasts a lovely veranda, open minibar (replenished as needed), and unlimited WiFi access, and 24-hour room service. Select suites offer even more luxuries including butler service to tend to your every need including unpacking and repacking upon request. See pricing page for specifics.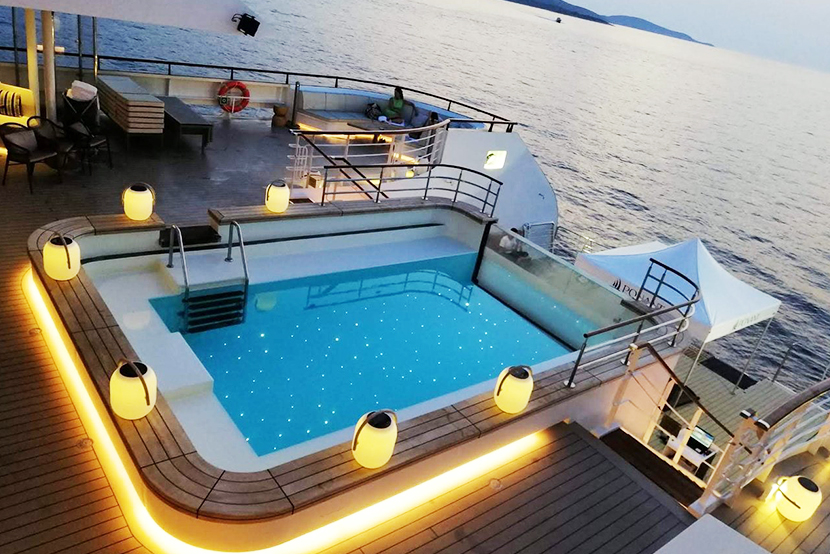 POOL & NATURE VIEWING DECK.
Included.
The ship's heated pool offers a panoramic view of our surroundings and is equipped with a counter-current swimming system for those who wish to maintain their lap swimming regimen while on vacation (or show off your physical endurance for the entire shipboard community). This is THE spot for daytime relaxation. There's also an outdoor bar and loungers, chairs, and sofas, perfect for our organized events and parties or simply meeting up with your friends.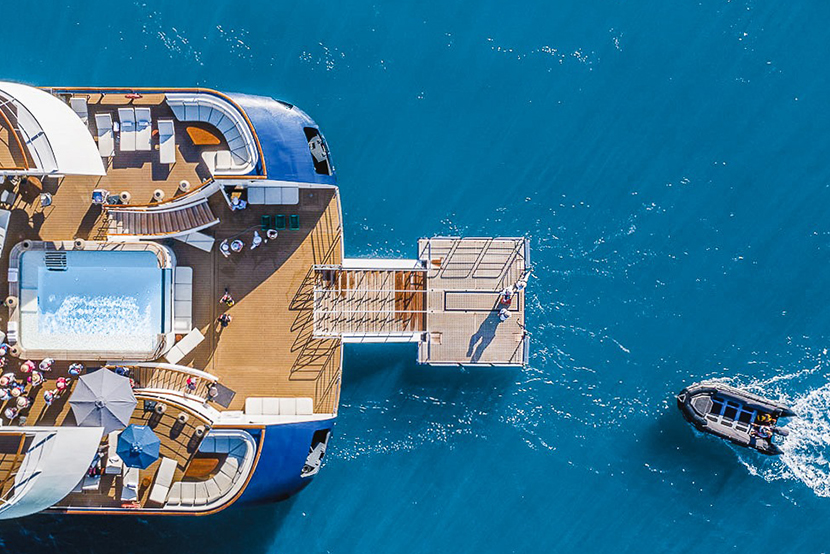 Imagine diving off of the ship while docked inside a tranquil cove on a warm sunny day. A fully-equipped sundeck and marina allow unprecedented access to the sea for swimming and water sports. A submersible mini-port, an original and unique concept, enables direct access to the ship's tenders, kayaks, and other watercraft. Just one more Super Yacht Advantage.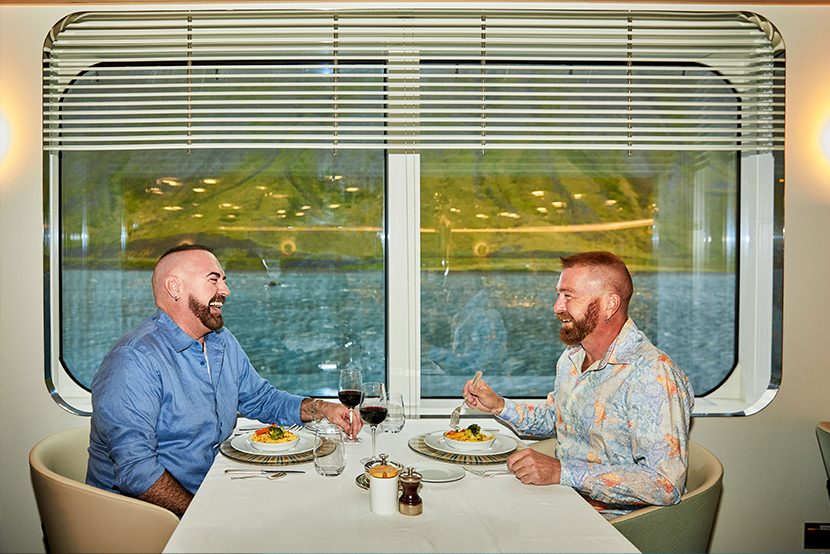 On Deck 4 Aft, you'll find the ship's panoramic restaurant, which can accommodate all of us in a single sitting. This dining area, which opens onto the outside, will have a buffet of salads, desserts, and cheeses at your disposal. And the ship's discrete and attentive crew will provide table service for breakfast, lunch, and dinner. For a more relaxed atmosphere, an outdoor grill on Deck 3 serves grilled meats with a variety of salads and desserts. And of course, complimentary room service is available to you 24×7.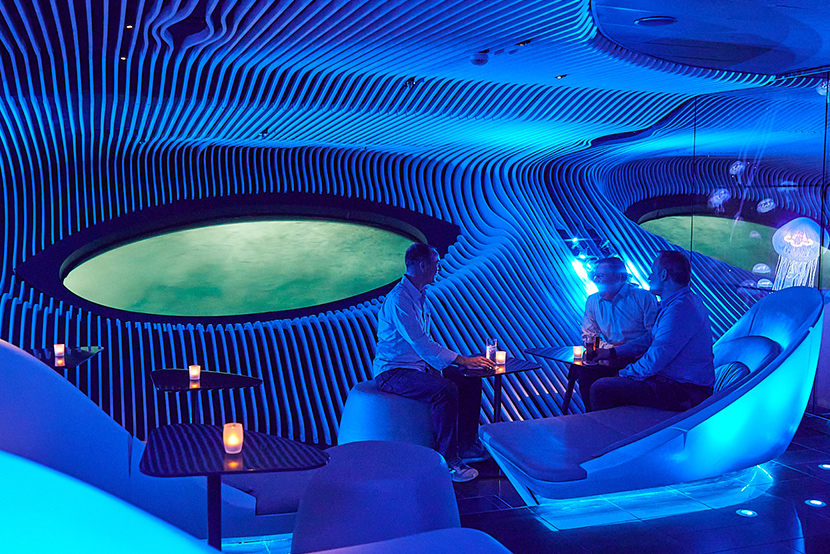 BLUE EYE LOUNGE.
Included.
Blue Eye is a first-of-its-kind multi-sensory underwater lounge built to transport you to the universe under the sea. The designers' mission is to enable you to see and feel the underwater universe in a way that never ceases to amaze. Bathed in deep blue light, the lounge has windows shaped like whale eyes to bring you closer to the marine mammals you'll see and hear behind the giant portholes. Hydrophones pipe in the natural symphony of the sea. The sofas also vibrate softly to the sounds and images of sea creatures are projected onto digital screens, creating a unique, multi-sensory experience of life underwater without getting wet!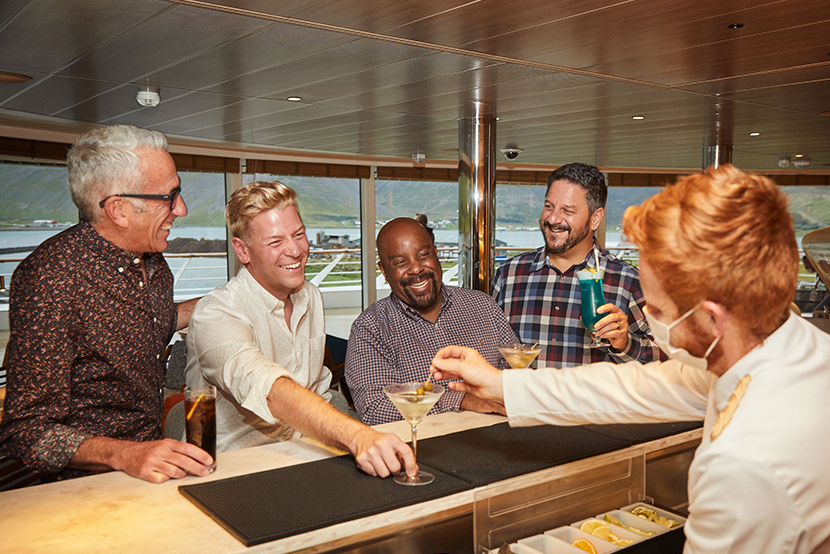 LOUNGES & BARS.
Included.
Different lounges enable guests to socialize and share moments together during their cruise. Our ship features a main lounge, an ideal place to meet over a drink and watch daytime or evening events; the panoramic lounge, an intimate bar with a unique view of the horizon; and the outdoor bar, a relaxation area with access to the pool and solarium. The main lounge can accommodate all guests for VACAYA's social activities both day and night.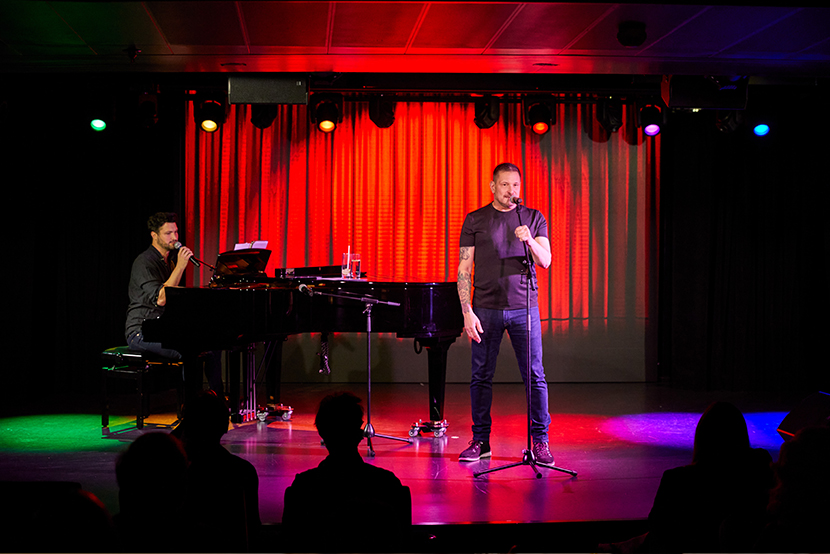 The theatre seats 188 and is equipped with the latest sound and lighting technology. This will be the showcase venue for VACAYA's all-star entertainment line-up. It's also equipped with an LED wall as the backdrop, allowing for multimedia presentations and destination lectures.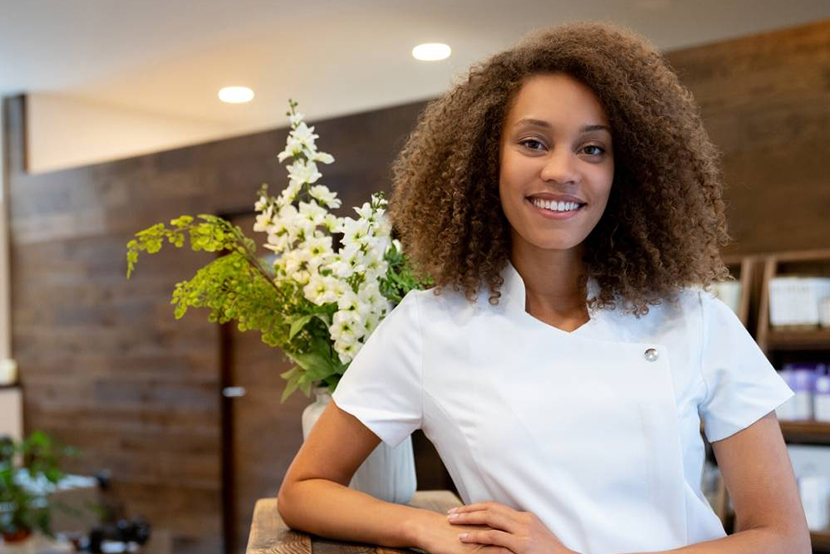 The Spa offers a series of luxury treatments. Choose from moisturizing facials, relaxing massages, aromatherapy baths, anti-aging treatments, and enjoy a moment of absolute relaxation. There's a salon as well, offering hair styling, barbering, manicures, and pedicures. The spa area includes a lovely sauna that's larger than you'd typically expect on a ship this size. With a window facing the outdoors and long curvy benches, it's an enticing retreat after an active expedition. The Fitness Center, boasting picture-perfect views of the open sea, features the latest Technogym machines including a Kinesis Wall.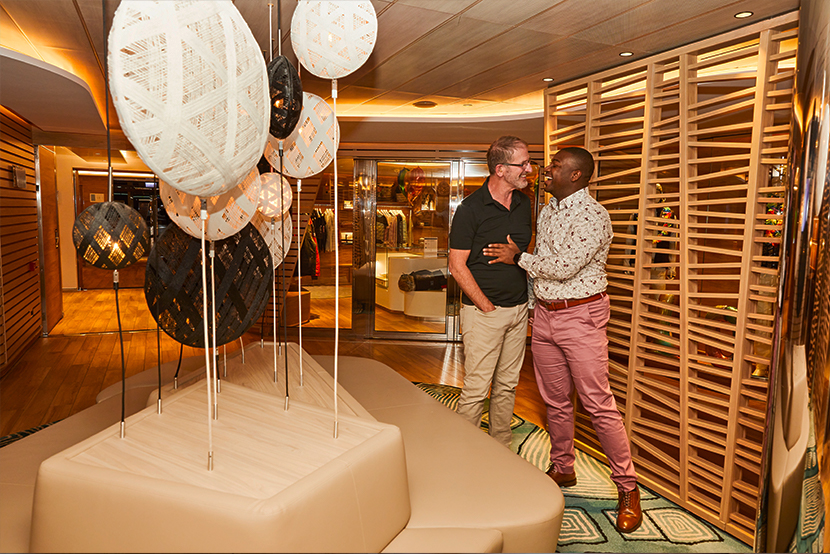 The ship's common areas are designed and equipped to meet all your needs while preserving the intimacy of the experience. A luxuriously appointed reception area welcomes guests and fulfills a variety of functions from reception and concierge to excursions and boutiques.
RAINFORESTS, WILDLIFE, AND ENDLESS BEAUTY… ALL FOR YOU!
Discover 3 Incredible Countries
UNESCO World Heritage Sites
Deep Exploration of the Rainforests
The Greatest Biodiversity on Earth
5-Star Luxury on Le Bellot
Day 1 – MAR 7
PUERTO CALDERA, COSTA RICA – Board 3pm – Depart 6pm
Day 2 – MAR 8
CURÚ WILDLIFE REFUGE, COSTA RICA
Day 3 – MAR 9
CASA ORQUIDEAS & GOLFITO, COSTA RICA
Day 4 – MAR 10
CÉBACO, PANAMA
Day 5 – MAR 11
PLAYA MUERTO, DARIEN NATIONAL PARK, PANAMA
Day 6 – MAR 12
TRANSITING THE PANAMA CANAL
Day 7 – MAR 13
PORTOBELO, PANAMA
Day 8 – MAR 14
CARTAGENA, COLOMBIA
Day 9 – MAR 15
CARTAGENA, COLOMBIA
Day 10 – MAR 16
HOLANDES CAYES, PANAMA
Day 11 – MAR 17
COLÓN, PANAMA – Disembark by 9am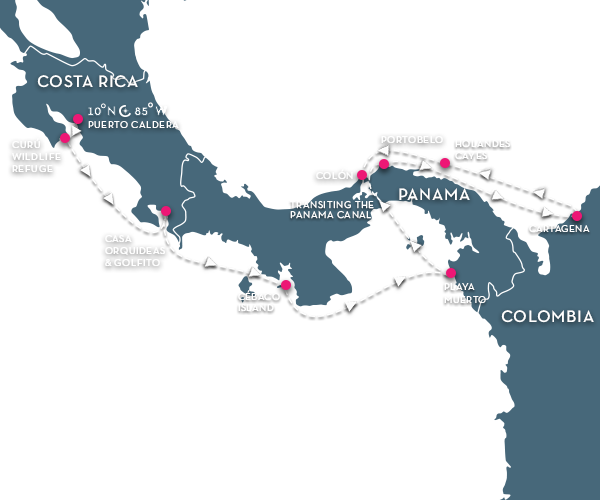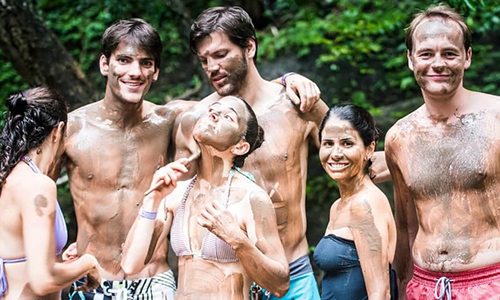 PUERTO CALDERA, COSTA RICA 10°N 85°W
MARCH 7, 2023
BOARDING 3PM | DEPARTURE 6PM
The port of Puerto Caldera lies on the Pacific coast in the Puntarenas region at the mouth of the Gulf of Nicoya. Areas of wilderness stretch along the coast. Further inland, you'll find countless natural wonders in the generous rainforests of Costa Rica's national parks. In addition, Poas and Arena volcanoes majestically tower over this region. In this abundant natural setting, Costa Rica protects one of the planet's richest biodiversities: monkeys, sloths, tropical birds, iguanas, crocodiles, waterfalls, canyons, and more than ten thousand species of tropical plants.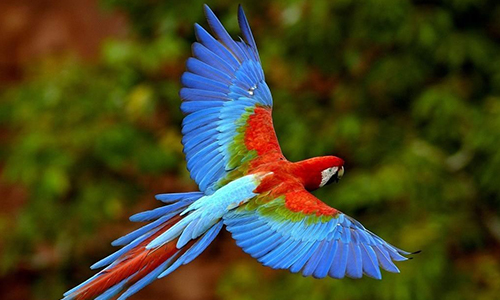 CURÚ WILDLIFE REFUGE
MARCH 8, 2023
ARRIVE 12PM | DEPART 6PM
On the southern part of the Nicoya Peninsula, the small Curú Wildlife Refuge is the oldest protected park in Costa Rica. This refuge is an exemplary site in terms of ecotourism. It's also a research center for scientists from all over the world. It's been at the heart of an original conservation and sustainable development project since the 1930s. After a short Zodiac trip, you'll discover, via the paths that criss-cross the tropical forest and lead to magnificent beaches, the most emblematic species of Costa Rica: monkeys, iguanas and over 200 bird species. Since their recent reintroduction, the scarlet macaw and the spider monkey have thrived in this preserved environment.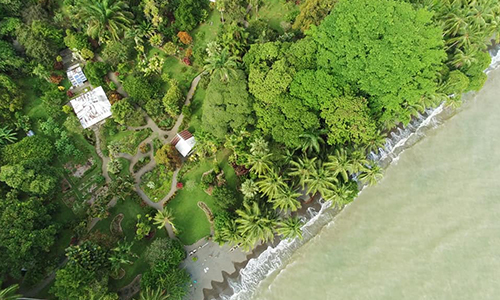 CASA ORQUIDEAS & GOLFITO, COSTA RICA
MARCH 9, 2023
ARRIVE CASE ORQUIDEAS 8AM | DEPART 3PM
ARRIVE GOLFITO 4:30PM | DEPART 6PM
Le Bellot will sail across the gulf of Dulce in the direction of the splendid botanical garden of Casa Orquideas, which you'll reach by Zodiac. Golfo Dulce is one of the most intense rainforest landscapes in the world, unfolding and exposing what has been described by National Geographic as "the most biologically intense place on earth." More than 400 species of tropical birds, over 500 species of vascular plants, 140 species of tropical mammals, hundreds of butterfly species, and many more tropical organisms call this place home.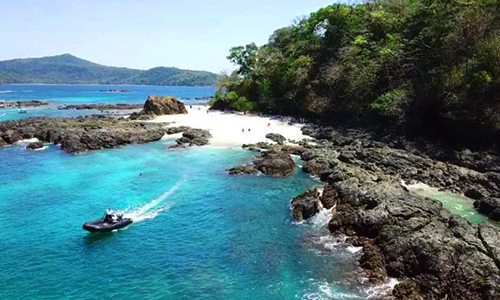 CÉBACO, PANAMA
MARCH 10, 2023
ARRIVE 9AM | DEPART 6PM
Off the Pacific coast of Panama, at the entrance to the Gulf of Montijo, Cebaco Island conjures visions of paradise lost. Covered in tropical rainforest edged by white sandy beaches, it's home to exceptionally rich plant and wildlife. The island offers a number of hiking routes that give you the chance to discover its pristine natural environment. Its magnificent coral reefs, located in the outlying regions of the Coiba National Park, a UNESCO World Heritage site, are the refuge for many marine species and offer stunning underwater landscapes.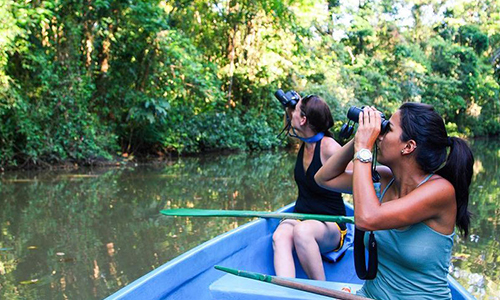 PLAYA MUERTO, DARIEN NATIONAL PARK, PANAMA
MARCH 11, 2023
ARRIVE 11:30AM | DEPART 6:30PM
The most remote and least developed region of Panama, the province of Darien is an unspoilt land with an extremely rich variety of flora and fauna. Listed as a UNESCO World Heritage Site, Darien National Park offers its extraordinary scenery of rocky coastlines, mountain ranges, mangroves, rivers, and creeks. Discover Playa Muerto, a tiny coastal village home to the Emberas Amerindian community. You'll visit the village, attend traditional songs and dances of the locals, and admire beautiful local craft.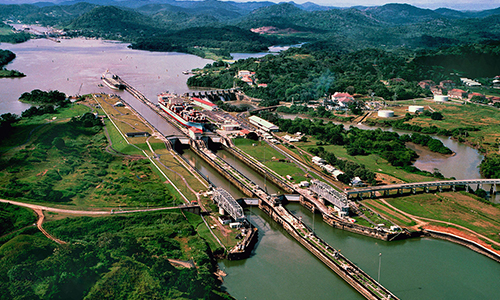 TRANSITING THE PANAMA CANAL
MARCH 12, 2023
ENTER 6AM | EXIT 6PM
Aboard Le Bellot, experience something wholly unique that's inspired the imagination of numerous adventurers in the 20th century: sailing the Panama Canal. Its construction started in 1880 under the direction of Ferdinand de Lesseps. Abandoned then resumed, this marvel of engineering was completed by the United States in 1887 and opened in 1914. The canal crosses the Isthmus of Panama and links the Pacific to the Atlantic. This modern marvel allows ships to avoid having to round Cape Horn at the southern tip of South America.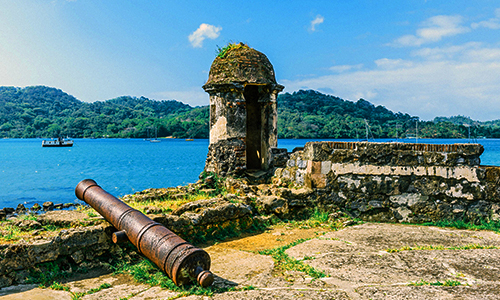 PORTOBELO, PANAMA
MARCH 13, 2023
ARRIVE 7AM | DEPART 2PM
In the province of Colón, along the magnificent Caribbean coast of Panama, Portobelo is located not far from the famous canal. Given its name of "beautiful port" by Christopher Columbus, who landed here in 1502, this charming and peaceful bay was one of the most important ports for the shipping of precious metals from the New World to Spain. Don't miss a visit to its fortifications, listed as a UNESCO World Heritage Site. The town has preserved the strong religious and cultural traditions of its colonial past, such as the veneration of the Black Christ and a strongly-rooted Afro-Caribbean culture.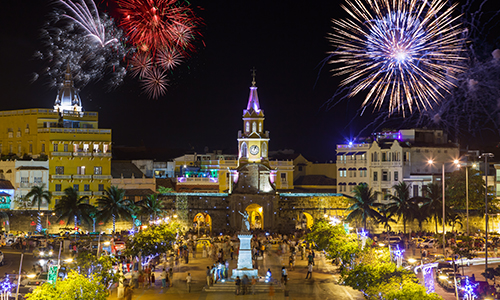 CARTAGENA, COLOMBIA
MARCH 14, 2023
ARRIVE 1PM | OVERNIGHT
A splendid harbor city in the north of Columbia and a source of inspiration for the Columbian writer Gabriel García Márquez, Cartagena will win you over with its well-preserved colonial architecture and warm friendly atmosphere. You can visit the sumptuous UNESCO World Heritage fortified historical center, whose churches and houses have magnificent multi-colored façades. A witness of Spanish domination, the San Felipe de Barajas fortress stands on top of a hill from where you can admire views over the whole city. The Las Bóvedas neighborhood will charm you with its arcades, used as prison cells during the 19th century civil wars. We'll overnight here, giving you the chance to melt into this exciting city.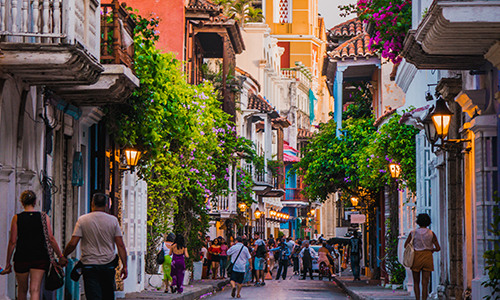 CARTAGENA, COLOMBIA
MARCH 15, 2023
OVERNIGHT | DEPART 1PM
Have you lived out your Romancing the Stone dreams yet? If not, you've got the entire morning to do so!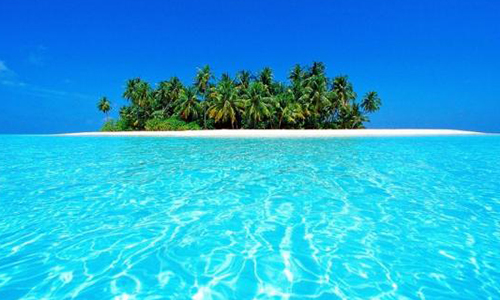 HOLANDES CAYES, PANAMA
MARCH 16, 2023
ARRIVE 8:30AM | DEPART 6PM
Beautiful beaches and crystal clear waters await you on this perfect day in Panama. After all your prior adventures, this beach day gives you the perfect break before our cruise comes to an end.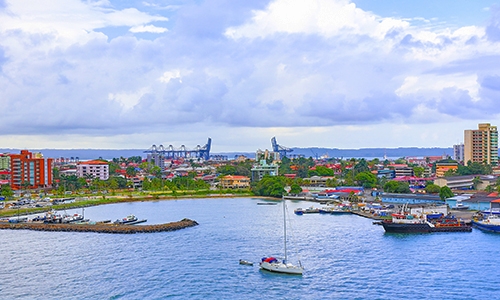 COLÓN, PANAMA
MARCH 17, 2023
ARRIVE 6AM | DISEMBARK BY 9AM
Colón is the second largest city in Panama, at the Caribbean entrance of the Panama Canal. Colón is an important port, and the free trade zone created in 1953 contributed greatly to the development of the city. Colón was founded in 1850 by Americans working on the Panama railroad connecting the Atlantic and Pacific coasts through the isthmus of Panama; the city rapidly overshadowed the older Caribbean ports of Panama when the canal opened.
Most guests will fly home from PTY Airport. That's Panama City, Panama's main international airport. While Colón does have a small regional airport (ONX), there are very few connecting flights. PTY Airport is 56 miles/91km from where our ship will be docked in Colón; estimated travel time by car is 75-90 minutes.
When you book online directly with VACAYA, you'll enjoy 24×7 access to your booking information, Pay-In-Full bonus offers, No-interest monthly payments, AIRLINE DISCOUNTS, and our BEST RATE GUARANTEE!
While our Solo Traveling with Ease Program (STEP) has been sunset, we offer some great recommendations for finding a roommate HERE.
Port & Admin Fees are 397 USD per person.
Pre-Paid Gratuities are 195 USD per person. 100% of these gratuities go to onboard staffers, including your stateroom attendant, the culinary services staff, the behind-the-scenes hotel services staff, and the myriad department heads who work with their teams around the clock to create a flawless VACAYA experience for you.
Solo guests in their own stateroom pay double Gratuities and single Port & Admin Fees.
3rd/4th guests in a stateroom/suite are each 3997 USD + Port & Admin Fees + Gratuities.
Room descriptions and sizing have been provided to us by Ponant and we are not responsible for variations. Room layouts vary within the same category.
Upon booking outside of 300 Days – 10%.
At 300 Days (May 11, 2022) – 25%.
At 240 Days (July 10, 2022) – 50%.
At 180 Days (September 8, 2022)– 75%.
At 120 Days (November 7, 2022)– 100%.
Upon booking through 300 Days (May 11, 2022) – 10% of total.
From 299 (May 12, 2022) to 240 Days (July 10, 2022) – 20% of total.
From 239 (July 11, 2022) to 180 Days (September 8, 2022) – 40% of total.
From 179 (September 9, 2022) to 120 Days (November 7, 2022) – 60% of total.
From 119 (November 8, 2022) to 90 Days (December 7, 2022) – 80% of total.
From 89 (December 6, 2022) to 0 Days (March 7, 2023) – 100% of total.
Flights from your home city to Puerto Caldera and from Colón
Airport Transfers to/from Le Bellot
Onboard Spa Services
Onboard Laundry
Gift Shop Purchases
Optional Excursions
Be sure to read VACAYA's Terms & Conditions, which include the Payment/Cancellation/Refund Policies for all reservations. Please note that cancellation fees apply from the time of booking.
For real-time availability, proceed by clicking BOOK NOW. With ever-shifting inventory, a category that shows availability on this page may no longer be available when you attempt to book. If you need help finding the perfect room in another category or to add your name to our wait list for a sold-out category, feel free to email The Vacayans at info@myvacaya.com and we'll be happy to assist you.
Your initial deposit is due at time of booking. Then, your remaining monthly payments will be calculated using the number of months between your booking and the final payment due date. Payments will be charged on the 1st day of the month, the 15th, or the last day of each month (determined automatically depending on the day of the month you book). Payments will be charged to your credit card on file. If your credit card details change at any time, simply update the info in our system prior to your next month's payment date. Please note declined payments are subject to a convenience fee. For more information, explore our Automatic Billing FAQs and our Terms & Conditions.
There is one question every traveler across the globe universally faces: should I purchase Travel Insurance? It's natural to ask yourself, should I spend the extra dollars to protect my vacation investment? Or do I leave it in the hands of Lady Luck and hope for the best. At VACAYA, we've always believed Trip Insurance was critical to the vacation planning process. That's why we took special care to integrate the purchase opportunity into our online booking process. Pre-pandemic, the main reason to buy insurance was to assure your safe return home if something were to happen to your health while on vacation. That's because quality insurance covers medical evacuation so people don't have to pay medical emergency transportation expenses out of their own pocket.
With Covid-19 in our lives for the foreseeable future, we now have an even stronger rationale for recommending Trip Insurance. "Cancel For Any Reason" insurance has quickly risen in popularity, and for good reason. If you decide you don't want to travel after the cancellation penalty period has begun, this type of insurance covers most if not all of your cancellation fee. It's also a great way to help honor your Social Contract with VACAYA.
So go ahead and buy that bucket list trip, but protect your health and your investment by purchasing Trip Insurance. ❤️