SUN-KISSED BEACH IN
PUERTO VALLARTA, MEXICO
ALL-LGBT+
FULL-RESORT BUY-OUT
HALLOWEEN &
DAY OF THE DEAD
VACAYA returns to gay Puerto Vallarta in 2023!
Building upon the success of our 2022 Mexico Resort program, we're thrilled to return to Puerto Vallarta in 2023! Dubbed the "San Francisco of Mexico," PV has long been considered the most welcoming and LGBT-friendly destination in the country. And VACAYA's got the PERFECT occasion and the PERFECT resort to experience all PV has to offer. Take your pick of big gay nightclubs, intimate cocktail lounges, international cuisine, fabulous shopping, and more all within the historic Zona Romántica of PV (that's the city's gay area, for all you PV newbies), which is less than a 10 minute taxi/Uber ride from our resort, the HILTON VALLARTA RIVIERA. For the adventurous, PV offers a variety of fun outdoor experiences from horseback riding and ATVs to jungle trekking and hot springs.
Celebrating Halloween and Day of the Dead in Mexico is VACAYA's most beloved tradition, and HILTON VALLARTA RIVIERA is all ours Oct 29-Nov 5, 2023. VACAYA's ever-increasing buying power gives us the chance to offer you a 7-night holiday at an affordable price at this beautiful resort nestled against the sea. In fact, VACAYA never stops negotiating on your behalf and we've delivered even lower pricing on suites in 2023 than we offered in 2022. So, we encourage you to take a look and jump into a level of pampering that only a suite can provide! But what's even better? EVERY party, EVERY show, EVERY social activity, EVERY meal, and nearly EVERY drink at the resort is included – all for one low price!!
WELCOME TO HILTON VALLARTA RIVIERA
Our all-inclusive beachfront experience includes 11 restaurants and bars, two infinity pools, a rooftop sky deck with two hot tubs, a spa and fitness center, yoga at the beach, and ALL rooms face the ocean! VACAYA Oasis @ Hilton Vallarta Riviera is the all-inclusive vacation of your dreams at a price point to fit any budget.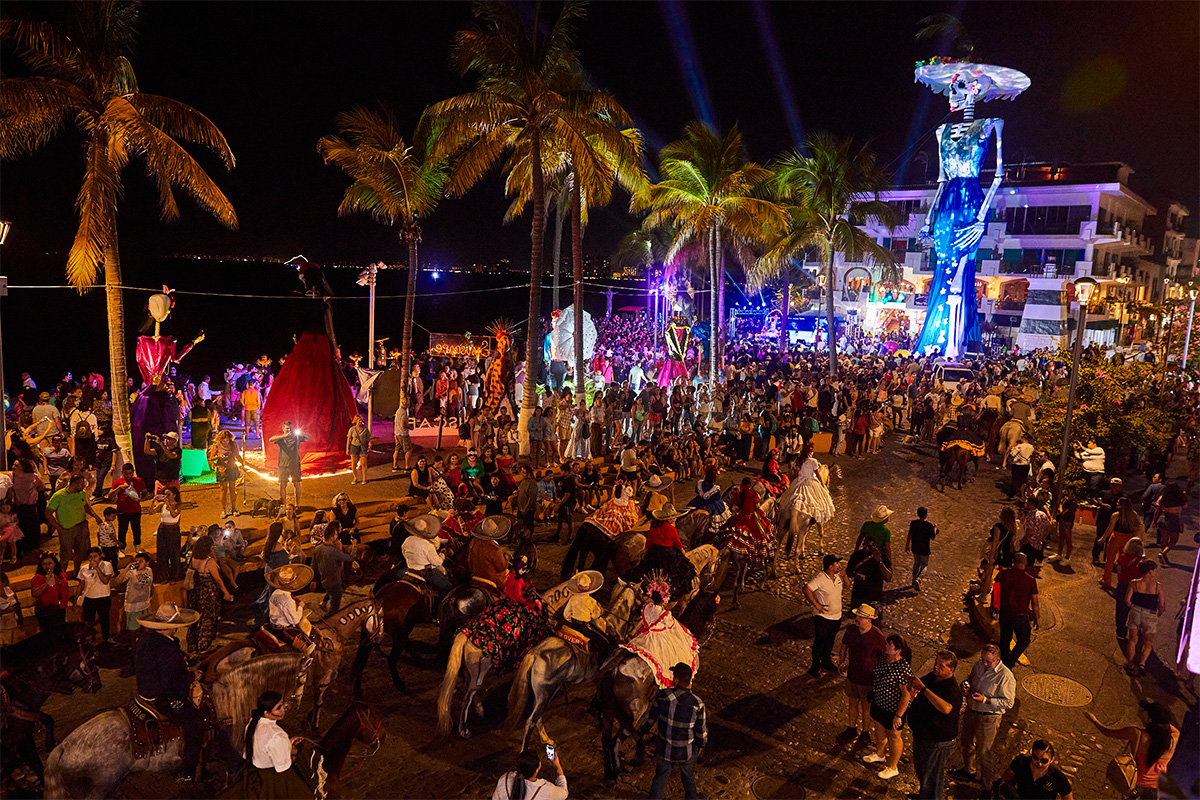 GLORIOUSLY GAY PV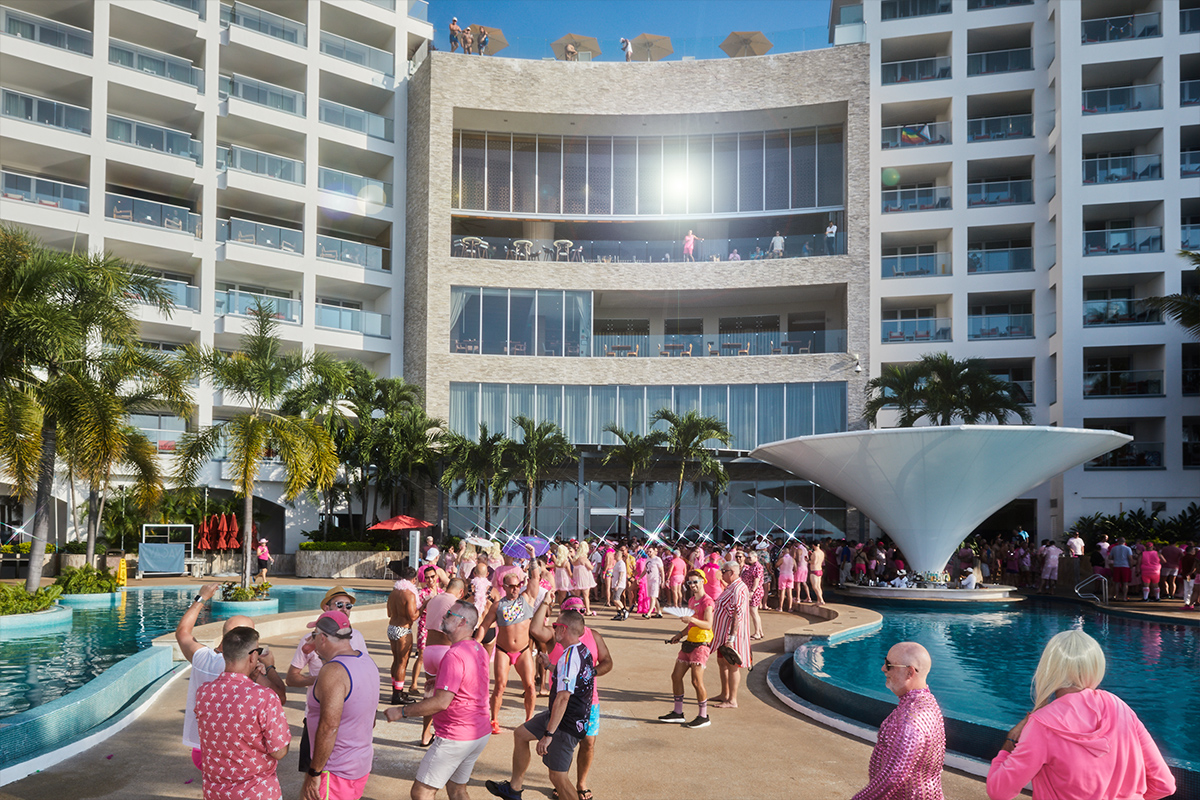 AAA 4-DIAMOND RESORT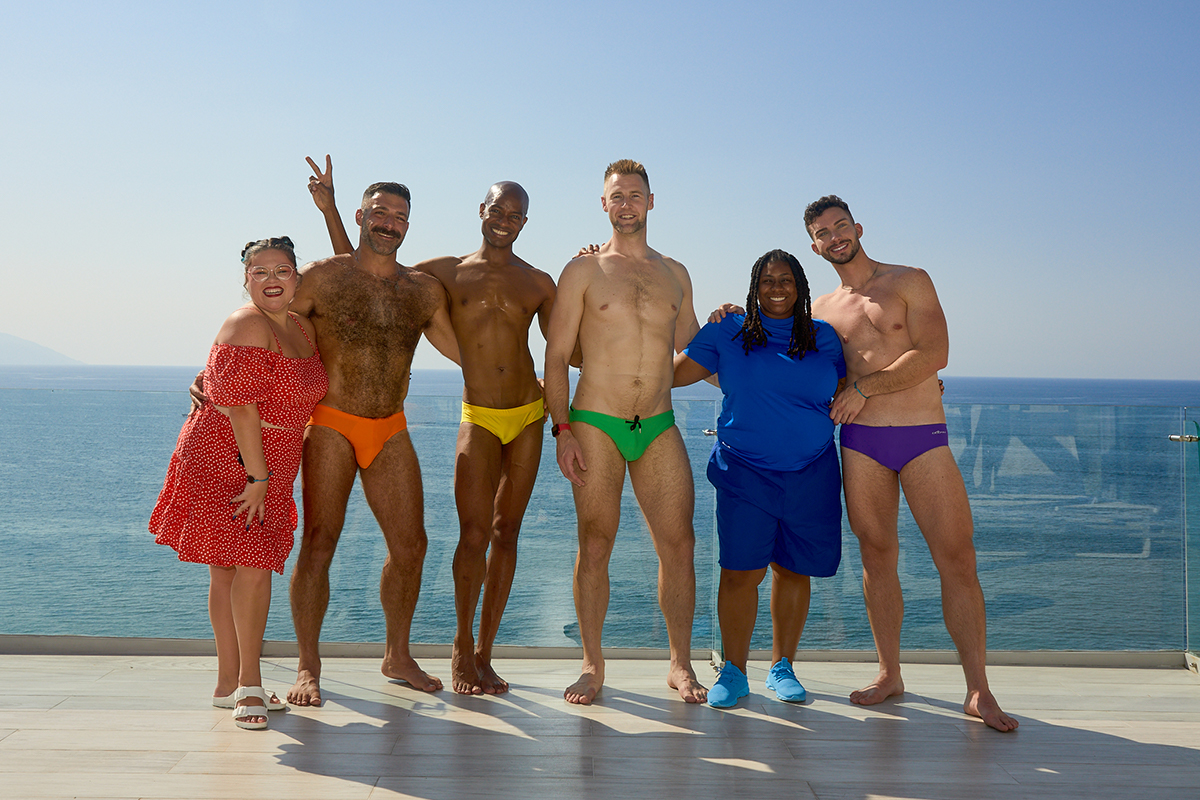 LGBT+ RESORT TAKEOVER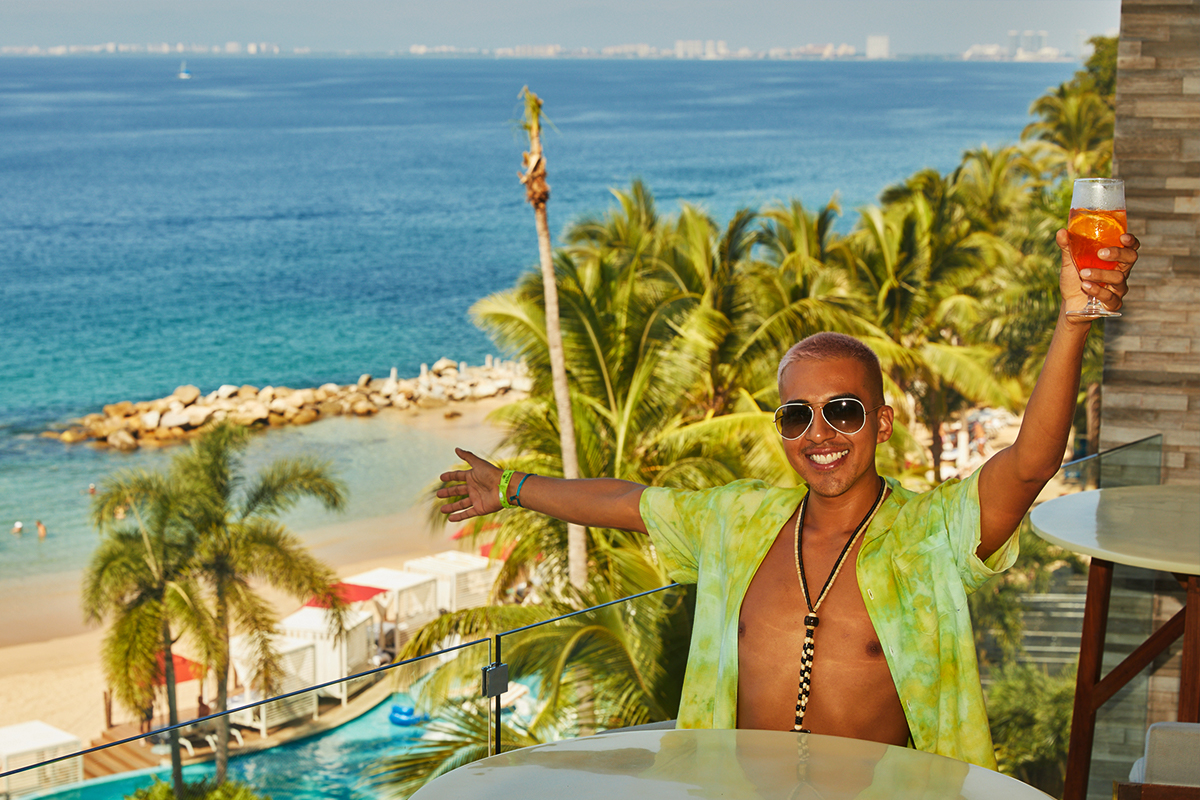 ALL-INCLUSIVE... DRINK UP!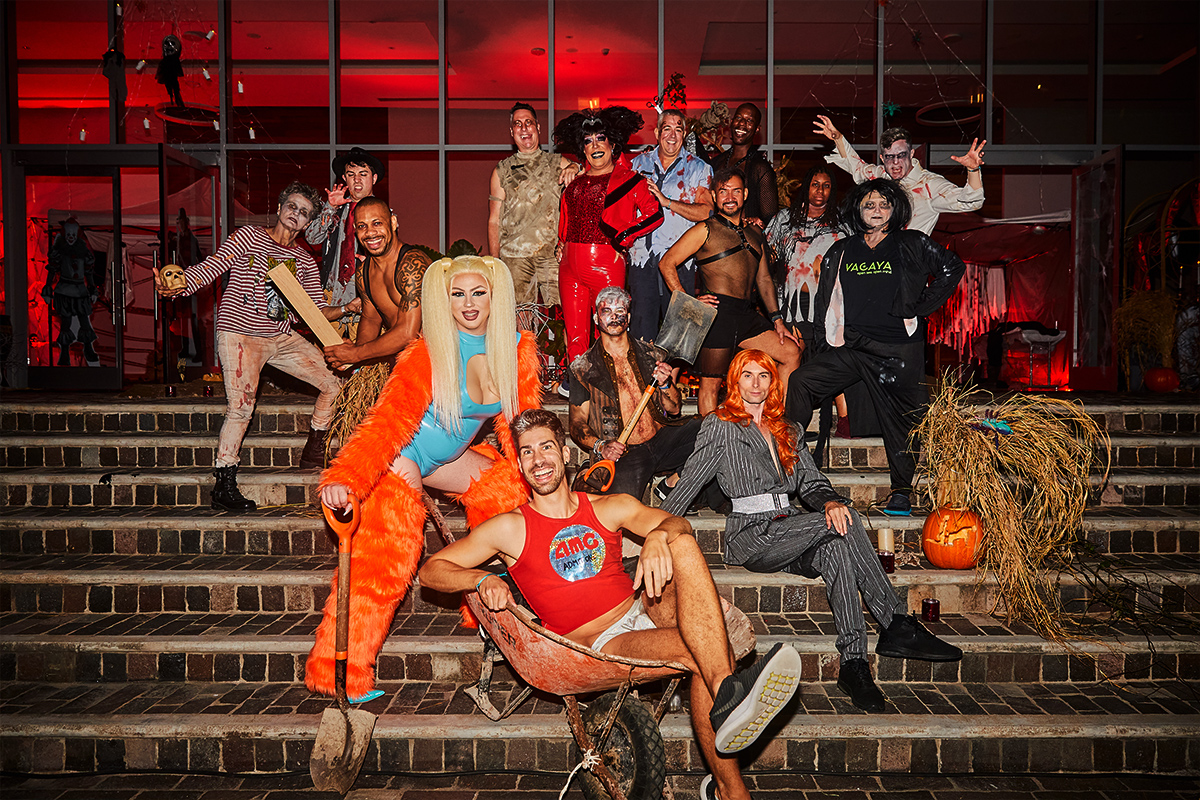 KICK-ASS PARTIES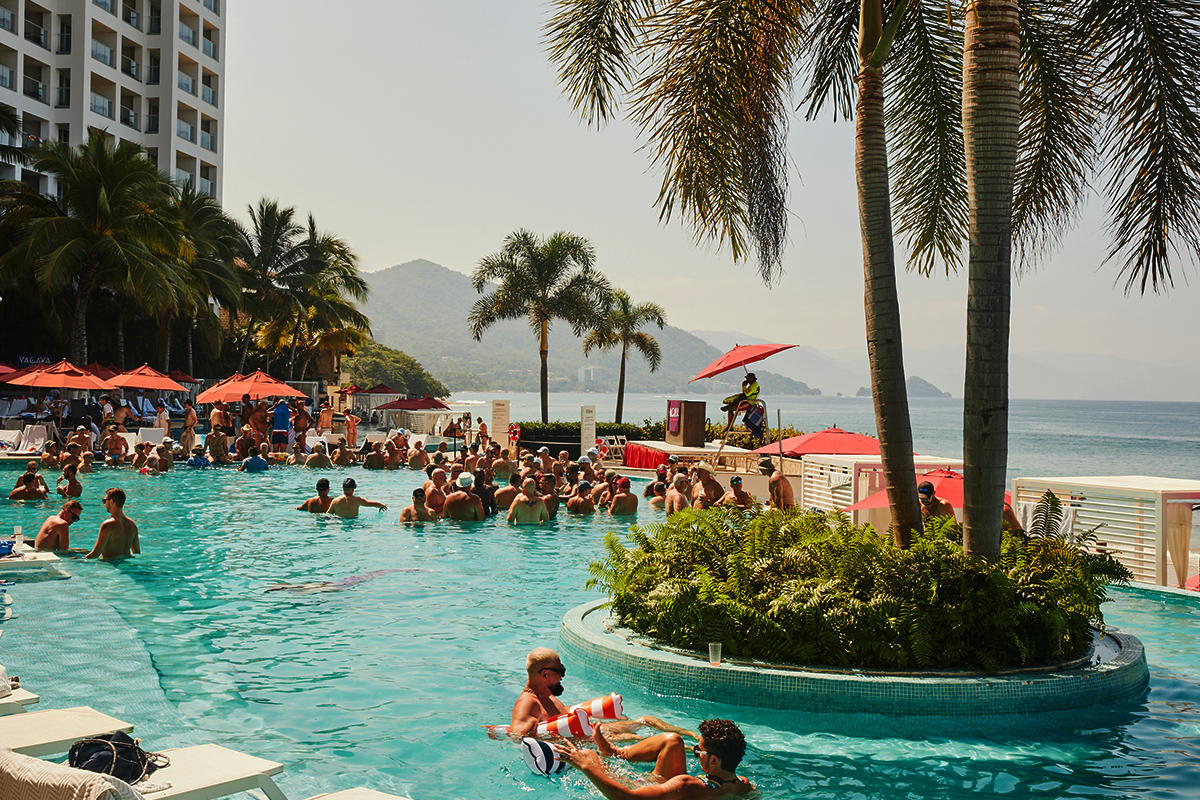 MULTIPLE INFINITY POOLS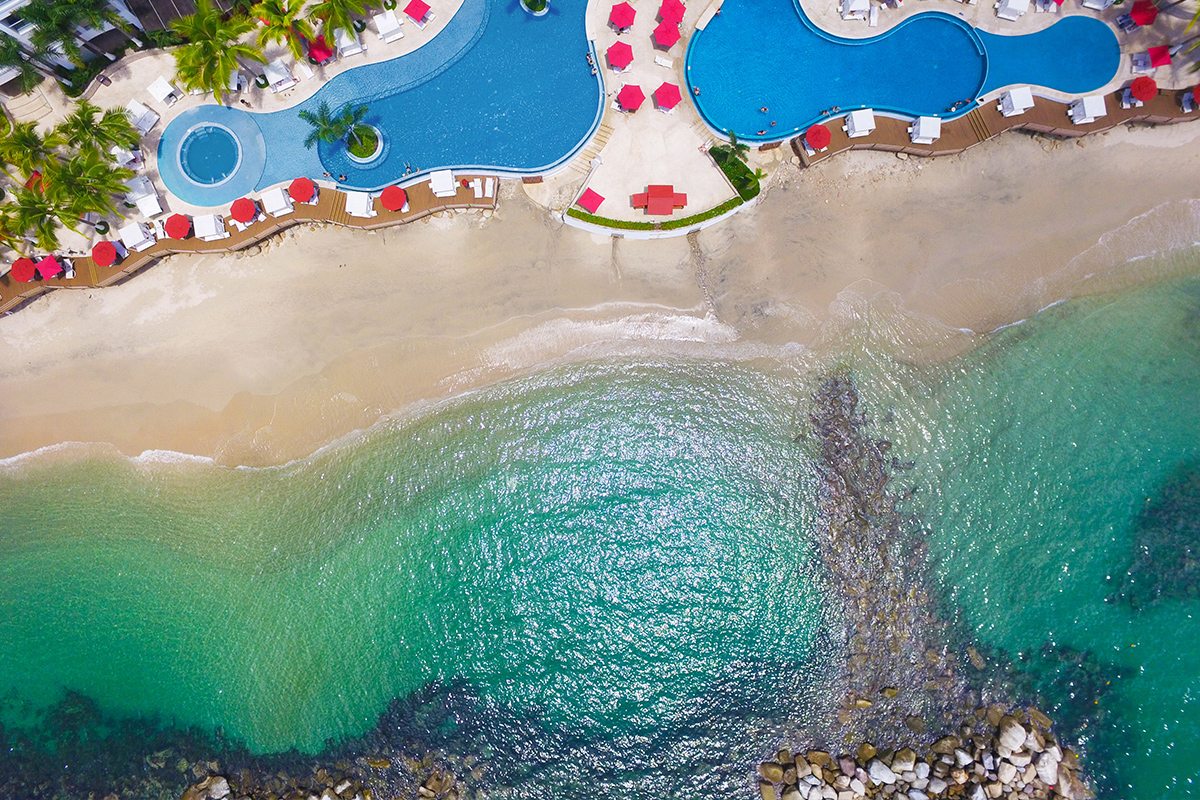 Protected Swimming Coves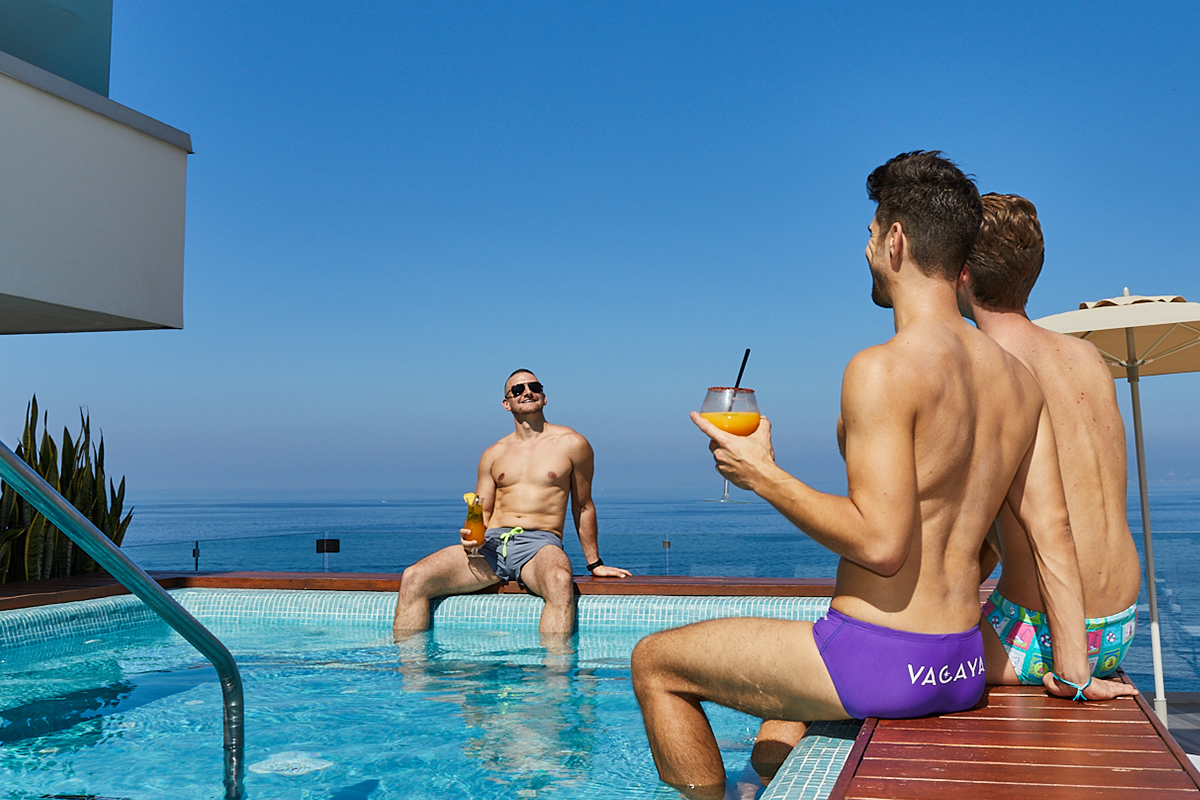 HOT TUBS IN THE SKY
THE SUITE LIFE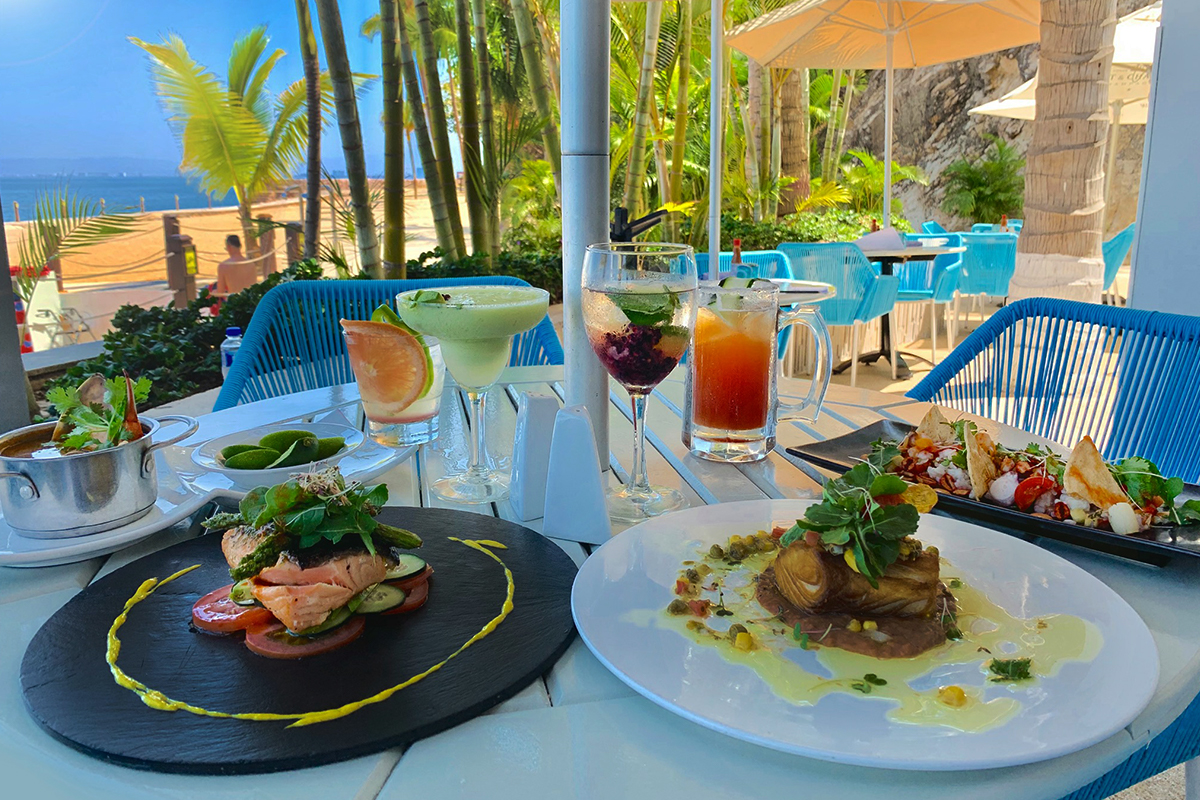 ALL-YOU-CAN-EAT FOOD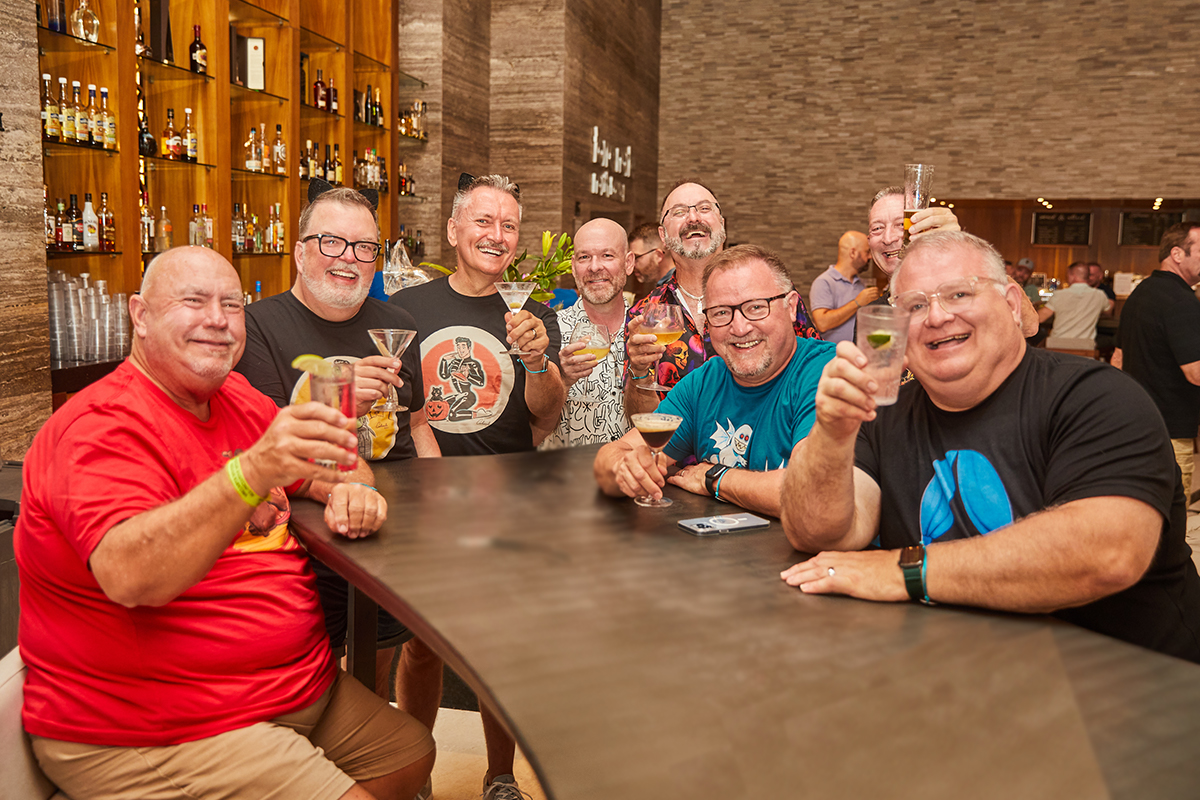 BARS AT EVERY TURN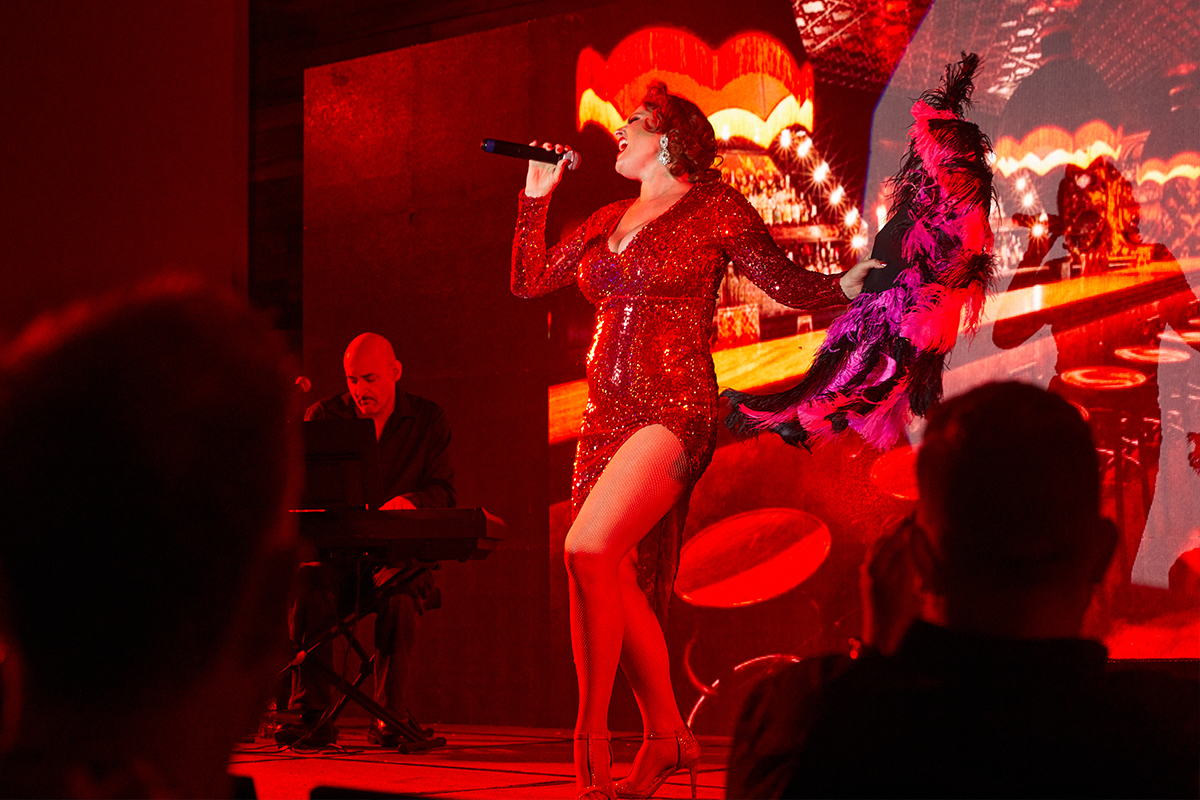 VACAYA ENTERTAINMENT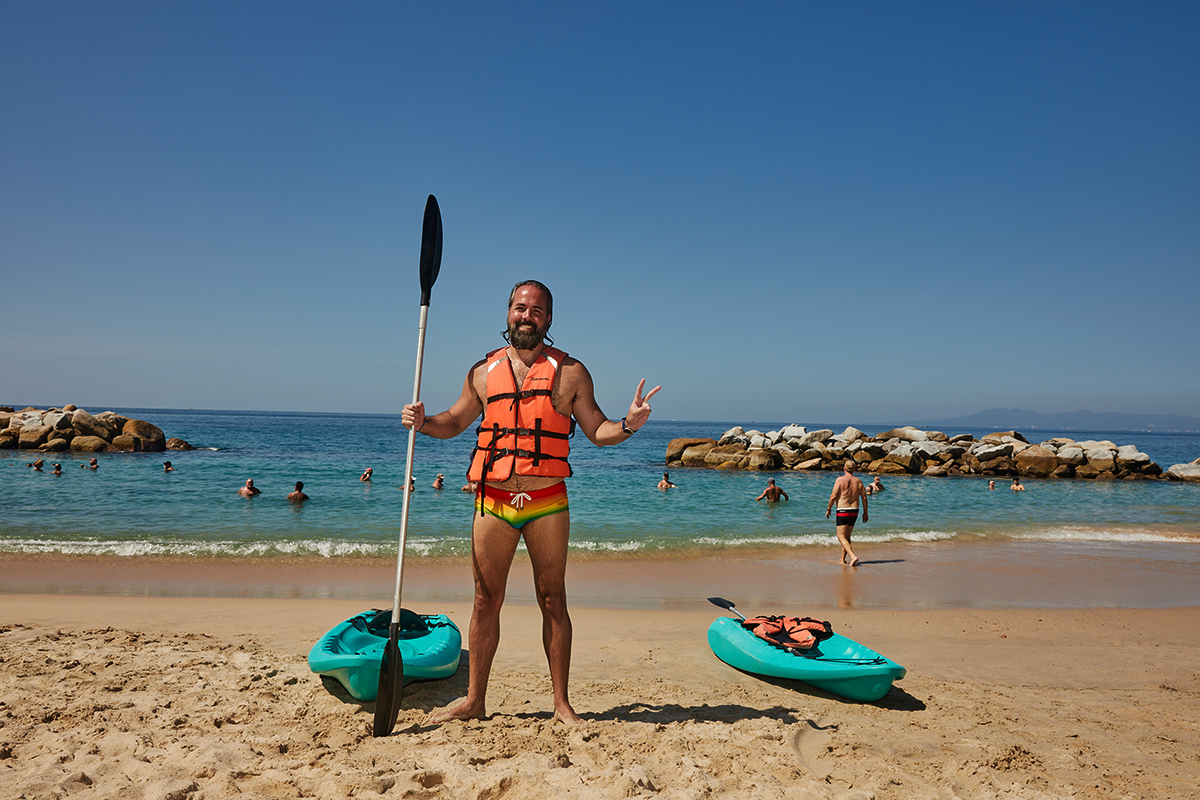 WATER SPORTS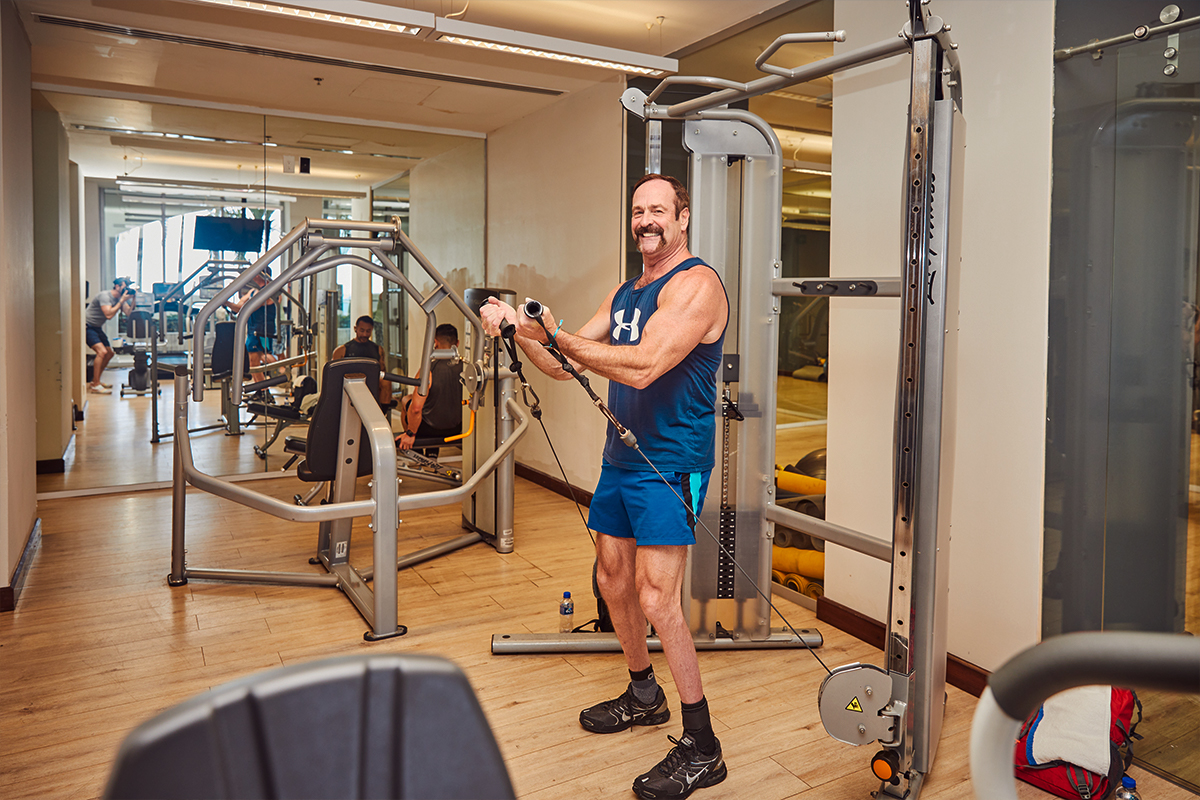 EXPANSIVE FITNESS CENTER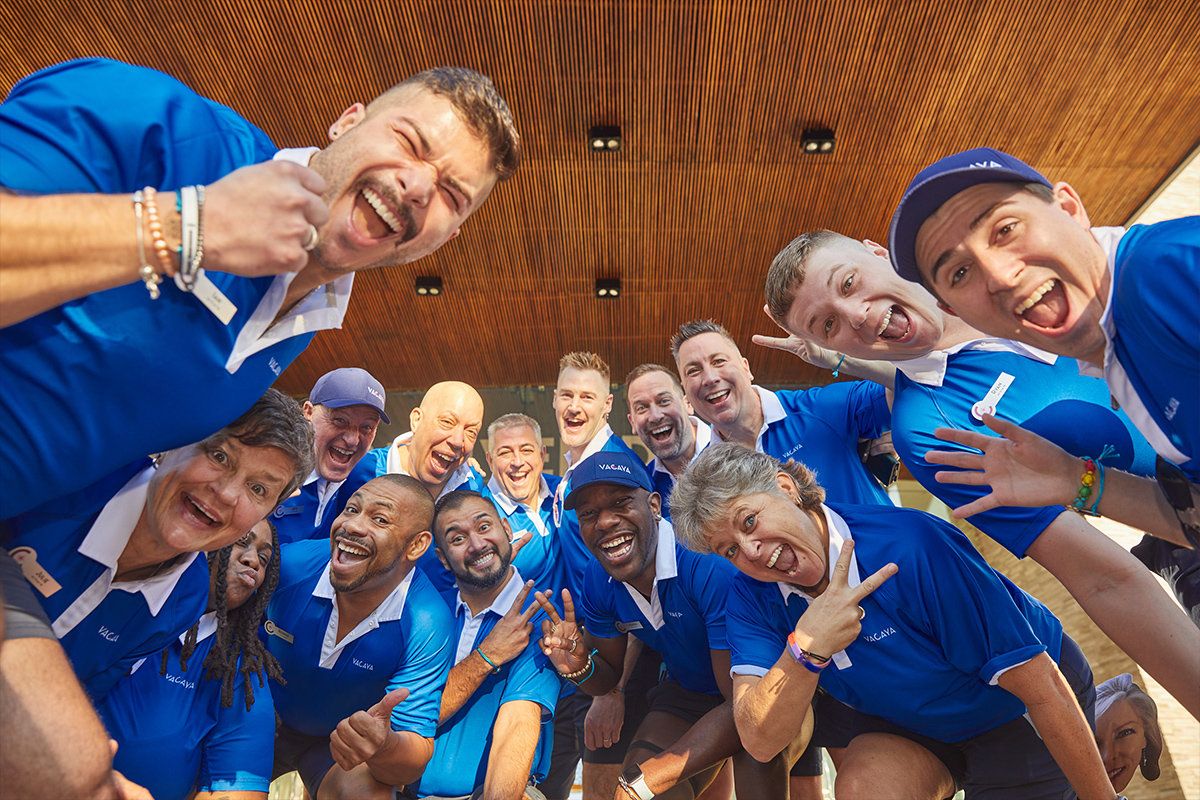 SPIRITED STAFF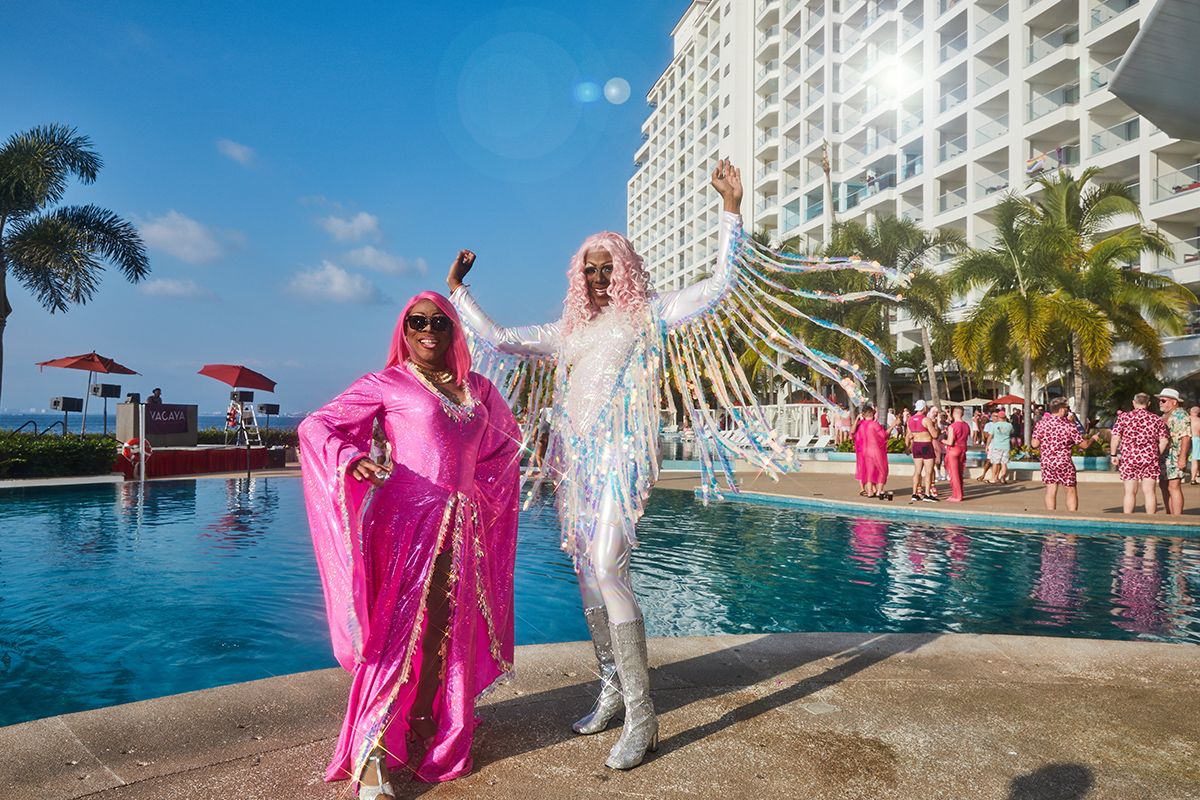 FABULOUS FUN WITH FRIENDS
HILTON VALLARTA RIVIERA provides you and your friends a sun-kissed beach backdrop for your next Mexican adventure. Play at the resort all day and night with friendly parties, fun entertainment, Halloween costume contests, pop-up performances, and more new friends than you can count!
Just 10-minutes away by taxi/Uber from Zona Romántica (PV's famed gay district) and the famous El Malecón boardwalk, our all-inclusive resort provides breathtaking views over Bahia de Banderas in one direction and the Sierra Madre forest in the other.
No matter where you go, you'll experience authentic local cuisine, fascinating culture, and thrilling aquatic adventures, all from the convenience of the resort's beachfront complex. So leave the planning to us and get ready to live your South-of-the-Border fantasies with VACAYA!
Our Best All-Inclusive Vacation Value
A Truly Fabulous Experience
All-inclusive resorts offer an amazing value for any cost-conscious traveler, and Hilton Vallarta Riviera offers all that, along with a level of comfy accommodations you can sink into at this affordable all-in price point. On a sun-drenched beachfront in Puerto Vallarta, Mexico, the all-inclusive Hilton Vallarta Riviera welcomes you to recharge on a hillside paradise nestled between azure seas and forest, with authentic culture, and the coastal charm of PV. Cool, casual, and sumptuously decadent, VACAYA has managed to provide a truly fabulous experience at an affordable price. And with action-packed activities like beach volleyball, kayaking, oceanfront swimming pools, and hot tubs with waiter service, you'll quickly discover the perfect combo of relaxation and adventure. Explore all the inclusions and judge for yourself the incredible value of this all-inclusive resort experience from VACAYA! 
Beautiful accommodations
Unlimited drinks
7 restaurants, including a bountiful buffet open for breakfast, lunch, and dinner
6 bars/lounges
24-hour room service
Minibar refreshed daily
Coffee shop/café
Snack bar/deli
Beach bar
Swim-up bar
Poolside bar
Fitness Center
Pool and Beach Volleyball
Kayaking on site
Snorkeling on site
Yoga classes
Clothing Optional Sun Deck
And of course all the VACAYA signature activities, parties, and entertainment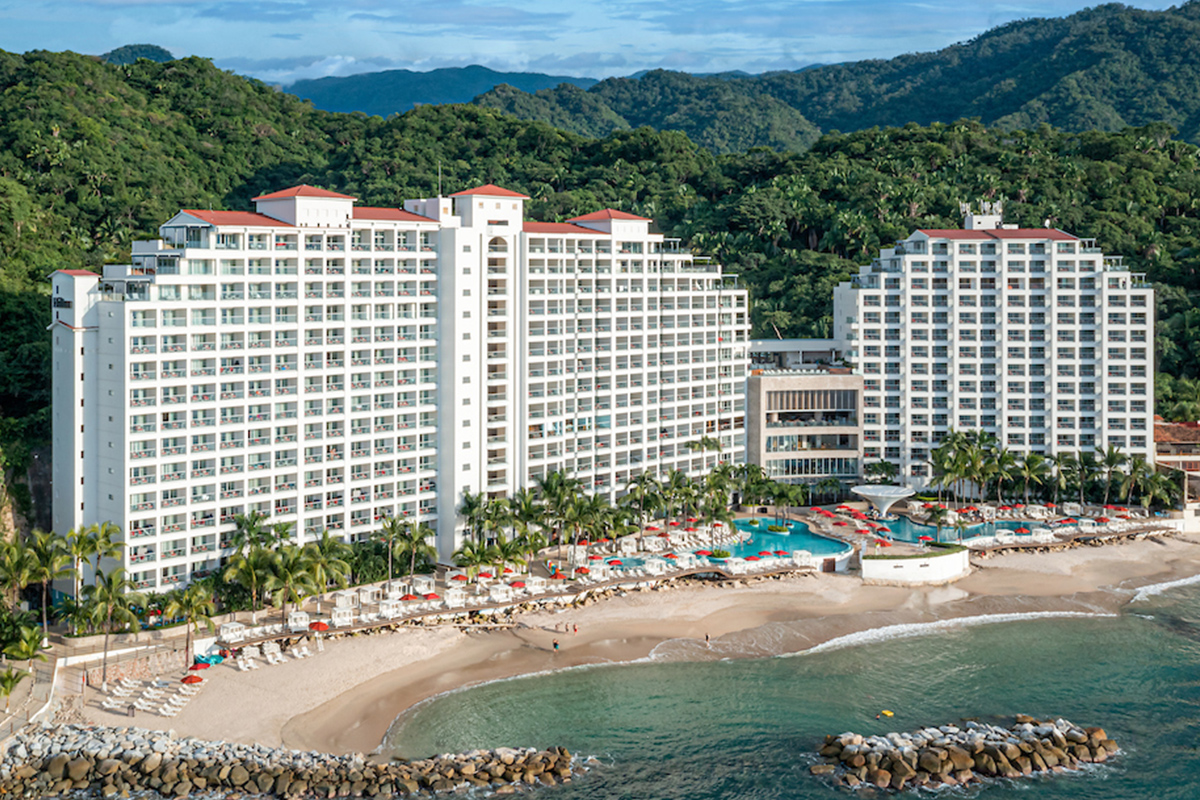 One thing that sets this resort apart from the rest is that no matter the price you pay, every room faces the ocean. So there are no haves and have-nots. At Hilton Vallarta Riviera, everyone's treated to thoughtful amenities, stocked minibars, furnished terraces, delectable room service, spectacular sunsets, and special touches. She's a true home-away-from-home.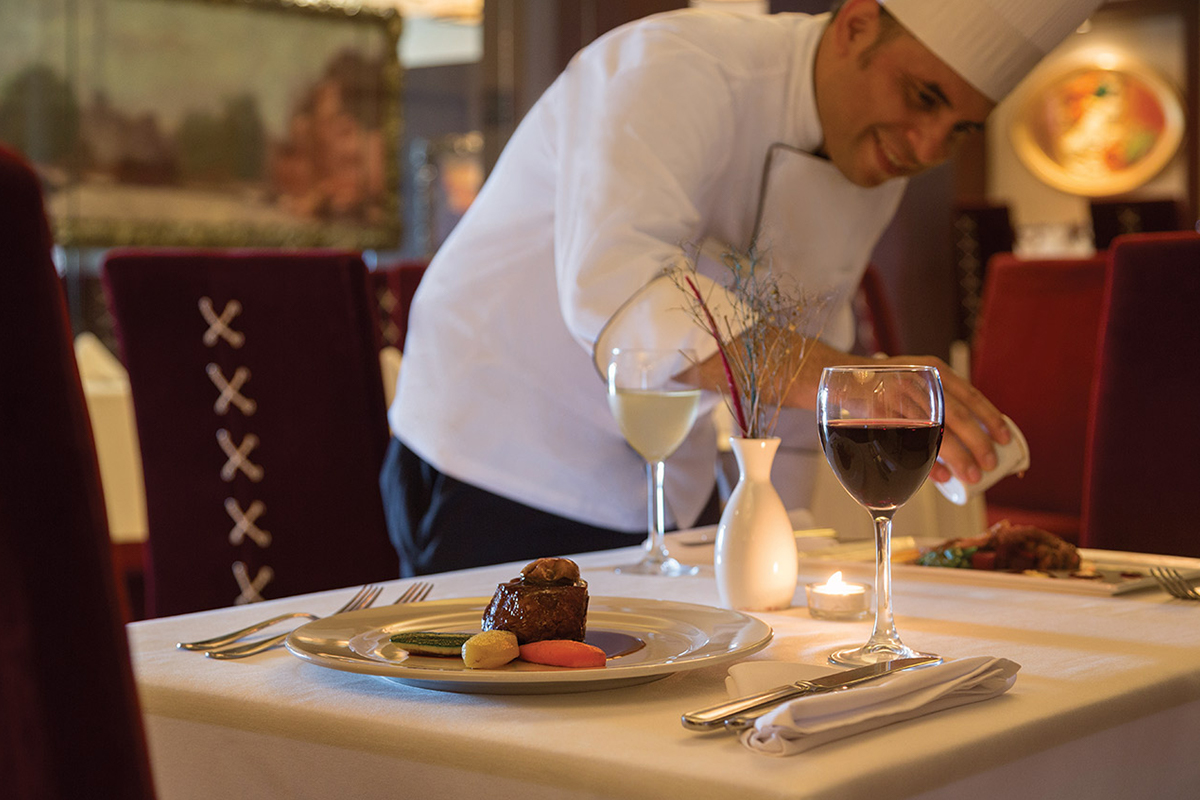 At Hilton Vallarta Riviera, the attentive waiters and chefs will take you on a tasteful trip around the world, one dish at a time at the resort's included restaurants, bars & lounges, and of course in-room dining. Prepare for a culinary adventure that takes you not only to Mexico, but to France, Japan, and Italy, as well.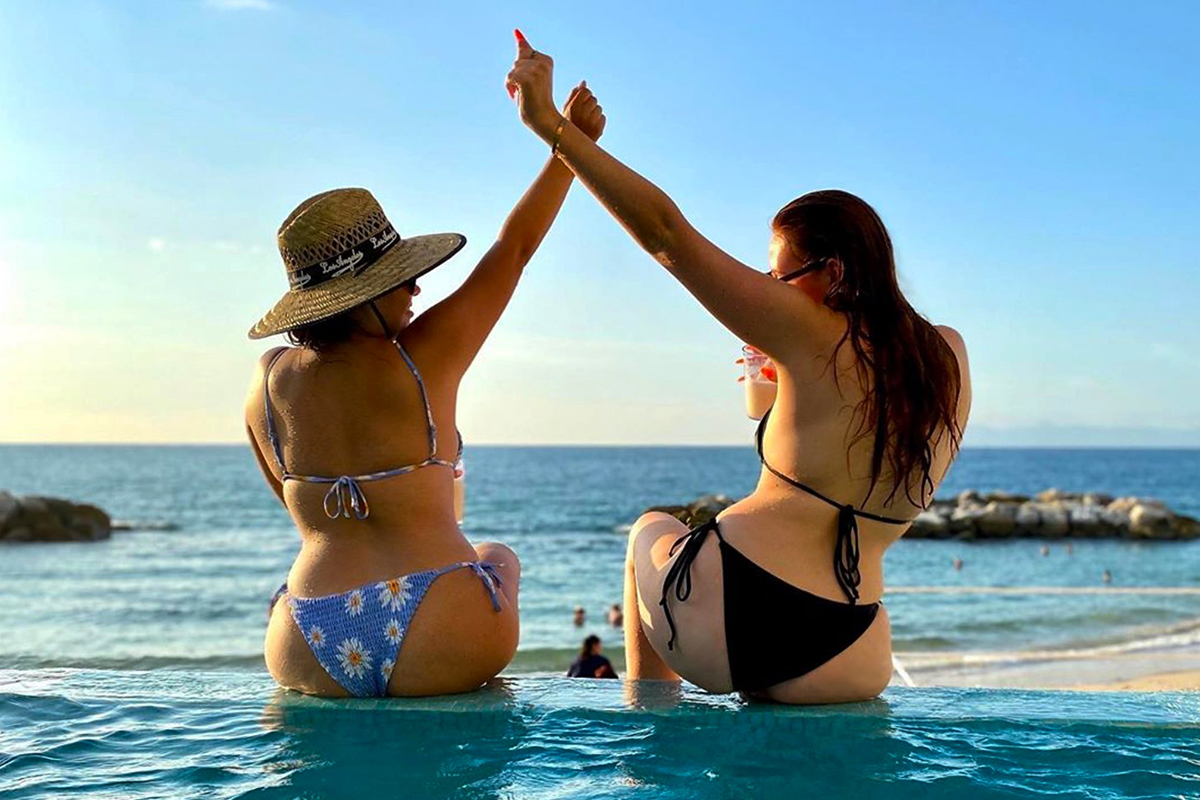 Hilton Vallarta Riviera's bar staff knows how to whip up your favorite 'tini, smoothie, or frothy libation. Meticulously crafted cocktails and a selection of spirits can be found resort-wide. So no matter whether you're poolside, beachside, in your room, or at the Sky Bar Terrace, you'll never be far from your next refill! Branded alcoholic and non-alcoholic drinks, bottled water, specialty coffees, and teas are available during standard operating hours.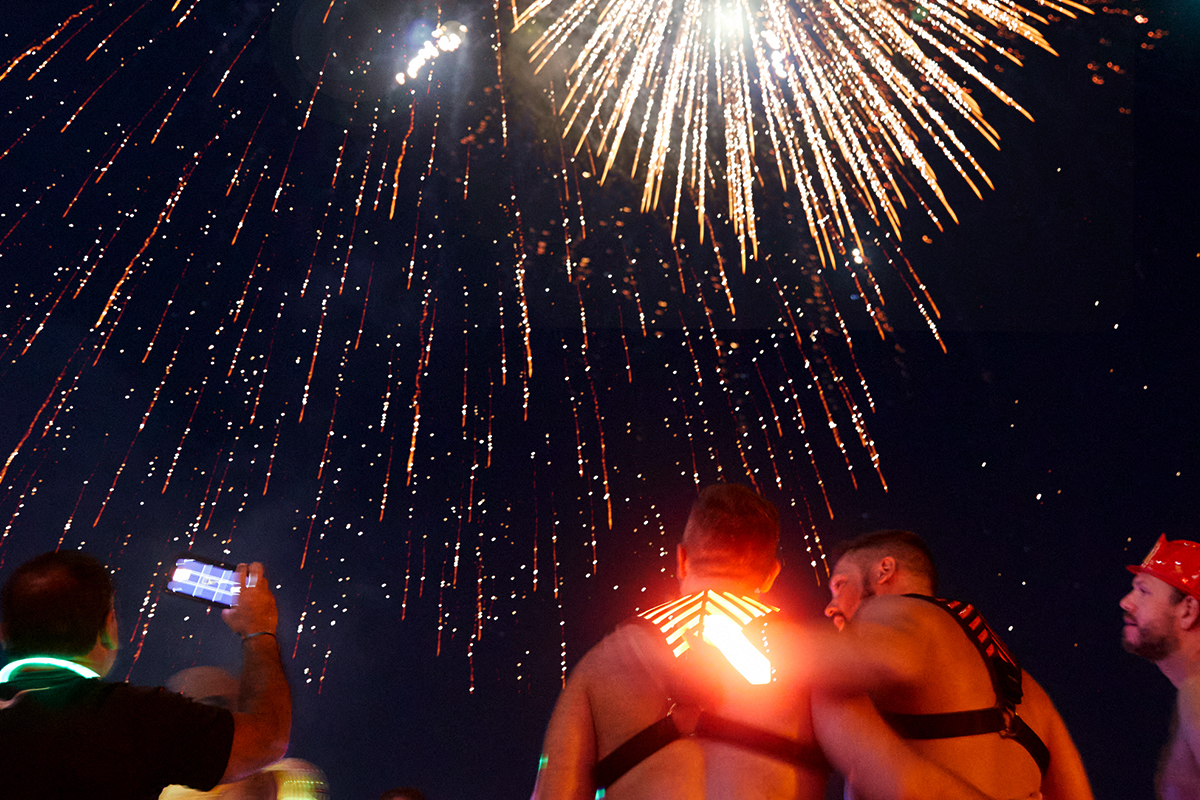 Part of the fun of each and every VACAYA resort vacation is our theme parties. Once we're 120 days out, we'll share the party themes, so you can dust off those sewing machines and refill those hot glue guns! Just let your creativity (or your Amazon Prime membership) soar! And while costumes are always encouraged, they're never required. We'll love you in or out of costume and you'll enjoy your time at VACAYA's friendly welcoming parties no matter what.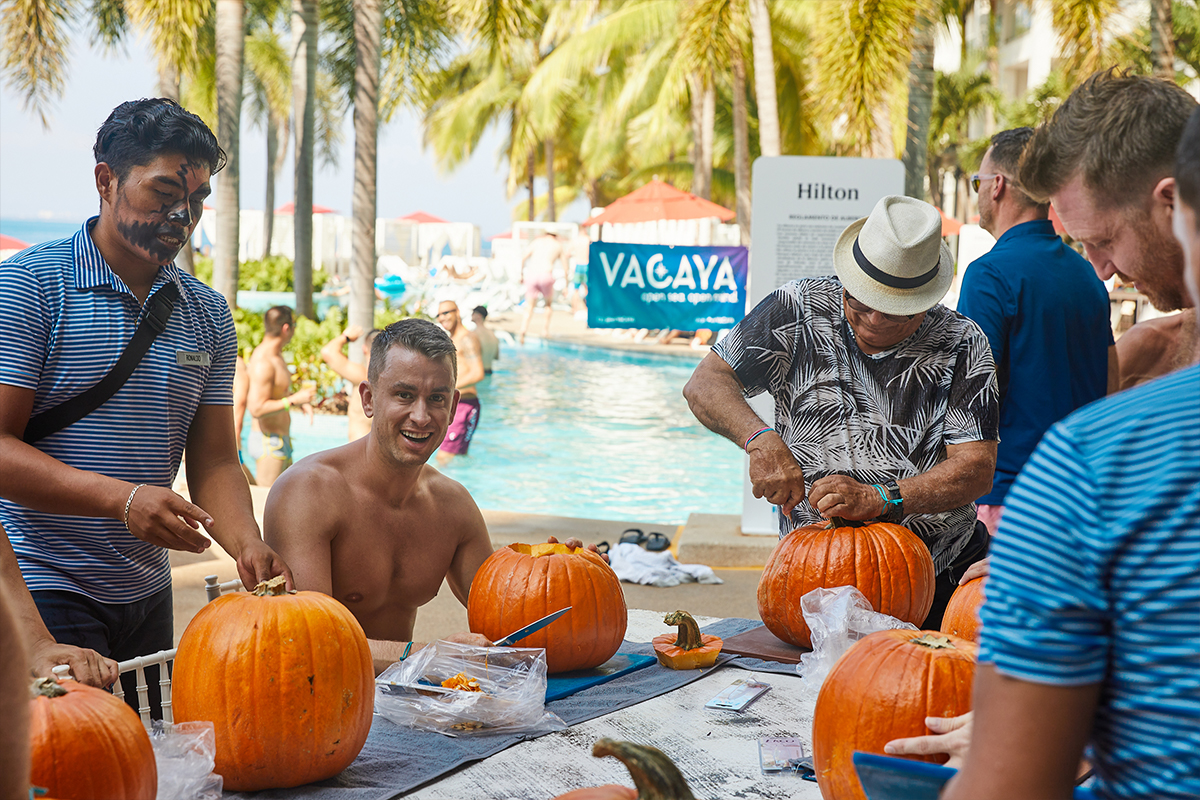 With VACAYA, you're in complete control of your own schedule. You can hop from one activity to the next or simply relax at the resort's pools overlooking the ocean. Our activities include meet ups, pool games, fitness classes, V-Dances, non-motorized water sports, and so much more. Whether you're a beach person, a pool person, or one who enjoys taking in the view from on high, we've got a sunning spot just for you!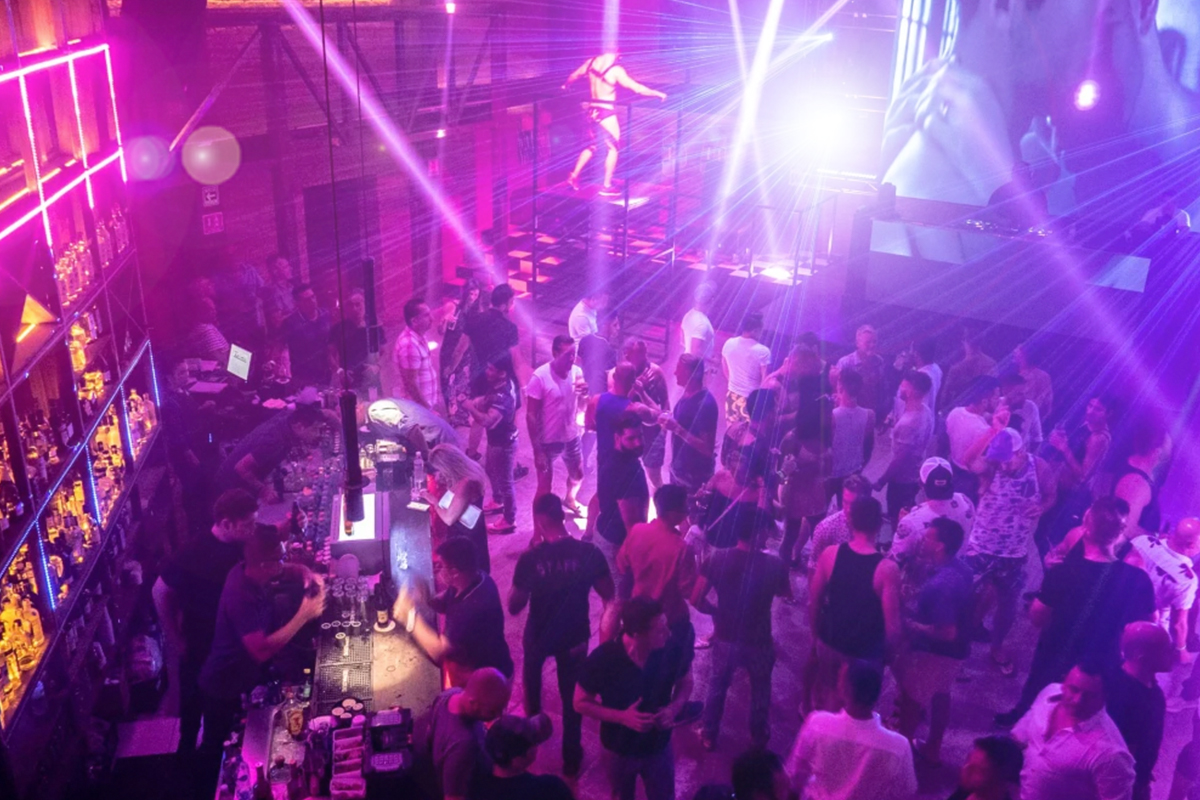 Puerto Vallarta is home to Mexico's biggest gayborhood: Zona Romántica. It's packed with gay bars and gay clubs. And Hilton Vallarta Riviera's close proximity to all the action makes it super easy to hit the town throughout the week. Our favorite bars/clubs are La Noche and PV's newest nightclub, Industry. Industry is the largest gay club in town. Expect muscled go-go dancers, assorted hotties from Mexico and America, a huge dance floor, catwalk, central DJ booth, and video screens.
Explore Mexico with VACAYA & Hilton Vallarta Riviera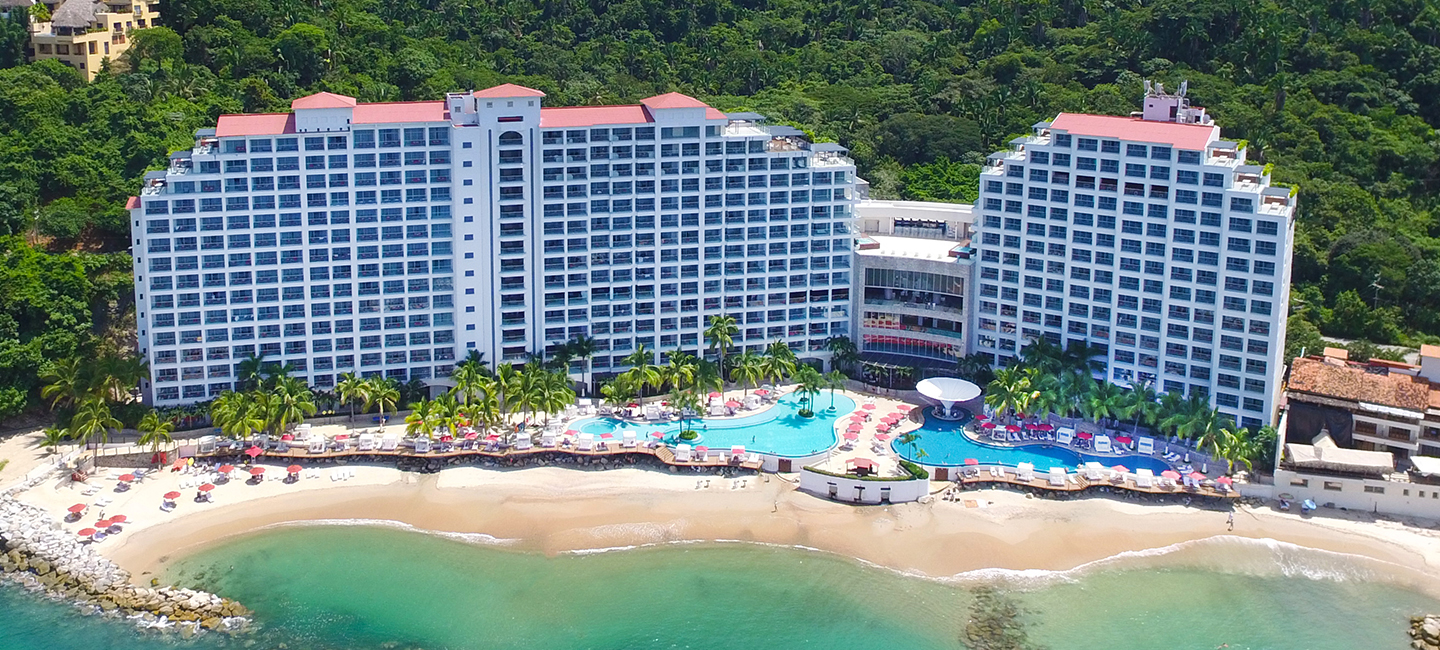 THE WATERFRONT
On a sun-drenched beachfront along the coast of Puerto Vallarta, Mexico, the all-inclusive Hilton Vallarta Riviera welcomes you to recharge amid the azure seas, authentic culture, and coastal charm.
FRESH WATER POOLS
Overlooking Bahia de Banderas, our expansive freshwater pools are the resort's hotspots, with daily activities, cabana lounging, swim-up bar, waiter service, and more.
SPA
Indulge in a hot stone massage, a warm mud wrap, or a refreshing citrus exfoliation. But first, the hydrotherapy area calls. Delve into a state of bliss and let your worries drift away.
THEATER
VACAYA's all-star entertainment will take place in the Hilton Vallarta Riviera's theater.
SKY BAR & ROOFTOP SUN DECK
The Sky Bar & Rooftop Sun Deck boast two hot tubs and expansive views of the entire resort, beach, and the expansive horizon beyond. You'll want to hang out here day and night.
RESTAURANTS GALORE
Check out Hilton's exciting line-up of restaurants. Enjoy international flavors from Mexico, France, Italy, Japan, and beyond.
Boutique
Need something last minute? The resort's got you covered!
Fitness Center
Get your pump on in the state-of-the-art fitness center!
Beach Club
Access all of the included non-motorized water toys at the Beach Club. After you paddle back to shore, take in a game of volleyball on the beach with all your new friends. Want to rent a jet ski? Just ask the staff at the Beach Club and they can arrange it for you.
Executive Club Lounge
The Executive Club Lounge is a special rooftop oasis for Premium Ocean Front and Suite guests to enjoy. Get treated like a king or queen with daily canapés and happy hour drinks. You'll feel pampered day and night.
COMFY. COZY. PERFECT FOR THE VACAYANS.
Hilton Vallarta Riviera just made her debut in 2021. She offers one of the most coveted stays in all of Puerto Vallarta – a AAA 4-Diamond jewel nestled perfectly on a secluded hillside with sparkling turquoise beachfront.
Hilton Vallarta Riviera offers an all-inclusive experience with endless opportunities to live in the moment. You'll be entrenched in unique and spontaneous experiences, and whether you seek ultimate relaxation in a carefree, sophisticated setting or a fun-filled day of activities, VACAYA and Hilton have you covered!
Our resort features 444 stunning rooms and suites with luxurious amenities, modern décor, and beautiful views of the sea from every room. All rooms and suites boast spa-like bathrooms with rainfall showers, daily housekeeping service, high-tech entertainment, and complimentary refreshment centers with soft drinks and beer. Relax on your furnished balcony and enjoy the seascapes as the sun sets on each picture-perfect day.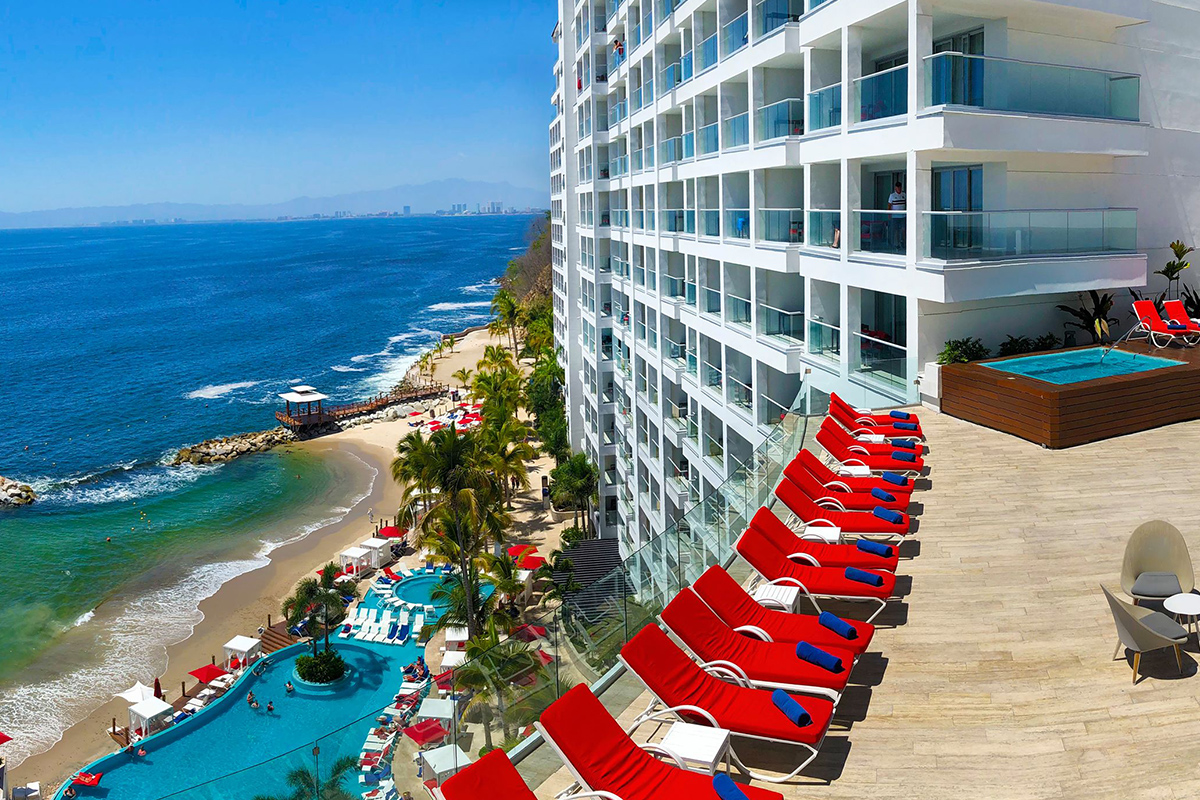 SKY BAR CLOTHING OPTIONAL SUN DECK
This sexy sunning spot on the 7th floor of the resort boasts cabanas, loungers, two hot tubs, and a view of the pacific ocean unmatched at any resort. A full service bar and your fellow sun bathers will ensure you'll never go "thirsty." Popular by day, this hot spot will take on a provocative night club vibe after sunset. At VACAYA, our clothing optional areas at both our resorts and on our cruises bring us all together in a utopia where sexuality, gender identity, and body type don't matter one bit. And the best part? With all of life's worries literally stripped away, you never know when you might make a new nekkid best friend! Max capacity: 110 people.
CABANAS WITH WAITER SERVICE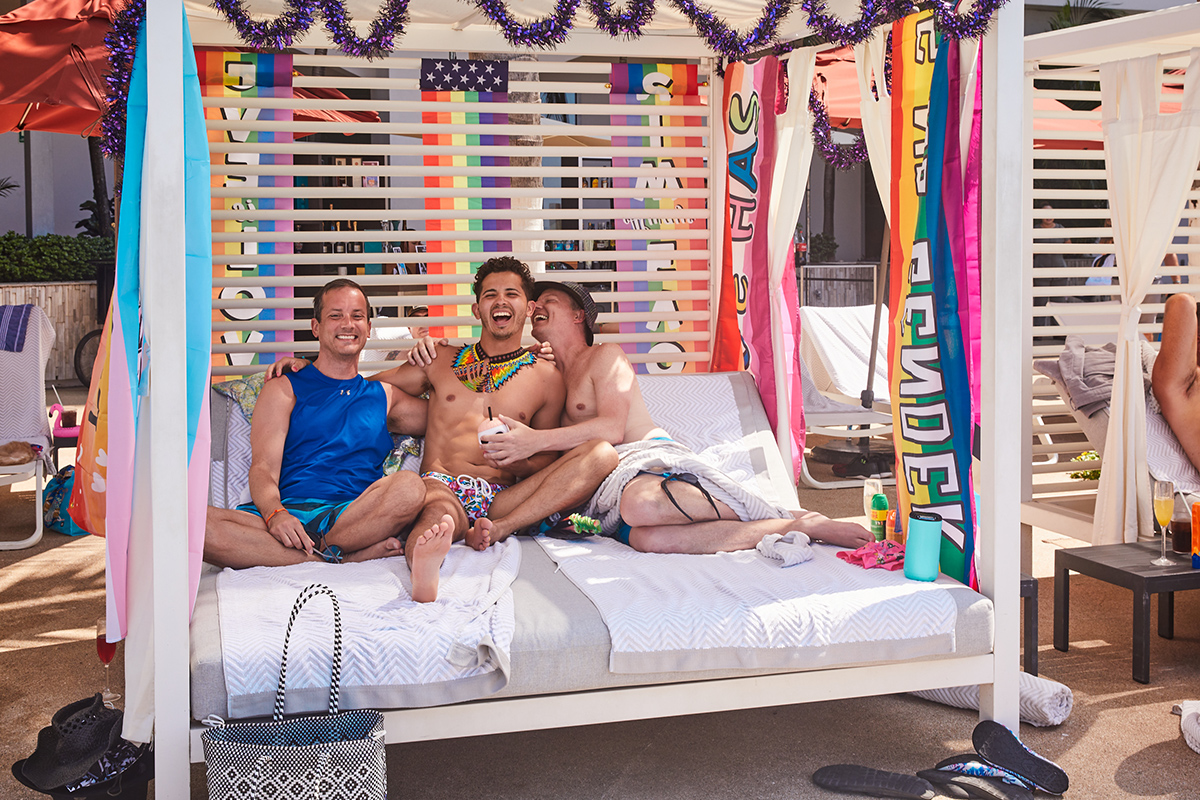 CABANAS WITH WAITER SERVICE
If you need a little more peace and quiet, feel free to take advantage of the resort's other more intimate spaces. If you want to experience the perfect sun-drenched day, our beautifully appointed cabanas are the way to go. Each of these spacious retreats features details and furnishings that provide comfort, convenience, and service that make your time here immensely pleasurable and relaxing. *Extra fee; bookable at the resort.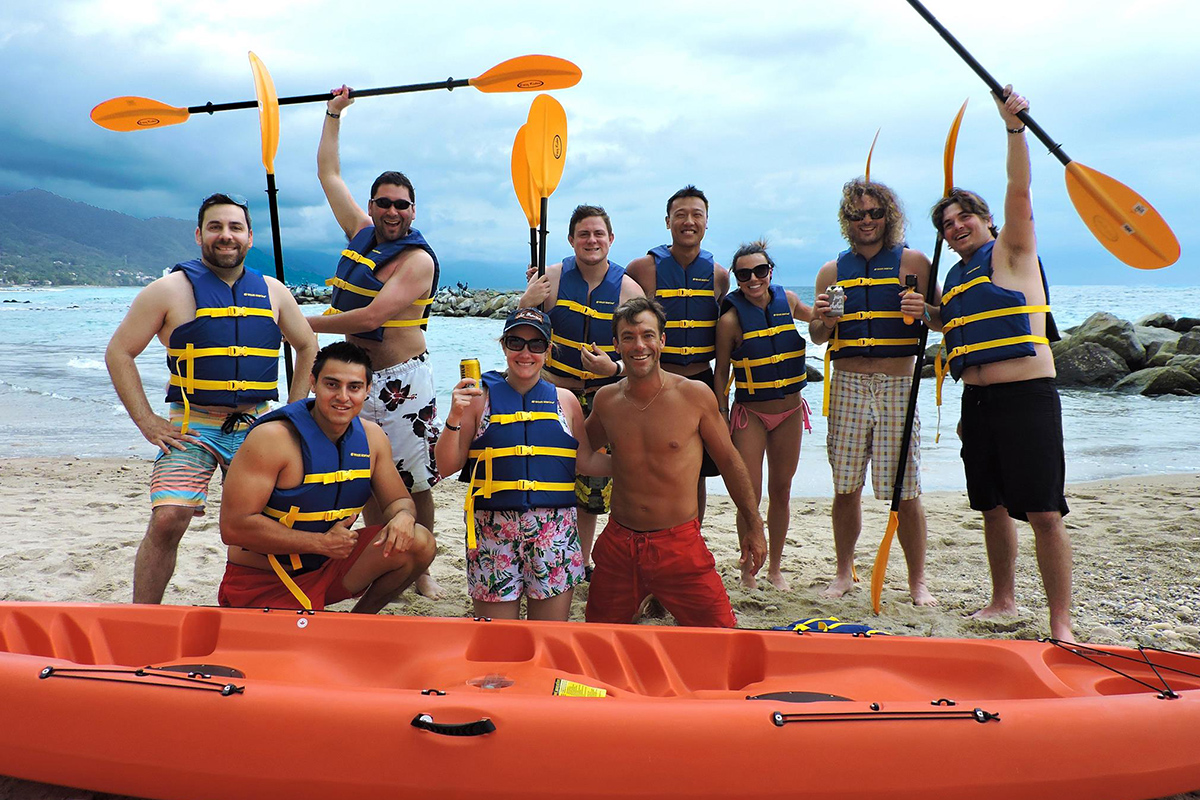 Positioned on the beach at the north end of the resort, the Beach Club blends natural beauty with non-motorized water sports. Featuring a sand-bottom swimming lagoon, peaceful lounge areas, and a volleyball court, the Beach Club is the perfect area to spend warm sunny days.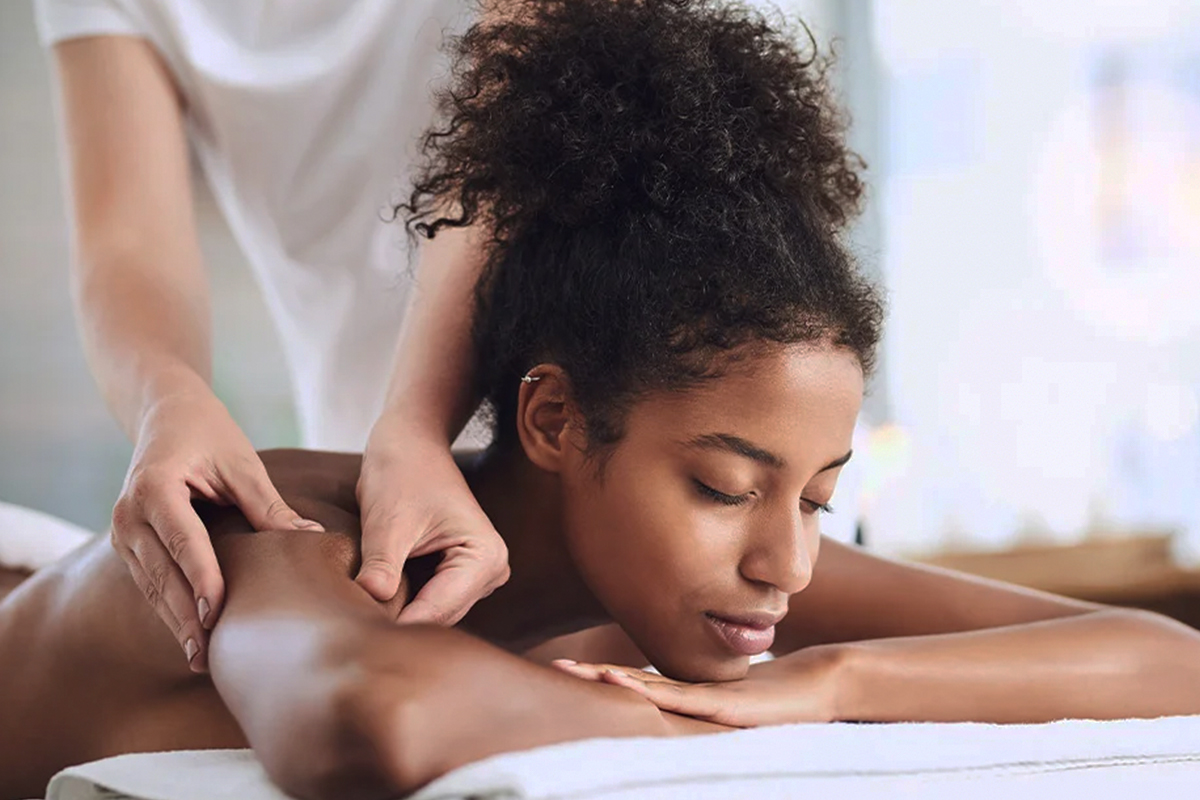 The spa treatments are informed by Mexican culture and the local therapists invite you to reach a level of tranquility both familiar and unexpected in one of their treatment rooms. Indulge with a chocolate body wrap or simmer under a hot stone massage. But first, the hydrotherapy area calls. Follow that up with a couple's massage, a warm mud wrap, or a refreshing citrus exfoliation. Delve into a most gracious state of bliss and let all your worries drift away. *Extra fee; bookable at the resort.
HYDROTHERAPY CIRCUIT + DRY SAUNA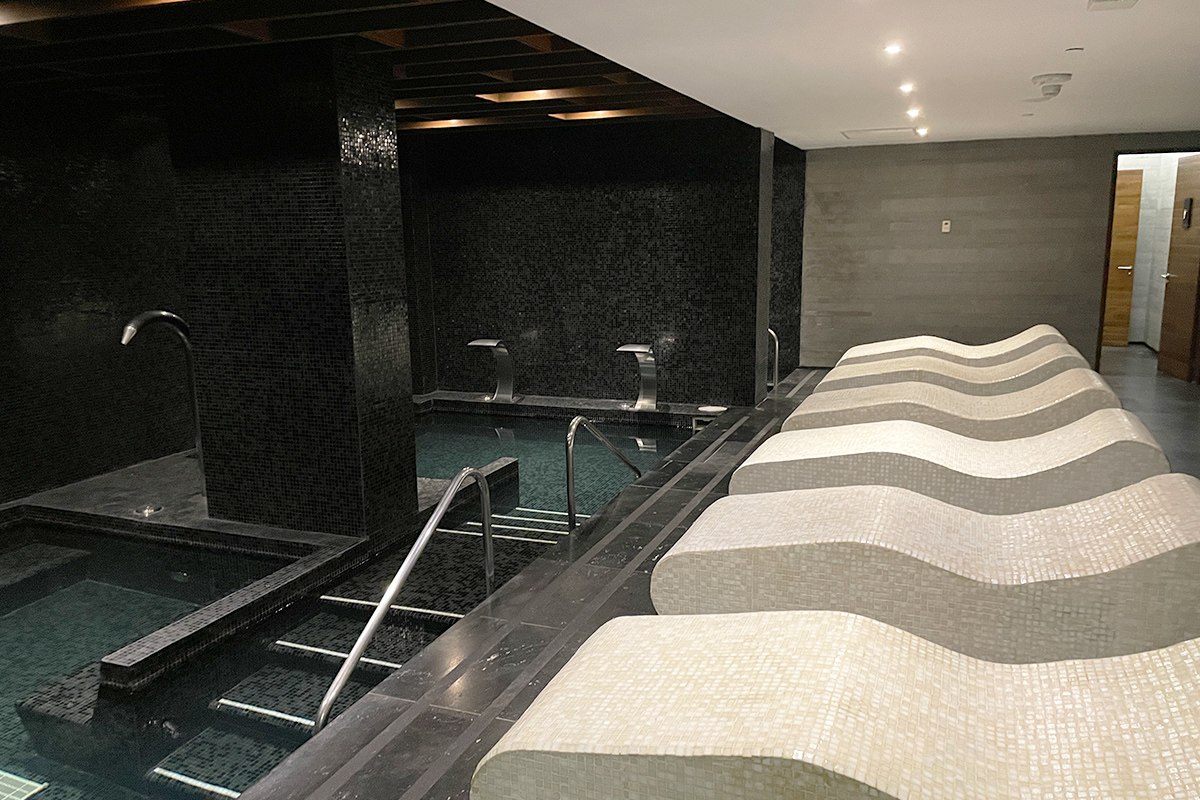 HYDROTHERAPY CIRCUIT + DRY SAUNA
Detoxify, rejuvenate, and reconnect mind, body, and soul as contrasting water temperatures soothe and provide you with immediate relief. Our healing waters feature a steam bath, cold and hot tubs, and dry sauna so you can experience a circuit of relaxation.
Access to this area is included for guests staying in Premium Ocean Front rooms and above. All other guests will be required to purchase a spa treatment to enter. Access will be controlled to the max capacity at any given time and each guest will be limited to 45 minutes per session.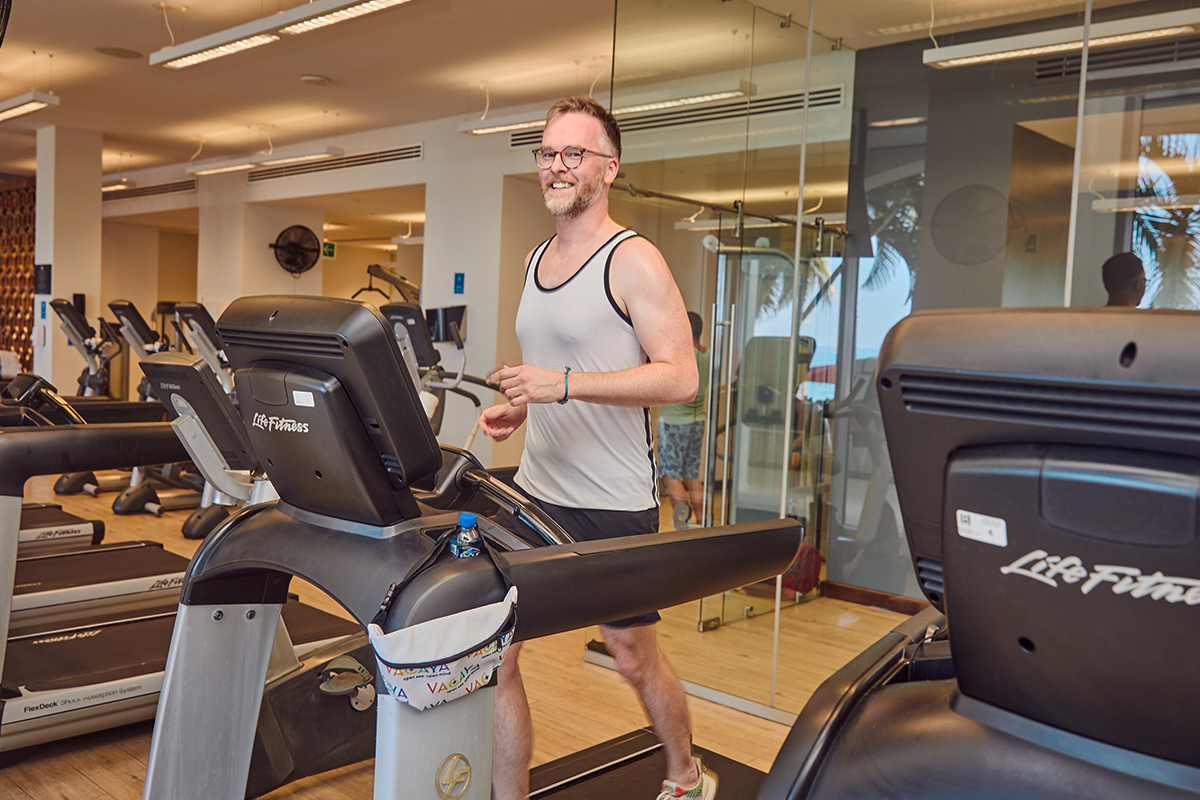 If you're looking to sweat a little bit while you're here, we've got you covered! Hilton's state-of-the-art fitness center will be waiting for you. The fully equipped sports center and fitness activities are a great way to learn a new skill, work on your physique, or simply maintain your healthy routine. The resort also offers stretch classes, aqua aerobics, beach volleyball, and non-motorized aquatic sports.
Hilton Vallarta Riviera offers 11 restaurants, bars, and lounges inspired by flavors from Mexico and across the land. The dining options are bountiful… savor traditional Mexican flavors at Maxal, comforting Italian classics at La Luce, and Asian flavors at Sunan. Bite into a delicious burger at Seasalt, or your favorite seafood specialties at Cocomar. Love a buffet? Look no further than Vela International Food Hall, open for all three meals each day. Craving tapas or sushi and a cocktail? Look no further than Azulinda next to the Lobby Bar. Satisfy your afternoon sweet tooth at one of the mobile stations by the pool or at Azulinda Grab n' Go. For a private meal, enjoy chef-inspired dining in the comfort of your own suite, available 24×7, included! All dining experiences are included.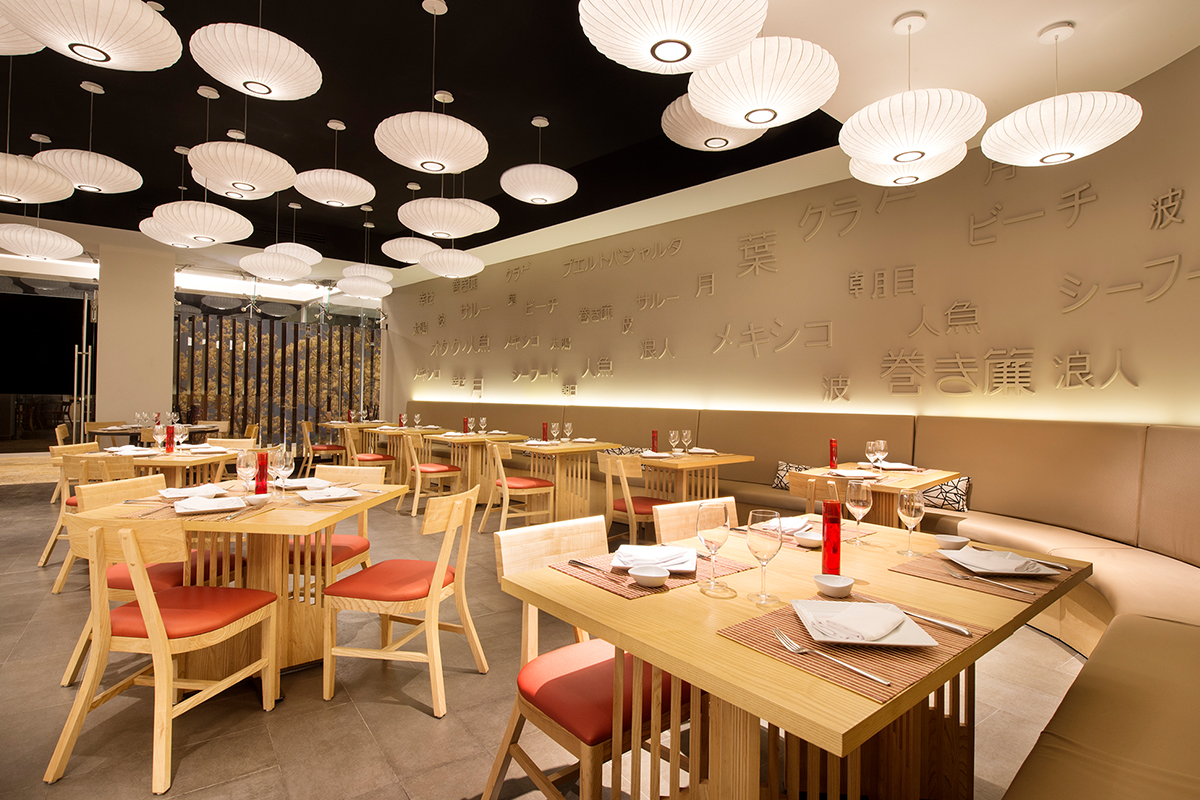 Thai, Chinese, and Japanese cuisines come together as one in the mystical Sunan as our chefs prepare sushi, curry, ramen, stir-fry, and more.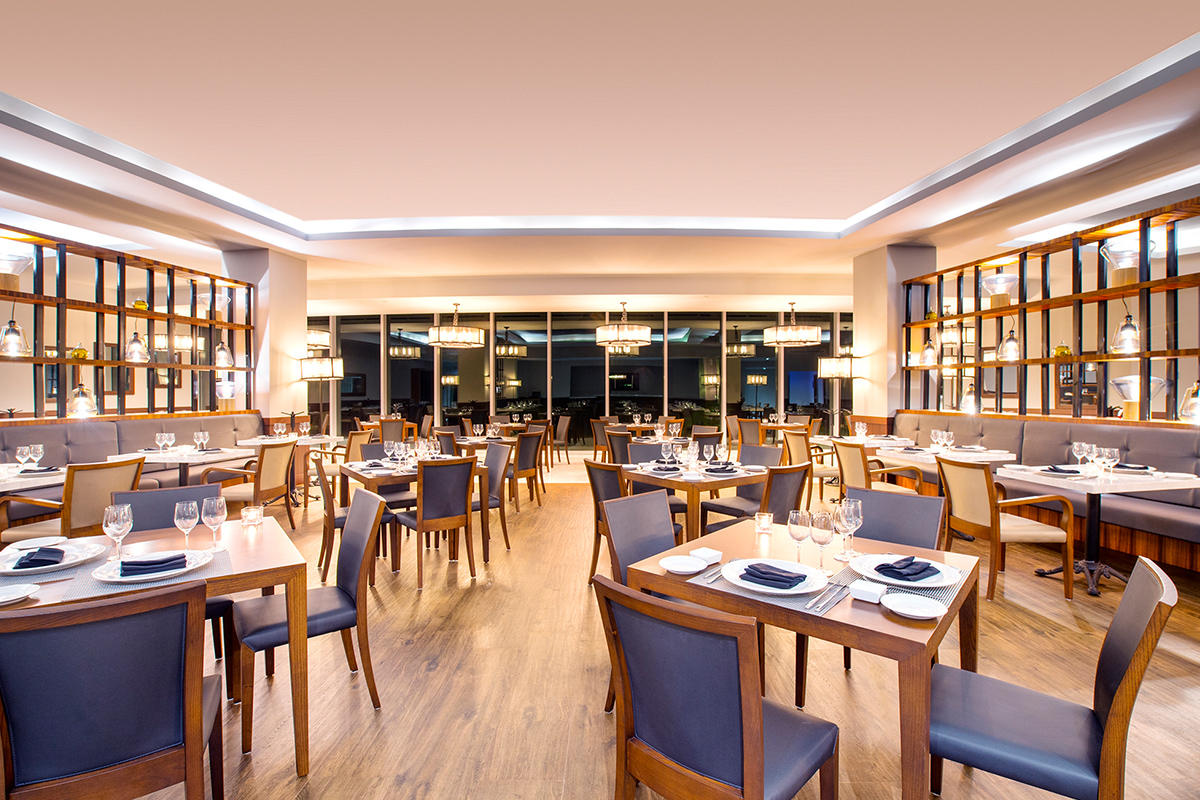 Local and imported ingredients come to life at La Luce, with a menu highlighting fresh Italian and Mediterranean flavors in a sophisticated space.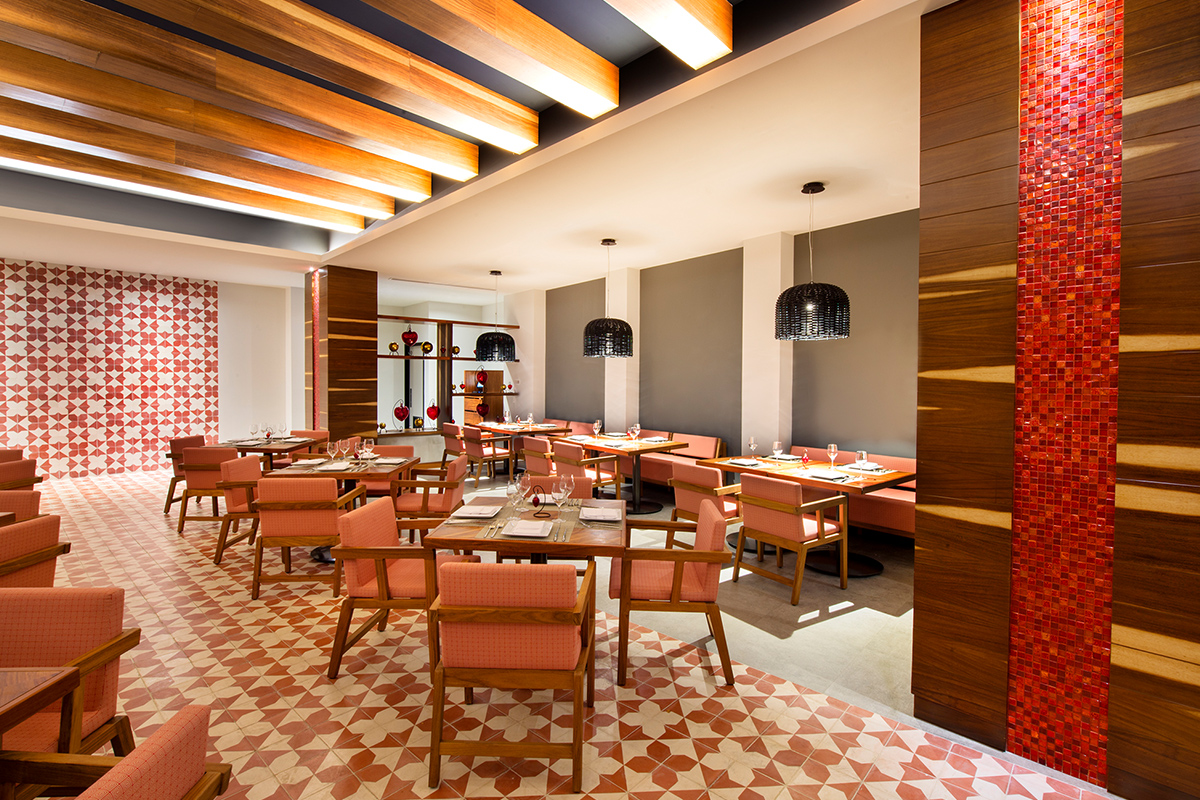 Here, authentic Mexican food gets a modern makeover while maintaining its most traditional flavors and spices.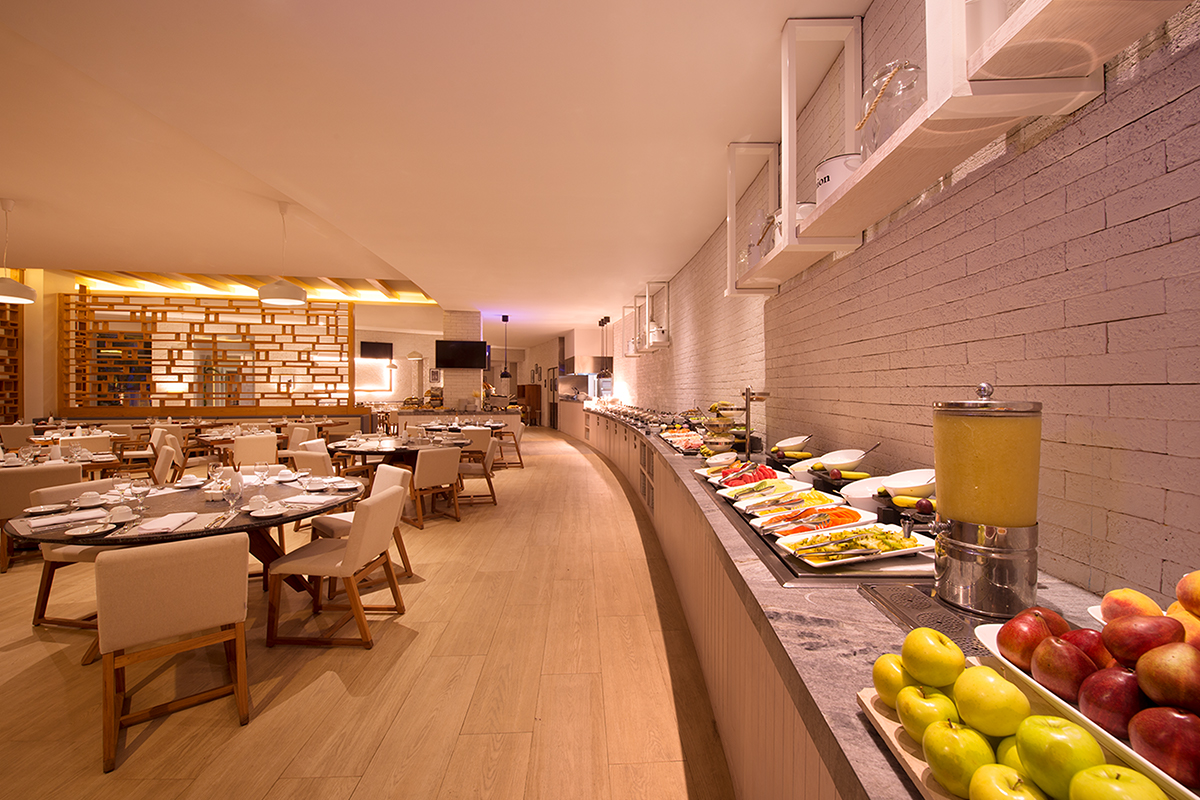 Start your day at this delectable breakfast buffet. At night, enjoy international cuisine perfectly prepared with the freshest ingredients in a relaxing ambiance.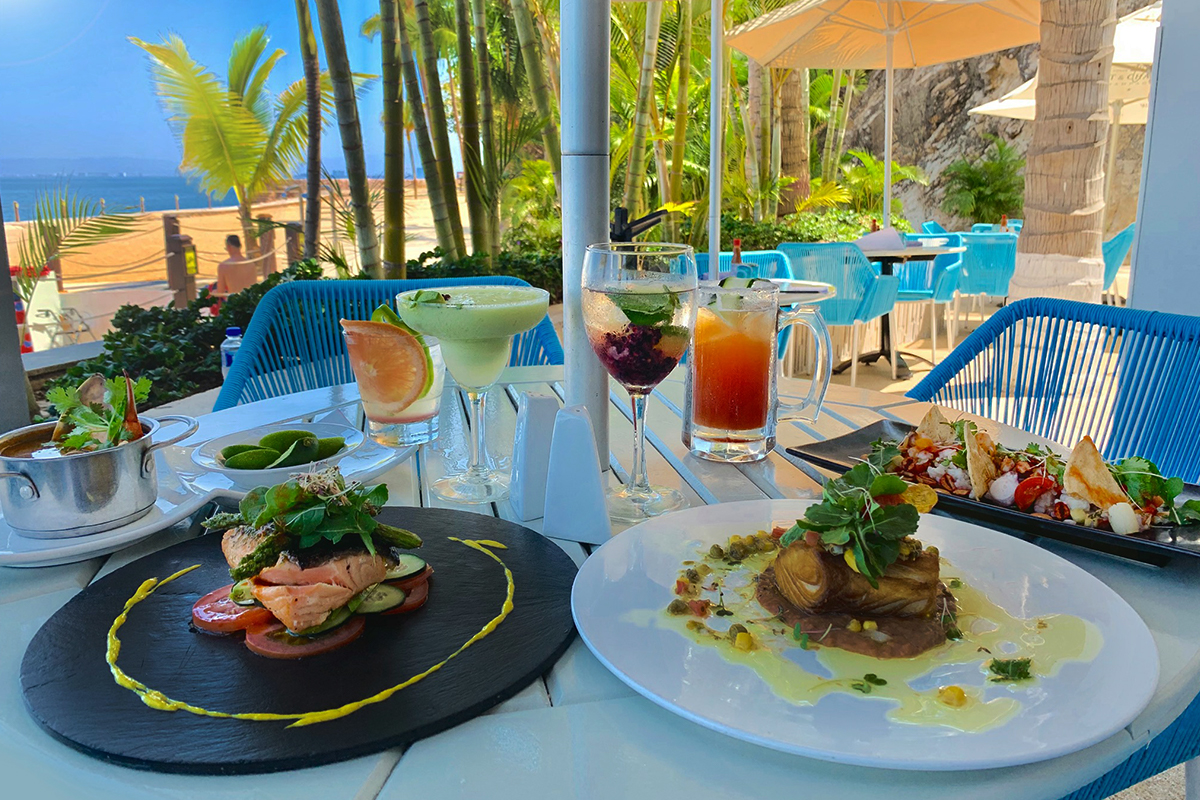 By day, Seasalt serves American classics with a twist, grilled parilla-style. As the sun goes down, airy vibes make way for a more mature mood enhanced by local beers, tropical cocktails, and ocean breezes.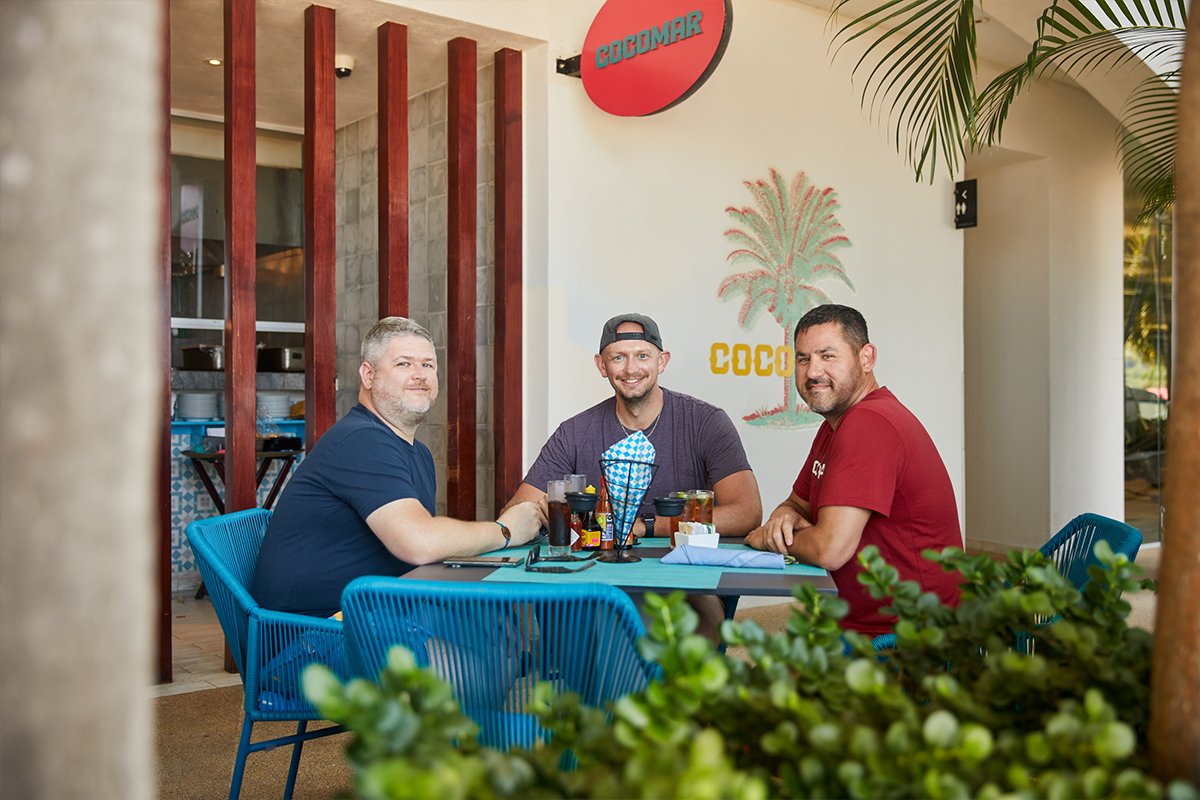 Relax and enjoy the spectacular scenery of Puerto Vallarta while you savor delicious fish and seafood specialties with your favorite cocktail or beer.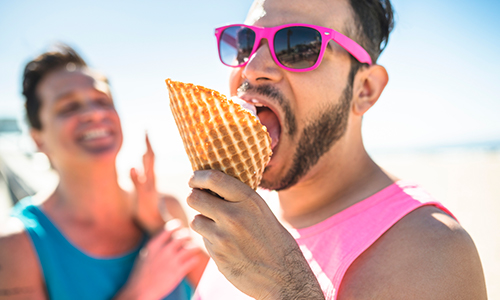 This friendly spot is your one-stop-shop for a quick pick-me-up, whether that's a scoop of gelato, a scrumptious pastry, or refreshing iced coffee.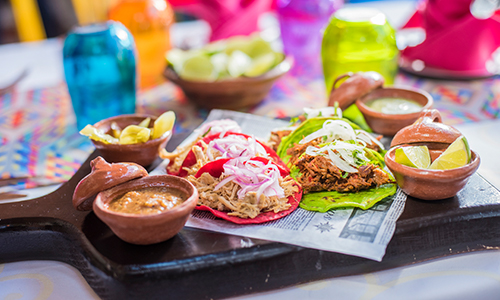 Have you ever eaten breakfast with someone in a hot tub or a hammock overlooking the ocean? Well, at Hilton Vallarta Riviera with VACAYA, you can! Yummy food can always be enjoyed right from the comfort of your room.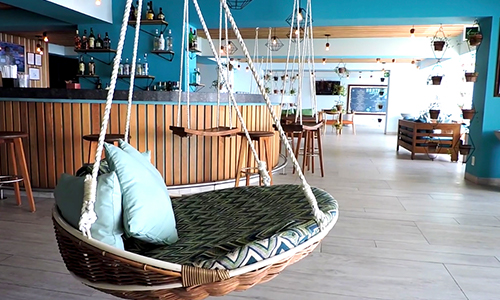 This exciting bar provides you a lively place to enjoy a selection of cocktails as you sit and relax and enjoy the ocean breeze from high above the sand.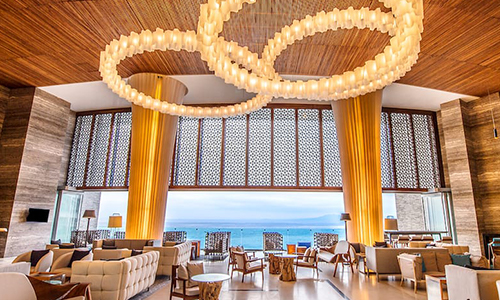 Connect and celebrate with signature creations, classic cocktails, and tropical drinks that pay tribute to the best of tequila and the flavors of Mexico.
EXECUTIVE LOUNGE & TERRACE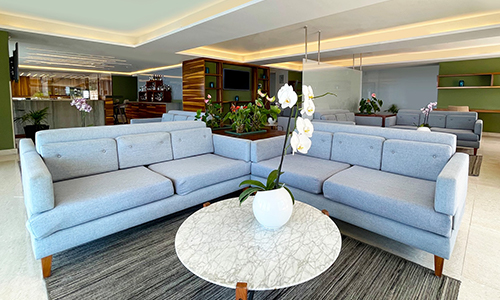 EXECUTIVE LOUNGE & TERRACE
This oasis high in the sky is an exclusive venue for our Premium Ocean View Rooms and Suites. Daily snacks and happy hour cocktails can be enjoyed inside or out on the terrace with your new friends.
VACAYA OASIS DAILY ITINERARY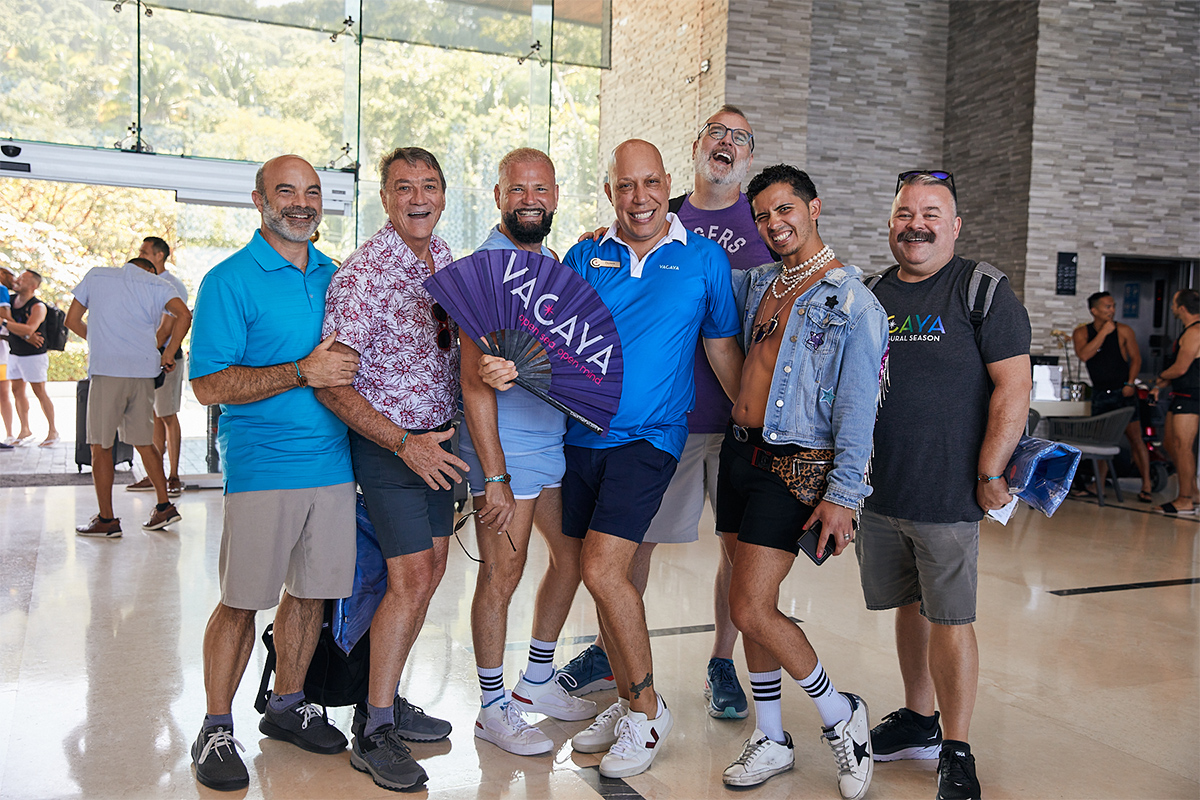 SUNDAY, OCTOBER 29, 2023
CHECK IN
Smiles, Everyone, Smiles! Welcome to VACAYA Oasis @ Hilton Vallarta Riviera! The V Team will welcome you as you arrive at the resort for check in. We're easy to spot in our colorful VACAYA shirts and we're eager to make your vacation dreams come true. A delicious lunch awaits, followed by a casual walk around the resort. Is a dip in one of the resort's pools and hot tubs what you crave? Or maybe you're ready to take in your first spa treatment at our holistic spa? A fun dinner at one of the resort's many restaurants and our THIS IS ME Welcome Party are on tap for your first evening, so get ready to flash your smile and say hello to all your new friends!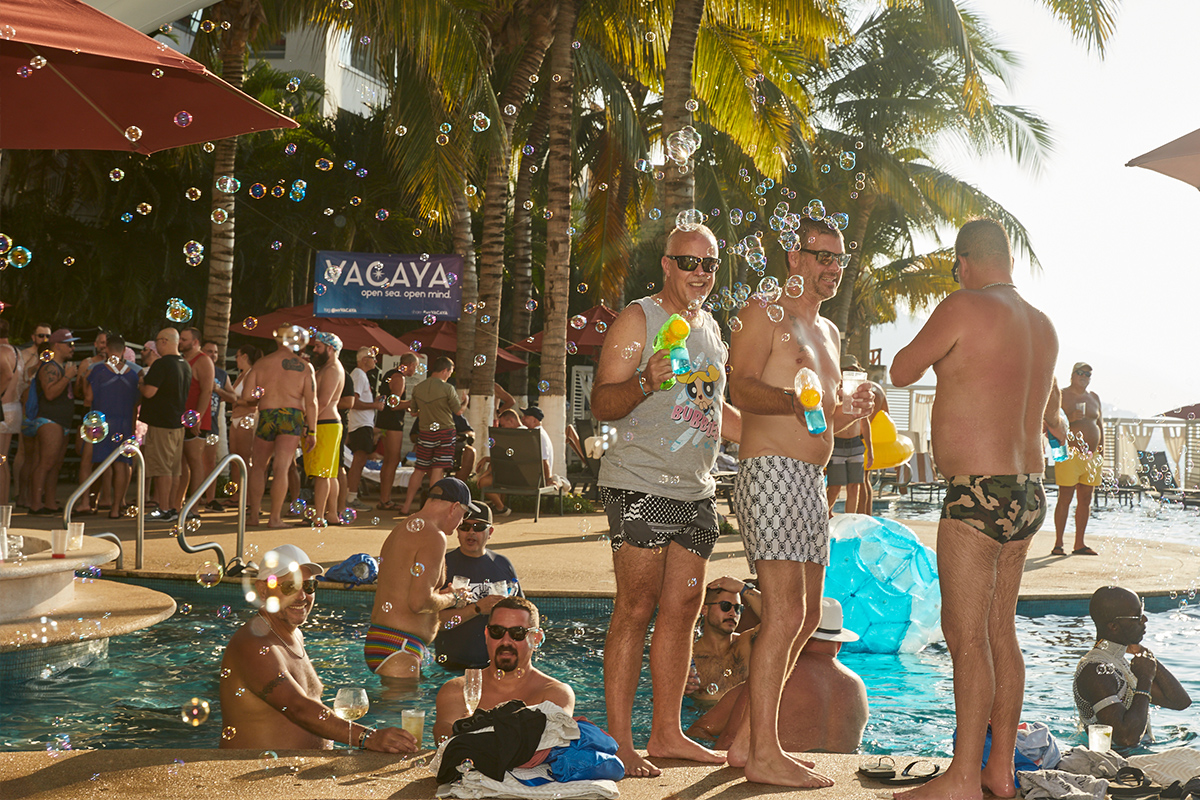 MONDAY, OCTOBER 30, 2023
TIME FOR FUN!
Now that you've got the lay of the land, it's time to turn up the volume as we celebrate our first beach-side V-Dance of the week! For those uninitiated to VACAYA, V-Dances are our twist on the classic afternoon T-Dance. We'll dance the afternoon away as the sun sets on our perfect first full day together. If you've never seen a sunset from the West Coast, you're in for a treat!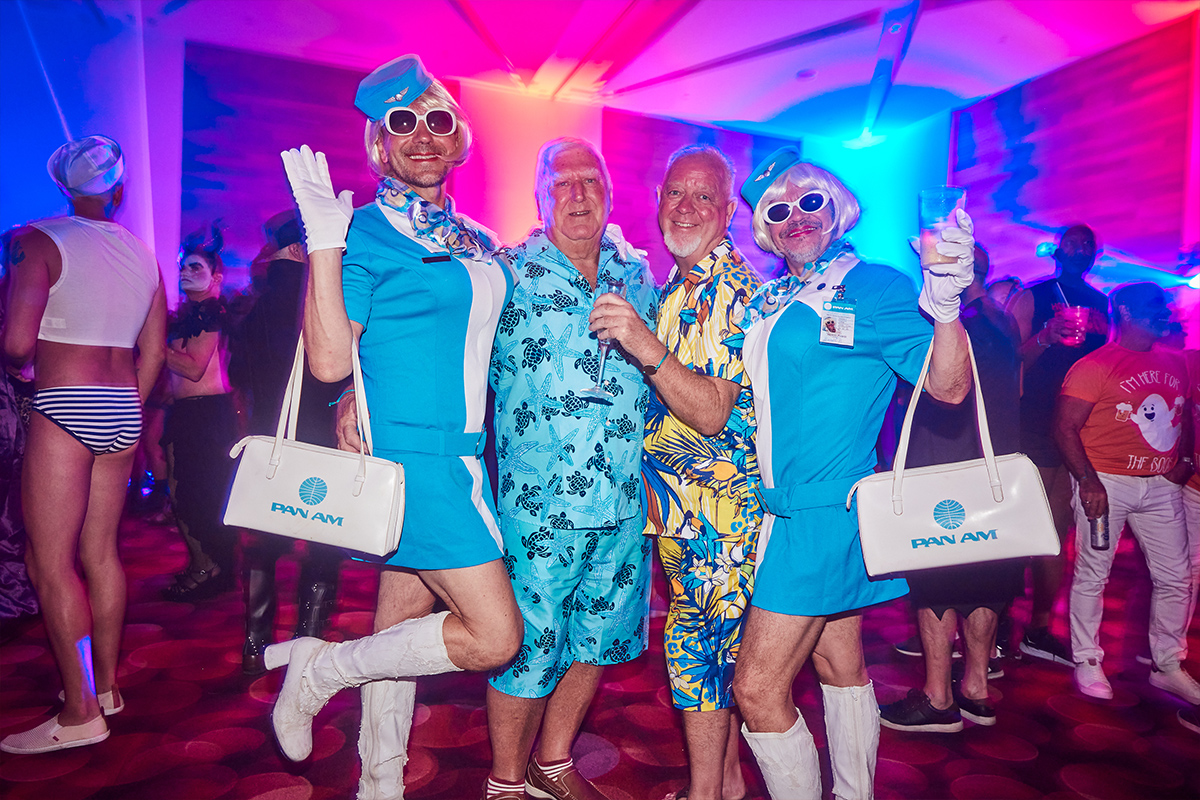 TUESDAY, OCTOBER 31, 2023
HALLOWEEN
It's Halloween and VACAYA & Hilton Vallarta Riviera are ready with both tricks AND treats! Tonight, don't miss our Halloween Costume Extravaganza before we dance the night away. Win the contest and you'll be walking away with our coveted "ZZOLO" Award and a future VACAYA trip credit!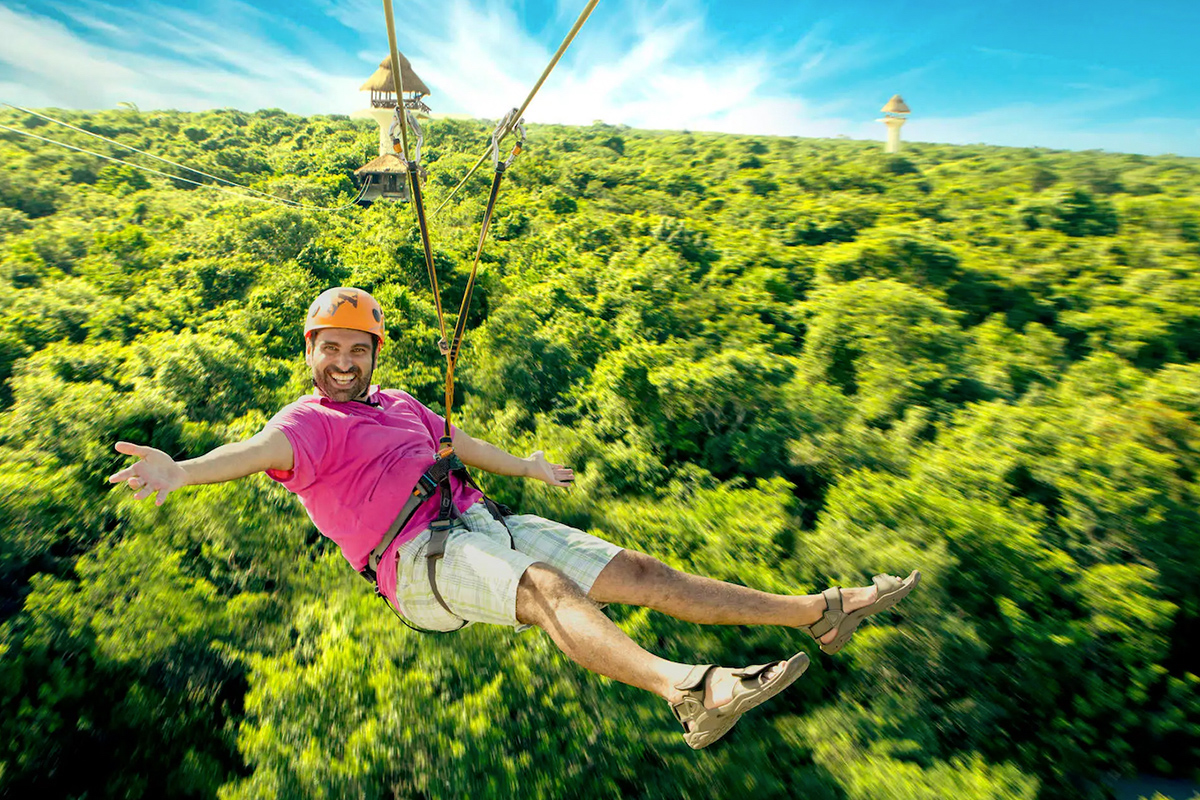 WEDNESDAY, NOVEMBER 1, 2023
THE SPA & PV SHOPS CALL
Today, will you take advantage of our excursions and head off to one of the many fabulous local sites? Or will you explore the crystal-clear waters of our very own beach? Or is today the day you finally experience the spa's pampering treatments? Or are you looking to expand your friend circle through one of our planned social mixers? Here, you literally can have it all! No matter where this day takes you, the PV sun will certainly shine brightly on your adventures.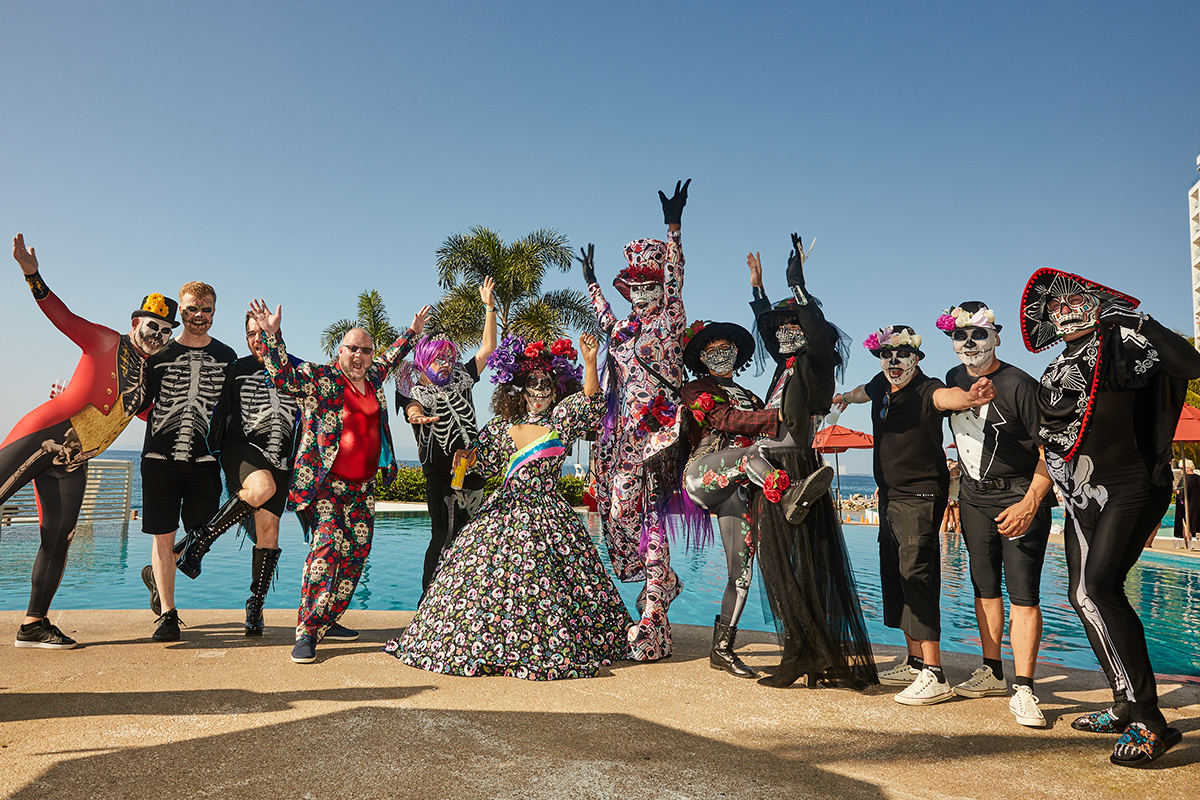 THURSDAY, NOVEMBER 2, 2023
DAY OF THE DEAD
Today is hands down the most special day of our week here in Mexico. It's Día de los Muertos (or Day of the Dead), Mexico's celebrated holiday for those who've moved on to the spiritual world. It's a day like no other in the world and we'll celebrate it authentically with our Mexican brothers and sisters both here at the resort and in the PV City Center. "¡Hay más tiempo que vida!" ("There is more time than life!"). An optional excursion to the parade and festival will be available through Amstar, our ground transportation partner.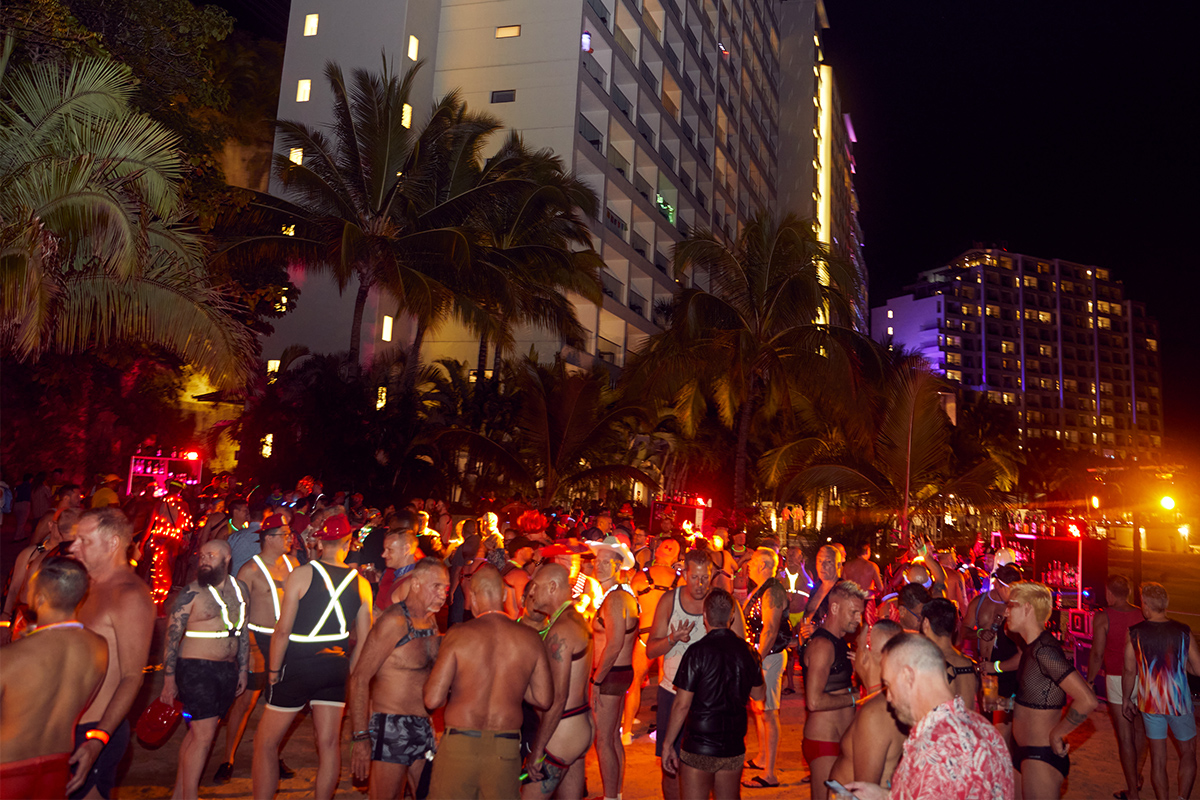 FRIDAY, NOVEMBER 3, 2023
DANCE THE NIGHT AWAY!
Feeling adventurous? Is today your day to kayak out of the protected bay at the resort? Maybe try a little volleyball on the beach. Or how about a Mexican cuisine cooking class? No matter your preference this afternoon, we've got something to suit just about everyone! After a fun dinner at one of the resort's many restaurants, don't miss the chance to dance under the stars!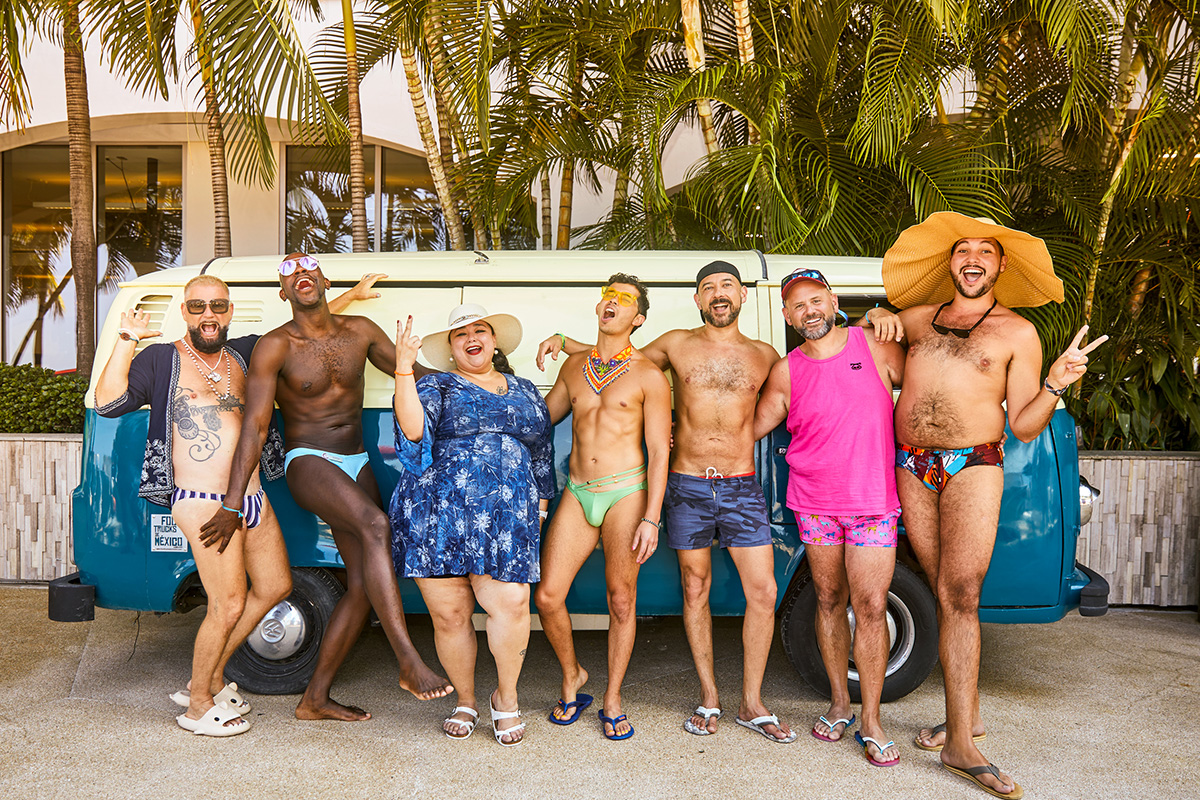 SATURDAY, NOVEMBER 4, 2023
RELAX. REFRESH. REJUVENATE.
Where does the time go? Hilton's inclusions, adventure, rejuvenation, and connections are waiting to be discovered around every corner. No matter your choice, you've entered UTOPIA and it'll be hard to say goodbye… guaranteed. Our last V-Dance of the week – our Letter V-Dance – takes place this afternoon and we can't wait to see you there!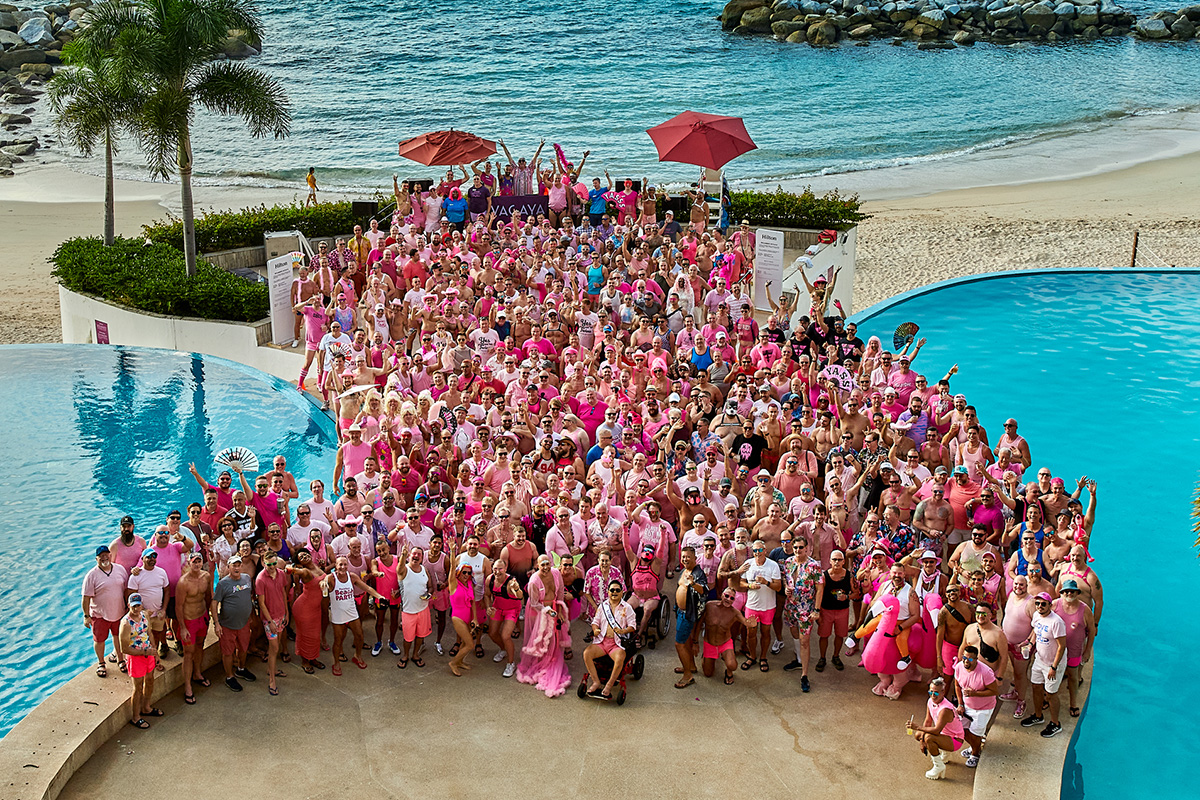 SUNDAY, NOVEMBER 5, 2023
CHECK OUT
Parting is such sweet sorrow. Our time here in Mexico officially comes to an end today. Many of you will, of course, extend your stay here at Hilton Vallarta Riviera and other hotels in the area, while others will return home today. Whether you stay or go, we wish you only the safest of journeys.
From stunning suites to our more affordable partial ocean view rooms, you've never been able to have so much for so little. You're sure to find your perfect 4-Diamond home-away-from-home at a price point that works for your budget…
BOOK NOW AND TAKE ADVANTAGE OF OUR CONVENIENT INTEREST-FREE MONTHLY PAYMENT PLAN!
THE IMPORTANCE OF TRAVEL INSURANCE
As we've all learned these past couple of years, having Travel Insurance is EXTREMELY important. So with each travel purchase, we strongly encourage you to purchase "Cancel For Any Reason" (or CFAR) travel insurance. If you decline to secure coverage, know that you're responsible for any cancellation penalties and out-of-pocket expenses incurred because of your inability to travel/choice not to travel. LEARN MORE
While our Solo Traveling with Ease Program (STEP) has been sunset, we offer some great recommendations for finding a roommate HERE. And of course, your adventure with us as a Solo or Single Traveler will be jam-packed with fun activities that allow you to connect with other Vacayans.
Resort and admin fees are 147 USD per person.
A minimal gratuity for hotel workers is included in your rate (it equates to about $0.01 per Hilton employee per day). We recognize that most guests will want to tip their favorite Hilton staff members substantially more than that, which can be done with each person you'd like to recognize directly at the resort at your discretion. In addition, shortly before the event, we will give each Vacayan the opportunity to pay a set gratuity amount, which VACAYA will forward onto Hilton to be distributed to the entire team on your behalf.
Transfers from Puerto Vallarta International Airport to Hilton Vallarta Riviera will be bookable starting approximately 30 days before your vacation.
Room descriptions and sizing have been provided to us by Hilton. Room layouts vary within the same category.
The following rooms connect: 124-125, 224-225, 324-325, 524-525, 624-625, 724-725, 824-825, 924-925, 1024-1025, and 1124-1125.
Due to government regulations, Mexican citizens are charged a Value Added Tax upon check-in.
Unused portions of the All-Inclusive Plan are not refundable and are not exchangeable for other services.
* Hydrotherapy Circuit + Sauna: Access to this area is included for guests staying in Premium Ocean Front rooms and above. All other guests will be required to purchase a spa treatment to enter. Access will be controlled to the max capacity at any given time each visit will be limited to 45 minutes.
Upon booking outside of 300 Days – 10%.
At 300 Days (January 2, 2023) – 25%.
At 240 Days (March 3, 2023) – 50%.
At 180 Days (May 2, 2023)– 75%.
At 120 Days (July 1, 2023)– 100%.
Upon booking through 300 Days (January 2, 2023) – 10% of total.
From 299 (January 3, 2023) to 240 Days (March 3, 2023) – 20% of total.
From 239 (March 4, 2023) to 180 Days (May 2, 2023) – 40% of total.
From 179 (May 3, 2023) to 120 Days (July 1, 2023) – 60% of total.
From 119 (July 2, 2023) to 90 Days (July 31, 2023) – 80% of total.
From 89 (August 1, 2023) to 0 Days (October 29, 2023) – 100% of total.
Laundry / Dry Cleaning Charges
Top Shelf Alcohol
Bottles of Wine and Liquors
Spa Services and Hair Salon Services
Gift Shop Purchases
Motorized Water and Land Sports
All Lessons: Watersports, Scuba, Golf, etc.
In-suite Hospitality Service
Off-site Tours
Be sure to read VACAYA's Terms & Conditions, which include the Payment/Cancellation/Refund Policies for all reservations. Please note that cancellation fees apply from the time of booking.
For real-time availability, proceed by clicking BOOK NOW. With ever-shifting inventory, a category that shows availability on this page may no longer be available when you attempt to book. If you need help finding the perfect room in another category or to add your name to our wait list for a sold-out category, feel free to email The V Team at info@myvacaya.com and we'll be happy to assist you.
You may pay in full at the time of booking. Unless you later modify your reservation, no further payments will be necessary. BONUS OFFER: Paid-in-Full Reservations made through December 31, 2022 will receive $100 off per room (split by the number of people in the room).
Your initial deposit is due at time of booking. Then, your remaining monthly payments will be calculated using the number of months between your booking and the final payment due date. Payments will be charged on the 1st day of the month, the 15th, or the last day of each month (determined automatically depending on the day of the month you book). Payments will be charged to your credit card on file. If your credit card details change at any time, simply update the info in our system prior to your next month's payment date. Please note declined payments are subject to a convenience fee. For more information, explore our Automatic Billing FAQs and our Terms & Conditions.
There is one question every traveler across the globe universally faces: should I purchase Travel Insurance? It's natural to ask yourself, should I spend the extra dollars to protect my vacation investment? Or do I leave it in the hands of Lady Luck and hope for the best. At VACAYA, we've always believed Trip Insurance was critical to the vacation planning process. That's why we took special care to integrate the purchase opportunity into our online booking process. Pre-pandemic, the main reason to buy insurance was to assure your safe return home if something were to happen to your health while on vacation. That's because quality insurance covers medical evacuation so people don't have to pay medical emergency transportation expenses out of their own pocket.
With Covid-19 in our lives for the foreseeable future, we now have an even stronger rationale for recommending Trip Insurance. "Cancel For Any Reason" insurance has quickly risen in popularity, and for good reason. If you decide you don't want to travel after the cancellation penalty period has begun, this type of insurance covers most if not all of your cancellation fee. It's also a great way to help honor your Social Contract with VACAYA.
So go ahead and buy that trip, but protect your health and your investment by purchasing Trip Insurance. ❤️
The V Team is THRILLED to welcome so many of you back in 2023! We're also excited for everything we learned about the resort in 2022 and the changes we'll be making in 2023 to make this the BEST ALL-INCLUSIVE LGBT+ RESORT VACATION around. For a look at all we have in store, we invite you to read our CHASING UNICORNS blog.