VACAYA BLISS CARIBBEAN CRUISE ON CELEBRITY APEX
FEB 17-24, 2024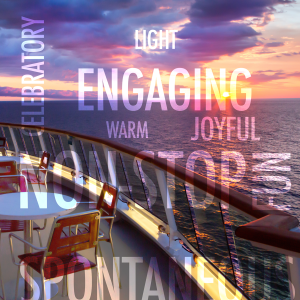 We're often asked, "What should we expect from a VACAYA Bliss experience?" Our Bliss vacations offer a welcoming judgment-free environment, all-star entertainment, mind-blowing parties, and non-stop activities to exponentially expand your social circle. Our cutting edge programming and innovative new social activities are meant to connect you with other travelers in lighthearted and unexpected ways.
The VACAYA Bliss rhythm is… Fun. Light. Warm. Spontaneous. Joyful. Engaging. Celebratory. Non-stop. Ultimately, each Bliss vacation is what you make it – totally yours to define. Our ships are the ultimate hub for friendship – your chance to connect with like-minded people from all over the world in a festive playful environment.