Are you ready to dive into VACAYA headfirst? Then we've got a special Season 1 offer just for you! Participating in VACAYA's inaugural season will be a thrilling experience you'll never forget, but being recognized for your patronage will make it even sweeter. To celebrate the launch of VACAYA, we're offering special inaugural savings when you book two or more of our Season 1 vacations: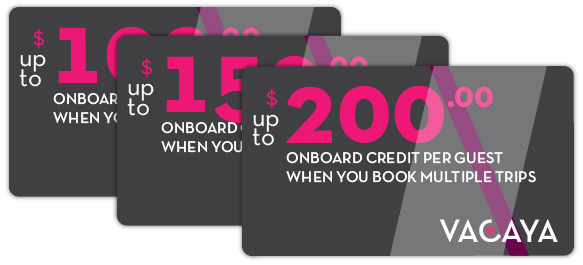 Book

Offer

2 Vacations

$100 Onboard Credit per guest

3 Vacations

$150 Onboard Credit per guest

4 Vacations

$200 Onboard Credit per gue

st
This amazing offer is limited and is available until it's not! So book online TODAY!